Dr. Bernie Siegel's Tips On Finding Your True Self
Dr. Bernie Siegel is one of the 20 Spiritually Influential Living People on the Planet by the Watkins Review. I met Dr. Bernie Siegel during my Health Coaching training program at the Institute of Integrated Health and Nutrition.
Watching Dr. Bernie Siegel's videos touched me deeply. Hence, I wanted to share his message of healing to all my listeners.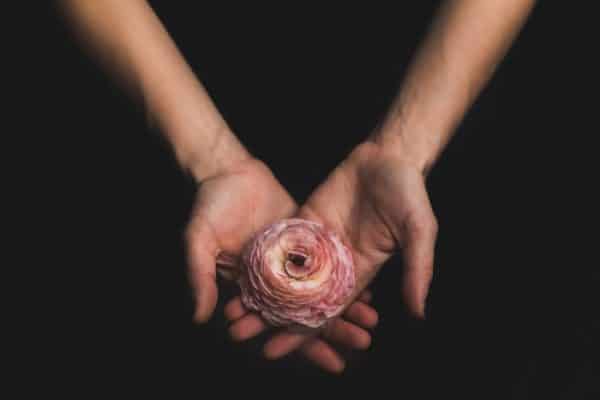 Finding Meaning In My Profession
Many years ago, Dr. Bernie Siegel attended a workshop because he wasn't happy as a doctor. He felt he wasn't trained to care for people. Doctors are trained to treat the result and not the cause.
When Dr. Bernie Siegel went to the workshop, he was the only doctor in the room. Here was a radiation oncologist giving a lecture and no other doctor in the state of Connecticut was there.
Sitting around were a lot of Dr. Bernie Siegel's patients. A patient approached him and said she was there because she needed to know how to live since she couldn't see me all the time. That statement changed Dr. Bernie Siegel's life. He told himself he wanted to help people live.
After the workshop, Dr. Bernie Siegel went to work, and an office partner looked at him and felt he was a changed man. He started a support group called Exceptional Cancer Patients, and they became Dr. Bernie Siegel's teachers.
"If you don't enjoy people, it doesn't matter what profession you have. You're going to have a tough time," said Siegel. "Helen Keller taught me the importance of listening to each other, as well as listening to ourselves."
The Key to Surviving
Dr. Bernie Siegel says, you will find many books now and survival qualities in articles listed by psychiatrists who are helping people to deal with cancer, AIDS, and other things. Then they notice their personality has something to do with their survival.
"We're all finding the same message. If you find something that is repeated in many sources about healing and surviving, then it must be true," Siegel said.
Religion and Reality
Siegel also said many religions are not helping because they'll bring in the guilt, shame, and blame. It's getting better as the centuries go by, but the Pope in the 1800s told the Catholics not to vaccinate themselves from smallpox because God decides who gets smallpox.
Recently, Billy Graham, the American evangelical Christian evangelist may do a lot of good stuff, but Siegel was shocked by one of Graham's newspaper columns wherein a reader asked if God wants him to have cancer.
Graham's answer was not 'no,' but rather 'not necessarily.' He went on to tell the reader it is God's way of bringing him back to church. But Siegel says the disease is not a punishment. It's a loss of health.
Laughter is the Best Medicine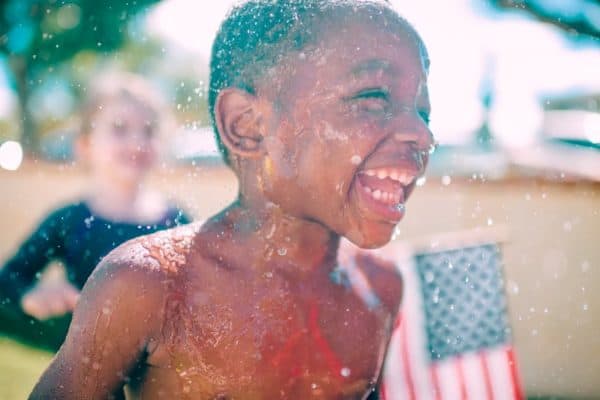 Siegel believes that when you laugh, what a difference it makes in a person. He says a study was done in Scandinavia, where people were told to laugh for no apparent reason, four or five times a day.
The other group would laugh if something funny happened. Ten years later, those who laughed for no reason had a longer survival rate.
Find Happiness In The Simplest Things
"Make a note of the beautiful things that happened in your life. We store our memories in our bodies. We could prove this with organ transplant," advises Siegel. "When we have pain stored in us, it creates an environment that will lead to illness. It's like self-destruction."
Siegel also says people have to realize, your body chemistry is altered by your feelings. We all experience rejection. With rejection comes a desire for revenge. With revenge, guilt. And that is the story of mankind.
"If we keep questioning ourselves, it's all in our consciousness. The intellect is a problem. The thinking doesn't draw the picture," explains Siegel. "The intuitive, wisdom and consciousness draws the picture. That's why you can predict the future."
Miracles Happen
There are no coincidences. Included in Bernie Siegel's "A Book of Miracles," is this story—A woman dreamed that a dark skinned woman told her to get a lump in her breast checked. The woman wakes up, checks her breast, there is a lump and goes to the hospital.
And they diagnosed her with breast cancer. Then they told her, the doctor who will be treating her will come in a few minutes. Later on, a female doctor who is Indian came out. It turned out she was the doctor in her dream.
"That's why I tell my patients, draw a picture and pay attention to your dreams. Because that's coming from a deeper sense of wisdom," Siegel said. "Dreams can be about our bodies too and what is stored there emotionally and physically."
Understanding Relationships
This is something important—the word 'relationship.' Because Joseph Campbell, an American writer, called marriage an ordeal. I was surprised to see that in one of his books. Why would he say that when he's married?
Because apparently, a relationship is not about two individuals. Campbell said one plus one equals three. You're creating a third entity.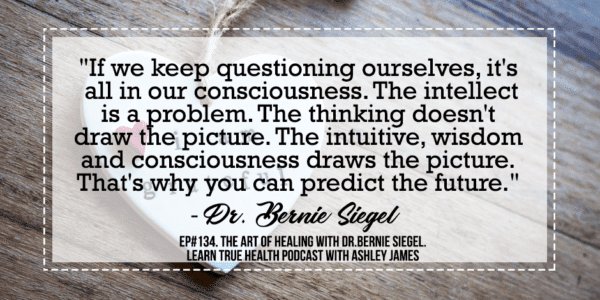 Finding Your Authentic Self
Siegel gives a few tips on how to truly be connected to who you are:
• You need to have your authentic self, not just a role. That's one of the survival qualities. Think positively and love yourself.
• Express anger appropriately.
• If you are depressed, use that feeling to guide you.
It totally makes sense. If someone is depressed, you can't see that person's wound. They're suffering on the inside.
For me, I struggled with weight my whole life. At times I felt like it was a blessing because people could see my struggles on the outside. But sometimes I felt like it was a curse because I wanted to hide it. All I wanted to do is to help people and inspire them.
"They have to want the help. So don't feel bad if people don't do the things you would like them to do. It's not that you're a failure. The curse can become a blessing," said Siegel.
Patient Empowerment
Dr. Siegel, who prefers to be called Bernie, not Dr. Siegel, was born in Brooklyn, NY. He attended Colgate University and Cornell University Medical College. He holds membership in two scholastic honor societies, Phi Beta Kappa and Alpha Omega Alpha and graduated with honors.
His surgical training took place at Yale New Haven Hospital, West Haven Veteran's Hospital and the Children's Hospital of Pittsburgh. He retired from practice as an assistant clinical professor of surgery at Yale of general and pediatric surgery in 1989 to speak to patients and their caregivers.
He has touched many lives all over our planet. In 1978 he began talking about patient empowerment and the choice to live fully and die in peace.
As a physician, who has cared for and counseled innumerable people whose mortality has been threatened by an illness, Bernie embraces a philosophy of living and dying that stands at the forefront of the medical ethics and spiritual issues our society grapples with today.
He continues to assist in the breaking of new ground in the field of healing and personally struggling to live the message of kindness and love.
Get Connected with Dr. Bernie Siegel
Books By Dr. Bernie Siegel
Dr. Bernie Siegel Audio Collection

Peace, Love & Healing


365 Prescriptions For The Soul


101 Exercises For The Soul


Meditations For Morning And Evening

How To Live Between Office Visits


Meditations For Peace Of Mind

---
Subscribe To Our YouTube Channel
▶ The Art Of Healing With Dr. Bernie Siegel – Dr. Bernie Siegel & Ashley James – #134 ◀
---