Changing Diets Smoothly
Changing diets can be both intimidating and overwhelming. I have gone through over 30 diets, and trust me; it can get frustrating, too. However, changing diets doesn't have to be a negative experience. Dr. Ellie Heintze is my guest today who will show us the right mindset once you decide to start changing diets.
Previous Life
Dr. Ellie Heintze was a chemist in her 'previous life,' as she likes to call it. Earning her master's degree 12 years ago, it was a time when anything about food allergy was not a prevalent health issue.
It was also around that time that Dr. Ellie Heintze happened to suffer from digestive health issues. Hence, she decided to consult with a Gastroenterologist which consequently turned out to be a bad experience.
As fate would have it, Dr. Ellie Heintze happened to chance upon a Naturopathic Doctor's clinic who also knew how to perform Acupuncture techniques. This moment, according to Dr. Ellie Heintze, changed her life.
Changing Careers
Dr. Ellie Heintze was surprised that on just her initial visit, she felt immediate relief from her health issues. The Acupuncture technique was terrific! Because of that positive experience, she became curious about that doctor's natural approach to healing.
While her health issues were traced to food allergies to gluten, dairy, and eggs, Dr. Ellie Heintze likewise became inspired to follow in that doctor's footsteps. The doctor was a graduate of Bastyr University, the same university where Dr. Ellie Heintze eventually earned her Master's degree in Acupuncture and a Doctorate in Naturopathic Medicine.
Changing Diets
"A lot of people with digestive issues get Acupuncture now. Others are curious about how to start changing diets to a gluten-free one. I call it the gluten-free switch," said Dr. Ellie Heintze.
Dr. Ellie Heintze says that ideally, she encourages her patients to shift to whole foods as well as low-carb foods. Apparently, this is because she says the gluten-free food is still considered processed.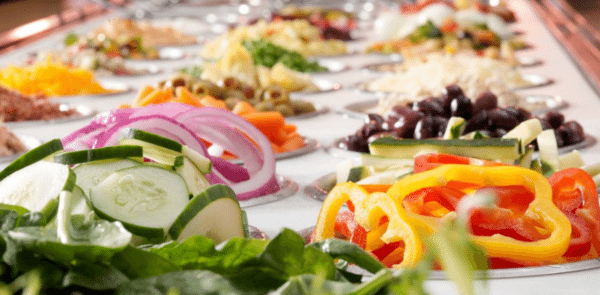 Label Reading
When you plan on changing diets, Dr. Ellie Heintze says that getting into the habit of reading labels is a good start. This way, you can scrutinize all the ingredients.
However, it's not only in food. Apparently, even supplements need to be scrutinized because it is usually filled with fillers. Some supplements have food dyes and ingredients like titanium dioxide.
"Reading labels can also apply to supplements. There is much information on labels," said Dr. Ellie Heintze. "Focus on the bottom where it indicates other ingredients. If it only has a few words, it's ok. Put it back if there are a lot of ingredients. Also be wary of ingredients that are not familiar."
Eating Right
Dr. Ellie Heintze however, clarifies that changing diets is not just about switching to whole foods. To create a balanced meal, she says it is best to incorporate more vegetables and good fats. Learning to substitute the right foods is also essential to a successful diet.
"Try to take away bread and pasta gradually. Replace it with quinoa and brown rice. Likewise, increase protein," Dr. Ellie Heintze suggests. "Have small, frequent meals and add good fats like avocado, olive oil, and coconut oil. You'll feel full longer, and your blood sugar won't crash."
I agree with Dr. Ellie Heintze's recommendations. Based on my personal experiences with diets, I tend to feel grumpy and experience moods swings due to unregulated blood sugar.
Essentially, when we set ourselves up for success in the morning starting with a good, healthy breakfast, we set up ourselves emotionally and mentally for the rest of the day. To know what are the right foods to eat, Dr. Ellie Heintze incidentally has a book called, 'A Starting Point: Guide to Gluten-Free Living and Healthy Digestion.'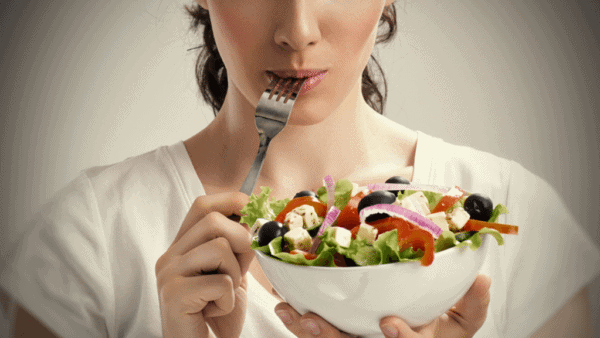 Making A Smooth Transition
Dr. Ellie Heintze suggests that before changing diets, better do a thorough research. You will feel more empowered if you know the reason behind your actions.
"I see to it that I educate my patients on the 'why' behind changing diets. That way, they are more likely to stick to the process," explains Dr. Ellie Heintze.
Next step is planning correctly. Dr. Ellie Heintze says changing diets can be initially overwhelming because we are so used to eating a certain way. Hence, we must go back to basics. A good example is knowing how to shop at the grocery.
"It can be overwhelming not knowing what to buy. However, once you do know how to shop for the right ingredients, planning meals becomes easier," assures Dr. Ellie Heintze. "Making meals is simple and easy. Personally, I am a fan of making things in bulk by using a slow cooker.
Another way of making a smooth diet transition is to make it a routine. Always be prepared. According to Dr. Ellie Heintze, if there is no food available at home, people tend to fall back on their old habits.
"If you are eating out, know where to stop and eat. Make Sundays your meal planning day. Most likely, it will gradually become second nature," Dr. Ellie Heintze said.
Mindset Shift
Changing diets can work for you especially if you can get people in your household to be your support system. According to Dr. Ellie Heintze, educating the whole family is necessary so they can understand that even they can benefit from changing diets.
"My patients have mostly digestive issues or chronic migraines. Because they want to eradicate taking medication, they are usually receptive to change. Many factors are involved. My patients' health improves after shifting their mindset towards eating right."
How Well Acupuncture Works
Acupuncture is suitable for a wide range of health conditions. According to Dr. Ellie Heintze, it helps the body's natural ability to heal itself. Furthermore, it can activate our parasympathetic nervous system when we are sleeping.
Dr. Ellie Heintze likewise reassures that although people usually feel sleepy after treatment, this means the treatment is working. People can zone out and take a nap to get things back in balance. Consequently, Acupuncture helps the body to adapt better.
"Acupuncture helps with digestive issues as well as help the body heal itself. Seven percent of our immune system is in our gut, and it is also connected to our brain," Dr. Ellie Heintze explains. "Acupuncture is a whole body medicine, and since our body is a unit, it makes the technique effective."
In addition to that, Acupuncture works well with pain since it addresses pain systematically. Dr. Ellie Heintze says that our 'Chi' moves our blood, nourishes our muscles, nerves, tissues. So if our 'Chi' is blocked, Acupuncture techniques get the energy moving freely. Hence, the pain decreases.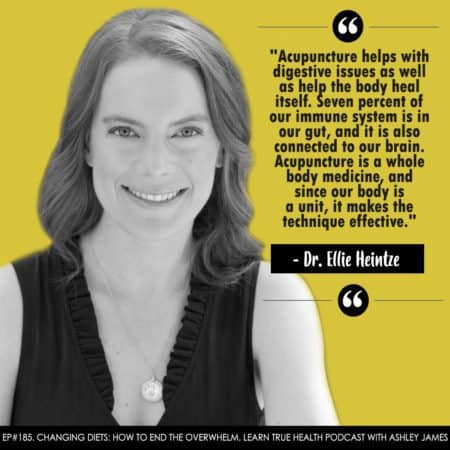 Ignite Health Program
Dr. Ellie Heintze's fantastic program lasts for six weeks. The program teaches patients how to make changes in their diet, how to incorporate meals and how to have the right mindset to make the transition successful.
A component of the program also includes stress reduction techniques. However, because achieving optimal health does not only mean changing diets, Dr. Ellie Heintze included a module in the program, wherein you will be taught the right kind of physical exercises needed to maximize the effects of your diet change.
The Daily Cup
Dr. Ellie Heintze's The Daily Cup podcast is an excellent resource for maximizing your productivity and achieving your goals. Primarily aimed at educating wellness providers and small business owners, Dr. Ellie Heintze invites fantastic experts on the show who provide a wealth of information.
"I want our medicine to survive. So we need sustainable and profitable businesses. This way, Natural Medicine can become more mainstream," said Dr. Ellie Heintze.
Dr. Ellie Heintze completed a B.S. in Chemistry and Master's degree in Chemical Toxicity and Carcinogenesis from Northern Arizona University. She attended Bastyr University where she received her Doctorate in Naturopathic Medicine and Master's degree in Acupuncture.
Dr. Ellie Heintze sees patients with a wide range of ailments but specializes in digestive health (Irritable Bowel Syndrome, Celiac Disease), and food allergies. She is a licensed Naturopathic Doctor and Acupuncturist (East Asian Medical Practitioner) in the state of Washington.
Get Connected with Dr. Ellie Heintze:
Recommended Reading by Dr. Ellie Heintze
Heal Your Body by Louise Hay

Book by Dr. Ellie Heintze
A Starting Point Guide To Gluten-Free Living And Healthy Digestion

---
Subscribe To Our YouTube Channel
▶ Changing Diets: How To End The Overwhelm – Dr. Ellie Heintze & Ashley James – #185 ◀
---