Robyn Openshaw And Ashley James
Have you heard about Electromagnetic Field (EMF), its sources and how it affects our health? Don't you know that Wifi is one of the worst sources of EMF? In this episode, you'll learn more about EMF and how to minimize your exposures to it with the help of GreenSmoothieGirl, Robyn Openshaw.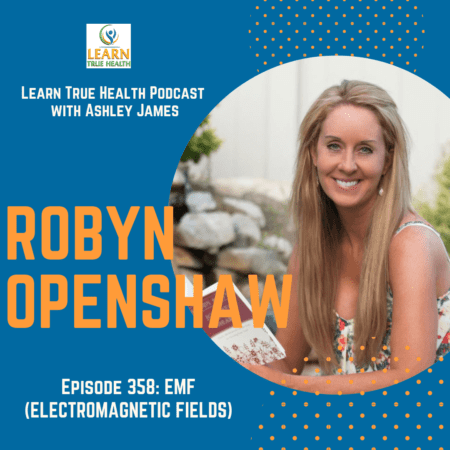 [00:00:03] Ashley James: Welcome to The Learn True Health Podcast. I'm your host Ashley James. This is episode 358. I am so excited to have back on the show, Green Smoothie Girl, Robyn Openshaw. She was on the show in episode 178, where she launched her amazing book called "Vibe", where she illustrated 200 high-frequency foods and I was blown away. In fact, that interview was the straw that broke the camel's back that made my husband go vegan and he was the biggest meat eater. He only ate meat. He almost never eats vegetables and after our interview, he just went, "I'm never eating meat again." That was almost a year and a half ago and he never touched a piec e of meat and he feels amazing and within days of not eating meat he went, "I didn't know that vegetables taste so good! This is amazing! Why didn't you tell me? I can't believe it!" He's so happy. I just have to thank you for transforming our family's health! It's been wonderful.
[00:01:16] Robyn Openshaw: Well, that's pretty funny because that's what not at all the intention of writing the book "Vibe" but I have been eating plant-based myself for 25 years, not entirely vegan, not 100% vegan, but probably 98 to 99% vegan for decades now and you certainly can't avoid the issue of food. If you're really going to look at your own vibrational frequency and whether you're vibrating at higher or lower frequencies and why, you cannot avoid the fact that the plant foods are high-frequency foods and the animal products and the processed foods are extremely low frequency, like close to zero.
[00:01:54] Ashley James: Right. That really surprised me because I grew up in a household that believed you needed meat for strength. You needed meat for energy and if you didn't eat meat, you'd feel fatigued and that was the belief system that I was raised in. And so, this idea of eating only plants was like, "Where are you going to get your energy from?" And it's so funny because it's totally the opposite. Meat makes me feel sluggish, slow and even when they do live blood cell an ounce, you see after eating a burger or something, a bloodstream is slow down to almost like sludge. Whereas, when we eat mostly plant-based or all plant-based that we have more energy, more vibrance but you and your book in our interview, you talked about how there are scientist who can now with all these equipment can now prove that our bodies will vibrate at higher frequency when we are feeding it the foods that also have high frequency. And that really leads into what we are going to talk about today because of this concept of, "How can we protect all of our 37.2 trillion cells in our body from all the frequencies that we're being bombarded by?" I know that since you came out with your book you've really dived into this topic. I'd love for you to share with us what's happening last almost a year and a half since you wrote your book? What kind of things have you been researching and discovering?
[00:03:24] Robyn Openshaw: The book "Vibe" talked about a variety of things that we can do to be grounded and to discharge negative energies and a sort of a side topic or part of that you've (alluded) to hear and that's pretty cool that your husband is now eating a lot more plant foods and letting go of dead low-frequency foods. We can talk about the positive side of that which is the things we can do to ground ourselves and discharge. I've really been taking a look at energetic (solution) that's why you're having me on to talk about today is, what are the things that we're doing that inadvertently, they're not even all that hard to get rid of or to mitigate, but what are some of the things that we're doing because we live in this electronic age that is accidentally zapping our energy? Because as you (alluded) to, you've been raised to think that you got to have enough protein to have energy. Well, first of all, there's protein in plant foods and we don't need as much protein as many of us have been led to believe. Most marketers in certain parts of the food industry who led us to believe that we got to have these quantities of animal products to survive and most people throughout history have had very little animal products. In fact, they go whole entire seasons where they have no animal products if they are living close to the land and they're not getting their food in the grocery store. They actually have to grow it or hunt it. Energy is really a different construct, especially when you go to more quantum energy studies and so, you're now super clear on the fact that you want those 37 trillion cells to be vibrating. Even the slightly higher frequency can mean a massive difference in how you feel.
So, what we're talking about today are electromagnetic frequencies. These are these chaotic and even radioactive frequencies that interrupt the high, normal, healthy frequency of human organisms overall but also if you get down to granular level, each of those cells they can't really feel the measure of their creation if they are giving zapped all the time. I've been really researching this idea of energetic pollution or what they call in Europe "Electrosmog" and they are way ahead of us. In many other countries, I mean a lot of the publish researchers, there are over 8,000 published studies now of the negative health effects on human beings and other life of these chaotic frequencies.
Russia and Europe are way ahead of us in acknowledging the problem, in documenting it and in protecting their citizens from it. In Europe, they are sometimes referred to as EMF refugees. There are lots of them here in the U.S. too that haven't yet figured out that their problem is that they're really tripped over by these chaotic frequencies. Some of us can be in a yoga room where there are 40 people with their phones on, with WIFI emitting and they feel fine. They don't feel different but there are a lot of people, a significant minority of people who don't feel well when they're in these high-risk situations or we could talk about SMART meters. We can talk about the kinds of light bulbs that you have in your house. We can talk about how much dirty electricity your outlets in your home office or in your bedroom are emitting and each one of these uses a pretty easy fix for all of this cause there's now an industry coming out saying "Okay, we got to protect people from these."
We put people in this situation. We're about to be in 5G and when we go from 4G to 5G, and by the way what your phone says that you're on 5G? That's actually just marketing. That's a misnomer. Some of the cellphone companies, I think Verizon and maybe T-Mobile say that on your phone, that does not mean that you yet have 5G. Almost nobody has 5G but when 5G rolls out in every 3 to 4 homes in the neighborhood have one of these transmitters, we're going to multiply the amount of EMF that we are exposed to by 100 times. Those are the kinds of things that I'm having conversations with people about now and with my own audience about now because more and more people are becoming aware of it. I don't feel good when WIFI is on in my office. I don't feel good when I haven't filtered the bleeding electricity in my bedroom. I don't sleep as well. I don't feel so good when I am interacting with blue light and devices all the way until I go to bed at night or I don't fall asleep, things like that. That's where I've been in the last year and a half, Ashley.
[00:08:41] Ashley James: Figuring it out. Well, what I think is interesting is the healthier we eat, the healthier we clean up. We clean up our lifestyle. Some people are complaining because they're now more sensitive. It's like when I ate basically 10 years ago, I was eating from the dollar menu at whatever fast food joint and this is a big transformation last 10 years for me. But when I ate that way, if I had one clean meal, I wouldn't have felt a difference. I always felt bad. Right? And then all of a sudden I made that shift, I cut out gluten, dairy and switch to organic food and one are changed at a time, I noticed that I was having this huge shift in feeling better and better. If I'd have a day where I went back and ate something that was one of the foods that I've cut out in the past, I just feel bad all the time so, I was habituated. But now that I'm eating clean, if I eat one meal that's not clean, I really feel it. I just feel horrible. I feel more horrible than I did in the past and I think it's because we get so sensitive, we get so clean. It's actually a good thing because our body we're now listening to the symptoms of our body. Our body's having an easier time telling us, "This is good, this is bad. Go this direction, don't go that direction." When we start to get really sensitive and realized, "Hey, when I turn the WIFI off, I feel better." When I'm in an office building and I look at my phone and there are 50 WIFI signals, I'm feeling like off. It's when we start to notice, we realized that we've spent so long becoming in tune and in touch with our body and becoming cleaner and cleaner with our health, then our body will start saying "Hey, EMF is affecting me."
I didn't think I was ever sensitive to EMF until I started interviewing a few people about it. Sal La Duca is one of the first people I interviewed about EMF. He is an electrician. There'll be clients of his who have insomnia. He'll come in and he'll look around their bedroom and say, "No wonder you have insomnia, you have all these things plugged in by your bed. You're basically living on and you're sleeping on a giant electromagnetic coil." He unplugs everything from the bed and for the first time in 20 years, they can sleep. And it's just like, "My gosh!" Because it's invincible.
When I went to your website, which we have an easy link: learntruehealth.com/emf, you have a video where it talks about how sunlight. We experienced its warmth to our skin, it's wonderful and then we get a sunburn. A sunburn is like our body reacting to this radiation but we don't really see, we see everything well-lit from the sun but we don't see it as a danger until we start getting sunburns. So, everyone's walking around with cellphones. If we got sunburns from cellphones, it would be so much easier to go, "Okay! The EMFs' affecting me." But the sunburn we're getting from all the electromagnetic radiation on the devices we're carrying around, it is leading to a lowered immune system, cancer, causing the mitochondria to not produce energy properly and so it's affecting us negatively on a cellular level. I almost wished it was a little more blatant. I wished people would go like, "Wow! I got a sunburn." I wish people would go like, "Wow! I really noticed a difference" because then it would be easier, but I guess people have to just lower EMF exposure and then realize like, "Wow, I am sleeping better or I have more energy, I have more mental clarity." When you started lowering EMF in your space, what kind of health benefits did you notice?
[00:12:55] Robyn Openshaw: I cannot say that I'm a particularly energetically sensitive person but I will say that I had a similar experience to what you said Sal has talked about. I like to think of in terms of a metaphor for what you were saying earlier. About how the more you cleaned up your diet and lifestyle, the more finely tuned you became where very minor things that you would've never notice back when you ate a CRAP diet, now you do notice. I like to think of it as, "That's because you're a Ferrari now. You used to be a Hugo." you know? A Ferrari is a more sophisticated instrument and you're going to notice those minor changes in the environment. I also think though on the flip side that people who are energetically sensitive. A lot of Functional Medicine doctors are theorizing this because I asked this question every time I interact with one of them and I know lots of them, like you, I interview them constantly, that people who are energetically sensitive may be people who have an immune system that's pretty tacks and they just can't take the additional insults or the additional impact of energetic pollution on top of everything else they're dealing with. Maybe they have had a lot of heavy metals exposure in the past? Maybe they ate a lot of foods containing glyphosate because they haven't been eating organic? Their genetics combined with high levels of glyphosate in their bloodstream, in their organs and it's a bad mix for them. But for me, one thing that I did notice even though I don't think that I personally am very energetically sensitive. And then, I have another one with my child, it's when I took my TriField Meter in or actually my Greenwave Meter in and the free EMF action plan that you mentioned, we've set that up on Ashley's site, learntruehealth.com/emf.
Here are the top 10 things that I think you should address, that I think you'll see a significant impact on your health, your quality of life, your energy, your ability to sleep, there's the top 10. And then, there's another 6 that would be okay. Most of them are inexpensive, some of them are even free. Then go on to do this next 6, because you never know which one is really bugging you until you addressed them one at a time but it kind of let you just trip away at the problem. When I plugged in my Greenwave filter into each electrical outlet, I found that my office was over 150 and keep in mind that anything over 50 is in the dangerous zone. No, I'm sorry. My office was over 400. My bedroom and my son's bedroom in the basement, where we had tested everything in my whole house from where the sources of dirty electricity and chaotic frequencies or EMF (Electromagnetic Frequencies) were coming from and I could tell you some of the surprising sources of EMF that we had to address. I stuck this Greenwave filter into the wall and found that my son and I were living with more than 3 times of safe limit of EMF and when I got those then filtered. The outlets that were over 50, I put a filter in.
Greenwave also sells filters and on the EMF action plan that you can get at learntruehealth.com/emf. I'll link you to where they have a discount to get packs of them because I wanted to filter my whole house and I had a larger home. When I plugged those into the outlets that measured over 50, I slept all the way through the night for the first time. I think I that was 3 or 4 nights in a row. I slept all the way through the night and I had not done that once a year for decades. I don't have terrible sleep problems. I was really kind of solve my sleep problems years ago in terms of can't fall asleep, can't stay asleep but I would just wake up during the night. I'll wake up and I might be awake for 5 minutes, might get up and go to the bathroom. I might be awake for 15 minutes but I do that once or twice a night and once I got the dirty electricity in my room cleaned up, I slept straight through the night regularly. But I did it like 3 – 4 nights in a row and I was like, "Oh my gosh!" This has never happened to me in my adult life.
When I filter it in my son's room, he told me he was able to focus in school better. He was an A student but he struggled. He would tell me, "Mom, I can't focus." He was very clearly ADHD and his older brother was too. I'm sure there's some kind of biological component there. I don't know where he got it because his father isn't ADD or ADHD. I'm not ADD or ADHD. I don't have any trouble focusing, but all four of my kids. My girls are ADD, my boys are ADHD. He told me he was able to focus in school better. He didn't feel like his brain was scrambled eggs anymore, so that was really nice. And it was such a simple fix too, to test the outlets using a meter and we'll tell you how in the free guide, and then, to just put a filter in and clean up the ones that were bleeding too much dirty electricity.
[00:18:31] Ashley James: Can you explain, like you said it was 400 coming out of your outlets and your office, how far out is that field? Like if you're sitting 2 feet away or sitting 5 feet away? Or is that like 400 volts? So, the 400, that dirty electricity that's coming out, is it amplified by everything that is plugged into the outlet so that the field expands the room? How far away you have to be to not experience the dirty electricity? Can you just explain a bit more or paint that picture?
[00:19:08] Robyn Openshaw: First of all, I see different experts who've tested this, saying different things about keeping things plugged in all the time. You should just unplug your flat iron, ladies. You should unplug things that might sit there plugged into the wall. I see people contradicting each other on that, so I can't be super definitive about whether it's worth your time to keep things unplugged. However, I think it's really clear that some of the electricity is coming out into the room and getting in the way. Now, what the radius is with your cellphone, you don't want your cellphone in your energy field and consider your energy field about 8 feet away from you. So, you do not want to have your emitting devices like a cellphone or a tablet or whatever, unless it's on airplane mode. If you turn on airplane mode and you only turn airplane mode off when you need to be actually transmitting data when you need to be making a phone call or sending and receiving texts. We have to get in the habit of either turning airplane mode on while we have it on our body.
So many women are sticking their cellphone in their bra going for a jog like that, going shopping like that. You are putting radiation right next to very sensitive breast tissue and we have to stop doing that. There are case studies and I think it's going to be emerging whether this is really a thing or not, but there are case studies where there are brain tumors as the actual size and shape of a cellphone, right where the person holding it against their head. See, we've only been carrying cellphones for like 15 years and it's starting to become epidemic that the more interaction you have with emitting devices, the higher brain cancer. That's really clear now. As for cellphones that emitting devices, you don't want to be carrying them in your bras, ladies.
And guys listening, you don't want to be carrying them in your pocket right next to your little swimmers. We are talking about not just your reproductive health here, also talking about your sexual health. Even if you are not super interested in making babies, you want to keep your sexual health vital until you're dead, right? And then other things like the bleeding electricity, it's probably like 6 or 8 feet that it's affecting you, maybe more, but the really bad one is actually the WIFI. You want that off even if it's the floor below you and maybe your bedroom is on the top floor. That radiation can be detected on a floor above, even 2 floors above.
The biggest shocker when I tested everything in my house and I flew out Dr. Libby Darnell. I did a video, a masterclass with her. You can take a look at that in the free guide that we give you. I did a video masterclass with her, she flew out from Chicago and she had her big fancy equipment that I would never necessarily buy this, like 2 to 3 thousand-dollar meters and we have tested what kind of EMF I'm getting from the nearest cellphone tower, go outside and measure that. We took a look at what kind of metering the electric company is using. Luckily, I didn't have a SMART meter in my house. We need to talk about that. Make sure we talk about that, Ashley, about what you can do. This is in the free guide but we should mention that because that's another one that will radiate you at very high levels, almost relentlessly and sometimes they can triangulate. There's one across the street, there's one right by your house, there's one somewhere else. When they triangulate, there are very terrible things that can happen to people's health. If you're unlucky enough to have three SMART meters triangulating in your bedroom, right where you sleep, for instance. But anyway, WIFI is very important. Here's the big shocker for me, is that my son's gaming system was so high emitting that you could literally detect it. You can detect it even two floors above where the kid is using it. It actually pegged out Dr. Libby Darnell's meter when it wasn't even on. It was just plugged into the wall and she had warned me about that but I was like, "That seems strange." What we found is that my son actually had a second gaming system. They're both plugged into the wall and he is not a huge gamer. He might go weeks at a time where he was in school. He was at the time we did all this measuring I think he was a junior in high school, now he is a freshman in college and gone from home, but I didn't know he had a second one. I don't know if he bought it from a friend or what, but that was one of the worst sources of EMF in my house.
We did a bunch of the things that we put in this free EMF action plan. We were able to bring the chaotic frequencies in my home way down and that's what I'm hoping to educate your audience about, Ashley, is that when you bring it way down, we may not be able to bring it to zero but not only are we then getting a lot less exposure to radiation, which we all know that is very disorganizing for our cells, right? It's causing protons and electrons to malfunction, to not do what they're supposed to do in our cells. We're picking up electrons and protons that we don't need. Cells are not able to transact business with each other as they normally would. But in addition to reducing radiation, we also then have a home that's more like the calming peaceful place that we want it to be. We want our homes to be like a safe haven, a place where we can calm down, rest and relax after work. That's part of the goal here too.
[00:25:09] Ashley James: I love it. I had Dr. Klinghardt on my show, who actually is a local to me, just about 15 minutes away at the Sophia Health Institute. He's internationally known and in his 40 years of practicing, many parents have brought their children who been diagnosed or misdiagnosed with being on the spectrum have come to him and the first thing he has them do is remove exposure to WIFI. He absolutely sees a huge difference in children who are autistic or have sensory processing issues, that their symptoms are magnified by being around WIFI and that's when he removes devices from their environment. He has the parents turn off WIFI and hopefully live in a home that's not like an apartment where you're exposed no matter what but at a home that can be far enough away from neighbor's WIFI. That they calm down, that they have less ticks and less outbursts. And then, he explains that glyphosate being a big part of this because glyphosate is a chelator and doctors definitely said that's been on the show, talked about us too that glyphosate will grab heavy metals like aluminum, will deposit them in our kidneys and deposit them in our brain.
Even in utero, this is happening because it crosses the blood-brain barrier, crosses the placental barrier. So, heavy metal is a bit accumulating in their nervous tissue and then, when we turn on the WIFI, which is 60 Hertz I believe, it's vibrating then metal in this tiny microscopic metal that's in our brain. It's vibrating that which is heating up because when you vibrate a metal, it's going to heat up. It's like putting your head in the microwave. It's the WIFI that is making the heavy metal in your body vibrate which is creating heat and that, of course, is going to damage us. And they're seeing that it affects the mitochondria negatively.
[00:27:20] Robyn Openshaw: We should talk about that because there are other things people don't think about with metals. You're talking about actual heavy metals that are trapped in tissues, organs, and cells, but what about the fact that we wear metal jewelry, ladies? And then we sit in our cars, and we text, we're literally making ourselves an antenna in a microwave. That might be kind of extreme. Let's not create panic because people will say, "I do it and I don't feel like I fried myself when I get out of the car and walk away." That's true, but can we just acknowledge this simple fact? That reminds me when we go through the scanner, the TSA scanner when we go to get on a flight and the TSA agent will tell you when you say, "I want to opt out, I don't want to go. I don't want to get radiated in your scanner." And they're like, "It's just like being in the sun for 10 minutes." Well, it's not a single exposure. It's the accumulative effect of the many exposures that we have. Like you said before, you almost wish that we had a violent reaction to these exposures so that we were motivated to bring the level down. We do need to acknowledge that there's an insidious process that's taking place from accumulative exposures and going through the checkpoint to get on a flight is just one of them than being on the flight, actually exposes you to quite a big radiation. But that's why it's a really multifactorial problem and we need to just be aware.
That's why I love to do shows like yours where you're super interested in educating all the health coaches and other people who follow you about this because there's a lot of little, small, not-difficult-at-all things that you can do and you're chipping away that exposure. And if you can decrease that exposure by 3 floors and it's easy and cheap to do so, why would you not do that? It's not even changing your lifestyle. We're not saying you have to drink a quart of green smoothie a day to bring your exposure down. That's like actually a significant change that I always try to get people to make. By bringing your EMF level down, does it decrease your enjoyment of your life? I'm not asking you to give up your Cheetos to bring your EMF down or whatever is like this pleasure thing that you have in your life. You don't have to give up pleasure in your life to bring EMF down. It's just being aware and it's making some really simple changes. You don't have to go out of your way to bring your EMFs' level down. Does that make sense?
[00:29:53] Ashley James: Yeah, I think people might go, "Woah! But I'm addicted to my phone? I look at it all the time. I don't want to put it in airplane mode because I want to know when I get a text." What about those people that want to lower their EMFs' but they don't want to interrupt their phone addiction?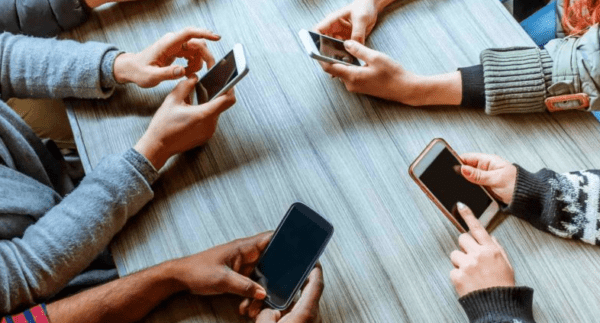 [00:30:09] Robyn Openshaw: Yeah, you know what? I am finding that fewer people are saying that because they know they have a problem. They know they are addicted. Now our phones are telling us how much time we spent online and the amount of time I spent looking at my phone is a full-time job. Now, granted I have a full-time job that is online, but I shouldn't be spending 8 hours a day on social media, texting, phone etcetera but that's what my phone tells me. What I'm finding is that people aren't saying that they're like, "No, I want to be addicted to my phone. I want to look at my phone all day, every day." I'm finding that we are totally in hammered in our phones and our devices that we are super excited about and now people are going "Oh, my gosh! What could I be doing with this time that I spent staring at a device?" I'm not saying it's completely easy to say I'm going to have my phone in airplane mode a lot more than I do. I mean at a minimum, put your phone on airplane mode at night and you might think of "Oh well. My phone is charging 6 feet away from me or whatever." This has been a hard one for me to get my kids who sleep with their cellphone next to their head. I don't. I put it in the bathroom around the corner from me but I always turn airplane mode on.
There's turning airplane mode on which eliminates all emissions from your phone. There's no transmitting from your phone at all when the airplane mode is on. But here's the thing, if you're a person who constantly has a WIFI on on your phone, then instead of your phone pinging the towers every few minutes, it's doing it every few seconds. That's another thing. All of this is incremental and every little bit helps. So, not having your WIFI on all the time. Some people want to have the most inexpensive cellphone plan they can until they really rely on WIFI. I would just challenge anybody who's like, "No. I wanted to look at my phone all day, every day." I think people are really saying that they're trying to see the cost of that, not just the cost in terms of the amount, that might be new information and for some people listening, I think your audience was pretty educated and must probably be aware of the amount even though I would say probably 98% of the population isn't, but they're also starting to become aware of the cost in terms of their social life and how meaningful their interactions with other people are and their productivity. When you put in an eight-hour per day at work but two and a half hours of it is being hijacked by your phone in texting people and looking at Facebook and whatever, how are we getting ahead of our careers when we're doing that? So, there's another benefit to decreasing your screen time. There's more benefit than you're getting less exposure to radiation.
[00:33:08] Ashley James: I don't remember the exact study but it was very interesting [inaudible] talked about it that they did a study where they put a cellphone up to brains to a certain amount of time, 2 minutes, 2 hours whatever it was and then, they looked at the mitochondria. The mitochondria, the powerhouses of the cells for those who don't know, they could produce ATP, which is the S-cellular energy. There are some doctors that say that all diseases are diseases of the mitochondria. That they basically can look back and say that where disease starts, is when the mitochondria are damaged or can't work properly then that's the beginning of any disease, that's kind of the root cause. Some people believed it's the root cause because what they found is that the mitochondria go to sleep and when they would be directly beside a cellphone, a phone call or a smartphone, the mitochondria for a certain amount of time, go to sleep. The mitochondria of the nervous tissues, of the brain cells. That is really scary. The idea that our exposures constantly dampening the mitochondria from functioning but the mitochondria of our brain, of our nervous tissue are being dampened. They can see that with all their $20,000 scientific tools. They can see that and we don't feel it. You don't feel it. Besides feeling maybe brain fog or fatigue or not having a good sleep, we don't feel the EMF but if we keep going the way we're going, we're going to create disease.
[00:34:53] Robyn Openshaw: Yes and you know, we don't know yet what the long-term impact would be with so much radiation we're not exposed to especially in the last 15 years since cellphone become ubiquitous. What will be the long-term impact on the neurological disease? We know that neurological disease is sky-rocketing. We know that Parkinson, ELS, MS, dementia, Alzheimer's are sky-rocketing and when we're shooting a stun gun, like you said our neurological function, I have to wonder if there's going to be a long-term negative effect on the neurological health of the people using all these technologies all the time and not mitigating it because right now, I'm talking to you, I'm obviously seating in front of the computer and I'm aware that I have some exposure right now. But my cellphone is not in the room with me and when I go get it later and checked it, I'll either put it back where it was and leave it out of the room with me where it doesn't tempt me to pick it up and check it three times an hour, or if I bring it back in here, I will turn it on airplane mode. So, I know we hit that one hard and there are other things that we can look at, but each one of these things does make a difference, so don't feel overwhelmed, just chip away at it.
[00:36:22] Ashley James: I can attest to the fact that you don't have your cellphone with you. So, I tried calling you right before interviewing, you didn't answer so I'm like, "She doesn't have her cellphone with her." She's walking the talk. She must be decreasing her EMF exposure. Yes, I caught you. I caught you doing exactly what you say you do, which is awesome. Very cool. So, any of the outlets in our home or office can be just spewing dirty electricity. We can think of the Fukushima leaking radiation. Our house could be leaking electromagnetic radiation at us and disrupting our overall health. We can easily fix that. We'll use your free guide and it talks about the steps we can take to, first of all, to test our meters, to test our outlets and then fix our outlets. Should they'd be above 50, which you say is the number that you want to be below and that's at learntruehealth.com/emf, as the Free guide. Okay, so that's taking care of. Let's talk about SMART meter because I first heard about SMART meters, I feel maybe about 7 years ago and they sounded really crazy. So, I might not have a full understanding about SMART meters but are they like these big white boxes that are outside your home that are having their own version of WIFI? And they talked to your house or they measure the amount of energy and they actually emit the frequency just like WIFI, is that correct?
[00:38:02] Robyn Openshaw: Kind of it. And we'll tell you what you need to know in the free guide in the learntruehealth.com/emf. But here's the thing, the electric company doesn't want to come out and read your meter anymore. Obviously, as technologies advanced, they wanted to get people out of it and automate just like every else does. We're now in the age where a lot of people refer to this as the age of the internet-of-things and 5G is accommodating. The rollout of 5G that is on its way to select American cities and probably everywhere, where there's any population density, is to accommodate the internet-of-things. Where now your refrigerator will be attached to an app and will be emitting and your thermostats and so many other things and we've already seen these. There's a medicine cabinet that has Bluetooth in it.
When I was moving last year, I saw it. This is it. These are the internet-of-things. Everything's going to be emitting and nobody's really counting the cost and saying, "Well, I don't think we should sell a bathroom medicine cabinet?" They're emitting chaotic radiation that our family is exposed to. Nobody's going to say that because they just want the high-tech thing that's what's really hot right now. So, of course, the electric company doesn't want to meter you by sending a guy out, that's really expensive. So, there are analog meters that ping or send data about your electric usage to the electric company whether it's 5 miles away or 50 miles away. In the house I just moved away from and in this one that I just moved up here to Park City, Utah 9 months ago, I have an analog meter and it'll ping the electric company a couple of times a month. No big deal, you shouldn't worry about that. That's just not going to rate on my top 10 things for you to worry about. However, take a look at the free guide so you can figure out whether you have a SMART meter. I started talking about SMART meters 12 years ago on greensmoothiegirl.com and I had my own style. I was saying you're not going to talk about that because you sound like a crazy tinfoil hot lady because that's weird. You shouldn't talk about these stories about people who live in a place where three SMART meters are triangulating, that their [inaudible] ruptured, because you sound like a crazy person. I'm like, "Well, okay." But I think this is a real thing and this is why I think it's a real thing and it's measurable. This is not hocus-pocus anymore. We've come a long way in the last 12 years since I started writing about that and I think more people are taking it seriously. It's more established science whereas back then, it was mostly just testimonials of people saying, "Hey, these SMART meters are scary." But the thing of these SMART meter is that it's attached to maybe the side of your house or condo or whatever and it's literally pinging the electric company every few seconds and it's a very, very strong signal. Now, why would this matter? What if it's right outside your child's bedroom?
What if it's right below your condo? Now, I have an employee and this is in the free guide, I have an employee, who went to the electric company, she's a North Carolina. She said, "My Function Medicine Doctor said that I am made very ill by electromagnetic frequencies, and I can't be near a SMART meter." Sometimes we talk about negative things. This is kind of exciting because 10 or 12 years ago, people were going out in the middle of the night and smashing the meter, and then, the electrical company comes out and would fix it, and they would go out and smashed it again. So basically, subtle disobedience or people were going out putting aluminum foil on it, and there were companies who were developing shields so that the in the inside of your wall, if you have a SMART meter that you could try to shield your house and that's a whole rub at all, we won't go down. But these are the kinds of things people are doing 12 years ago is accessible disobedience. It's like the Boston Tea Party, let's all throw the tea in the ocean or in the harbor. Here's the thing, my employee in North Carolina told the electrical company that she would be made very ill by having a SMART meter and not only did they opt her out of the SMART meter, but they didn't charge her to put in an analog meter instead.
[00:42:44] Ashley James: Wow.
[00:42:45] Robyn Openshaw: And I think this is exciting because it sets a president if they're going to let her do it. Now granted she got a letter from a Functional Medicine Doctor and, "Hey maybe you have a neighbor who's willing to do it for you, who's a doctor and we'll write you this letter or whatever. "But we're going to attach this and we're going to link in the free guide that's on learntruehealth.com/emf, we're going to put on there, we're going to scratch out her name and we're going to put a link to it so you could see exactly what her Function Medicine Doctor said, that created a liability issue for the power company, the form that she filled out and they got her off the hook. So, 10 to 12 years ago, my own employees were telling me that I was a lunatic for even talking about these issues. Five years ago, we were able to opt out but only after a big fight and we have done then pay 20 to 30 bucks a month for them to come out and read it to be able to get out of the SMART meter. Now, these power companies are accepting that it does harm people and are waiving the fee if you could say that it harms you.
[00:43:58] Ashley James: How do you know if you have a SMART meter?
[00:44:01] Robyn Openshaw: Go take a look because it is sort of a visual thing and they do look different. But in the video masterclass, I did with Dr. Libby, it's in the free guide that we're sharing with you. But there is a video about that where Libby goes out and we show what my analog meter on the side of my house looks like. We show photos of what SMART meters looked like and we show the ones that the guys would come around and take a look at. So, it's more of a show than a tell because they do look different but we are clear about that and we show in the video masterclass that you can see in the guide.
[00:44:46] Ashley James: So, the SMART meter attached to your house is sending a signal every few seconds to a receiver somewhere in the street, somewhere on a pole and that receiver is receiving the SMART meter readings from the neighborhood, and then, sending it to the electric company? But because signal like a WIFI or a Bluetooth, all these signals don't beam directly they go out like a sphere and so the signal, it's trying to get to the street. The SMART meter has to be strong enough to send the data all the way maybe on a block down or wherever the reader is. So, the signal has to be incredibly strong and every time it pulses to send out that information that's like a sphere wave that's pulsing through your entire house and penetrating everyone in it.
[00:45:48] Robyn Openshaw: Yes, and I would say there are transmitters and receivers. When we have 5G, I am going to stay in touch with you Ashley and I am going to share a solution for 5G, like a whole home solution that I think you'll be super interested in and I think that you'll want to tell your followers about it because those of us who know 5G is coming and is like, "Okay, what are we going to do when 5G comes?" Because we're not going to opt out of WIFI. I mean, it's just the way the world works. I'm not going to buy a refrigerator as long as I have other options. I'm not going to buy a refrigerator that I operate by app and my thermostat isn't controlled by an app. I got a litter robot for my cat and the next thing I know, there's an app on my phone. I don't know if whoever set it up for me. I don't think they put it on my phone. Why is there a litter robot for my cat on my phone? When I say internet-of-things, I mean it's proliferating in a quantum way. I'm really excited about the fact that there are companies developing solutions for this. And unfortunately, 99 point something percent of us are going to be asleep in the wheel, but not your followers.
They're going to stay close to you, you're paying, you have your ear at the ground, you're going to pay attention and the solutions that actually worked. They're actually proven to work. I am right now following a company that I think they have the solution and I'll be introducing you to them. I have been talking to them very extensively. In the meantime, there are multiple solutions if you want to screen blue light, then you're going to have to maybe the last couple hours of the day. If you're going to be working on your PC or looking at your phone or watching TV, maybe wear blue light blockers. We have in the free guide our favorite blue blockers stuff like that, or you're going to keep your kid's gaming stations unplugged. That was a rule from that time forward when I found out that Tennyson's gaming systems even when they weren't in use, were one of the biggest sources in my house. You're going to have your WIFI turned off. You're not going to have your WIFI in the room where you work, if possible. These are the kinds of things that you're going to do to bring this down but SMART meters are one of your worst sources, WIFI in your home is one of your worst sources and your kid's gaming system is one of your worst sources. Hope that's helpful.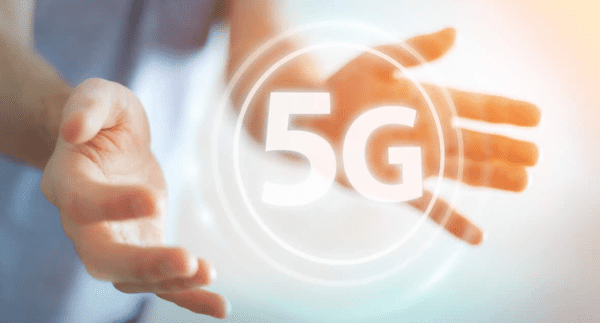 [00:48:17] Ashley James: Absolutely helpful. I'm going to have to run around my house and see if I have a SMART meter now. I have a modem or router that I can turn off, that has an on-off switch. Once I don't have an on-off switch, it's like a pain in the butt to turn off if you unplug it and plug it back in. Sometimes you have to reboot the system and their software. So, get one that has an on-off switch. I'll see if I can give the info about mine in the show notes of the podcast learntruehealth.com. It's so easy. We only turn our WIFI on when we absolutely need it. Like I'm sitting in the sauna and there's a tablet in there and I want to stream some music or watch something. I turn on the WIFI then and when I get off the sauna, I immediately turn it off. I only use it when I need it, otherwise, we hardwired all of our computers directly to the modem, so that we don't need to have that bombardment frequency.
What's really interesting is that I can tell when the WIFI is on. I got to be in the bedroom and my husband will turn it off and then, come into the bedroom to go to bed and then I'll say, "Did you just turn it off?" Like I can feel it. It's like being agitated and then all of a sudden not being agitated. It's really weird like it was on all the time, it's like a one percent agitation I feel like that's kind of my norm, but when I turn it off all of a sudden it just feels like a little bit less agitation. It's interesting that now that I turn it off most of the time and then when I turn on, I can actually feel it. But at first, if I go to someone else's house, I don't notice it. It's very slight but it's really interesting. So, it's fun to play with to turn it off. It's also cool to turn it off because it gets the whole household sort of like winding down for bedtime instead of playing on their tablets until 11 at night. But I love your idea for wearing the blue-blocking glasses, having the WIFI off as much as possible, checking for SMART meters and opting out in SMART meters when possible. 5G is really scary. We've talked about it on the show before. I am kind of terrified and I'm thinking I'm going to move to the middle of nowhere if 5G comes to my neighborhood. So, I'm really glad that you have a word with a company to bring us some solutions.
I look forward to having you back on the show to talk about that. You mentioned light bulbs. It's funny because my husband just replaced all the light bulbs in our kitchen and I think we spent half an hour at home depot. He was going for light bulbs and I'm like, "No! That's a bad light bulb. That's a dirty light bulb." So, we spent half an hour trying to pick the cleanest light bulbs. I'd love to talk about light bulbs, what are the bad ones and what are the good ones?
[00:51:05] Robyn Openshaw: Okay. The worst ones, these are the light bulbs that kind of came out when people became more aware of global warming and then, after a few years of them being out on the market, people are like, "Wait a minute, this has mercury in it." It's off-gassing mercury. The ones to categorically avoid are called CFLs'. Those are swirly bulbs, don't buy them. If you have them in your house, you have to get rid of them. I hate to say it because that means mercury is going to go in the landfill but I care more about the bad beam. You don't want to have it in your house. Now, when you put those CFLs' in, they are doing most of their off-gassing like 70 percent of it within the first few days after installing it, so they're just terrible in those early days. They put out a lot of EMF and they're emitting mercury. So, please stop buying those CFLs'. Those were sold to us as a global warming solution and they're just not a solution for anything good.
You have to replace them with incandescent bulbs. Those are the old school ones. Those are the ones you grew up with and they're cheap. We linked you to them on Amazon. Those were good, dependable, cheap incandescent bulbs, but you can get them at Home Depot too, whatever you want to do. Probably your second best, the third category of bulbs is the LED bulbs. Those are probably about 20 bucks for an 8 pack. Those are more expensive than incandescent. So, don't you love the good ones are the cheap ones here? Going back to the cheap bulbs, the ones that we had when we were kids. LEDs' are the second best but I've tested some that are pretty high EMF and some that are pretty low. If you have a choice just go with incandescent, right?
[00:52:56] Ashley James: My understanding with the LEDs' that they have a flash like a flicker rate? That is not very healthy. Have you heard of that?
[00:53:05] Robyn Openshaw: Well, yes. It may be affecting your pineal gland. We don't really know yet what impact LED bulbs are having. They're being sold as being useful for our health in some ways. Other data suggest that LEDs' in at least some applications, in some products, are a problem. So, if you have your choice and you don't have a reason to be using LED, just go with the incandescent. So, the pineal gland and the blue light thing just to barely touch on that to give you the very basic nutshell here, is that your pineal gland used to produce melatonin starting about 9 or 10 o'clock at night, after the sun went down because your body's signal went came through your eyes in to your pineal gland in the brain and melatonin was produced to calm you down and allow you to sleep.
Well, the problem now is everybody's looking at screens all the way until bedtime and that blue light spectrum is telling your pineal gland, "Hey! It's still daytime." So, it's confusing your brain. Your pineal gland is not necessarily producing melatonin or not enough to calm you down and lets you sleep. You can wear blue blockers or you can just stop interacting with screens at night and decide, "No, we're going to enjoy each other. Enjoy your husband. Enjoy your kids. Read a book." Something like that.
[00:54:35] Ashley James: My husband just mouths to me. We have a SMART meter.
[00:54:40] Robyn Openshaw: He probably googled it.
[00:54:44] Ashley James: He's looking at me. He's in the office but he knows not to make any noise. So, I'm going to follow your free guide, to opt out of my SMART meter. I'm so glad I'm learning from you today and I'm glad my listeners are learning from you today. Ryan Sternagel, who I've had on the show and I know you are friends with him because he's local to you.
[00:55:04] Robyn Openshaw: Yup.
[00:55:06] Ashley James: He is now called the Stern Method, before it was My Kid Cures Cancer, that was the name of the show. He talks about the new house he built, which is now completed, but he built the entire house after they helped their son who no longer have cancer. They decide to live the lowest EMF, the lowest toxicity light possible and they built a house out from scratch, out of all non-toxic materials, which is really interesting. But he talks about how he has light bulbs in his house that are red. So, at night they turn on those lights and he says it's kind of funny. The neighbors probably think they're like satanic worshippers. The whole house is like lit red but that is to lower the blue light. Do you have any thoughts in choosing incandescent bulbs for their color spectrum?
[00:56:01] Robyn Openshaw: You can but you know the very best thing is that we live as close to nature as possible. We just have as few electronics at night in our energy field as possible and we're looking at blue light as little as possible. You could go to the links that Ryan and Teddy have. I just had dinner with them on Friday night, and the things that they have done to help Ryder, I mean, he still has the tumor but they rested the growth of it and it isn't growing. They were able to get out of some of the chemotherapy that the doctors wanted for him. The things that they've done have been nothing sort of heroic. I'm not sure but most people are going to put the red lights spectrum to kind of go the other direction and compensate for the blue light, but you can do that if you want.
I think if we're really getting back to nature and we're getting back to normal circadian rhythms and the normal biorhythms of the earth. We want to just think, "What did our ancestors do?" What were our great grandparents doing? Because there wasn't insomnia back then. There wasn't ADD, there was very little autism. Our grandparents didn't even know the word autism. Now, we all know lots of autistic kids. I know a pediatrician who was told when they were in medical school, "You'll see this a couple of times in your career." That's how fast this whole autism thing has come on but I think it can be simpler than that. I don't think we necessarily have to go retrofit our house with the red lights at night. What we can do though is leave the lights off. I'm not saying you have to light up a candle either. Most people are going to be just fine with turning the lamp next to your bed and reading a book as your mind and your neurological system shut down for the night. I do not find it difficult to go to sleep after watching TV on my wall in front of my bed, that's 12 feet away. But if I sit there and look at my phone until I go to bed, I can't go to sleep. You got to know yourself.
[00:58:19] Ashley James: Yeah, exactly. When I first heard about blue-blocking glasses, I really thought it was a total first. So, the guest that I'd hunt on who sold them said, "Well, let me send you a pair." I had them on for a totally different reason, nothing to do with blue-blocking. We just kind of got on the subject and he said, "Let me send you a pair." And I'm like, "Yeah, whatever." I put them on when the sun sets and by 9 at night, I could not keep my eyes open. I'm like, "Okay, I'm going to bed." Like I was exhausted, my body was like out. That was such a big difference because I'm one of those night owls. I can just be up until 2:00 in the morning and what happens is if we stay up past 10:00, our body gets the second wind. The brain goes "Okay, I guess we got to stay up. Stop making melatonin, okay? Start making some stress hormones. Let's stay awake. Let's push through and just pull up all night."
That's why then if we're watching TV until 11:00, a lot of people then really have problems falling asleep, and then they don't have deep quality sleep. So, wearing the blue-blocking glasses or putting the apps on your phone that block or lower the blue light can make a really big difference to melatonin production. This is all in the realm of our devices which we've only have on this one generation. Our parents didn't grow up with these. I didn't have a cellphone until I was 19 and that was pretty early on to have a cellphone at '99. But I didn't have a smartphone until 2010, I think? It's really recent. We have to remember what life was like 30 years ago. The technology has completely changed our habits and these habits have led to poor health, and so, we need to come back to nature. We talked about 5G, light bulbs, SMART meters, making sure that we don't have dirty electricity coming out of our outlets. Is there anything else about EMF that we want to be aware of?
[01:00:30] Robyn Openshaw: I think one subject that we should touch on is that most of us are in contact with earth like we were for thousands of years. So, if you're having a stressful day and there's a lot of negative energy going on, maybe you have some problems with a colleague, or your boss or some partner that you work with or in your own personal life.
A lot of times we can feel a lot better by going outside and getting as much of your body in contact with the earth as possible. Or you can hug a tree, that might sound like very tree hugger but here's the thing, when we do that, we are in contact with a very high-frequency source and we're going to discharge electrons we don't need and protons onto the ground and we're going to pick up others that we do need. The body knows. Your molecules know what atoms they need. So, you're going to be able to ground yourself, most people aren't doing that. They don't ground themselves at all. If you get off on an airplane and you get to your hotel and you feel sort of fragmented, or like Ashley was talking about, how she can tell when the WIFI is on and when it's not because she just feels kind of unsettled or wired. I'm sort of putting my own words on it, but if you get off on an airplane and you feel like that you're not alone, lots of people feel like that and it's that exposure to radiation.
Take your shoes off on the airplane and put with your socks on the floor of the airplane, that'll help a little bit. And then, when you get to your hotel or to your friend's house or wherever you're going, go outside and sit on the ground for 5 minutes. It is absolutely amazing, especially if it's a sunny day and you can go outside and put your hands, your legs, and your feet, just sit on the ground or lie on the ground if it's appropriate. On dirt, on the sand, if it's a beach, on the grass even better, just lie on the ground. You're going to be discharging a lot of dirty, chaotic energies and you're going to be picking up electrons that you need but also if you're lying there in the sun, guess what? You are an electrical being and you are charging in the sun, you are picking up energies that you need doing that. If you drink a glass of water before you go outside to do that, even better.
Now, your electrical system can work better because it's hydrated. We know that the electrical system needs water to be conductive. Don't take your cellphone with you rather than go outside with your cellphones in the grass, leave it, get away from the house. These are the kind of simple things that we can do and it gives us back what we used to have. We are talking about circadian rhythms and what our ancestors used to go back before there were all these people complaining of brain fog, ADD and we have all these sensory processing disorders. Let's just go back to basics and maybe that doesn't solve every problem that you've ever had to go out and ground yourself, but I do it every single day that I get the chance during the spring, summer and fall. That's probably something that I would want to mention. That's really simple that we all forget to do. If you're not in contact with the earth, at least get in the sun.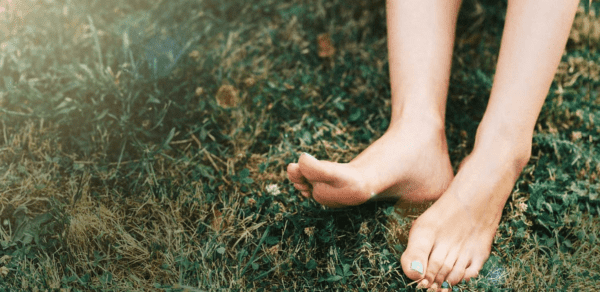 [01:03:58] Ashley James: I like this idea of earthing. I had an HPAT talked about it and she recommends everyone have a grounding mat. So, my husband built one. He's very hands-on, he went online, looked up some guides, went to home depot and bought all these materials and he built a grounding mat. This guide said you can put the metal rod in the earth and have the copper wire coming from the rod all the way through. You have to move your screen and your window to have a come through and then, come into the metal mat that you'll put at the base of your bed so your feet are on the metal mat. Or if you're on an apartment or too far away from a window, you could plug it into the grounding part of the outlet. So, my husband didn't tell me he did this which is a great double-blind study for our bedroom because I didn't know what's going on. I knew he was building but I didn't know that he had actually plugged it into the grounding outlet and put it on our bed. I was lying there the entire night. I could not sleep. I felt like I had drink coffee all day long and I was so upset.
[01:05:19] Robyn Openshaw: Okay, let me say something about that because my legs tingled the whole time when I had a grounding mat on my bed and I did not notice at that time, but now I do. But you have to filter the electricity in your bedroom first.
[01:05:32] Ashley James: Right. That's why I'm getting that. He plugged it into the ground and thinking that was safe, but if you have dirty electricity in your bedroom, it's just amplifying it. And so, I felt horrible and I was like, "What did you do to me? This is torture." So, the next night he plugged it outside and it was a much different experience. There wasn't any agitation but it energized me so it was a different feeling. It was a different feeling having it plugged outside. We decided it wasn't best to be in our bedroom probably because of what you're saying. We need to clean up the energy or electricity in our bedroom. We ended up plugging it and putting it on the sofa in the living room, but we found that and of course, we couldn't just go outside and freaking sat in the ground. We had to create some kind of way to ground inside for fun just to experiment with it. I noticed every time I sat on it, I was energized and I felt clear-headed.
[01:06:31] Robyn Openshaw: That's good.
[01:06:32] Ashley James: I just felt more energized and more clear-headed which was really interesting but I could have probably had the same wonderful benefits if I just went and lay down on the backyard, but I loved that concepts of grounding that we are releasing these electrons. We're releasing those extra electrons and we're connecting with the energy that our body needs. That makes so much sense.
[01:06:59] Robyn Openshaw: Yeah. And everyone should have if they're going to make an investment in ongoing testing. Don't buy an infrared sauna unless you know it's low EMF. It's one of the things that you're going to consider. Different things in the future, to tell you one more thing, make sure you have a TriField Meter and a Greenwave Meter, they're doing two different things and we linked you to them in the free guide. One more time, it's at learntruehealth.com/emf. But I linked you to the meter that I liked for testing hotspots so you can test, "What's my home office like? What's my bedroom like in an area? Or what's the inside of my infrared sauna-like? Or near my son's gaming system when it's plugged in? What's that like?" But then, the other one is the one that you plugged into the wall and so we linked you to that. Those are two very important things so that you're not just guessing, okay? You need to know where are the risk factors in your home. And you know, if your refrigerator is emitting then that doesn't mean you're going to get rid of your refrigerator. Just make sure you don't stand by your refrigerator necessarily all the time.
[01:08:07] Ashley James: Well, they emit through WIFI, so we turn off the WIFI or maybe there's a way to turn it off? To opt off the emitting either the Bluetooth or the WIFI, whatever it's emitting, maybe there's a way to turn it off? But if you're turning off, hopefully turning off its WIFI, it could lower that. Now, what about these devices that we've seen people buy? They put on the back their cellphone or put on their laptops to help lower EMF?
[01:08:39] Robyn Openshaw: I linked you to the one that I like and it's not actually lowering down EMF, it's protecting human cells from chaotic frequencies. It's a patent device and this is one of the really simple and inexpensive solutions and I keep some in my purse, a 5 pack. We have negotiated a 40% discount so it's like 5 of them for 60 bucks. It's a really inexpensive fix and you put it on your device and what it is? It's 3 layers of paramagnetic materials. We have crystalline structures in our pineal gland and so, for instance, homing pigeons, hawk and whales that can travel thousands of miles to get back home. They are grounding these crystalline structures and what these paramagnetic materials are doing is protecting human cells from chaotic radiations. It's not getting in the way of signal, it's not decreasing the actual emissions but putting one of this on your devices is not the only thing that we are talking about today but it's one of the easiest things and it's my first priority. I carry them in my purse so that if I meet a child who's carrying a cellphone, I put it on there. I don't ask their parents for any money for it. I just put it on their child's cellphone because I've tested this. I've done this in one of my followers and was like, "Green Smoothie Girl did this. " We actually had a living house plant with the same phone next to the house plant. One of them protected by this device which is called the xZubi device on the cellphone, one of them unprotected and the unprotected phone killed the house plant. We've actually done this little experiment multiple times.
The first time I did it was with one of my kids for a science fair project and this made it very visual so the other kids would see, "No, you don't want to carry your cellphone while it's transmitting in your pocket all day, every day." I wish every kid in America knew this and the reason I'll stick it on the cellphone of a child I barely know. First of all, I'll explain to them what I'm doing and I'll muscle test them and some people say all muscle testing isn't real but I think your audience can understand kinesiology a little bit and how there are certain things that affect our overall energy. I have to blind-tested many people who don't even know what I'm doing to their cellphone as being very strong when their cellphone is not in their energy fields, and then, I put their cellphones in their other hand and all of the sudden they're completely weak. Their arm just collapses with very light pressure from me. Their arm just collapses against their body and then when I put the xZubi on this device, they don't know that I've done it. They don't know I put anything on their cellphone. They're strong again. I did that many times, always blind, never told the person what I was doing, never let them see that I was doing something to their phone. It just worked every single time.
So, I became a believer in that patented technology that's FCC tested and Independent lab shows that it protects human brain cells and human living cells 84 to 100 percent from the effects of these chaotic frequencies. What I'm really concerned about is children because their brains are more exposed than ours are. We get a harder skull, a thicker skull as we get older but children's organs and brain matter are so very exposed. The younger, the more vulnerable. So, finding out where that SMART meter is on your place, I'm going to follow up with you, Ashley. I'm going to ask what you learned. I'm not worried about you because you're going to protect your kid. You're a total mama bear but if that SMART meter is right outside your child's room, your child is more vulnerable than you are. We are seeing a meteoric rise in childhood brain cancer and I have to wonder if the exposure to radiation is one of the reasons.
[01:12:44] Ashley James: Or combination like Dr. Klinghardt says, "The heavy metals from the glyphosate," because glyphosate is the key that binds the heavy metals in the soil and heavy metals in our body. Heavy metals wherever it comes in to contact with and it will release heavy metals when it changes PH. So, when it changes from the blood to the cerebral spinal fluid, it releases. It lets go of the mercury, lets go of the aluminum, lets go of whatever it's holding on to the heavy metal and same with the kidneys when blood becomes urine and that's why glyphosate deposits the heavy metals into the brain and into the kidneys. And then, we've got the tri-effect there, we have more heavy metals in our brain than we did 30 years ago because our food supplies contaminated with glyphosate, and on top of that, we have the high EMFs' coming in that we didn't have 30 years ago. We didn't have this level on these devices and then that's vibrating the heavy metals. It's a perfect storm we're seeing and it is so sad to see that the childhood cancers, like brain cancers going through the roof and that in one generation we've gone from I think 1 in 10 thousand autistic children on the spectrum to 1 in 40? I think I've heard it's the latest number? It's not because we weren't diagnosing them correctly back then, that's absolutely a complete smoke screen.
We have a problem and it happened in one generation and we need to figure out what the heck is going on? And I know we feel very disempowered when we think of the big industries. Who am I to stop 5G? That kind of thing. We feel really powerless but where we are empowered is the list that you've given us because it's up to us individually to put xZubi on our devices, to turn off our WIFI and put our phone in airplane mode and just go down the list that you gave us. One piece at a time, we can lower our exposures as much as possible. If we live near Chernobyl or if we live near Fukushima a few years ago, we'd be taking measures, right? Because we know that there's radiation happening to us, right? So, if you live near known radiation, you do something about it. But there's radiation happening, it's a different form and it's supposedly safe but we're way overexposed.
We need to just do everything we can to mitigate. If we're cleaning up our diet, and we're cleaning up our emotional mental health and we're choosing to make all these healthy habits then, this is just one healthy habit that's going to help us energetically and physically move in the direction of the best health possible. I'm really excited that you came today and you shared everything that you're sharing. To complete our interview, are there any stories of success you want to leave us? I know you get so much great feedback, you have a wonderful podcast, amazing website and all the links to everything The Robyn Openshaw that's going to be on the show on today's podcast at learntruehealth.com. Are there any stories of success since you have been educating us and educating your listeners and all the followers that you have on EMF? Have you received any really great stories of success where you're seeing that it's making a difference?
[01:16:18] Robyn Openshaw: Yeah, I mean there's the fact that I can sleep again. There's the fact that my son could focus in school again but we also just get stories all the time about how these very simple, small actions that people are taking, following the EMF action plan or jumping in to the video masterclass that I did with Dr. Libby Darnell and just putting these actions into place results in a lot of peace of mind but also energy gains. It's probably the most common thing that we've been told, is usually people would go to links of making these changes if they are suffering in some way, but it's like a side benefit even if it's not the thing that they were looking for by reducing the EMF in their energy field, in their home, in their work environment that they gain more energy. So, I should mention that you said if we live near Chernobyl, we would take major action. The thing is when Chernobyl happened, nobody knew yet what was going to be the consequence of it and when Fukushima happened, we didn't know what was going to be the consequence of it. If we knew when the Chernobyl disaster happened, what we knew 20 years later? We would move.
We would do anything in our power to get our children and ourselves, but we would get our families as far from Chernobyl as possible at any cost. But you know? Joe Mercola has said that he believes that the EMF proliferation, the massive high chaotic frequencies in our environment is the new second-hand smoking. He believes that we will look back 20 years from now and we will see the amount of unmitigated EMF in our environment as more dangerous than we now look back and see second-hand smoking because you're too young actually to have been there and been in restaurants. I was a waitress, I put myself to college waitressing in the smoking section in a restaurant. I sat on airplanes with smokers. It's unthinkable to millennials. They've never seen people smoking in a public place but I would choose the smoking section over the others because smokers drink and drinkers tipped. Here's a thing, let's don't wait 20 years from now when they're saying, "Well, that's what happens to brain cancer because we didn't do anything about EMF. Or that's what happens to all neurological diseases. Is it 10X?" We're already are seeing it, we already seeing the early signs, let's mitigate it now. If you're going to do this, you're going to be one in a thousand that's even doing anything about it for their health. Let's get ahead of that curve because I really don't think the effects of all these radiations are going to be good.
[01:19:10] Ashley James: Our friends, our family might think we're crazy. They're not on the bandwagon yet. We're early adopters and those who are listening are also early adopters and one day, they will all wake up and realize that we were right. So, let's be the early adopters. I'd rather be the early adopter and be called crazy but be in better health because of it than be a sheeple and wait to get poisoned with everyone. I like to say this on the show if you'll look at the statistics, the cancer rates are almost a 1 in 2 or 1 in 3 between men and women are expected to have a cancer diagnosis in their lifetime now. That 1 in 3 people is prediabetic. That 70% of the adult population is on at least one prescription medication, heart disease is one of the leading causes of death. It just goes on and on. If you want to live like a statistic, if you want the end of your life to be a statistic, live like everyone else, eat what everyone else is eating and do what everyone else is doing. Follow along with the mainstream media advice of health and do exactly what the majority of people are doing and you are going to end up like a statistic, of course, no one listening wants to be a statistic.
We want to beat the odds, we want to all life to be hundred and jogging, running marathons at a hundred and five. We want to be absolute optimal health. We have to be the naysayer. We have to go against the crowd. We have to be early adaptors and we have to do exactly the opposite of what the majority of people are doing in order to not be a statistic and this is a key component to that. So, thank you, Robyn, for coming on the show today and sharing with us some major health advice. Go to learntruehealth.com/emf to get Robyn's free guide. I'm really excited to hear back from the listeners, to know what you think. Please comment in the Facebook group, Learn True Health Facebook group and let us know what you think about this as you implement Robyn's actionable steps to lowering your EMF. Robyn, thank you so much for coming on the show again. I can't wait to have you back when you're ready to share with us how to mitigate 5G when it starts to infiltrate our neighborhoods.
[01:21:33] Robyn Openshaw: Yeah, it's my pleasure and it's an honor to speak to you and to your audience, Ashley. Thanks for having me.
[01:21:39] Ashley James: Hello, true health seeker. Have you ever thought about becoming a health coach? Do you love learning about nutrition and how we can shift our lifestyle and our diet so that we can gain optimal health and happiness and longevity? Do you love helping your friends and family to solve their health problems and to figure out what they can do to eat healthier? Are you interested in becoming someone who can outgrow their own business? Support people in their success? Do you love helping people? You might be the perfect candidate to become a health coach. I highly recommend checking out the Institute for Integrated Nutrition. I just spent the last year in their health coaching certification program and it really blew me away. It was so amazing. I learned over a hundred dietary theories. I learned all about nutrition. But if from the standpoint of how we can help people to shift their lives and shift their lifestyle to gain true holistic health, I definitely recommend you check them out. You can google Institute for Integrated Nutrition or IIN and give them a call or you can go to learntruehealth.com/coach and you can receive a free module of their training to check it out and see if it's something that you'd be interested in. Be sure to mention my name Ashley James in the Learn True Health Podcast because I made a deal with them that they will give you the best price possible. I highly recommend checking it out. It really changed my life to be in their program and I'm such a big advocate that I wanted to spread this information.
We need more health coaches. In fact, health coaching is the largest growing career right now in the health field. So many health coaches are getting in and helping people because you can work in care practical offices, doctor's offices. You can work in hospitals, you can work online through Skype and help people around the world. You can become an author and go into the school system and help your local schools, shift their programs to help children be healthier. You can go into senior centers and help them to shift their diet and lifestyle to best support them in their success and their health goals. There are so many different available options for you when you become a certified health coach. So, check out the INN. Check out the Institute for Integrated Nutrition, mention my name, get the best deal. Give them a call and they'll give you lots of free information and help you to see if this is the right move for you. Classes are starting soon. The next round of classes is starting at the end of the month. So, you're going to want to call them now and check it out and if you know anyone in your life who would be an amazing coach? Please, tell them about it.
Being a health coach is so rewarding and you get to help so many people. Are you looking to get the best supplements at the lowest price? For high-quality supplements and to talk to someone what supplements are best for you? Go to takeyoursupplements.com and one of our fantastic True Health coaches will help you pick out the right supplements for you that are the highest quality and the best price. That's takeyoursupplements.com. Be sure to ask about free shipping and our awesome referral program.
Get Connected With Robyn Openshaw:
200 High Vibration Foods Shopping List
Books by Robyn Openshaw
Vibe: Discover Your Energetic Frequency for Health, Love & Success (FREE!)
---