Dr. Eric Zielinski And Ashley James
Highlights:
Most diseases are preventable with weight loss.
Inflammation – How your diet and lifestyle affect your brain and body.
Essential oils are not enough.
Bioactive compounds.
How dangerous the ketogenic diet is.
Inhaling, ingesting, or topically – How should I use essential oils?
Does essential oil cause toxicity?
Some essential oil recipes.
Dr. Eric Zielinski's top three essential oils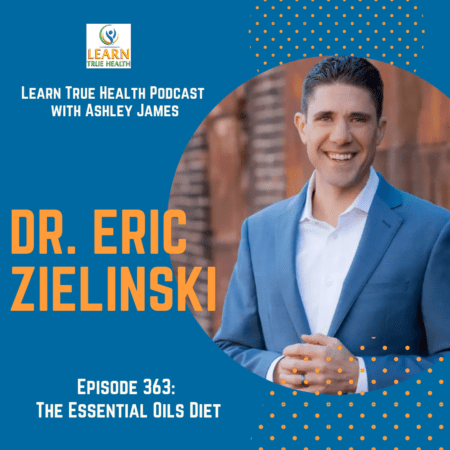 Hello, true health seeker!
Welcome to another exciting episode of Learn True Health Podcast. I've got an awesome interview for you today. But first, before we jump into it, I'm really excited to share three pieces of news with you. Awesome information, so just listen to the next few minutes and I will jump into the interview.
The first piece of news is my favorite magnesium soak, if you've listened to the show for a while, you've heard me talk about it. You probably heard Kristen Bowen, the founder of Living the Good Life Naturally. The website is www.livingthegoodlifenaturally.com and the coupon code is LTH. She's hosting this week a special just for Learn True Health listeners. I pulled the listeners in the Facebook group. So if you're not in the Facebook group, come join us. Go to Facebook and search Learn True Health or you can go www.learntruehealth.com/group and it will redirect you to the group. But I pulled the listeners and asked them because Kristen gave me a choice. She said, "Listen, I'd love to throw on a summer sale for the Learn True Health listeners." And she offered us either a free jar of the magnesium muscle cream or a free jar of acerola cherry powder. Now, acerola cherry powder, I love it. It is a vitamin C powder, but it's whole food plant-based vitamin C powder. So it actually has all the other cofactors. It tastes really good. Listeners have been noticing that their skin gets healthier, that they're faster from cuts, that their bleeding gums go away. You know, if you brush your teeth and you have a bit of bleeding gums, that's a vitamin C deficiency. And so, lots of listeners have said they really enjoy it. Some people find that it helps them with their parasite protocols to rid their body of parasites, they add it to their parasite protocol and they find that it kicks it up and really helps.
So I pulled the listeners, and you guys decided that you wanted a free jar of the muscle cream. People were raving about it in the Facebook group. They said it really helped to lessen the tension in muscles. They'd rub it on sore, tight muscles and they noticed that the muscle relaxed because it delivered that magnesium straight to the localized area. So, that's really cool. So, when you order a jug of the magnesium soak from www.livingthegoodlifenaturally.com, it is gonna automatically add a free jar and then they're gonna give you free shipping for the jar as well. All you have to do is buy the jug, you're still gonna receive 10% off as part of the Learn True Health code. So, just go to www.livingthegoodlifenaturally.com, click on their magnesium section and grab that jug of magnesium soak, they'll add the magnesium muscle cream for free, and that magnesium soak is amazing. I've shared about it before on the show and I've shared about it several times in the Facebook group. We actually have a post with over 200 different comments of people sharing their experience about this magnesium soak. It has been life-changing for our family, our young son was always fighting sleep until we started adding it to his bath and now, he is calmer and wants to go to sleep at night. So, we also have noticed that we felt better rested at night, we slept deeper, and it also felt like my muscle tension went away because I'm holding a lot of stress in my shoulders and my back. So, the magnesium soak is amazing and then the magnesium muscle cream is awesome for those local areas and that's gonna come for free, and that's this week only.
If you have any friends who you know are magnesium deficient, and there's over 200 symptoms of magnesium deficiency. But the common ones are pain, stiffness, sore muscles, sleep problems, twitching or spasms or cramps, restless legs is a really big one – that people notice they get a lot of relief from doing the magnesium soak. The instructions come with the jug when you buy it. It explains exactly how to soak in it to maximize your results and of course, you can go to www.learntruehealth.com and in the search box, search "magnesium" and listen to my episodes with Kristen, she shares her story. She actually was 70 pounds. I think she was 78 or 79 pounds in a wheelchair and having 30 seizures a day. That's how sick she was and the magnesium soak is the key thing. She was doing a lot of stuff to get her health back, but that was they key thing that helped her to recover from her seizures and get herself back online. And so that's why she made it a business. She started out as a customer and then she ended up creating the business to make sure that she could deliver not only to herself and her family, but to everyone that she came in contact with. The highest quality, purest form of concentrated magnesium with all the co-factors in it. So our skin, our body actually absorbs it readily and you can prove it with blood test. So she talks all about that in our interview, so definitely go back and check that out.
So, www.livingthegoodlifenaturally.com coupon code LTH. Grab your free jar of the magnesium muscle cream when you buy a jug of the magnesium soak this week only. So, that's news number 1.
News number 2 is the Institute for Integrative Nutrition and I've saved the best for last by the way so, keep listening. The IIN is hosting a fantastic sale. So if you've been thinking about becoming a health coach like me and you'd love to take their online training, it's designed for busy people, specifically Joshua Rosenthal designed the course for busy stay at home moms or busy career moms basically the busiest people on the world. So, anyone can take it and men also take it as well, not to exclude anyone. But if you're busy in life, yes you can take this program. It's designed for you to be able to do it, you know, you can do it in 20-minute increments, you can do it a little every day and a lot of it is audios and videos. Not a ton of reading because it's easier to consume that content and people learn better through listening and through watching. There is reading that you can do, but my learning style is listening. I read very little and I listen to everything and that really helped me. So, some people learn better through reading and they provide everything written as well. So, they hit all of the learning style. So, if you're concerned like you want to become a health coach, but you're concern that you won't learn as well as others because maybe you learn better at watching and engaging, they actually have us engage, watch, listen, read. You can learn in these different ways. So, they make sure they hit all the learning styles. I love their program, it was life-changing for me to go through it.
Now, they have their program and a year long program, they also offer a condensed 6-month program for people who want to be full-time students. This week only for the Learn True Health listeners, they're offering 25% off their payment plan and completely zero down. Meaning, you can call them, you sign up and for 30 days you are not paying them, and if you don't like it, then just call them up and say, "Hey you know, it wasn't for me." And there's no risk to you, so you could join IIN right now and start taking their training, and that is so cool. So, there's no risk. You can jump right in. It's really exciting news actually. And the first 35 people that join and take advantage of this sale right now, they're going to gift you it's worth almost $1,000. They're gonna gift you one of their advanced courses. The advance course which I really want to take this course. It teaches you how to become a successful author and create and publish your own dream book.
So, this is wonderful news. You can go ahead and Google "IIN" to get their phone number. Give them a call, tell them that Ashley James James from the Learn True Health podcast sent you so that you will get this special. I definitely recommend them. I'm a big fan of IIN. And hey, if you do join please reach out to me. You can email me, support@learntruehealth.com or you can find me on Facebook in the Learn True Health Facebook group and please reach out to me. I love mentoring my fellow health coaches, and if you do join and you want help with promoting your business or growing your business, becoming a successful health coach and helping other people, I would love to help you. So, I'm here as a resource for you. Take advantage of IIN sale right now.
All right. Now, we're almost done.
News piece number 3 and you're gonna jump right in to the interview. Thank you for hanging on. I know this is a long promotional spiel. I get it. I'm really excited to share all these info I didn't want you to miss out on these sales. So here's the thing, this doesn't have to do with health, but it does have to do with helping to support the Learn True Health podcast. So my husband and I have this wonderful 4-year old son, and if you don't know my story, I was infertile since I was 19 years old. I was told I would never have kids and I used natural medicine to conceive naturally and to have a healthy boy. And now he's 4 years old and he's wonderful and it's all from natural medicine. We would've never had him had we not found natural medicine. So that's one of the reasons why I do this podcast because it gave us our son. We've been helping him learn how to read and in doing so, I discovered a company that I am in love with. It is called Usborne Books & More and they hire child education and development specialist and these wonderful people work alongside designers and illustrators to create these beautiful books that engage children and make them want to learn. In fact my son, and we do very little screen time. We offered him the choice of playing with his Usborne Books & More stuff or watching some TV and he chose to play with his activity book. And I was like, "Yes! This is so awesome." It has increased his confidence in reading. I love it. I'm really in love with this stuff.
They have over 2,000 different kinds of books to choose from. It's so not what a library has and we've been going to the library since he could sit on our laps as we read him night time stories. So, it's completely different stuff. So if you have any kids in your life at all, they develop special books for infants, toddlers, school aged children, teenagers, they even have some really fun stuff for adults as well like adult coloring books. It's all based on making reading fun and engaging and making learning fun. So, if you have kids or grandkids or nieces or nephews, I'd love for you to join my Facebook party. We're hosting it next Sunday evening and it starts next Sunday evening, so you just join it and then you watch it at your convenience. I'm gonna post some videos and I'm going to go live in that Facebook group and share my favorite Usborne Books & More books and answer any questions you have. Most of these books by the way are under $9.00, they're really well-priced. But anything you do purchase, the proceeds will go to support the Learn True Health podcast. It's going to help pay for the transcriptions, help pay for our hosting, help pay for my assistant that helps me stay on top of everything and get these great guests. So, if you love the show and you have children in your life and you want to support them and increase their love of learning and love of reading, how you do this is you go to their website www.kidsbook.party. There's two buttons there, it's super easy. Either click on the Join the Party button or you click on the Shop Now button.
If you have questions, please reach out to me. I'd love to help you.
Thank you so much for being a listener.
Thank you so much for sticking around and hearing all the specials. I hope you take advantage of them. I hope you join my Usborne Books & More Facebook party. Even if you just come to support me in my little launch that I'm doing on Sunday, I'd love to see you there. And if you have anything at all that you guys need, please reach out to me, come join the Facebook group and ask questions. It's such an active wonderful community that loves to help each other and I'd love to see you there.
Enjoy today's interview.
Intro: Welcome to the Learn True Health podcast. I'm your host, Ashley James James. This is episode 363.
0:13:40.7 Ashley James: I am so excited to have back on the show with us, Dr. Eric Zielinski who is the leading expert in essential oils. He was originally back on our show in episode 302 and now, he's come back to teach us about his new book "The Essential Oils Diet." I know you talked a little bit about it in our first interview and it was so intriguing because there's so much controversy around ingesting oils and a lot of concern that some essential oil companies are not of good quality and some essential oils would be contraindicated to ingest. And so, because you are a doctor and you really know your stuff, you've been able to create the Essential Oils Diet book helping people to understand how they can incorporate these healing extracts, these healing essences of plants to help our body. Not only to detox, lose weight, to have more energy, to help the body come back into balance. I'm very excited to learn more about the essential oils diet today. Welcome to the show.
0:14:57.1 Dr. Eric Zielinski: Well, thank you for having me back. I'll take that as a sign that I didn't bummed the first interview, I didn't scare you or your listeners away and your awesome blog followers. I love you. I really do, Ash. I really appreciate all that you do and your awesome questions and your show. I'm really excited about sharing this for a number of reasons because we've gotten a lot of slack for this, by the way. And when you start talking about essential oils, for sure you're putting yourself out on the chopping block and then when you start going against conventional recommendations – yes you can consume them, but the right way. You really get out there, so we've been flogged 40 lashes minus one a couple of times already online and so I'd love to kind of set the record straight and help people.
0:15:41.0 Ashley James: Absolutely. I'm definitely excited to dive in to all that. My personal story of essential oils that I've shared on the show before is when I was a teenager. I was about 15 and I was really sick. I stayed home from my summer job at an all natural spa that happen to also sell essential oils and the owner who was an aesthetician and really, really into essential oils. She gave my mom a bottle of lavender and peppermint and sent her home to take care of me. I must have picked up some stomach flu basically. I had a fever, I was throwing up, I felt so nauseous and so sick and I'm lying there in bed just feeling miserable and my mom comes in and she was told to take the lavender and make it with some carrier oil. The only thing we had in the house was olive oil, so she put a couple of drops of lavender and some olive oil and she was told to rub it on my chest and my tummy and she was told to take one drop of peppermint oil put it in some hot water and let me sip it, and I did that. I sipped the peppermint and she put the lavender oil on my chest and tummy and the moment I started I started sipping that peppermint, I was also told to inhale the peppermint as I sip it. But the moment I sipped it, the nausea went away, I lay back down, I fell asleep – I slept for a really long time and when I woke up, my fever broke in and I was no longer sick. That was my introduction to the power or essential oils. And so, I was just a raving fan and I consumed all the books and all the information I could. I just loved it. Because of how much I loved essential oils, I became the number one salesperson at the spa because every person that walked through the door I wanted to tell them about how great essential oils were. So they are, they're wonderful, but we have to learn how to use them correctly.
And so, of course you've created all these resources online and now on your books to help people to do just that. And what I really like about your approach is that you don't align yourself with any one company because you want to just teach people how to use them and how to find the right company for them or the right brand for them. I guess people might say if you have aligned yourself with a brand, then maybe they would say you're bias in some ways. So, you're just here to educate us which is wonderful
I'd like to know what inspired you to write The Essential Oils Diet?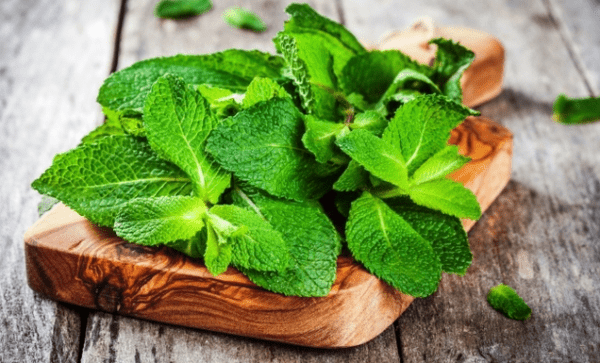 0:18:26.3 Dr. Eric Zielinski: You know Ashley James, my first book published last year, "The Healing Power of Essential Oils" it was an instant best-seller. It actually flew up the shelves in a way that no one really was expecting because no one was working on essential oil books at the scale that this was published by a major publisher. My publisher is Penguin Random House, and you haven't seen a major publisher pick up a book on aromatherapy in quite a while like this. Since then, it's become an international best-seller in seven different languages in multiple continents and countries. And so what happened was, my publisher being in the business of selling books came up to me and like, "Hey, what's the next book?" And I'm like, "Well, they want a second." And you know, my wife called some Irish twins, like here I am we just kind of delivered birth to this baby which takes a lot of time and effort and now you wanted me to get pregnant again? Like, hold on.
But anyway, I did what most do. I dealt with pregnant amnesia and I'm like, okay let's do it again. And so, I did some soul searching. I did some data research and I contacted our community. We have a pretty thriving group on Facebook, you know, just ways that we reach out to the followers that we have online and I started asking, "What do you all need?" You already know how to use essential oils. What is it that you want help with? In my though was the main diseases in the world – cancer, autoimmunity, diabetes. So I just started surveying people and asking people and ultimately, yes people did have those issues, but that happened was a light bulb went up in my mind. When I started connecting the dots I realized, you know what a commonality is between all of these diseases? It's weight gain, obesity. Having that inflammatory response, never having a chance to soothe in someone's body because of what they're doing to their lifestyle, because of the foods of that they're eating, the products that they're putting on their skin.
And so, my thought was this, the biggest bank for someone's buck is to lose weight. If there's one thing everyone on the planet can do, if someone is trying to prevent disease and treat disease, you can't do that if you're overweight. And the thing is that obesity, not just obesity but even just being 10 pounds overweight is so fundamental to every fundamental to every aspect of your health. It's like you really can't truly fight cancer if your body's metabolism is burdened with excess fat. You can't really prevent autoimmune conditions or anything. And then of course you think about diabetes and pre-diabetes, and musculoskeletal issues – everything keep going back to weight. And then obviously the statistics show were getting fatter as a group all around the world. And then kids – this what really got me. Kids, never before has a life expectancy been predicted to be less than their parents and primarily it's because of obesity.
At the end of the day if we were to pinpoint one factor that is attributed to all chronic disease right now that is 100% preventable, and that's something I really stress that it's preventable, regardless of hormonal imbalance, regardless of thyroid conditions, and we talked about that in the book and that's become a scapegoat – regardless of metabolism, it's weight loss. And that's something that we actively have an ability to control.
0:22:04.6 Ashley James: And some people may not feel or look like they're overweight, but we've heard of people who are skinny but have fat on the inside and skinny on the outside. So, when they do scans of their body, I mean they might be a size 10 or size 8 and they think, "I'm good. I don't have fat to lose." And I'm not saying that people who are skinny should become anorexic or unhealthy, but there's something where this fat can accumulate in the organs and around the organs, and that fat is actually more dangerous than the fat on their thighs, for example.
0:22:49.0 Dr. Eric Zielinski: You know, the underlying discussion you're talking about highlights the notion of fatty liver. I was just featured on a documentary regarding that. That is non-alcoholic fatty liver disease, it's affecting upwards up to 25% of all Americans. That's 100 million Americans are being affected by fatty liver and non-alcoholic because we know that alcoholism has a direct impact on the liver and develops fatty liver which is almost insurmountable among the symptoms. And a lot of people, we could blame candida, stress – like what are these symptoms coming from? And it's hard, it's really hard to determine, like, why do you feel the way you do? Where the brain fog come from? Why the sluggish libido out of nowhere? Why can't you sleep anymore? The indigestion and the anger, the anxiety – all these things that just seem to happen and then you go online, this gets really confusing, by the way. You go online, you type up like, "Why am I feeling this way?" And you start researching and now, people are becoming hypochondriacs, self-diagnosing themselves with everything. Now everyone has leaky gut, everyone has candida overgrowth, everyone has this, everyone has that, and so people are freaked out.
Rightfully so, because you're sick and you don't know why. And so, your can't help you because your doctor hasn't been trained in advanced diagnostic procedures to really figure out what's wrong with you. And a lot of folks are suffering from fatty liver, and they don't even realize it because of lack of exercise, their diet, and just because their body cannot process this amount of fat that they're consuming. So, there are some valid concerns with that in relation to the other organ issues that people are dealing with.
I'm really glad you mentioned that because people aren't talking enough about fatty liver and the testing of fatty liver isn't too difficult. A good diagnostician and a functional medicine doctor will know what to do. But here's the problem, it's not on most medical doctors radars. They're not like thinking, "Oh, you have all these symptoms, maybe it's fatty liver." They're not thinking that, what they think is, "Oh, you're depressed. Okay, here's an antidepressant." "Oh, you're dealing with nausea, well here's something to help with your stomach." "Oh, you can't sleep, here's Ambien." And that's the problem, is when we're treating symptoms and we're not looking at why? You shouldn't be feeling this way. You're 45, 50, or 60 years old – you really shouldn't be going through this and it might be fatty liver.
0:25:41.1 Ashley James: I just interviewed a guy on nootropics. These herbs and supplements that all help the brain to have less inflammation, to work better, to have a balanced serotonin and GABA and dopamine and all those good chemicals. And we talked about inflammation, and it's amazing just inflammation alone can cause so many issues, and then again we're left treating symptoms and we think that we're treating the root cause, but the root cause is inflammation and what's causing the inflammation? We have to back up, so brain fog is one of the symptoms of inflammation or even being tired, or stiff joints, or even just being cranky, or just feeling off and not being to point your finger on it, but just feeling off. That kind of inflammation can affect the dopamine or serotonin and you just end up feeling a little off and you can't figure out why or you can feel a lot off and be really cranky and the root cause is coming back to seeing that it's the systemic inflammation. And what's causing inflammation and we got to go deeper, and it's that stress, lifestyle, the foods were eating, the foods we're not eating. But we have to stop it, we have to have that break state where we can help the body to stop the inflammation. Even taking NSAIDS like Advil for headache, I thought this was really interesting that we think it's an anti-inflammatory as a drug, but it inhibits our own natural body's mechanism to fight inflammation. So, by taking it we maybe have a temporary artificial decrease in inflammation from the NSAID, but then we end up having this much more inflammation after it wears off because now our body's ability to handle inflammation has been dampened.
0:27:53.3 Dr. Eric Zielinski: Writing this book, we're talking about a diet book. Okay, how many more diet books can we have? We're talking about essential oils, like what does that mean? Can you love an essential oil? The name of the book and all of these things, I was trying to wrap it all together in a package that would really educate and empower people.
Inflammation was a big part of my first book and it kind of blend into the next book and led into a deeper discussion of what really is inflammation and what is the proper way of viewing inflammation? I think it's important for us to realize that inflammation isn't bad. Inflammation is a God given response to our body to heal. So, if you cut yourself in the kitchen, if you're like me in the kitchen and I have a tendency to be quick in the kitchen, and I need to get slower, I need to use my cutting board. I'm the guy with a mango on my hand with my knife cutting it. [Laughter] So what happens when you cut your finger? You cut your finger and you stop, whatever, you hurt yourself. The body's natural healing mechanism starts. First of all, pain, and that's a good thing. Pain is actually a good sign, because if you don't hurt yourself, you're not gonna realize there's damage, you could end up hurting and re-injuring that same part of your body which can cause permanent damage. So pain is a good thing, and then blood rushes into that area and it starts getting hot.
What are the cardinal signs of inflammation? Pain, blood rushing, heat, swelling, loss of function. These are not bad things, but this is again the body's response to heal. The problem is we are not designed and we shouldn't be in a constant state of inflammation and that's it. Again, if you cut your finger over and over and over again, thank God for bandaids, but if you're gonna cut yourself in the same spot, non-stop, that's gonna cause significant problems. And you think, "Yeah, okay. Dr. Eric Zielinski that's stupid simple. Are you saving that?" Of course I'm not gonna cut myself on the same area or my finger all day long every day. That's exactly what we're doing to our bodies, by this low dose – this low-grade inflammatory response from the products that we put on our skin to the air that we're breathing, the water that we're drinking, the food that we're eating, the thoughts that we have. You know, stress isn't bad. Even stress is a good thing, but we're not supposed to be. chronically stressed. Exercising and tearing your muscles and "stressing" your muscles, but you can't live at the gym. You got to take a break, a day or two off between you go back.
And so, when you think of it in these terms, the light bulb went up in my mind. "What then is causing this low-grade inflammatory response that I can't directly feel that is happening at the cellular level?" A lot of people are just into that, I actually can feel more inflamed now than I used to. You could test it, you can look at your C-reactive protein levels. You could see your inflammatory levels, it could be tested and the local lab down the street. The stuff is kind of cheap, $50 to $60.
You'll see, your eyes get a little puffy, I mean you kind of get puffy, like there's puffiness. So you'll wonder why can't you fit in your pants? Well, that's maybe inflammation. You'll see your brain can't function as well. You'll be on the edge. Like for me, inflammation manifest through anxiety, a little bit of stress – my body is not able to completely deal with what I'm going through at that time, even if it's just a little something simple happens at work and it sets me off. That's a sign of inflammation. That's a sign that my body is not being able to respond properly to an insult, and that's it.
And guess, why is this even important? Because when something happens, like you're exposed to a virus and you're exposed to bacteria or you're exposed to something else, let's say cancer starts to slowly develop – your body's metabolism cannot properly keep you healthy because it's barely keeping you alive, and that's why metabolism is not a scapegoat for weight gain and research has shown this. And even in the Mayo Clinic and UK's National Services, they've gone to record that says, "Hey, a small metabolism is not and has not been linked to weight gain. In fact, overweight people have a faster metabolism because their metabolism is on overdrive just to keep them alive because they're so overweight."
So, when you have this low dose inflammatory response happening throughout the day all day long, no wonder you're dealing with so many different symptoms because your body is just barely in survival mode.
0:32:55.2 Ashley James: Fascinating. I have heard that for longevity you actually want a slower metabolism because we only have so many cells. The theory is we only have so many cell replicas that the body's gonna make and so once we ran out, we ran out. And that was the idea that this part of the DNA that gets shorter and shorter showing that they can see someone age over time. So, you really don't want your cells to be damaged enough to turnover and create new cells quickly and it gets damaged again and it has to turnover quickly. We want to have a slower metabolism and that we want the whole body to just be healthy and not have damage at the cellular level and none of the inflammation, unless we need it to repair and be able to survive on less calories that are more nutrient dense. The blue zones, older people that when they live in those areas and they eat the way people eat to live to be 100. They're actually eating less than 1400 calories a day, but it's more nutrient dense food and their metabolisms are slower and they definitely don't have inflammation.
So that's really interesting. This idea that we shouldn't blame our thyroid or metabolism and then use that as a scapegoat to not take action. But that the symptoms that we might be experiencing could definitely be caused by inflammation. This is such a huge topic. How do we incorporate essential oils into our diet to decrease inflammation?
0:34:46.4 Dr. Eric Zielinski: Before we even touch on essential oils, it's the lifestyle and it's something that we try people with. You could use essential oils all day long, but if you are on this fast food lifestyle and if you're eating a diet depleted of nutrition, it's like one step forward three steps back. And that's what we get and I've got to say, I've been at the largest essential oil company conventions and I've signed books at retailers and things and I've been very much shocked. It's not a judgement call, please don't be emailing me hate mail. I was shocked to see so many over weight people at these conventions, clinically obese, morbidly obese, and this is supposed to be a health conference of health advocates and people that want to sell essential oils to teach you how to be healthy. And so, you compare that to these other conferences I've been to that are "health conferences" and everyone kind of looks relatively healthy. But I have never seen such a disparity in health before going to an essential oil conference, because a lot of people, all they do is just essential oils. They eat the same junk, they are not exercising, and they use essential oils to help them get through, and that is a concern that I have in the aromatherapy industry. Because I'm not hearing enough from an aromatherapist and essential oil distributors really talking about wholeness and holistic care. Because the body cannot even respond to the essential oil if it's in such a toxic state and if its metabolism is compromised by what we're doing.
So, that what's in the book. We cover this concept of bioactivity and why and how to consume food that are rich in bioactive compounds. When you look at bioactivity, these are the plan-based chemicals that are non-nutritive. You don't need these to live. You need fats, carbs, calories, and proteins, vitamins and minerals to live or you're gonna die due to deficiency. But researchers have shown that a diet replete in bioactive components will lead to suboptimal health, so you'll never really be healthy and this is my biggest issue with the fad diets out there; low carb, high fat diets. It's completely focused on quantity not quality of food at the core.
What are the list of bioactive compounds?
Fiber. It is key. Eating a good amount of fiber can actually replace your probiotic supplement because fiber is prebiotics. They feed the probiotics. A lot of people are literally wasting money, and research has shown that consuming probiotic supplements actually cause drugs like immunotherapy to be less effective. I mean, throw it out there, a lot of people are on drugs and we're trying to teach integrative healthcare. So, fiber is key to have good bowel function.
Antioxidants. Those aren't nutrition like polyphenols. Over 8,000 different plant-based chemicals known as polyphenols that are rich in antioxidants. What about carotenoids, the pigments that you get in your oranges and your g rapefruits, and your peppers. The reds, oranges, yellows – these are foods that are good, healthy, immune-boosting components and essential oils. See, that's what really all pulled it together because essential oils are bioactive compounds. They're non-nutrition, non-nutritive substances in plants that give you robust health.
So, the whole purpose of the book is too get people back to quality not quantity. If you really wanna boost your health profile, consider using essential oils in your food in addition to the topical remedies that we have to soothe inflammation and balance blood sugar. I mean flat out, this will blow people's minds like using essential oils can actually help you burn fat. Research have shown inhaling grapefruit and inhaling lime will stimulate lipolysis, proven and we've seen it. It's not gonna help you 50 lose 50 pounds in a week, but for a lot of people they're out of crocks, a lot of people have plateaued, a lot people are just hitting a wall. Especially for those dieters out there who have gone through the different plans and they're back to where they're at, that yo yo effect. Maybe essential oils might be that thing to help you over that hump to get you that next level. And that's what really we're trying to help people. To put things into perspective when it comes to just the whole essential oil discussion.
0:39:30.3 Ashley James: Yeah, the idea that there's a thousand different nutrients in broccoli, those nutrients that help our body fight cancer, detox, create healthy cells. We can't get that eating the standard American diet and we definitely can't get it in a pill and I am a believer in supplements. Supplements changed my life because I did have a nutrient deficiency. They really changed my life and I have their place but you cannot ought supplement a bad diet and you can't ought exercise a bad diet.
0:40:06.9 Dr. Eric Zielinski: Yes.
0:40:10.6 Ashley James: Diet is first and we need to look at that and I love that you're pointing out stop counting calories and start counting nutrients, because the most nutrient dense foods are actually low in calories.
0:40:24.4 Dr. Eric Zielinski: That's why nutrition labels are useless because they're not telling you how many antioxidants are on the food. Beside fiber, that is probably the most valuable thing on the nutrition label next to the ingredients. You don't know. Just because it has "Vitamin C" doesn't really mean anything. It's just one component, just one little aspect of immune boosting quality in food, but it really doesn't matter. I would even say it doesn't even matter – the caloric intake. Because here's the problem with looking at calories, there is no way to determine your caloric need on a daily basis. To say you need to be within this range is ludacris because it all depends on the exact moment and what your body needs and that depends on your activity level, how much you slept, how much stress you're dealing with, that depends on whether you're fighting some kind of illness or virus, or you're sick, or you're on drugs like narcotics, drinking alcohol, smoking, are you on pharmaceuticals?
To determine someone's caloric need on a daily basis is impossible, and so that's where you mentioned the blue zones, in Okinawa they have a proverb that says, "Hey, stop eating when you're 70 – 80% full." And we talk about that in the book, we actually cover the blue zones a lot, because you don't know, they're not counting calories. They have no idea, they don't even know the concept of what a calorie is. They're just eating, and they're eating good nutritious food that's available in the land and most of it by the way is plant-based, and that's interesting when you really think about it. What are they doing? They're not gorging, and just like a dog – you give the dog food in a bowl that's a certain size, the dog will eat until the bowl is gone. That's kind of how dogs are really wired. Humans are wired the same way. Like the clean plate club is pretty much the most dangerous things in the planet, but that's learned. You don't see that as a baby. Like my kids, "I'm done." You could put cake, you could put straight up sugar on their plate and my kids are like, "I'm done." Like my baby, my 2, 3 year old – I see this in my kid, but it's later, "I'm gonna be a part of the clean plate club." And that's something like a learned behavior, we got to unlearn that and get back like, "Okay, I'm happy. My tummy is good."
That's another thing, how do you know when you're tummy is good when you're overweight? Your leptin and ghrelin, the hormones that tell you when you're full are out of balance, and that's a concern with over weight obese people – is they're leptin resistant. They don't feel full. So they're having three, four plates of food at the buffet and they're like, "I want more. I need more." And next thing you know they're gorging, they're loosening up their buttons on their belts and all the things on their pants just fit another plate in. That's real and I know what that's like because I experienced that in my own right. I never became obese, but I gained weight at one point and I had to enlarge all my pants and I call them fat pants. I have my fat pants story, I actually talked about that on my podcast a few couple of months ago.
I remember what that was like and never feeling truly satisfied with my food, regardless of what I ate. That's a dangerous place to be, but you have to train yourself and we cover that. Little strategies. These are little strategies. How do you know when you're full? Well, you'll start to feel your tummy slowly distended and remember it takes 15, 20 minutes or so for your body to even react and respond to the food that you're eating now. So, the stomach has to distend a little bit, give it some time, eat slower. When your food doesn't taste as good, typically speaking the last bite of cake isn't as good as the first bite of cake, think about that. Like, "Okay, I'm done." And also you start to feel a little sluggish, you shouldn't be tired after eating a meal. That's a big sign that you overate, a big sign because your body is just like, "Okay, I'm overloaded. Stop. I gotta manage this stuff." And now metabolism just gets compromised and over burden.
0:44:48.0 Ashley James: You mentioned that the last bite not tasting as good as the first. I would say that if we are noticing that, we're actually following the dopamine high that were caught in the pleasure trap of wanting those highly palatable foods with salt, sugar, and oil that stimulate those brain chemicals. The same brain chemicals are stimulated if one were to do street drugs like cocaine, that there are those parts of the brain that go, "Woah, this is amazing. I have to have more." And that happens when we go to Dairy Queen and have that piece of cake and have some kind of fatty food. I've done the ketogenic diet a few times in my past. I've done pretty much every diet. I've experimented. I love learning and experiencing things first hand, but man I have learned so much and the ketogenic diet is incredibly dangerous. In fact it harmed my husband's kidneys, it damaged my liver. It took as a year of eating plant based to recover and we had to do blood work and everything, but it took us a year to recover from the damage it did. And yet when were doing the ketogenic diet, I want to say the more like Atkin's way. Either people think the ketogenic diet is a bunch of ghee or butter or cheese on top of a steak, and there's virtually no vegetables, all these thousands of phytonutrients and antioxidants and all the fiber – they don't eat that. They just go for the steak and the butter, the fat, and the coffee, and whatever.
So many people are going down that rabbit hole because they're hearing that the ketogenic diet is really good for weight loss. Yeah, you could lose 10 or 20 pounds on any diet because it's mixing it up, but what the damage you're doing, it's gonna last years and I'd found that the hard way. I've interviewed some people that talked about this idea of doing a plant based ketogenic diet.
0:47:13.0 Dr. Eric Zielinski: That's a lot of avocados.
0:47:14.2 Ashley James: Yeah.
0:47:14.8 Dr. Eric Zielinski: What are you gonna eat? I mean, you got a food selection of 20 foods.
0:47:20.6 Ashley James: Right. And so there's this idea of that. There's a hundred diets out there and people are chasing what's the best diet for weight loss. We need to go deeper. We need to look at what's the most healing diet. Skip this idea of diet – what's the most healing lifestyle that's gonna make me live to 120 and optimize my brain health, my liver health – just optimize everything. And in doing so, my body's gonna correct itself and it's gonna lose the weight it doesn't need and it's gonna be healthy and have balanced hormones. We want to stop thinking about "What's some kind of fad I'm gonna do for three months to lose some weight." And start thinking about "What can I do for the rest of my life."
So, your book isn't like, "20 days to a flat belly" or something, your book is how do we get to a point where we're supporting the body in optimal health.
0:48:24.1 Dr. Eric Zielinski: Yeah. It has to be a lifestyle. Well a couple of things I want to unpack there because you just shared something so valuable and my heart goes out to all the people out there that are following a health celebrity or a health influencer and they are really pushing the ketogenic diet right now. It is a pied piper type of experience, where you have a couple well-known famous leaders in the health space and a lot of folks are following them. It's just like whatever, and that's the problem with blogging, that's a problem with podcasts. A lot of this is none of this is regulated. Most people aren't really qualified. And I say that very humbly, but it's hard to say most bloggers and Pinterest pinners and Facebook celebrities, these people aren't qualified. They don't really understand even physiology. They haven't been taught toxicology, and they don't know nutrition. And when a leader says, "Hey, this is it." Everyone's like, "Okay, that's great. Dr. So and so says that." Or, "Mommy blogger says this."
And the ketogenic diet is one of the most pervasive dangerous lies out in the market today. We need to unpack that for a second because it is "the diet," just like Atkin's was "the diet." And it's something to think about that this diet was formulated to help epileptic children stop seizing in 1920's. Think of that, why would you as a normal, let's say you're overweight but you're still relatively healthy, like neurologically healthy – why would a relatively healthy person goes on a diet that's designed to stop seizures? Just let that sink in like, "Oh yeah, this kind of seem odd."
Number two. Why are we trying to adapt the lifestyle that has not been proven long term? This is a really important point. You mentioned the blue zones, that's thousands of years of research there. I mean really, even before research was known as research, people have lived this way. We see, we looked at this group of people around the world, we see their ancestors and their great ancestors, their traditions, and now science is finally catching up to the reality of a lifestyle that's very much life-giving.
There are zero longitudinal studies evaluating what the ketogenic diet does for a normal, healthy adult. We have longitudinal studies on what the ketogenic diet does for children that are epileptic. We're finding that these kids that are now adults and been on keto, they're dealing with heart disease, stroke, fatty liver issues, and disease. But we don't know what the ketogenic diet looks like for people losing weight as a lifestyle. Zero studies we could see after 12 months, so yeah, you're right, we could argue ketogenic is great to reset some things if you want. Like shock the body, flood the body with "healthy fats," minimize sugar so maybe you'll lose some quick pounds. Essentially it's a starvation diet. It's a carbohydrate starvation diet which gives you immediate, quick whens, but what does that do to the body long term. And we don't know, that's a big fat question mark, kind of like 5G – like Luxemburg, the country just banned 5G and they said publicly, we're not gonna let our people be science experiments. "You're in America? If you want to screw around with your people, do it, but we're not letting 5G in our country." That's what the ketogenic diet is, it's just like 5G. We have no idea what's gonna happen to people on keto, and that's a concern, and then just the quality food that you're eating.
And so, we have a big concern in our household, in our circle with meat. And just the sheer volume of toxins that are in most meat products and it's getting really really hard to find good clean meat, even "grass-fed organic meat." It has no guarantee that the meat is good and healthy and pure, and then how it's process – and then milk and dairy, it gets scary. And again, we're not vegan, but we are probably 95% plant based and every once in a while, personally I'll crave a little red meat. I like icelandic grass-fed lamb, like that's my little thing, and on Thanksgiving we have a turkey. We don't eat meat much at all and we found that we feel a lot better.
So, anyway I know a lot of people swear about the ketogenic diet like, "It saved my life.. You know I don't want to take that away from you all, but all I'm trying to say is you need to come up with a better system if you want to live for something for the rest of your life. But like you, I can't tell you how many people have come up to us and said the ketogenic diet almost killed me, because we just shouldn't be consuming that sheer amount of fat. Because again, we need to focus on quality not quantity, and to say that you need to restrict your diet to any percentage of anything doesn't make sense.
So, that's why our diet book or plan, like it tells you, "Hey, it's okay to eat apples. You're not gonna die." I mean you're not gonna hurt yourself eating fruit again. We are preaching food freedom and that's where life opens up. Now don't fall into the trap of all things in moderation. Like man, as a recovering drug addict, as an alcoholic; I can't go back to a little bit of cocaine, I can't go back to black out bender, I can't go back to a little bit of smoking cigarettes. All things in moderation is a life from the pit of hell. It's a license to do things that will hurt you.
Let me just give you one word to help that. All good things in moderation – that's the key. A little bit of honey, the bible says. And it's good, but too much we'll get sick and vomit. Like that's in the book of Proverbs, right? Ancient Jewish wisdom for thousands of years, look at ancient text and they recognize moderation of good things. You don't have a little bit of adultery, little bit theft, little bit of killing. Think of it in terms like that because we know, you know, I know – and we know we preach to the choir for the brave soul who has listened this long. It was never heard of you or me like, bust your heart, but we know what sugar does to the body. It's more addictive than cocaine. It's by far the number 1 link to disease because it triggers inflammation which we've already talked about. It's the cause of most diseases right now that we deal with. So, you can't have a little bit of sugar, process white sugar is poison.
So, how do you live without sugar? We teach you. How do you live without your microwave? We'll teach you. How do you incorporate essential oils into your life to make life more enjoyable? We'll teach you. And hopefully before we get off we can give them maybe some practical tips because I love giving recipes and little hacks along the way.
All that from the keto diet, you know. And so, thank you for mentioning that.
0:55:45.0 Ashley James: Absolutely. I remember a Naturopath that I was seeing was getting every single person in her clinic that got in and she said we're seeing amazing results, in one month people's inflammation is down, like she's looking at blood work. I am convinced now the reason why people have these good results, if they do keto for short term – one to three months maximum, the have some really good results. And I'm convinced it's because they had to cut out crappy food. It has nothing to do with eating 70, 90% fat. It's in order to eat that much fat, it crowded out, it pushed churros off their plate, it pushed Oreos off their plate, it pushed pizza off their plate. Whatever foods that were filled with sugar had to go, and so of course inflammation came down because they stopped eating processed sugar, you don't need to be in ketosis or be on the ketogenic diet or put butter on your steak in order to gain the benefits of not eating sugar. So, looking at how can we gain the benefits that people are claiming they have from the ketogenic diet, well, also eating in a way that's sustainable and that is looking at filling your plate with fruits and vegetables as much as possible and even some starchy root vegetables – have a sweet potato everyday or a baked potato, that kind of thing, and you don't need to slather anything in oil or butter. In fact people find that when they whole food fat, so no oil, but instead eat what the oil came from – so eat an olive, or avocado, or sprinkle some flax meal, or chia seeds, or have some hemp hearts – whole plant fats, but avoid anything that's been processed. So looking at eating foods that have been very minimally if not, zero processed, and that way your body recognizes what it is, it's able to get the nutrients out of it and you'll feel better.
I was a type 2 diabetic and so I was very afraid of eating fruit, I was very afraid of eating root vegetables. I thought potatoes were the worst thing you could eat, so I've spent years being afraid of carbohydrates, and years being afraid of even vegetables. And I kept constantly went back to this sort of Atkins or keto way of eating because I had a fear of carbohydrates. Then when I went whole foods plant based and removing oil for example, there's this philosophy that the amount of fat the people are now consuming is actually gumming up the works and making us insulin resistant, and I thought this is so stupid. This just sounds like the dumbest thing I've ever heard because here I am coming from a lifetime of if I eat an apple, my blood sugar goes to the roof, so why would I trust that eating a bunch of fruit and vegetables would be good for me? And I've been told my whole life that all these fats are really good, right? So, that just seems totally opposite, but I tried it because again, I'm willing to experiment and try anything.
I remember taking my blood sugar and I just started crying. I couldn't believe that I had stopped all the oil and all the processed fats, and all the meat, and I was eating just vegetables, fruit, nuts, seeds, beans, legumes, and that's it. That's all I was eating and fill my plate up as much as I want until I feed good, three times a day. And my blood sugar, I remember an hour or an hour and a half after eating was 89 – I'd never seen that number before and I felt amazing. I felt on top of the world. I had so much energy. It was really the first time in my life that I noticed no inflammation. Like I just woke up clear headed, jumped on the bed. There were no barriers to entry, there were no symptoms, and that's what it really sold me. And I know it seems like we should know all this, but you mean eating unadulterated foods from the earth and just filling my plate with that, that would be the healthiest way to eat, and just listening to my intuition and doing that. But I did have to battle the cravings and the triggers, seeing and smelling all the wonderful processed foods out there, we need to battle those little addictions as they come up and this idea of falling off the bandwagon. So, let's say we do fall off and eat a burger or whatever right? And this idea of, "Oh, well I guess I'll get on the diet again next week and I'll just eat this bad way for the next few days." Right? That's our justification. It's kind of like having one flat tire and getting over the car and shooting the other three tires. So we need to catch ourselves. I needed to keep catching myself if I ever "fell off the bandwagon" to go, "You know what? My next choice is gonna be a good one." Not, "My next choice next week." Or, "I've fallen off. So I can keep eating this way." Because we are led by our dopamine. we are led by the desire to have those hyper-palatable foods.
But my understanding is that essential oils can really help us curb those cravings and maybe have that break state to just stop our brain from telling us that it really really wants that whatever its craving, and instead allows to have a bit of a break state.
What kind of essential oils can we use, either by smelling it, or applying it topically, or by ingesting it that will help us to stay on track and stop those cravings, or at least allow us to calm down so that we can make better choices.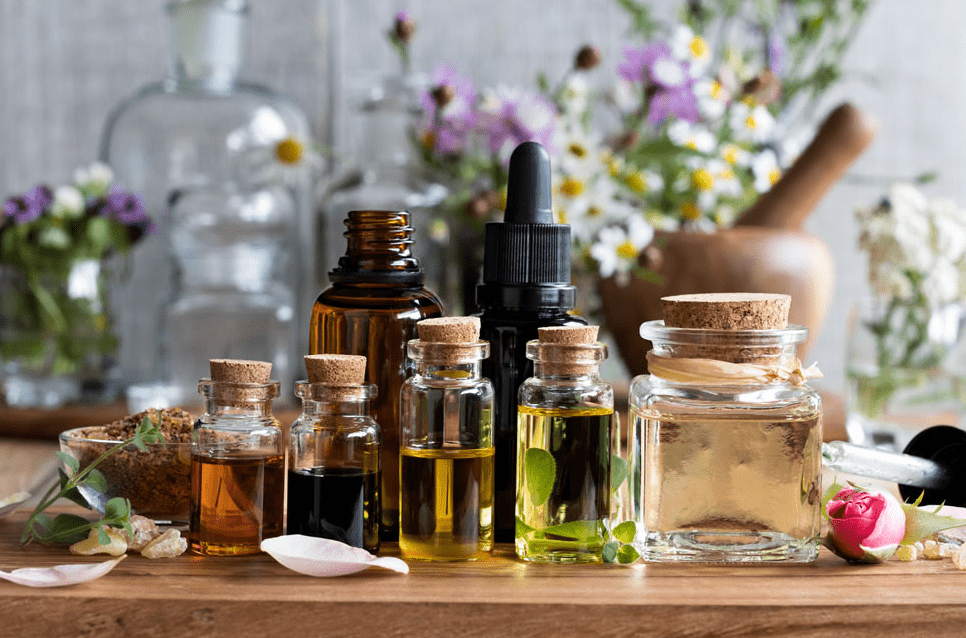 1:02:24.2 Dr. Eric Zielinski: That is key, because if our cravings are going to drive us to do something unhealthy, then we want to satisfy them. So one thing, using essential oils like cinnamon bark, black pepper, and peppermint can actually help. There's research to suggest why. Like black pepper, it's actually been shown to help reverse the addiction cascade in people that are quitting smoking, so the withdrawal. I get it, I tried to quit smoking multiple times falling flat on my face. And so, that drive, that addiction like I need that hit, I need that high – black pepper can soothe and ease and lessen those withdrawal symptoms. Addiction is addiction and that's something that you learn. Just like basics are basics. So whether it's addiction to sex or drugs or food or sugar or alcohol – it's the same cascade that happens in the brain. So, black pepper can help with that.
Cinnamon bark is fantastic for balancing blood sugar and that is probably the number 1 cause that is most easily remedied through exercise and diet is rampant blood sugar. We're just overdosing on sugar. Like you mentioned before, you just stop eating sugar A.K.A. the ketogenic diet, you're just gonna lose weight. We find that typically 15 to 20 pounds are really easy to lose in the first month just by cutting out sugar alone. And so, when are diets are filled with sugar and processed forms of sugar like, processed wheat flour and things that are metabolized like sugar – essentially has caused insulin receptors not respond well to the insulin that's out in the bloodstream and basically, the body doesn't know what to do. So you're consuming sugar all day long and the body's like, "Ok. Obviously you're a diabetic." But most people don't get that using certain things can help insulin sensitivity – can reverse the problem, and that's what cinnamon bark does. So cinnamon bark can actually help your body not only produce more insulin but help your insulin receptors and increase sensitivity. So, that can help with the sugar cravings, because if insulin can do its job, you're not gonna crave sugar anymore, because your body doesn't crave it anymore, because your body got it.
Peppermint is one that is very good for satiety and natural energy booster. It helps you feel full and it's also good for athletic performance, which kind of all place into each other. You really want to incorporate this lifestyle of activity, a lifestyle of healthy behaviors, and that's why when it comes to cravings too, we want to make people feel better. I don't know about you, but I've been a comfort eater in the past and I know what it's like being down in the dumps and battling with clinical depression and I find that food because food gives you that immediate predictable high, especially if it's sugar. Like, boom I get a little sugar high. If you're not depressed, if you're happy, the bible talks about joy is medicine – happy heart does better than medicine. It's something to be said like diffusing and using topically citrus essential oils which are proven antidepressants. Proven to help with anxiety and panic attacks – that could help you too. It's a roundabout way, you don't think about it but you feel better. You're not gonna be tempted to eat that second pint of Ben & Jerry's and maybe even that first pint.
And what we wanna do is help people feel better about themselves and there is an aspect where we talk a lot about in the book is emotional detoxification, like falling in love with yourself again, doing what you know is right. And essential oils if used well and properly can help you get in that meditative state, can again help naturally produced serotonin and dopamine, can help deal with some of the issues of life in a way that maybe, you can't do it alone.
1:06:13.8 Ashley James: Are there essential oils that help the liver. I know that when it comes to weight loss the liver has to metabolize that fat.
1:06:30.5 Dr. Eric Zielinski: Not directly. So, we don't have any research to suggest that essential oils can help liver function, but we do know that abuse of essential oils can actually cause liver and kidney toxicity, because they still are chemicals. That's something to realize. As natural as they are, you're not gonna walk into a lavender field and see a pool of lavender, these flowers and blossoms need to be distilled and takes about roughly 30 to 35 pounds of lavender flowers to get one itty bitty bottle of lavender. So for sure, don't take 15 drops in your mouth and call it a day. That's the danger of a lot of misguided folks in using essential oils – it's to overdo it. Like a little goes a long way.
When it comes to liver function going back to fatty liver, using the essential oils we've already talked about and especially the citrus oils – we'll go back to lime and grapefruit helping the body produce what's known as lipolysis, the burning down of fat – triggers fat burning and fat breakdown. That will actually help aiding the body in losing weight. So again, it's a roundabout way, but if you wanna support your liver function, you just got to lose weight. I mean you really need to lose weight to support your liver function, but do it gradually. And you know what's something too, it's as important, I just want to add and I don't want to name a magazine but the tabloids, and you all know what it is. The ones at the counter right when you're about to check out the grocery store, you see that woman 60 pounds – that's dangerous. I've known a man, he went to the hospital, he almost had his gallbladder removed because he was fasting doing a flush and he was essentially starving himself and he lost 50 pounds in 3, 4 weeks and he put such a strain on his gallbladder that he almost had it get removed. He almost blocked his ducts – gallstones. To the point where it was a bad deal, his body couldn't process the amount of fat. it couldn't metabolize the amount of fat that was being processed through his system.
You want slow, gradual, consistent, sustainable weight loss, and you know 15, 20 pounds is really sustainable for almost anyone – they could lose that. You can get up a little bit, but I get concerned. I don't want people lose 40 pounds in a month, that's way too much too quick. You want to get that over the course of months and that's why our program, we have the 60-day challenge we call it. The first 30 days is really designed to help reset metabolism, balance hormones and also reset and retrain your taste buds. So, now when you consume food you're not like loading up with sugar, you know you're not putting sugar on your Cheerios or some people not putting Cheerios on your sugar. You're not like just automatically reaching for the salt shaker at dinner before tasting food. You're gonna taste it first then. So, it takes time. It takes about a month and women know this, obviously you're on a monthly cycle. Men too, we're on a monthly cycle. Our skin regenerates itself every month, our hormones balance, so give us month just to kind of reset things.
Then another month to kind of really establish lifestyle behaviors because research has shown it takes up to 66 days on average, this is so interesting – 66 days on average to develop a habit. Now, that takes into account everyone like me, I can develop a habit in two hours, I'm really extreme. My wife probably takes two, three years to develop a habit because she's not the extremist as I am. But on average, so do you want to change your life forever to establish habits where you're not tempted versus no? I've not had a McDonalds burger in 16 years, I haven't had a Coke in 16 years, I haven't had a cigarette in 16 years. It's been 16 years since my "health transformation." I have options for everything that I want. So, if I want a pumpkin pie, we know how to do it the right way, if I want a soda, I make my own with a little bit of essential oils and stevia or I like Virgil's which is sweetened from stevia and that's our quick one that you can get at the store. I love their root beer by the way.
We have solutions to the things, and so you come up with these systems that guarantee your success and that's something that all of you can do. If you're listening and if you're on the ketogenic diet, because we're picking on keto today. If you're willing to starve yourself of carbohydrates and go through that extreme planning and expense and all those things to just load up on fats and stay away from all those carbs, that's a lot of effort. Just give me part of that effort, just a portion of that to start thinking about a more holistic kind of approach. An approach that satisfies your palate, an approach that gives your body time to adapt and to respond and to truly heal, and that really is the one thing I love about what you do. It's all about healing from the inside out; emotional, spiritual, mental, and of course physical.
1:11:41.4 Ashley James: Yes. Absolutely. We have to look at every aspect of our life and lifestyle in order to heal because something like emotional stress can cause physical inflammation at the cellular level. Speaking of inflammation, what do you teach in your book for decreasing inflammation?
1:12:03.3: Dr. Eric Zielinski: There's a lot of essential oils that can help soothe inflammation. We have a couple recipes that you can in the book, and I 'll share a couple with you.
For one, if you want to ingest essential oils, that's very safe. Make sure that the oils are 100% pure. Not adulterated, no fillers, no additives. You got to do a little research, make sure the company is transparent with their sourcing, transparent with their – I call it the blood panel, the GC-MS; Gas chromatography–mass spectrometry – basically it just tells you what's in the oil and it should have "executive. summary," like you get from a blood panel like, "Hey, your numbers are within normal limits or they're without. So you want to look at the report, you really do. You wanna do a little bit of research especially if you're gonna use essential oils to treat a disease like most people do right now using oils. So if you're gonna ingest them, they have to be pure.
A good recipe that we found that really helps people is getting a size 00 which typically most people can swallow that, a 00 vegan gel cap. You can get gel caps on Amazon really cheap, and you get one drop of copaiba, one drop of orange, and one drop of peppermint. It could be a sweet, bitter orange, wild orange, I don't care orange in a nutshell is very similar depending on the species. So you can just get orange oil, one drop copaiba, one drop peppermint. You put them in the capsule and you fill the capsule up with a good vegetable oil like coconut oil, or grapeseed oil, or olive oil type of thing, not Canola. And you take that as a pill, you could take that up to twice a day and then just kind of monitor your results for about two weeks. And that's what we do, take it twice daily for two weeks and see how you respond. And you might find that certain symptoms just kind of go away, like bloating and we've already mentioned a bunch of them; nausea, bloating, libido, energy, and brain fog.
There are other techniques while you're doing that, you can apply a roll-on. Same oils, or if you want to use different ones, we have found that ginger, lemon, spearmint, peppermint comes up a lot because it's traditional soothing oil – anti inflammatory. But a roll-on recipe you could use, get a 10ml glass roller bottle, 4 drops of ginger, 2 drops of lemon, 2 drops of peppermint, and 2 drops of spearmint. And you could try different ones out and that's one thing we try and incorporate and educate people, "Hey, if you don't have spearmint just use a couple extra drops of peppermint." It's not gonna make too much of a difference. We're just trying to get people a variety especially those people who have a robust medicine cabinet.
A nice inhaler or diffuser recipe is equal mixtures of clove, eucalyptus, and orange. Eucalyptus is rich in a chemical known as 1,8-cineole which is exceptionally anti inflammatory. And so, that is something you want to incorporate. It can be eucalyptus radiata or eucalyptus globulus. I personally have no preference, they both have a similar effect on inflammation. So again, whatever your favorite company uses or sells, you're good to go.
Same thing with clove oil. Typically there aren't many different varieties of clove oil, it's just clove oil. But clove oil is extremely rich in antioxidants and can soothe inflammation, there's so many more. Once you kind of get into the world of essential oils, you find that all of them have this somewhat minor to significant inflammatory response to it and that's why you apply them topically, inhale them, and if you really want an impact you ingest them.
1:15:52.7 Ashley James: Could you do damage to the liver just by inhaling too much essential oils or by applying too many topically or is it only when you ingest them?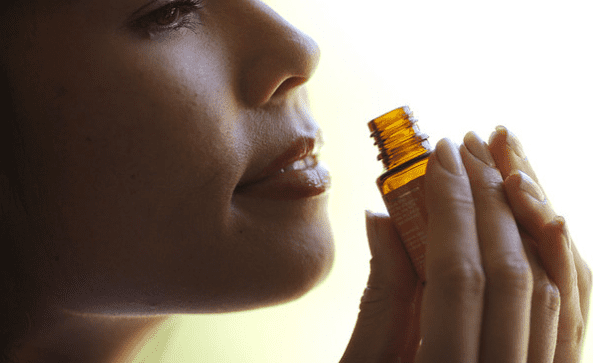 1:16:03.4 Dr. Eric Zielinski: Yeah, typically ingestion. You have to apply an extreme amount on your skin because the skin even though we all hear that the skin is the proverbial sponge, the largest organ on your body – the researches suggest that only 50 to 60% that are applied on the skin penetrate the bloodstream. So, the skin does have a direct barrier fact, there's only so much that will get into the bloodstream. So, skin is very safe. And inhalation, I have not seen any research that really substantiates that inhaling essential oils can cause any organ toxicity. Of course overdosing is one thing, like a nebulizer is a potentially dangerous apparatus. I've got myself near fainting; vertigo – dizzy with using a nebulizer incorrectly, a nebulizer that is straight essential oil, not mixed or not part of a water diffuser. So, when you have this ultrasonic water diffuser that most people think of as diffusers, there's a vibrating disc at the bottom of a water tank that vibrates at such a high speed. It breaks up the water compounds and the essential compounds and then emit steam, so there's no heating, it's just super high vibration that breaks things up and emits mist.
There is a similar apparatus out there called the nebulizer, but there's no water. So, you're putting 40, 50 drops of essential oil, pure true oil, and then there's a vibrating mechanism in there that emits pure essential oil that is super concentrated – you do not want to use that for more than 10 to 15 minutes at a time and of course in a well ventilated room. So, if someone is being on whys and if they're just using oils in a way where they can cause an overdose response, yes that's possible, but that's rare, but the caution is there though. Because you know, that's what you're taught, you're not gonna follow instructions, you're not gonna know what to do. That's why a lot of these companies sell a nebulizer straight all diffuser that has automatic shut off at 5, 10 minutes. But most people like me just put it back on because we like the smell, well no – what are you doing to your body? [Laughter] There's a reason it shuts off automatically 5 or 10 minutes.
So please, please, you waste so much on oils when you're using a nebulizer if you're not doing it for true disease management. Like if you want to stop a panic attack, nebulizer is the way to go, but most people should not be messing with that. 99% of us should be using these water diffusers because they're the safest sustainable way. And we also got to think about a lot of waste, you could easily go through a bottle of oil in a week and that's 35 pounds of lavender gone. It's a lot of lavender. That's as much as my wife and I can grow in a year. Like we just consumed that in a week because we misuse the oil. So I want that put that healthy caution to everyone because I want kids and my grandkids to be able to use essential oils and we just don't wanna consumerize them to death.
1:19:16.7 Ashley James: Are there essential oils that should not ingested? Like I've always heard don't ingest tea tree oil. Are there ones that absolutely you should not swallow?
1:19:28.3 Dr. Eric Zielinski: Ultimately it's dosing. It's not an easy answer because wintergreen is one that all aromatherapists recommend. Wintergreen can cause toxicity if ingested but what do you think flavors your root beer? I mean that's the concern that I have with throwing the baby out of the bath water – it's dosing. And so, if you're using a culinary dose, if you want to make homemade root beer and you have a batch of a gallon and you put a drop of wintergreen – and again, what do you think flavors your Coca Cola, your food products? And so, by enlarge, if you're using essential oils for culinary purposes and if you're following the recipe like in my book – go add it. But if you're using oils for medicinal purposes, you need to take a little more consideration because there are known drug interactions. And again wintergreen, yeah I'm not gonna ingest in a medicinal dose. So, that's the confusion.
There are contraindications for a medicinal dose versus a culinary dose, like huge, because we're talking parts per billion. Like one drop in a gallon, that's parts per billion, because there's how many billions of drops are in a gallon? So, that's something to think about. So yeah, there are lists; tea tree – personally I've ingested tea tree in a capsule or some way that's safe. Oregano, tea tree, cloves oils that could be caustic, but none are "toxic" in the sense that a drop of oil and the capsule and the capsule is gonna cause any sort of damage. There's no research, trust me, at all to prove that or to suggest that. But in my aromatherapy text and I'm looking at the guidelines and our "work manual" type of text, there are max oil dosages for all oils and there are really few like bitter almond. Who's gonna buy that, wormwood, rue? Who has rue? And so, there are certain oils that are definitely contraindicated to consume, but no one's buying them. The oils that you're getting, your lemons, your lavenders, your eucalyptuses and stuff, people consume them on a regular basis all the time.
But we want to put a healthy caution out there. So this is where I get a little criticism from the aromatherapy community because I try to get people licensed in a sense, empowerment to do this, but we always have to have that caution.
1:21:54.6 Ashley James: Right, absolutely. Do we have to do the capsule or could we just put it in a glass of water or stick it on our tongue? Why the capsule just the taste or is there is a medicinal reason?
1:22:08.5 Dr. Eric Zielinski: Really to protect the mucous membranes in your throat and in your esophagus. They're super concentrated. I mean they're very much concentrated to the point where they're caustic, they could burn. And I would argue and research has suggested that diluting actually helps the body absorb better, for one. That's why you just don't wanna apply undiluted oils on your skin, it's hard for the body completely metabolize and absorb that because again, they're just pure chemicals. That's what essential oils are. They're pure plant based chemicals. So when you dilute them with a carrier oil, it actually helps the body absorb and metabolize them better. So that's one thing, but also protection. I mean nothing will burn your mouth like from a drop of oregano, and water doesn't dilute them – water and oil don't mix. So, you could put a drop of oil on your water and mix it up, but the oil suspends on top. You either need to get an emulsifier or something or if you really wanna drink them like me, I love my matcha green tea in the morning – that's my thing that help me quit the coffee habit, it gives me a nice little energy boost and I love the benefits I get from them. I'll put a drop of cinnamon bark and a drop of peppermint in that, but because I have a fatty oil or a fatty substance like coconut milk in it, it helps dilute that.
So, always ingest essential oils with some sort of fatty carrier and/or the safest way, if you're doing it for medicinal purposes is through a capsule. You could also just put a teaspoon of olive oil or coconut oil in a bowl and mix it with a drop of oil and eat it like that, but you know there is that taste aspect to it, but that's much more safe. It's infinitely more safe if you'd just put a drop.
Sublingual use, I don't know. That's a tough one. I see more harm than good. There's no research to suggest that sublingual – putting a drop under your tongue is gonna help your body assimilating and absorbing it any better than using a gel capsule or another way.
1:24:17.2 Ashley James: Essential oils are antimicrobials. So, what about the good bacteria in the gut, do they harm the good bacteria while killing the bad?
1:24:28.4 Dr. Eric Zielinski: That's a fantastic question, because we've seen through the studies that essential oils have what's known as cell selectivity. Because again they're from nature, they're of the earth, and I don't want to use the word innate because they're not alive, they're not intelligent. But there is this somewhat innate intelligence we seen in these inanimate objects that they know how to interact with the body. The body knows how to interact with that. I mean we're all of the earth if you look at it, and so whether it's cancer, whether it's healthy cells, cancer cells, good bacteria, bad bacteria – you see that essential oils actually target pathogens and they leave the healthy alone. So, there's no research at all to suggest that oregano oil will the probiotics or the good bacteria in your gut, but we do know that it will definitely kill the back bacteria. Same thing with our skin and that's the key about why using essential oils topically is infinitely more better than like, hand sanitizer or antibacterial products. It's because it allows and fosters good healthy bacterial growth versus just annihilating everything.
So, they're not like antibiotics because antibiotics are very much, I don't know what to say, I hate to use the use the word intelligent, but they're so synthetic that the body can't react to it. It's like this nuclear bomb approach, but that's the wonderful thing about nature, that's the wonderful thing about God's design. It blows my mind, I can't explain it more than just what I just did. But again, the technical term in the research is cell selectivity. So, that's pretty cool, especially when you're trying to cure cancer cells and you see that certain essential oil chemicals can do that, but they're not killing the healthy cells. I was like, "Wow. Interesting."
1:26:07.4 Ashley James: What about those who know that they have candida or they know they have small intestinal bacterial overgrowth, yeast problems, that kind of thing. What kind of essential oils should they ingest to help the body to fight those infections?
1:26:33.8 Dr. Eric Zielinski: Well, if that's your issue, get my first book "The Healing Power of Essential Oils" because I have a whole chapter on candida. The issue with candida primarily is diet related to a large extent. And so, if you tightened up your diet and then if you're really focusing on good, balanced, healthy carbs, not being afraid of sugar, but if you're someone who has candida you really should not be consuming honey, maple syrup, even the natural sugars; agave or the coconut sugar – you really wanna limit that stuff. But using essential oils like lavender, caraway, clove is exceptionally potent against candida. I have candida roll-ons and capsules. I wrote the recipes in my first book, that stuff is there. You'll find that one issue about candida that really blew my mind when I was writing my first book, was the use of antibiotics and how that has been linked to candida overgrowth. Because especially women that have UTIs which is somewhat common in women – you get a UTI, you get on an antibiotic and that ultimately produces candida vaginal infection. And then you get an antifungal which then leads into a UTI and then it leads into resistance, It's like this vicious cycle where women often times from UTI, vaginal infection, to candida overgrowth. To stop the onslaught first is to try to find the solution to stop overdosing and taking antibiotics as much as possible and that in it of itself can help regulate and bring healing.
One thing about essential oils is we have no research to suggest that the thyme, oregano, and the clove that are extremely antifungal that fungi would become resistant to them. And that's an issue with candida, it is antifungal resistant fungus. That's scary because we're creating superbugs, bacteria that are resistant to antibiotics, fungus that are resistant to these solutions. Again, essential oils can really help a lot.
We have like gentele tampon, tea tree tampon. That's the other thing. Tea tree is another good one that's a traditional one. But you know, when you think of candida, we oftentimes think of vaginal infection which is a known issue, but men deal with them too and we are finding that people that are doing systemic candida overgrowth, it's definitely approachable and you could beat this thing.
1:29:16.9 Ashley James: And so, you're saying get the first book because you talked about fight it. Do you talk about oils to ingest in your first book for candida?
1:29:29.8 Dr. Eric Zielinski: Yeah.
1:29:32.0 Ashley James: We'll make sure the link to your first book is also in the show notes as well.
What about parasites? You know, getting on the idea of using essential oils which are herbs, they're just concentrated extracts from plants. So this is botanical medicine. Are there essential oils we can consume to help kill parasites?
1:29:55.9 Dr. Z Dr. Eric Zielinski: Yeah. You know, the thing about parasites is there's not much research and we see the herb, actually we see a lot of wormwood which we don't wanna be using wormwood essential oil internally. That is a known toxic oil, it's just too concentrated versus the herbal or the dried form. Clove is one that comes up a lot, but other than that, I haven't looked too deep into it because what I see essentially, I don't know, I see a lot of the supplement solutions out there are very much whole form base and people aren't messing with essential oils at that level. And we have some anecdotal evidence out there which might be good, but the only thing I could really come up with is clove. That is like the consistent one overall. But yeah, there's nothing and that's a shame because I'm sure there are solutions out there, it's just we don't have the research and that's where the funding is desperately needed and the Natural Health Community start funding this stuff, but our pockets are quite shallow compared to big pharma so, we're getting by.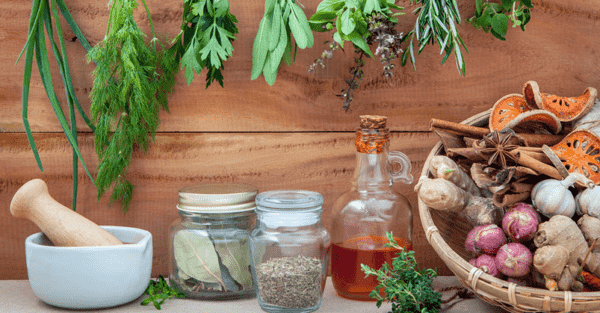 1:31:08.7 Ashley James: So I've got a little quiz for you. Say, I'm gonna take you and fly you to some island where there's no stores and you are gonna help that population there and you can only bring three oils, and these people are suffering from the common, everyday illnesses that we're suffering from. Apparently they're eating McDonalds, but there's no shop, you can't buy any more oils. You could only bring three. What three oils do you bring to help this people?
1:31:46.2 Dr. Eric Zielinski: You know, I'll choose three out of the four that I focus on the book. I'll choose lime, cinnamon bark, and peppermint and between those three, whether we're fighting a pathogen, boosting mood, whether we're trying to lose weight, it balance blood sugar – you could do a lot of things with those and they mix well together surprisingly enough. And so, lime which is one of my favorites – very tasty. By the way, if you've never had guacamole without a drop of lime and a drop of cilantro, you haven't lived. It's yum and so we try to enjoy that as well. Cinnamon bark and peppermint for sure.
1:32:23.3 Ashley James: I love it. Tell us a bit about cooking with essential oils versus putting them in a capsule and consuming them. They're obviously being more diluted, because if you're putting one drop of lime, one drop of cilantro, and whole bowl of guacamole and then sharing it with other people, so you're not consuming an entire drop like you would if you used the capsule. But you're still getting some medicinal benefits and then the idea also, the question is – because you're mixing it with food, do essential oils interact with foods to create a synergistic effect. So, is there a benefit to cooking with them?
1:33:10.0 Dr. Eric Zielinski: Yeah. You know, you get that minor culinary dose and that's something that we're trying to incorporate with people is you don't have to take a garlic supplement to get the benefits of garlic, just add a clove of garlic to your food and have a nice medicinal dose, like constant dose throughout your day with your different food items. And so, that's something that we're really trying to encourage people to do. There are virtually no contraindications when you're doing that, especially because the therapeutic effect is minor. So that is the key though, it's minor negligible therapeutic effect. Again, we're not like balancing blood sugar by putting a drop of cinnamon in huge pumpkin pie. So you put things in a perspective like that. So, it's very safe, it's a great way for people to ease in and feel comfortable with ingesting oils, but also it enhances the flavor. It really makes food just taste better in a lot of different ways.
So, that is the main difference. Follow the recipes in the book when it comes to the capsules, like there are 2, 3, 4, sometimes 5, 6 drops at the most – drops in a capsule. Like that's getting up to max oral dose limits. So, you want to be careful if you're doing that; you are under the guidance of a healthcare professional if you're on drugs because there known drug interactions, and that's something they have to consider. But going back to the culinary use, unless they are on a heart disease medication and they've been told by their doctor not to eat grapefruit, most people don't have nutritional contraindications for their pharmaceuticals. And so, that's another way that we can get people to use essential oils.
I really like the culinary low dose aspect of using essential oils. It's the same thing that you get when you're diffusing. Diffusing essential oils and inhaling those microparticles in the air isn't gonna instantly shift your whole physiology. It's very minor, very subtle, but that's good though for people. You don't want those dramatic changes like taking an NSAID and your body's physiology changes within minutes and it's like, "Woah. What did I do?" We're trying to make things more gradual and this is sustainable long term health and healing. This isn't like "Hey. I wanna get fixed."
1:35:29.2 Ashley James: Right.
1:35:31.0 Dr. Eric Zielinski: Because a concept that we gotta remember you all, especially for people that are overweight, is it took you awhile to get into this mess, I'll testify. When I gained my 10, 15 pounds when I got into my "fat pants" it didn't happen overnight. It was months up to a year worth of neglecting my body, not exercising, eating foods I shouldn't be, and chronically stressed – it just didn't happen. You can't gain 10 pounds in a day or two or a week or sometimes a month – it takes time. And so, it will take time to reverse and sometimes it might take longer to reverse depending on how long you've been in that state. It took you five months to get into the mess, you've been in this mess for 10 years, you know, you gotta give yourself a year. But, you got to think about that – a year, for the rest of your life especially for people that really need to lose some serious weight. They want to get off their drugs. They want to really get control of their life again, that's when things change.
1:36:31.8 Ashley James: I love it. There's definitely a link between inflammation and allergies and the histamine response. And you've already talked about how to help the body to lower inflammation, but is there anything specifically about helping people cope with allergies or lower histamine that you can provide.
1:36:52.6 Dr. Eric Zielinski: No. That is one thing that when it comes to histamine, I have not focused a lot on the histamine triggers when it comes to food. Allergies, there's a lot you could do with essential oils as a whole. Lemon, lavender, and peppermint is the typical allergy blend. Very detoxifying, helps open up the airways, very cleansing and soothing, calming – that's what the lavender does. So we've recommended that to thousands of people and you can ingest that in a gel capsule, you can topically apply that over your chest and the back of your neck, you can inhale that through your diffuser. But lemon, lavender, peppermint – really good for allergies and seasonal allergies especially.
But one thing about allergies though I want to caution you all is, allergies sort of become normal. Allergies are not normal. This is really important – you should not have seasonal allergies for more than two years at the most. If your body's working, your immune system has an adaptive response. Unless something dramatically changes, like you completely changed the landscaping of your home and you have completely different flowers and plants and shrubs, or something and now you have different pollen to adapt to, your body should be adapting to its environment relatively quickly. And so, for people that deal with chronic, year after year seasonal allergies – that is a huge trigger and that's a red flag. I would say that is an early stage autoimmune condition because your body is just in such override. You're immune system is so much on edge that it cannot even handle the slightest of toxin. It's basically saying you're immune system isn't properly adapting to its environment. It's not functioning properly. I'll testify. I've been there.
Mold toxicity is the number one cause of seasonal allergies. And when I was dealing with mold toxicity – black mold in my home, I never suffered through seasonal allergies like that in my life; but now that we have a home that's pure, clean – we just went through the allergy season. Yeah a little bit or runny nose and sneezing because there's like a ton of pollen in here, well yeah. About the same thing with sneezing there's a dog nearby with a lot of dander, that's normal. But these people suffering through days and weeks, that's not good. So, I want to put that out there – it's a sign, it's a chronic inflammatory that is a pre-autoimmune condition that can be solved.
1:39:22.3 Ashley James: Exactly. Absolutely. I've had clients who when we've cleaned up their diet and they were on years and years of Claritin or something like that. But cleaning up the diet, getting rid of gluten for a lot of people getting rid of grains, or the gluten grains – helping heal the gut that they no longer have those allergies or seasonal allergies. And it is the subtle symptoms of the body. If we have chronic symptoms that we need to run to over the counter meds for, we need to stop and take a deep dive out and look at what's going on because if we treat symptoms, even with natural stuff – if you're just treating symptoms all the time, then there's damage being done deeper. So we have to get to the root and we've got to clean up the diet, we wanna use essential oils to support us, we wanna use supplements to support us, we have to have a diet that's healing and then create a lifestyle that is healing. And so, we're gonna do it one step at a time, right? We're just gonna take one step at a time and if we get overwhelmed, we're gonna get inhale some lavender and lime and peppermint and we're just gonna take one baby step at a time, but we're gonna get there..
It was 10,11 years ago that I was really really sick. Coming up 11 years ago when my husband and I decided to eat organic and then shop [inaudible 1:40:53.9] store and then one thing led to another. One baby step after another. So, it does take time, but you can do things like cut out the sugar and do 30 days with no processed sugar and just see what happens and then use essential oils to help you overcome those sugar cravings and help you stay focused and help you love yourself and increase the love in your body and for your body while you're going through that change and then try another challenge and try going dairy-free for a month or trying going meat-free for a month, then try adding two cups of vegetables at each meal. And these are fun challenges and then you get to see after 30 days, do i feel better, the same, or worse? You'll know what's going on. Give it a good amount of time to see how you feel and then one step at a time you're gonna get there.
Dr. Z you have a whole bunch of resources for us and we've made an easy link for everyone, it's: www.learntruehealth.com/oilsdiet
Listeners can go to www.learntruehealth.com/oilsdiet
And you've provided us with a whole bunch of really cool trainings. Can you let us know what that is?
1:42:16.2 Dr. Eric Zielinski: You mentioned the word challenge a lot. One thing that we offer is we call our 60-day challenge, It's free group coaching program that walks you through those 60, you can just us two months – even though the research suggest it takes 66 days to develop a habit. We'll walk you through our initial 30-day we call a little fast track and we'll walk you through the next 30 days which will hopefully set you up forever. We have nearly 2,000 people on this group right now and it's open enrollment. So whether you're listening early, whenever this is gonna air in 2019 or 2020 and beyond, this group is gonna be available. We have mentors and people that have gone through the program. So that's what I want to encourage you all, you're not gonna do this alone and that's the number one thing. Again, the recipes are good, essential oils are fun, people love feeling better, but it's the camaraderie.
One lady just really touched my heart. This is on the Facebook group. One person just wrote, "You know, I've never had a lot of friends in my life and this group, if I didn't get anything else from just meeting and being able to chat with and talk to some people and have "online friends" that's been worth this more than anything." That's someone of an extreme case, but you know, maybe you do have a lot of friends and family that love you, but maybe they don't live the way you wanna live, and maybe they couldn't truly support your lifestyle, maybe it's hard for you to go out at the church, socials, or family functions because of all the tempting things and bad stuff that people are eating and doing.
Imagine being a part of a group of people that will help you just share how they're over coming and posting recipes like, "Hey. I just made this." Or "I just did this with my family." That's important and that's why we changed the name of our website to Natural Living Family because it's kinda been what we've done and we've been blessed to start and develop a natural living family. So, that is of itself invaluable. And then mama Z, my wife has created hours of videos on how to perform, literally do, demonstrate all of the exercises because we have an exercise program too, a home exercise program, regardless of your athletic level or your fitness level, or you weight – she'll help you do it. And so she walk you through our fun little shopping tour, we'll go to a natural health food store and we spent about and hour and a half with our natural living family answering questions and walk through every isle and then mama Z walks you through how to make some of our favorite recipes from the book. So, you get all that stuff plus ebooks. It's a really really cool package because you can get the book on Amazon for $17 then what? And we don't want this to be just another book that you get on the shelf and just ends up collecting dust on our bookshelf. That would be a travesty to me. We have seen of course the 45 pounds and 45 inches loss story, that's like normal if you need to lose that weight. But we've also seen people gained weight that need to gain weight and people get off medications. That one lady, she lost a little bit of weight, but the most important thing for her was to get off of her anxiety medications. Wow, like really? And other people getting off their thyroid medications, so many fun stories. If you're willing to do the soul searching and if you're willing to put in the effort, and a lot of the time is spent on your needs, a lot of the time is spent meditating, alone – really reflecting on you and who you are.
You know, if you wanna fall in love with yourself again, if you wanna enjoy your life again and if you wanna be a light to the world, that's our invitation. You're the person that we want in our world because we could help you with that. If you just want a quick fix, you just want to lose 20, 30 pounds in a week, that can't help you because that's not safe. That's not healthy and we wanna get you out of that mentality because we don't do cheat days, it doesn't even exist. And we're gonna walk you through how to completely eradicate temptation, so you're never tempted again. That will blow our mind.
1:46:40.2 Ashley James: I love it. So they go to www.learntruehealth.com/oilsdiet and when they get to join the group, they have access to videos as well. Can you tell us a bit about the videos that they have access to in addition to the group which is the biggest thing of course.
1:46:59.9 Dr. Eric Zielinski: Yeah. My wife Sabrina makes six of her favorite recipes. Everything from a treat to our lemon buns, tea bread, crockpot lasagna for people that are at that stage of the diet program to simulate other kinds of tasties. But you know the key is just to show you how to do the exercises that we talk about. Because a lot of people go how do I really do this? So, it's a full exercise demo class and also that shopping tour I mentioned where my wife and I are with a group of 10, 15 local natural living family members at a local health food store and we just took over the store, and we just talk, they ask questions and we answer them, we went through every isle and just kinda help them navigate what to look for and what not to look for, and not lose your wallet over being a healthy eater because being healthy does not have to be more expensive and we explain how.
1:47:56.2 Ashley James: I love it. That's awesome. There's so many wonderful things that your are providing and I've really enjoyed all the training that you provide. Our first interview episode 302 you gave some great info and I love the recipe that you gave in that episode for making your own hand sanitizer. That really stuck with me. Listeners you got to go back and also check out episode 302 after this to hear Dr. Z's great tips and we dive more into what are essential oils and how to use them. So we talked more about that in 302.
I love this idea of really incorporating them throughout the diet. Making sure the diet is rich in those nutrients. Is there anything left unsaid, is there anything that we haven't covered that you really wanted to make sure we covered today?
1:48:50.5 Dr. Eric Zielinski: You know, just this concept that diets not work, but transformation does. A diet by definition is a collection of foods that you eat. I mean my diet is different than your diet which different than your son's or daughter's and my son's and daughter's diet. So diets are relative. And so, the essential oils diet is really a transformation program to help you look and transform from the inside out. From personal experience and from actually helping thousands of people, we've been very blessed to say that helping thousands of people go through their metamorphosis, it's like a caterpillar becoming a butterfly. Just be patient with yourself and fall in love with yourself and know that you're worth it. Don't look back, don't beat yourself up. Look over and think what do I need to do? What can I do? And like you mentioned, Ashley, focus on the low hanging foot and baby steps and build off of that and never forget those things to be grateful for because those are the things that are really gonna help you when things get tough, and things will get tough. Life happens. But you know, we have what it takes to overcome that.
And so, that's my encouragement and my challenge to everybody is to do your best and never look back and realize that you can enjoy a truly healthy abundant life.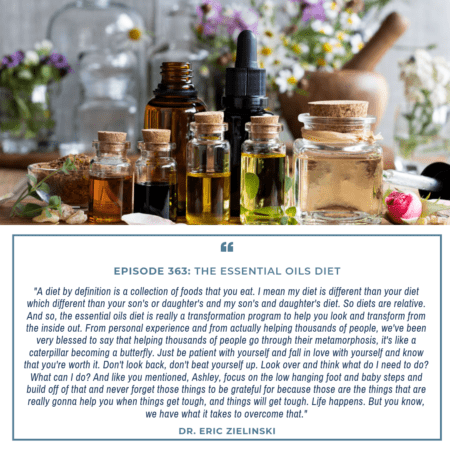 1:50:19.1 Ashley James: Wonderful. Beautiful. Beautifully said. Thank you so much, Dr. Z for coming today and sharing. This time has just flown by and I am really looking forward to cooking with some essential oils. You've given me some great ideas and I can't wait to dive in to your book and go further into these recipes integrating essential oils even more into my life.
It's been such a pleasure having you here and I can't wait to have you back on the show. So, thank you.
1:50:47.0 Dr. Eric Zielinski: Well, thank you for having me and bless everyone listening. Talk soon.
—
Outro: Hello, true health seeker. Have you ever thought about becoming a health coach? Do you love learning about nutrition and how we can shift our lifestyle and our diet so that we can gain optimal health and happiness and longevity? Do you love helping your friends and family to solve their health problems and to figure out what they can do to eat healthier? Are you interested in becoming someone who can grow their own business, support people in their success? Do you love helping people?
You might be the perfect candidate to become a health coach. I highly recommend checking out The Institute for Integrative Nutrition.
I just spent the last year in their health coaching certification program and it really blew me away. It was so amazing. I learned over a hundred dietary theories. I learned all about nutrition, but from a standpoint of how we can help people to shift their lives and shift their lifestyle to gain true holistic health, I definitely recommend you check them out.
You can Google, Institute for Integrative Nutrition or IIN and give them a call or you can go to www.learntruehealth.com/coach and you can receive a free module of their training to check it out and see if it's something that you'd be interested in.
Be sure to mention my name Ashley James and the Learn True Health Podcast because I made a deal with them that they will give you the best price possible.
I highly recommend checking it out. It really changed my life to be in their program and I'm such a big advocate that I wanted to spread this information. We need more health coaches. In fact, health coaching is the largest growing career right now in the health field. So many health coaches are. getting in and helping people because you can work in chiropractic office, doctors offices.you can work in hospitals, you can work online through Skype and help people around the world. you can become an author. You can go into the school system and help your local schools shift their programs to help children be healthier. you can go into senior centers and help them to shift their diet and lifestyle to best support them in their success and their health goals.
There's so many different available options for you when you become a certified health coach.
So check out IIN. Check out the Institute for Integrative Nutrition. Mention my name, get the best deal. Give them a call and they;ll give you lots of free information and help you to see if this is the right move for you.
Classes are starting soon. The next round of classes are starting at the end of the month. So you're gonna wanna call them and check it out.
And if you know anyone in your life who would be an amazing coach, please tell them about it. Being a health coach is so rewarding and you get to help so many people.
—
Are you looking to get the best supplements at the lowest price?
For high quality supplements and to talk to someone about what supplements are best for you, go to www.takeyoursupplements.com and one of our fantastic true health coaches will help you pick out the right supplements for you that are the highest quality and the best price.
That's www.takeyoursupplements.com
Be sure to ask about free shipping and our awesome referral program.
Get Connected With Dr. Eric Zielinski!
Facebook – The Essential Oils Revolution
Books by Dr. Eric Zielinski
Using God's Medicine For The Abundant Life
Heal Your Gut With Essential Oils
---