How To Naturally Avoid The Flu
It's flu season again, and lots of people are getting sick with the unpredictable change of weather. But don't scramble for the pharmaceutical shelves just yet. Because there's a natural way of addressing the flu and avoid getting a flu shot. And my returning guest, Cilla Whatcott is the best person to teach us how to recover from the flu naturally.
2012 Flu Vaccine Study
First of all, Cilla Whatcott reveals that getting a flu shot does not have excellent odds. She cites a 2012 study by Cowling and Fang, who learned that when you get the flu shot, it produces antibodies for that particular strain of the flu. But on the other hand, it compromises your innate arm of immunity.
"So, your cell-mediated immunity becomes more vulnerable to all the other circulating viruses. While you may have current protection from the current flu, you are opening up your susceptibility to all the other viruses that are circulating," Cilla Whatcott explains.
She adds, "All the flu report we hear on media is misleading. Flu-like viruses are out there, and they are not the flu. Getting sick and getting well is part of being healthy. It's not ever getting sick. It's essential to exercise our immune system."
Effect Of Vaccines
As for other vaccines compromising the innate arm of the immune system, Cilla Whatcott says this is where dis-regulation takes place. When you emphasize one half of the immune system, it compromises the other side. Because ultimately, true real immunity is based on a balance.
"Vaccines are intended to create inflammation. But unfortunately, it's indiscriminate. This inflammation takes place you see a dis-regulation of the immune system," said Cilla Whatcott. "The immune system is designed to recognize a pathogen, raise an immune response, discharge, then resolution. As the system goes through those steps, true immunity is built."
Furthermore, Cilla Whatcott explains that when you inject a child with eight diseases at one time, you are confusing the system. Because Nature doesn't deliver eight diseases at once.
"You deliver eight diseases at once through a needle, inject it into the system instead of to the mucous membrane as Nature does, and add more stuff to inflame the immune system," Cilla Whatcott said. "With that, the system is going to try to discharge things by raising its inflammatory response."
Right Food Choices
We have always stressed in past episodes that food can be medicine. If we eat the right kind of foods, it heals and nourishes our body significantly.
Cilla Whatcott says that by having a whole food, organic diet, it's a great way to get vitamin A. It's in all the orange vegetables, sweet potatoes, yams, and carrots. Vitamin D is also a critical component of healing. Because these two vitamins can help your immune capabilities.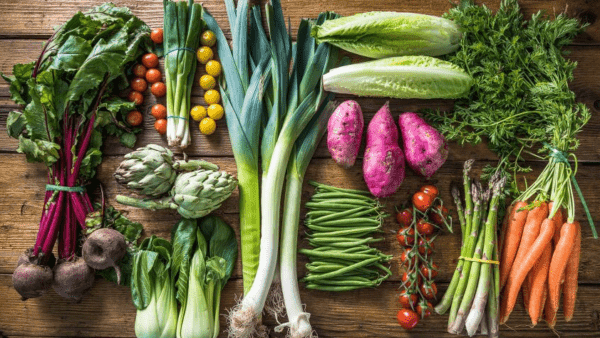 Oscillococcinum
There are over-the-counter homeopathic products, and the one Cilla Whatcott recommends is Oscillococcinum. She says it works better once you start contracting the flu.
But Cilla Whatcott says there are also some other homeopathic remedies that you can use. Choosing a homeopathic remedy is based on specific symptoms. She says Oscillococcinum is broader, so you can take Oscillococcinum with any symptoms.
Arsenicum
But you if have some gut virus, vomiting and have diarrhea, Cilla Whatcott recommends taking Arsenicum. For those who are unaware, Arsenicum is made from arsenic.
"Because if you took material arsenic, you would be vomiting and have diarrhea as well as all the other symptoms, like feeling chilly and anxious," said Cilla Whatcott. "None of our homeopathic remedies have any molecule of material substance in them. They are completely energetic. Their frequency can't do any harm."
Aspirin
Aspirin, on the other hand, was newly discovered by 1918-1919. And it was a wonder drug. Because according to Cilla Whatcott, you could give the same aspirin to many people to reduce fever.
"You didn't have to take a case. The predominant method of medicine that time in homeopathy in the early 1900s required taking the individual case," said Cilla Whatcott.
Mortality Rate
When you reduce the fever for flu, it very quickly goes to the lungs. Spanish flu, in particular, goes to the lungs and people were dead in 24 hours. For allopathic medicine, the mortality rate was logged at 28%.
In contrary, the homeopathic patients did not have a lot of deaths because they weren't reducing the fever. They were treating the symptoms of the flu, and it was very successful.
"The goal is not to eliminate every symptom. But rather the goal is to support the body to balance itself. Because that's how we're designed to find that balance. And it will, as long as you don't start suppressing every symptom," Cilla Whatcott said.
Influenzinum
Cilla Whatcott reveals that there's a double-blind placebo-controlled study out of Brazil for Influenzinum. In the study, Influenzinum was given to six hundred children under the age of five. They found that there were no injuries, no side effects, there was a success rate reducing symptoms. The frequency of catching the flu was also less.
"Influenzinum can be sold in many different ways and many different preparations. You can find it online from some places where it is typed by the actual year or season for that pill," said Cilla Whatcott. "I like to use a combination of historical flu, bird flu, influenza A and B, plus something called Bacillinum. This combination is good every single year."
She adds, "Nothing prevents the flu 100%. We are building your natural immunity so that you are more capable of resisting things."
Homeoprophylaxis Vs. Homeopathic Remedy
Classical homeopathy is based on a person's lifestyle and living environment. Cilla Whatcott says it waits until you are sick, and gathers all the data before determining anything.
"Homeoprophylaxis is given prior so that you familiarize the individual with the frequency of the disease and epidemic. And homeoprophylaxis is made from the specific pathogen that is causing that particular disease," said Cilla Whatcott.
Homeoprophylaxis is not typically measured with double-blind placebo-controlled studies. It is in long-term studies where long-term health outcomes can be determined.
"This is called effectiveness instead of efficacy. Efficacy is about building antibodies. Effectiveness is about taking the long view and seeing what happens to this population over time," Cilla Whatcott explains.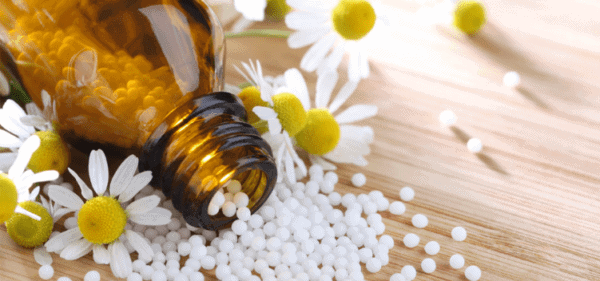 Feature Length Documentaries
To know more about real immunity, Cilla Whatcott has an amazing three-part video series which you can rent from her official website. The second one called Passage is already available for a 3-day rental at $9.99.
If you want to watch all three, the first one is called The Quest for Real Immunity. It covers the fear surrounding disease, reveals the relationship between humans and viruses, and provides insight into trusting your intuition.
Passage to Real Immunity tackles the safe and effective alternative to vaccines called homeoprophylaxis. This part is packed with interviews with doctors who use homeoprophylaxis including Dr. Isaac Golden, a leading researcher.
There are also interviews with parents talking about the wonders of homeopathy. Also watch out for the interview with Del Bigtree, an expert who speaks on listening to your intuition as a parent.
The third part, Choosing Real Immunity is slated to be released in 2019. And it will focus on a variety of tools to add to your immunity resources.
Effectivity of Homeoprophylaxis
Cilla Whatcott says no method is 100% effective. She said the original study was done over 15 years studying 3,000 children. It found that the HP kids had more robust immunity and better long-term health outcomes than even the organic eaters.
"A child going through homeoprophylaxis treatment depends on the susceptibility of the individual. Some who have greater susceptibility is probably because their ancestors had respiratory illnesses," shares Cilla Whatcott.
She adds, "So when you take homeoprophylaxis, it satisfies a certain susceptibility. You become less susceptible to catching that particular disease. Your immune system knows how to mount an immune response and address it."
Critical Vaccine Studies Book
Cilla Whatcott cited a great reference for vaccines. It's called Critical Vaccine Studies by Neil Z. Miller. The book came out in 2016. The book shows studies pointing to the fact that benign childhood diseases like measles, chicken pox, and mumps, play a role in our long-term immunity. They help prevent chronic disease, tumors, and cancers.
"There are many benefits from natural disease. Natural disease is what governs herd immunity, not vaccines," said Cilla Whatcott. "It's when the natural disease comes through that we develop herd immunity because that gives us life-long immunity. The antibodies produced by the body does not last a lifetime that's why they keep adding boosters to the schedule."
Family Homeopathy Care Website
For those who want to sign-up for courses and look at other offerings, link to the Family Homeopathy Care Website. There is a free knowledge vault containing over a hundred documents and divided into chapters. Which you can download.
You can also sign up for classes where you can access anytime once you have an account. The course on nine remedies for the flu is worth checking out. Classes cost $12.99 and are usually in Powerpoint format.
Common Remedies for Influenza and Flu-like Symptoms
Cilla Whatcott says Gelsemium is for incredible weakness and fatigue, eyes half closed, and headaches. Generally speaking, homeopathy is dosed while you have the symptoms.
"You give three doses, half or an hour apart. And if there is an improvement, you wait and watch because your body will move in the direction of cure," said Cilla Whatcott.
If there is no change whatsoever, Cilla Whatcott says it may be because you're on the wrong remedy. Hence, you need to re-assess the case. Plus, if you fall asleep, that's a great sign. Because the body heals when it's sleeping.
"Stop taking the remedy when you are 70 to 80% better. If the symptoms change, you might have to change remedies," advises Cilla Whatcott. "Don't touch the pellets with your fingers. Tap them on the cap and pop into your mouth. Keep them away from high heat, microwave or strong-smelling things like essentials oils because those can stop the action of the remedies."
Taking Responsibility
Ultimately, Cilla Whatcott stresses that we have to take responsibility for our health. You figure it out. It's not a knee-jerk reaction.
"That requires a learning curve which not everyone wants to do, but that is what lead me to where I am now. Medical school is not teaching some of the things that I see parents learning today on their own," said Cilla Whatcott.
She also says that our body has that headache or symptom to balance things out. It's an expression of the disease. When you take something pharmaceutical, you're stopping that expression.
"When you take homeopathy, it's just a frequency like music, prayer and radio signals. You are not physically manipulating the physiology of the body. You are simply providing a frequency to encourage the body to do what it knows how to do," said Cilla Whatcott.
Road To Recovery
Cilla Whatcott says illness comes along in our lives with a message. So, respect the illness. Take the time you need and be good to yourself.
She also says that one good thing to use for recovery is cell salts. And there is a combination of all 12 cell salts called Bioplasma. Bioplasma is available via 1-800-homeopathy.com.
Ideally, it is best to take Bioplasma at the end of the flu. Take Bioplasma a couple of times a day for three to five days to reboot your system. Intake one cell salt at a time, then more effective if you target it at the actual need.
"My goal is to educate and empower parents to know they have choices. You're the expert for your child. No one loves your child as you do," said Cilla Whatcott. "Your intention is always for their good. There are no real mistakes. You're always making choices based on what you know. So, the goal is to know all you can to make informed choices."
Bio
Cilla Whatcott is a board-certified classical homeopath with a B.A. from Arizona State University, a diploma from the four-year professional program at Northwestern Academy of Homeopathy, and a Ph.D. in Homeopathy.
She is an instructor at Normandale Community College and the author of"There Is a Choice: Homeoprophylaxis," and co-author of "The Solution – Homeoprophylaxis."
Whatcott is also the executive director of Worldwide Choice. She likewise offers individualized homeoprophylaxis programs for adults and children.
Whatcott has been a guest lecturer in France, Scotland, Ireland, Indonesia, the USA, and Canada, and featured in episode 7 of The Truth about Vaccines. She has organized and directed international conferences in 2015 and 2016 about homeoprophylaxis.
Whatcott also has published articles in several periodicals and magazines. She likewise has a certification as a CEASE therapist for reversing vaccine injury.
Get Connected With Dr. Cilla Whatcott!
Book by Dr. Cilla Whatcott
There Is a Choice – Homeoprophylaxis

Recommended Readings by Dr. Cilla Whatcott
Dissolving Illusions – Suzanne Humphries (Vaccines)


Miller's Review of Critical Vaccine Studies – Neil Miller (Vaccines)

Impossible Cure – Amy Lansky (Homeopathy)

The Complete Homeopathy Handbook – Miranda Castro (Homeopathy)

Recommended Links:
Learn True Health – Episode 137 – Homeoprophylaxis
Learn True Health – Episode 155 – Developing Real Immunity
Learn True Health – Episode 228 – Homeopathy
---
Subscribe To Our YouTube Channel
How To Naturally Avoid The Flu – Dr. Cilla Whatcott & Ashley James – #305
---