Functional Medicine
So many people are gravitating now to functional medicine. This is because they know the implications of becoming too dependent on drugs. Functional medicine can even help heal the gut naturally to support the immune system. To talk more about functional medicine, Dr. Emily Parke explains it in detail in this episode.
Finding Her Passion
When Dr. Emily Parke was little, she remembers wanting to try everything. Getting her first toy medical kit as a toddler ignited her curiosity about the medical world. During her teenage years was when she found a passion for medicine.
At 16 years old, Dr. Emily Parke worked at CVS pharmacy part-time. That time, you didn't need any extra training or certification to learn about medication and medical conditions. So, Dr. Emily Parke was able to learn the ins and outs of the pharmacy business.
Dr. Emily Parke also had a friend who was a volunteer for the local ambulance. She loved the experience and invited Dr. Emily Parke to try as well. So, at 17 years old, Dr. Emily Parke became a volunteer after undergoing actual training for the certified first responder.
College Years
During her college years, Dr. Emily Parke took up pre-med biology. Despite her college class schedule, she still found a way to continue her volunteer work with the local ambulance.
Dr. Emily Parke loved all her science courses in college. She eventually switched schools and got an associate degree in respiratory therapy. Then she stayed on and got her Bachelors' degree from the same college in cardiorespiratory science.
But it wasn't until Dr. Emily Parke got into respiratory therapy school when one of her instructors would put them on rounds as respiratory therapy students with the medical students at the university. Eventually, Dr. Emily Parke ended up choosing anesthesiology because there was a lot of hands-on stuff.
The Cleveland Clinic
Dr. Emily Parke did her anesthesiology residency at the Cleveland Clinic. For her, it was her first diverse experience. Working at the Cleveland Clinic was an achievement for Dr. Emily Parke.
The Cleveland Clinic was the top three tertiary training facility and always in the top three hospital systems in the country. The Cleveland Clinic was also the number one cardiac center in the world. It was indeed a great place to train.
Burned Out
Dr. Emily Parke ended up doing a fellowship in pediatric and pediatric cardiac anesthesiology in Philadelphia. After her training, she decided to move to Phoenix, Arizona in 2009.
The first year was great. For Dr. Emily Parke, it was a huge learning curve. But after a few years, Dr. Emily Parke started to burn out. She started not sleeping and had stomach issues.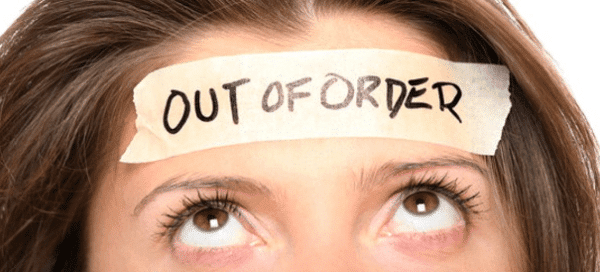 Discovering Acupuncture
Going to a doctor for consultation wasn't successful. This was because Dr. Emily Parke didn't want, but instead, she wanted to know why she was feeling the way she did.
Dr. Emily Parke happened to have a friend going to acupuncture sessions and convinced Dr. Emily Parke to try. It turned out that acupuncture and Chinese herbs helped Dr. Emily Parke sleep well and address her stomach symptoms.
Helping Patients
After her personal experience with acupuncture, Dr. Emily Parke though about how to learn it also to help her patients. This was because as part of her anesthesiology job, Dr. Emily Parke was also vice chair of the pain department at Phoenix Children's hospital for a couple of years. She was seeing kids with terrible pain issues just like adults. And that drove her to get training in medical acupuncture.
"I took the complete training course for acupuncture for physicians and myself. Another doctor got the acupuncture program up and going at Phoenix Children's hospital in-patient, and we were only doing out-patient acupuncture for adults," said Dr. Emily Parke.
Functional Medicine
One of Dr. Emily Parke's classmates mentioned the term functional medicine. Dr. Emily Parke ended up getting curious about it and started learning about functional medicine.
Shortly after, Dr. Emily Parke found the Institute for Functional Medicine. What Dr. Emily Parke loved about the Institute for Functional Medicine was the fact that they had a complete certification process and was clear on what the curriculum was.
"I started training in 2013. In 2014, The Cleveland Clinic paired with the Institute of Functional Medicine. And it kept growing," said Dr. Emily Parke. "The acupuncture we're doing for in-patients is pretty much pro bono because it's complimentary. This because for alternative medicine, insurance does not reimburse for it as an in-patient since it is considered non-essential care."

Arizona Wellness Medicine
Dr. Emily Parke went all around the country taking their modules. There are seven modules to get certified in functional medicine. The first one is called applying for functional medicine in clinical practice. It teaches the vision and other practitioners how to think about patient care differently and apply the principles of functional medicine.
"The other six modules are advanced practice modules and gets specific. Going to all of those training is great. There is a pre-course work and post-course work," Dr. Emily Parke said. "Then in 2015, I opened my practice for functional medicine and acupuncture called the Arizona Wellness Medicine in Paradise Valley, Arizona."
Getting patients was a lot of hard worth but it was worth it. From opening only on certain hours, the Arizona Wellness Medicine gradually increased their operating hours to full days.
Nowadays, their schedule is always fully-booked, and it takes months to book an appointment with Dr. Emily Parke. The Arizona Wellness Medicine also has other practitioners to meet the demand for this type of medicine.
To extend her healing network, Dr. Emily Parke built a relationship with people through writing blogs, diving into social media marketing and increasing video content in her social media channels.
Food Issues
According to Dr. Emily Parke, there are three main health issues with food. These are the food allergy, food sensitivity, and food intolerances.
"Food allergies are IgE. If you eat food and you have a strong IgE to it, you're going to get symptoms pretty much right away. IGE's don't tend to change a lot over time," explains Dr. Emily Parke.
She adds, "Food sensitivity is not IGE. There's a place called the Cyrex Company which does IGG and IGA food sensitivity testing. There's not one test that looks at every part of the immune system's response. It's your body that tells us the true answer."
Food Elimination Plan
Dr. Emily Parke walks patients through a 30-day food elimination plan. The plan has a specific reintroduction process that helps them figure out what their food sensitivities are. Because at the end of the day, no matter what the blood test shows, if you eat something and you don't feel right, it's best to stop eating it.
"It takes your body's immune system approximately 23 days to calm down by half. So 30 days gives you half that halfway point to where on the backend, you can tell if it creates a symptom for you or not," said Dr. Emily Parke.
Recommended Diet
Dr. Emily Parke says that half your plate should be non-starchy veggies of some kind. Your diet should also include some fruit and some healthy fat like avocados, nuts, seeds, olive oil, and coconut oil. For proteins, good sources include grass-fed beef, wild caught salmon and organic free range chicken.
"The paleo diet is just really getting you back to eating real food. It takes away processed food items. And it also lowers sugar as well as takes away a lot of the common food triggers," said Dr. Emily Parke.
On her website, Dr. Emily Parke has two free downloads available and ten yummy recipes which are anti-inflammatory, nutrient dense and paleo style. You can also get some information on her jumpstart plan which is a 30-day paleo reset. There's not one food plan that's perfect for everybody, so it's best to consult with a good health practitioner.
Autoimmune Diseases
The treatment for people with the autoimmune disease also takes a different approach. And functional medicine is slowly getting popular as a treatment for people with autoimmune disease.
"Autoimmune is on the rise. But I think in doing functional medicine, it attracts more autoimmune disease patients. I love autoimmune disease patients because there is a good degree of reversibility in treating them," said Dr. Emily Parke.
Success Stories
There have been many success stories of people healing because of functional medicine. Dr. Emily Parke loves to see people early on and as young as possible.
"Because of many times with autoimmune disease, you'll see the markers for autoimmunity in the bloodwork before someone has significant symptoms and organ damage," said Dr. Emily Parke. "That's a golden opportunity right there to reverse the autoimmune disease process."
Other Remedies
Dr. Emily Parke can assist patients with a paleo autoimmune protocol to address their health issues. She also recommends Sarah Ballantyne's book, the Paleo Principles to educate us on how to get good sleep and stress management.
Doing a protocol generally reduces toxins. Eating organic foods and taking magnesium also helps one to sleep better and lowers blood pressure. Acne, on the other hand, indicates a significant skin and gut connection as well as toxins.
One way to remedy skin issues is doing an anti-inflammatory, nutrient-dense food plan to determine food sensitivity issues with the skin and also grow good healthy gut bacteria.
"The top thing you can do to create health for yourself is to think about how you can lower your stresses and make your life simpler. Anything we can do to reduce stress and simplify our life is going to go a long way," said Dr. Emily Parke.
Bio
Dr. Emily Parke, DO, is board certified in anesthesiology and pediatric anesthesiology, trained in medical acupuncture, and specializes in Functional Medicine.
Dr. Emily Parke earned her bachelor's degree in Cardiorespiratory Science at Upstate Medical University in Syracuse, New York, near her hometown, and attended medical school at Rowan University in New Jersey.
Upon graduation from medical school, Dr. Emily Parke completed her anesthesia residency at the world famous, top-ranked Cleveland Clinic, where she served as Chief Resident.
Her desire to tackle complex medical challenges led Dr. Emily Parke to pursue a pediatric anesthesia fellowship at the Children's Hospital of Philadelphia, consistently one of the top three children's hospitals in the country, where she served as Chief Fellow.
After completion of her anesthesia training in 2009, Dr. Emily Parke took a job practicing pediatric anesthesia in Phoenix, Arizona, doing complex pediatric anesthesia cases, as well as serving as vice chair of the Pediatric Pain Medicine Department at Phoenix Children's Hospital from 2010-2012.
In 2012, Dr. Emily Parke completed training in Medical Acupuncture, which then led her to the cutting-edge field of Functional Medicine. She then began training with the Institute for Functional Medicine (IFM) shortly after. She is an IFM Certified Functional Medicine Practitioner and has completed the Kresser Institute for Functional and Evolutionary Medicine ADAPT clinician training program as well.
IFM, in collaboration with The Cleveland Clinic, opened the Cleveland Clinic Center for Functional Medicine in October 2014. Also, Dr. Emily Parke has presented and lectured nationally on a variety of topics, which began early in her residency career and continues presently.
Get Connected With Dr. Emily Parke!
Recommended Readings by Dr. Emily Parke
Food, What The Heck Should I Eat? – Dr. Mark Hyman

The Paleo Principles – Sarah Ballentyne

---
Subscribe To Our YouTube Channel
Functional Medicine – Dr. Emily Parke & Ashley James – #291
---