Getting Motivated
Getting motivated is something most of us strive to do. However, with plenty of things to attend to everyday, we tend to either become stressed, procrastinate or just give up. Well, Michael Weinberger is back today to teach us how to start getting motivated for the right reasons.
I've had Michael Weinberger on the show a couple of times. We extensively tackled on issues like getting motivated, understanding your emotions, finding gratitude, joy and a sense of purpose.
And do I have some exciting news to share! Michael Weinberger returned to update us about his A Plan For Living app. Incidentally, snippets of our conversations here at Learn True Health will be available in his app's segment called 'Morning Motivation.'
Thank God It's Friday
Anyway, how many of you tend to look forward to Fridays and entirely dread Mondays? We usually rejoice whenever the weekend rolls around. Even Michael Weinberger used to have the same mentality.
"I woke up one Monday morning, and I told myself that today is going to be a terrible day. Society and the community dictated that Mondays suck," said Michael Weinberger. "The industry even makes 'Mondays Suck' merchandise, and everyone bought into it."
Talking to other people, Michael Weinberger posed the question, 'Why are Fridays and holidays so amazing?'. Apparently, it is because our body chemistry and outlook feels different. There's just something about declaring, 'Thank God it's Friday!'
Everyday Is Friday
However, Michael Weinberger got a grip on himself and reassessed his definition of getting motivated. Hence, one way how he started getting motivated was telling himself, 'Today is going to be a Friday.'.
"Because if I'm living in the present moment, anything can happen. So, why can't today be as refreshing as a Friday?" explains Michael Weinberger.
Michael Weinberger cited himself as an example. He weighed about 300 pounds and told a friend he wished he could weigh 290 pounds. However, upon reaching the initial goal, he knew he would still be dissatisfied since he didn't lose more weight.
"The reality of it is, we're always projecting out for that next accomplishment. It is almost like we're scared of just being here today," Michael Weinberger said.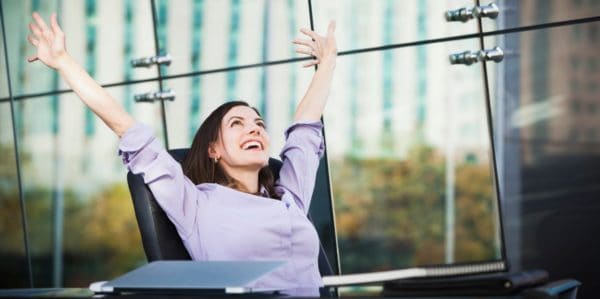 Finding Motivation
Michael Weinberger says that people like Fridays so they can be free to do what they want during the weekend. However, have you ever pushed yourself to try doing it at present or during the week? Because fundamentally, nothing prevents you from getting motivated to do things.
"There are jobs and rules. But there's nothing that says you can't accomplish your weekend habits during the week. Learn to make today as special as a Friday," advises Michael Weinberger.
Mondays Suck
So, why indeed do Mondays suck? Why does getting motivated seem hard? According to Michael Weinberger, it is because the day never lives up to the expectations or thoughts that you put in your mind.
"Rather than focusing on 'Woe is me,' and things you don't have, start to focus on things you are grateful for," advises Michael Weinberger. "Instead of focusing or hoping for a specific day in the future, focus on today and make the day what you want it to be."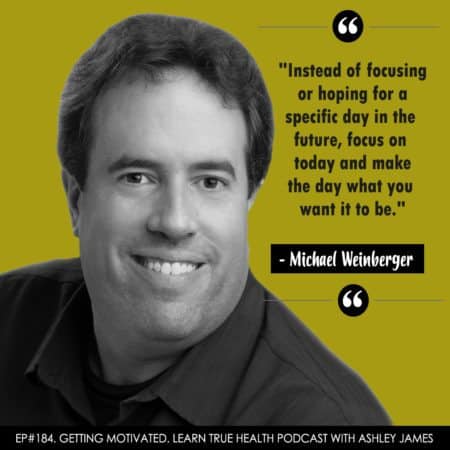 Interested Versus Committed
There is a fine line between being interested versus being committed. When we are interested in something, we tend to do it only when it is convenient. On the other hand, when we are committed to something, we accept no excuses and focus solely on results.
Michael Weinberger is no different. He struggles when his feelings and thoughts go astray. Then he starts to worry about things that could happen in the future. Consequently, that leads Michael Weinberger to create an unrealistic to-do list and have negative talks with himself.
However, Michael Weinberger soon realized that he was interested in living but wasn't committed to living. He goes through the daily ups and downs of life. However, he never really makes any progress.
"When I created 'A Plan For Living,' it allowed me to rewire my brain on how I react to situations," shares Michael Weinberger. "I started to focus on things I was grateful for."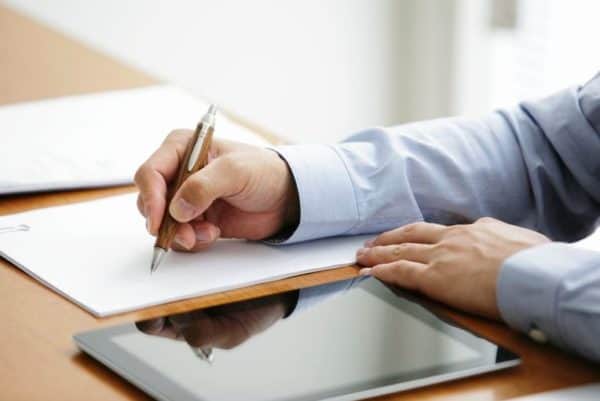 A Plan For Living
When Michael Weinberger started working on gratitude and spirituality, he likewise had to work on mindfulness. Consequently, it gave Michael Weinberger the opportunity to see what things were overwhelming him.
Once Michael Weinberger was aware of his emotions and thoughts, he listed down the things that interested him as well as the things he wanted to commit. His A Plan For Living app helps you map out your life by creating lists, journaling your progress and keep track of your accomplishments.
"A Plan For Living helped me become aware of myself, my thoughts and feelings. It defines what success looks like as well as how to make me successful," said Michael Weinberger.
Michael Weinberger is a dynamic and inspiring speaker frequently asked to speak on topics including Mindfulness, Coping with Mental Illness and Addiction.
He was diagnosed with Bipolar disorder in 1994 and has learned how to not only cope but to thrive while living with his illness.
Michael teaches individuals how to adjust their mindset to be mindful and grateful for everything their life! He is the founder and creator of APlanForLiving.com, a digital mindfulness manager, and wellness platform.
Everyone has problems, and Michael's approach helps people apply gratitude, spirituality, and mindfulness to their daily lives. A grateful heart is a happy heart!
Get Connected with Michael Weinberger!
A Plan For Living App – On Google Play
A Plan For Living App – On App Store
Recommended Reading by Michael Weinberger
The Untethered Soul: The Journey Beyond Self

---
Subscribe To Our YouTube Channel
▶ Getting Motivated – Michael Weinberger & Ashley James – #184 ◀
---