The Happiness Formula
All of us have varied definitions of happiness. Some find it in material things, and others find it in relationships. But do you know that there is a formula to be happy? My guest, Michael Weinberger will show us an amazing way to how to truly be happy through his Happiness Formula.
The Dark Years
Life wasn't always a bowl of cherries for Weinberger. Having been diagnosed in 1994 with bipolar disorder at the age of 17, Weinberger went through some troublesome years at school, which dragged on until he got married and started his career.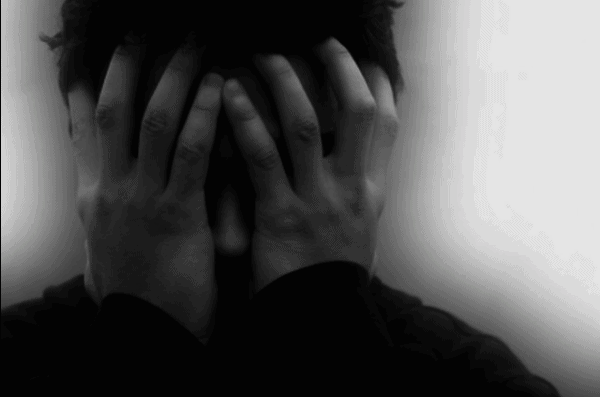 However, it didn't stop there. Apparently, Weinberger's biggest struggle was his weight. When he was 32 years old, he reached a shallow point in his life. Nothing seemed to go well, and that led him to the brink of suicide.
Weinberger eventually was able to pick up the pieces of his life. He joined programs that helped him manage his weight as well as change his negative thoughts and emotions into positive ones.
A Plan For Living
Once Weinberger got back on track, that's when he decided to create A Plan For Living. He says he initially created it out of necessity to manage his own life and that others could benefit from it as well.
A Plan For Living app focuses on gratitude, spirituality, and mindfulness. It also deals with impulse control, anxiety, fear, worry, and frustration. According to Weinberger, this tool is a saving grace for anyone who has been through the worst challenges in life.
Learning How To Commit
Before embarking on anything, commitment is necessary. Without commitment, nothing would prosper. Your inner self must be willing to get out of your comfort zone to see results.
Citing himself as an example, Weinberger said he needed to commit himself to lose weight. Thirty-nine weeks ago, he decided to commit to one push up or one crunch a day for a week.
Much as Weinberger wanted to stick to his commitment, he initially beat himself up and felt sorry for himself. However, Weinberger rewired himself slowly. Not wanting to burn himself out, he gradually got himself on track.
"In my heart, I was interested in having a life, but I wasn't committed to having a life. I was living with anxiety, fear and worry," Weinberger said.
The Happiness Formula
So what is the Happiness Formula? According to Weinberger, it is a combination of gratitude, spirituality, and mindfulness. Once we achieve these, we could then be more aware of what we are feeling.
And once we are aware of what we are feeling, we learn to understand that the Happiness Formula is not at all complicated. It is how we react to whatever problems or challenges we face.
The Importance Of Mindfulness
Mindfulness means that you are in tune to what causes your problems. Consequently, it gives you the power to control your own life. That is why mindfulness is a major component of the Happiness Formula.
Weinberger says that we have five primary emotions: anger, fear, grief, joy, and worry. Hence, knowing how to process these emotions empower us to act appropriately rather than react on impulse and regret it later.
Creating A Gratitude List
I'm sure all of you have heard that being grateful for the simplest things matters in a big way. Weinberger believes that the victim mentality destroys people. Hence, the importance of creating a gratitude list is an essential component of the Happiness Formula.
While we can mentally note the list of things we are grateful for, being able to write it down allows us to delve into why we are thankful for the things that we choose to write down.
A gratitude list can empower us to face challenges, move forward and become more aware of ourselves. Once we become aware of ourselves, our demands become more realistic. When we become practical, the negative self-talk diminishes.
"The focus is on awareness. Make it a conscious decision and work on your communication skills with people," said Weinberger. "I think positively so when negative things happen; I'm ok with it."
Looking Ahead
We've all heard the cliche that the best way to get over a mistake is to learn the lesson and move forward. It seems broad and easier said than done, but Weinberger's A Plan For Living app aims to guide you through that.
The results won't happen overnight, but it's all about taking it one step at a time and celebrating the little victories along the way. It's all about the journey. Because ultimately, happiness is a choice.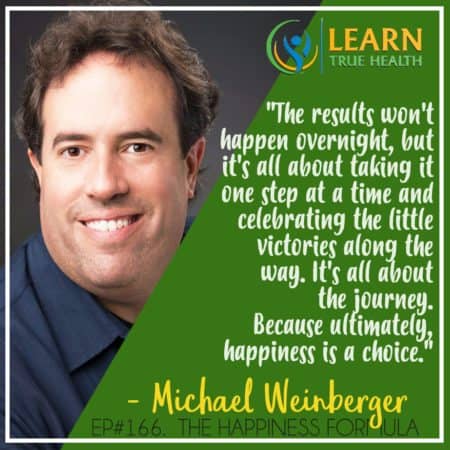 "My mission is to see people struggle with this because I used to. I believed that the universe was going to take care of me. It had impacted every relationship I had," said Weinberger.
Michael Weinberger is a dynamic and inspiring speaker frequently asked to speak on topics including Mindfulness, Coping with Mental Illness and Addiction.
He was diagnosed with Bipolar disorder in 1994 and has learned how to not only cope but to thrive while living with his illness.
Michael teaches individuals how to adjust their mindset to be mindful and grateful for everything their life! He is the founder and creator of APlanForLiving.com, a digital mindfulness manager, and wellness platform.
Everyone has problems, and Michael's approach helps people apply gratitude, spirituality, and mindfulness to their daily lives. A grateful heart is a happy heart!
Get Connected with Michael Weinberger!
A Plan For Living App – On Google Play
A Plan For Living App – On App Store
Recommended Reading by Michael Weinberger
The Untethered Soul: The Journey Beyond Self

---
Subscribe To Our YouTube Channel
▶ The Happiness Formula – Michael Weinberger & Ashley James – #166 ◀
---