Close To Her Heart
Several medical statistics have forecasted that more children will be diagnosed with autism than cancer, AIDS and diabetes combined. In fact, my guest today, Dr. Debra Gambrell, agrees to the current statistics. According to the report, children diagnosed with autism are increasing at an alarming rate.
Dr. Gambrell is a board certified pediatric anesthesiologist who went to Osteopathic school in Kansas City. She likewise underwent a traditional internship at the Thomas Jefferson University Hospital. She also completed a pediatric anesthesia fellowship at the Children's Hospital of Los Angeles in 2009.
Autism is something close to Dr. Gambrell's heart because her son, Lucas, was diagnosed as autistic shortly after he was born. Her child's condition eventually led her to embark on extensive research on autism for the past ten years.
Opening The Second Practice
Apparently, there is more to autism than just medication and behavioral treatments. Dr. Gambrell shared that she had great success in healing her son three years ago. Consequently, her son Lucas is now doing well in public school.
Because of her success in treating her son, Dr. Gambrell decided to open a second practice. The practice focuses on helping children diagnosed with autism, sensory disorders, asthma, seizures, ADHD, obesity and other chronic diseases.
Living In A Toxic Environment
According to Dr. Gambrell, the toxicity in our environment is rapidly increasing. Hence, this level of toxicity changed the common diseases to the diseases of neurologic origin.
Dr. Gambrell also believes that there is more to digest in our environment. In addition to the physical things to digest, we also have to deal with increased fear, EMF and bad air quality.
Apparently, the state of the environment that we live in is a contributing factor to a child diagnosed with autism. And because the bodies of autistic children are more physically dense, it's a long process for them to digest. Consequently, their immune system loses its inherent intelligence.
"Anything that we don't digest is called residual undigested proteins," Dr. Gambrell explained. "And anything undigested in the body can trigger the disease. That's the current state of children today."
Anthroposophical Medicine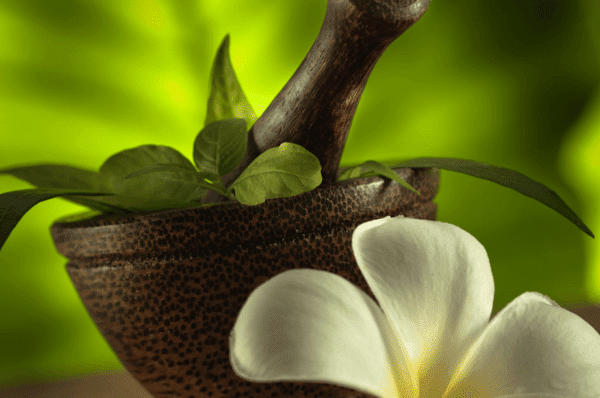 Rudolf Steiner developed this branch of medicine. It aims to heal the body, soul, and spirit through health and wellness.
"Anthroposophy is a way to know your environment. It also has to do with your thought processes and your feelings," said Dr. Gambrell. "It's a study that allows the person to be able to find a grounded center in reality."
Under anthroposophical medicine, rhythmic massage, therapeutic eurythmy, and therapeutic arts are used for healing. Among the three, rhythm plays a big part and is sub-divided into Nerve-Sense, Metabolic/Limb, and the Rhythmic force.
Sensory Disorder
There are 12 physical senses. Among the 12, we have five senses that we typically talk about — hear, taste, touch, smell, see. Often, we fail to realize that we also have to have a sense of balance, movement, word.
"We know autistic children are not able to point," shares Dr. Gambrell. "They're not able to look at something because that requires them knowing who they are and what's outside of them. That line gets blurred."
In the case of children diagnosed with autism, some people confuse autism with Sensory Processing Disorder (SPD). Despite that, studies conducted by the Star Institute for Sensory Processing Disorder show that at least three-quarters of autistic children have symptoms of SPD.
However, the Star Institute also clarifies that most children who have SPD are not always diagnosed as autistic. Consequently, regardless of what the diagnosis is, both autism and SPD require medical intervention.
Developing Consciousness
There have been many cases that autism may be addressed through detox and natural medicine. Dr. Gambrell likens how society deals with autism to a glass ceiling that we need to shatter. She believes the capability and consciousness of the child depend on how parents handle the situation.
"In anthroposophical medicine, the idea is that as the child grows, consciousness comes into the body," Dr. Gambrell explains. "The more toxins the child is exposed to, the less consciousness can come into the body."
Dr. Gambrell cautions that the changes might not be dramatic, but the child's growth will eventually be evident over time. Once the child learns to use their will forces, consciousness comes into the body.
Treating Fevers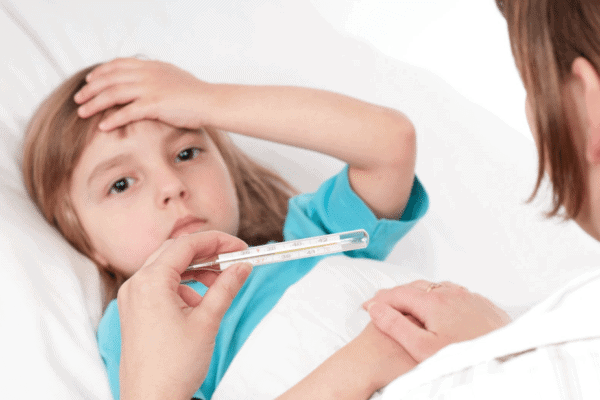 As Dr. Gambrell's son Lucas was being treated naturally for his autism, she recalled the time when her son developed scarlet fever. Apparently, that was the pivotal moment wherein Dr. Gambrell realized we shouldn't panic over fevers.
According to Dr. Gambrell, fevers can be a destructive process if not managed correctly. Hence, we must use it as an opportunity to be aware and create a warm environment for the child.
Dr. Gambrell suggests the following ways to handle the situation when your child has a fever:
Encourage activity to avoid making the child feel lethargic.
Do not make the child eat during the hot phase of the fever.
Give your child warm fluids.
Make sure your child is peeing regularly.
Be aware of the patterns of the fever.
Listen to your instinct.
Keep a journal to note down your observations.
Increasing Warmth in Your Child's Environment
Dr. Gambrell also gives these tips in making your child's environment warm. It helps boost the immune system and minimizes the risk of getting sick often:
Eat meals at the regular time everyday.

Experience morning sunlight.

Eat together and eat happily.

Dress in clothes in natural fibers.

Do not use air conditioning when you don't have to.

Eat foods that are resonating naturally with our frequency.
How Parents Can Support A Child
I'm sure you've heard the saying, 'Love yourself first.' It sounds selfish, but it's not. In fact, Dr. Gambrell says that the best way to support a child is for the mother and father to support themselves.
Once you achieve self-care, you are now capable of creating a predictable rhythm for your child. Furthermore, Dr. Gambrell says most parents blame themselves when they have a child that is born autistic. And that is wrong. It is no one's fault.
"Look at what you need. Think of how you can warm up the environment. Think of ways how you can defragment all the chaos that is happening," encourages Dr. Gambrell. "What can the parent do is to get a rhythm. This way, you have the extra energy to deal with the meltdown of your child."
Dr. Debra Gambrell graduated Magna Cum Laude from the University of Health Sciences, College of Osteopathic Medicine (now KUMBC), in 2003. After completing her Transitional Osteopathic Internship in Darby, PA, she completed an anesthesia residency at Thomas Jefferson University Hospital.
Dr. Gambrell then completed a pediatric anesthesia fellowship at the Children's Hospital of Los Angeles in 2009 and remained for two years as an Assistant Professor. She is currently undergoing a 5-year Anthroposophical Medical training program in pursuit of a certification in this field. Dr. Gambrell was also a student of Dr. James Jealous, the leader in Pediatric Biodynamic Osteopathy education for physicians.
In addition to Pediatric Osteopathy and Food Antigen Testing, Dr. Gambrell practices both adult and pediatric anesthesia throughout Sonoma County. She enjoys consulting with surgery centers to ensure the safety of the pediatric patients they treat and has been part of the Mending Kids International group in Haiti as well as Making Kids Smile with the Pediatric Dental Initiative in Windsor, CA.
Get Connected With Dr. Debra Gambrell:
Recommended Reading by Dr. Debra Gambrell
A Guide to Child Health: A Holistic Approach to Raising Healthy Children

---
Subscribe To Our YouTube Channel
▶ Healing For Children With Autism And Other Disorders – Dr. Debra Gambrell & Ashley James – #164 ◀
---