Eric Thorton And Ashley James
Highlights:
Cultures and cultural thought forms that causes stress.
The soul's timeline and its relevance to your current life.
Guides and angels.
Happiness and joy, guilt, victimhood, and free will,
Listening to your body's "whispers."
Welcome to the Learn True Health Podcast. I'm your host, Ashley James James. This is Episode 359.
0:00:14.1 Ashley James: Well here we are again with Eric Thorton. We're here live in his healing studio. Welcome back to the show.
0:00:21.6 Eric Thorton: Well thank you. It's great to be here.
0:00:23.2 Ashley James: Yeah, we've had quite a lot of listeners giving me feedback on our last (few) interviews, all good information. They all love you. I haven't gotten one complaint, so we're having you back.
0:00:38.7 Eric Thorton: That's great. What can I say?
0:00:43.0 Ashley James: And even several listeners have hired you and worked with you.
0:00:48.1 Eric Thorton: That's correct. I think about 10, 15 now. Quite a few from all over the world. I'm working with someone in Singapore, someone from China, a lot from Canada, and from Eastern United States. So that's pretty good.
0:01:13.8 Ashley James: That's really neat. So for the listeners who haven't listened to our past episodes, I definitely encourage them to go back and listen to our past interviews because they were enlightening, but I've gotten a lot of great feedback. A few listeners told me that listening to our interviews was life – changing for them. It helped them to understand parts of their lives and who they are in a whole new way and it really gave them clarity. So thank you.
0:01:42.8 Eric Thorton: That's terrific. That's why I'm here. I don't do my work for any other reason except to help people and that's why I love to share. I don't try to keep exclusives on any of the processes we do and I look at everything, when we teach people something, we look at it as universal wisdom and we hold up their ability to look at themselves from their guide's point of view. And so, any of the processes we talk about are (to) design(ed )to get people to think and incorporate the other things they've learned as well and it's very inclusive to work. So it really seems to their past experiences been to people are very easily incorporated in to their lives and that's one of our intents, is to take away the mystery of spiritual work and make it something we do everyday all over the world. (I) instead of just from information from the Middle East or India or something like that. God works the same day all over the world.
0:02:55.7 Ashley James: Instead of just doing it on Sunday.
0:02:57.8 Eric Thorton: Instead of just doing it on Sunday or with special words. Special words that are hard for people to understand take away the knowledge they need which makes it very difficult to become enlightened. It's almost like you're chasing someone else's tail and they're like, "Oh well you can't quite know what this means." And so, because really from my clients, and this is quite a broad statement I'm gonna make. They meditate, they do all these procedures and they really can't own it because they're told things that they don't understand. And so, I'm giving information in sessions from people's guides that explain what's going on in their lives, how they're sitting in their lives. How to stop comparing culture, what we were just talking about; cultures, thought forms, the cultural thought forms that keep us locked in patterns that don't fit most over souls and so it causes stress in their lives. So we were talking earlier about happiness, intent versus enlightenment. And that's a big deal on how the information, if the information is convoluted, how are you going to find that? How are you gonna understand who you are?
So with every person that comes in for a session, we're always unveiling who they are so they can start to realize the difficulty they have is because of the culture that's built around younger souls versus the culture that older souls have to be in. They don't have a choice and it causes people to feel inadequate. It causes the older souls to feel inadequate and to be stressed. So our job, most of the people I see are older souls, in what we call the lives of discovery and they are very confused and stressed by what they're supposed to be doing by the cultures versus what they need to be doing for them to uncover their happiness and joy.
0:05:23.1 Ashley James: You said lives of discovery. What does that mean?
0:05:26.5 Eric Thorton: The human existence is a series of lives. Life, death, reincarnation, becoming godlike. Well, bear with me with this demonstration. We'll kind of explain that to you. If you take a timeline of the human soul on the planet earth, we call each life a form that we come in to a karmic cycle. Meaning that we're here to learn and to grow in what it's like to be in that body type and what it offers for the growth of the soul. So we start out maybe you take a timeline on the far left. You have what we call a new soul coming in to a physical body for the first time, so the soul doesn't have physical experience yet and it comes in to a human body. Those people tend to be very radical and when you imprint some way of anything, whether it's science, whether it's religion, culture. You imprint it. The first imprint, they're gonna defend that imprint until the day they die and they're gonna be very radical about it. Those are quite young souls and they'll live life after life after life with that gaining wisdom from those separate points of view. And then as you have more and more time, you gain more and more wisdom time embodies.
And about the middle point of this timeline, we call it the point of mastery. Everyone to the left, we call younger souls and that's our main cultures. There are many cultures within that, religious, political, et cetera. And they come from people that are intelligent. They have emotions the same as (everybody else) [inaudible] does and they create all these cultures and then you hit this point of mastery and you're there. You're wise, you're good, you've learned a lot but you still follow this cultures. So you have presidents, world leaders over there. They follow within these cultures. You have someone that people who might be familiar with is Mark, Margaret Thatcher, or George Patton, or Winston Churchill, or the leader of Brazil years ago – a very old soul but not quite an old soul yet. They still would be politically in the limelight and such. So they're (still) supporting the old cultures.
You make this leap past the point of mastery, you're leaping in to what we call the lives of discovery. These lives, if this change happens usually in the life between lives and sometimes it happens during a life and it's earth-shaking. Because what happens is you understand all these cultures innately inside but, you can no longer quite do it. So to be the mean girl or the bully doesn't work anymore, to go along with these clips (cliques) in school or in business cultures and things like that. It doesn't quite work and you see the problem with it and how limiting these cultures are. In these lives you understand it but you don't' want to participate in these cultures, but you do because you wanna run with the rest of the kids or the rest of the adults and you feel guilty for it or bored or frustrated. So it's like, "Come on guys, understand this." So they're going because you're this old soul that is in the lives of discovery, they're looking at you like, "What's wrong with you?", "Why don't you do the 9 to 5 job?", "Why don't you do the 2.5 kids in minivan?", "Why don't you fall in to your position?". Well after that point of mastery, you can't anymore. It just doesn't work and we continue living life after life gaining knowledge from that perspective now through discovery. And we are supposed to be discovering during these lives. We discover gifts during those lives – partial gifts, we never have them fully. We discussed that a little bit before, but the person will literally have sight or have a second knowing, really super vivid intuition or second sight but, it won't be a full on. The use of acupuncture, reiki, all kinds of it because they conceal energy and experience it but the full picture is not there yet.
So you'll live these lives. You can be a doctor and a nurse. They're good people with good intent. We can even have some lawyers with it. They're intelligent. They don't quite fit in that factory worker thing. They're not gonna do the same thing throughout life but, our cultures say do different.
0:10:57.8 Ashley James: So you're saying they're not gonna do the same things. What you mean is like, they don't wanna work at one job for 40 years and then retire. Which is sort of what society says is good to do and or maybe the parents are saying, "Why don't you just get a stable job and work there until you retire?" And there's an expectation, a cultural expectation to do this and yet those who are in the lives of discovery will go from job to job or career to career or school to school and they can't do anything for more than 3 or 5 or 7 years before feeling like they need to do something more, something different.
0:11:37.8 Eric Thorton: Exactly.
0:11:38.7 Ashley James: And sometimes they feel lost or they feel like they're broken or there's something wrong with them.
0:11:43.8 Eric Thorton: They feel there's no life purpose because their life purpose comes from the main cultures and they don't fit that life purpose. So they come to a guy like me or they seek other people. What's my purpose in life? I'm not meant to dig ditches or I'm not meant to stand in the factory or to sell real estate probably it's not fulfilling. For someone in these younger cultures, "Yeah, that's great. I've arrived. I'm earning a million dollars a year. I've arrived." Whereas someone that's an old soul can earn a million dollars a year doesn't mean anything to them because they haven't found their purpose because their soul's personality hasn't come out yet, hasn't been fully discovered. So they innately feel dissatisfied with the cultures they'd be.
0:12:34.8 Ashley James: So how do they then uncover their purpose and discover who they are?
0:12:39.4 Eric Thorton: The first step is to discover that their barking up the wrong tree. If they try to be in these cultures and get everything from these cultures, they're not going to be happy. So that's the first thing they have to look at like we did with you because well, you don't fit.
0:13:04.0 Ashley James: We can't see Eric. He's pointing at my husband. My husband is now quietly waving at the microphone. You guys, they can't see you.
0:13:13.8 Eric Thorton: Sorry.
0:13:15.3 Duffy James: I'm here.
0:13:19.1 Eric Thorton: Sometimes we just hold this up that they're trying to put a square peg in a round hole and that's the first step and it has to absorb, We remove the energy or the thought forms and predatory energies that have to do with trying to put a square peg in a round hole. have the frustration, the anger, the situation from mom and dad trying to get this kid to fit in and around a certain pathway and that all adds up in a person's crown and it can eventually take on predatory energy like we explained. The more you get, the more likely you're gonna draw too. You're like a magnet. Well it happens. We remove that, we bring this up to the person and we'd look at it and we go, "Okay so, you're a square peg in a round hole. So why don't we hang around with square pegs instead of trying to identify with the round pegs?" So by doing this, you sit here and you start to look at it and we start giving you the individual reasons that are there. Like with you, we looked at some past life. By the way we do have permission from Duffy James to talk about him even if it's in the third person. Sorry.
So we have to look at this and we have to go, "Okay why did you come to the parents you came to?" "What is it you're supposed to be learning?" Oftentimes old souls come into parents that are younger souls but it's not by happenstance. We choose to make this happen. So we're gonna have a certain set of genetics at a certain time period being male, female, whatever it is so that we can learn from this set of genetics and this set of traumas that happen. When you're raised by younger souls, they older soul is traumatized because they can't be recognized. They can't be heard. They can't be embraced for who they are. Instead with younger souled parents, they try to fit this old soul into these virtues and choose that they can't fit into and that equals stress. And apparently they parents sit there and scratch their head and they don't know why this kid won't do it. So that equals frustration and the kids try to compensate for it and they feel guilty, they pull it in they blame themselves. They feel guilty.
And this is one of the main things with people on the lives of discovery is removing this guilt from this child that's still there so that in the current life, similar situations come up and they're maybe being heard. But because a certain feeling or thought came up, they feel completely unheard by their spouse and it doesn't have anything to do with your spouse. It has something to do with their past lives and the reason they came to the parents they did. So sometimes we're answering the other side of the learning curve of karma. We look at karma like we explain that it's a wonderful thing. It's learning.
With some people we have a past life where we caused similar situations that they were raised in. So now they learned from it and so now it will come into that themselves and see if they can rise above it. So, what was your past life? What was that?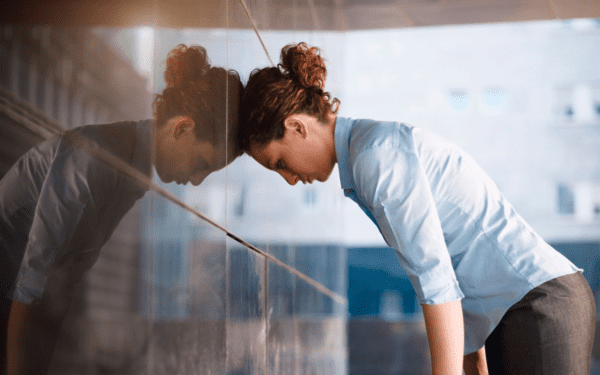 0:16:46.0 Duffy James: An industrial chemical worker.
0:16:49.1 Eric Thorton: Oh, that's right. So unbeknownst to you, you were an industrial, was it a supervisor type thing? Something up in it and that you were in-charge of how things were produced like gears and motors and things like that which had a lot of chemicals in it and a lot of people got sick but nobody knew. So there's no harm, no foul, it didn't create karma but it did create a situation in your body. Now, was your grandparents something like that too?
0:17:29.8 Duffy James: My grandfather was a chemist.
0:17:32.1 Eric Thorton: Yeah, your grandfather was a chemist too which brought in a chemical predisposition to your body. And so between the two of these, your body doesn't get rid of toxicity very well. So when we worked with you we worked from the backside releasing the reason you hold toxicity and heavy metals and things like that so that your body could start dumping them slowly. And we told you you would feel kind of odd for about 10 days to 2 weeks while your body dumps a lot of this stuff. I am sure enough today you're telling me you don't feel very well and you haven't felt very well and it's because you're dumping toxins now because you release the reason your body wouldn't let go of them.
Like we told you, you're vegetarian and I said eat greens because chlorophyll pulls out toxins that are in your blood. It doesn't pull it out of your tendons, that does pull it from your blood. The minerals in veggies and fruits help also pull out the other toxins. So it's a great time to have a really clean life and of course, I don't think we mentioned, but drinking plenty of water works too.
0:18:53.3 Ashley James: My husband gave me a knowing look because every 5 minutes I'm like," Are you drinking your water?" So Duffy James had a session 2 days ago and he comes home and he's like, "Eric warned me I'm gonna feel a little tired as my body's healing." And true enough Duffy James's been totally wiped out more than any other healing more than acupuncture or massage or anything. He's been pretty wiped out.
0:19:21.6 Duffy James: I have been, yeah.
0:19:24.8 Eric Thorton: You know I tell people when they have these effects, you know you expect to come away from a healing and feeling good, some people do. It's actually a good side. You're feeling bad, if they're working on your toxicity. In the main cultures of the society, they want a cause and effect immediately and they want to control these things and you can't get the body to release toxins that it's emotionally hooked to. Nothing's gonna release if you're emotionally hooked to it. it simply will not happen. We mentioned it before, I have a client that's grandfather had a heavy metal poisoning. her body wasn't gonna release it because of grandpa's love. Well, you had it from past life and we have to teach the body, "Okay we can do this." Then it starts to happen and then other people works better.
So if you're going to a Naturopath, the medicines from the Naturopath would work better because [inaudible] make you more toxic. Or from an allopathic, it would work better. If you're detoxed at a great level, then the medicines gonna work right. Western medicine will even work better because you have a clearer past life. Or you mix some Western medicine or any chemicals with a bunch other chemicals, you're gonna have a disastrous outcome. Or if you clean them up, you will have a good outcome. So that's why we say the work isn't inclusive because it makes everybody's work work better. It makes your brain clearer so you can actually have a conversation. It's a big deal.
So anyway in this process, I literally set up the session. We talk for an hour to 2 hours and we talk during the session. This is very important for people to understand and you've experienced it now. We talk about it because it lights up the neural pathways in your brain much like brain surgery. The brain surgeon put you under, draw the holes in your head or however they're gonna get in there, put you in the halo and then they will wake you up and they talk you through the surgery. So it lights up different neural pathways so they can see not to cut those and it's the same way here. We're not cutting anything of course but we talk about things and some people think, "Well we talk too much." Well no, this is a different type of healing. It lights up the neural pathways specifically because we have millions of them and the guides go, "Okay there it is. Let's give that better neural plasticity."
In your session Duffy, the neural pathways were influenced by the past life and this life and so those get lit up so that they can change, give it better neural plasticity and then the process of changing the body starts with you in your case. And the brain goes, "Oh, ok can do this instead of this old pattern." But if you don't soften those up, that's not gonna happen. They just keep going back to the default setting subconsciously and consciously. So that's why we do a lot of talking during the process – to light those up, to get them to better neural plasticity, get them open to change. With you, we didn't give you specific exercises to do, as of yet. But some people depending of who they are or what the situation is, we will give them specific things to do. Specific books to read, sometimes very specific diet for short periods of time or long periods of time. We talked about allergens, we also gave you specific to your guides – they will literally give me a spiritual exercise for that person to do and oftentimes it's different from everybody else. There are some certain things we can all do like we've talked about the energy exchange but other than that, it's more of an individual thing.
0:23:51.6 Ashley James: So you're talking to your client's guides. What's the difference between guides and angels?
0:23:57.9 Eric Thorton: Angels are what we call non-evolutionary souls. They are angels. They are never going to embody. They are spiritual beings given a specific job with quite broad spectrum but still very specific. We are evolutionary souls. So we start our with very little knowledge, gaining knowledge with life after life after life after life and gaining new wisdom. Angels, they have specific jobs for eternity and they're perfectly happy with that. They're designed to do that. They learn within their job boundaries and if they need to go beyond their boundaries, they call another angel with the next set of knowledge. Where evolutionary souls go, "Oh, well let's look at that" and gain the knowledge themselves. So it's a very different perspective as well.
So we gain knowledge life after life after life and we'll continue on this timeline we were talking about. So at the end of the lives of discovery we are born with the gifts on – that's a master. Then there's levels of mastery to where we become the ascending master. The ascending masters are amazing, they are good at everything. I'm not there yet. I was born with the gifts on, but I can see through a wall for example, but I can float through a wall. I still have a little fear about hard objects appearing in the middle of my body. So they've entered a point where they're now proving all the things the things they've learned in all of their past lives. Clear back to when they first came in to the planet and if they came from another planet. Well anyway it's called star traveler and you can draw in anyone of them as you're used to work on.
So people who are amazing seekers, when I work on them – they'll see a part of me shape shift into those past lives. So I will look like a slightly different person because I enter this meditative state when I work on anybody and they look at me like, "Who are you now?" and then "Okay, I'm from this past life." Because I'm able to tap in to each past life at this point and some of them can even describe me and they're accurate and I'm always not real tall. Come one I'm working on that. [Laughter] Come on 5 more inches please. [Laughter] But anyway, I've been on the planet for a long time and people didn't used to be real tall and it seems to be locked in. I'm still the average height of a person 150 years ago. 5'6″ right?
I use a lot of humor. [Laughter]
Anyway, so we have these past lives to grow and learn and become this master and then we have the levels of mastery. As we become the ascending master, when we pass, we become a guide if we want to or we move on to another part of the universe. Buddhism calls that Nirvana. You're not ceasing to exist, you're ceasing to exist here on this place, you'll go to another one and you'll more. You don't start as a newbie or as young soul anymore. You're starting off as an old soul in any life form because universal wisdom applies everywhere.
0:28:00.2 Ashley James: So a guide is someone who has been through the whole cycle and now chooses to be a guide rather come into a physical body?
0:28:09.0 Eric Thorton: Correct.
0:28:09.8 Ashley James: Can a guide choose to have an incarnation in physical body or they are done with the physicality?
0:28:14.6 Eric Thorton: They can choose to do it again but they generally wants your guide, it's a lot of time that passes by because you're a guide with the same soul, it's not the body. So you may be with someone in various bodies for 10 or 15 lives while they're learning your specific expertise as the guide.
0:28:37.6 Ashley James: That sounds like fun.
0:28:37.9 Eric Thorton: It is and remember time only means something to the body. It doesn't mean anything to the soul. So if you spend a thousand years with someone, it doesn't mean anything. And so guides know us really, really well. Way better than we'll ever know ourselves and it's fascinating. They have wicked senses of humor too – not work it as in evil, but work it as in funny because they've been there and they have done that and they've been all the different choices we have with our bodies and preferences and things like that. They get it and they don't care.
0:29:18.6 Ashley James: So you can hear guides and angels talk to you? How do you know the difference between the two?
0:29:25.0 Eric Thorton: Angels are very distinctive because they don't have the same frequency because they've never been embodied. So it's really easy for me to tell the difference. It's kind of like meeting someone who is [inaudible] versus someone who's Robin Williams. Not all guides are Robin Williams of course but it's like, they'll have that presence about them that just fits with you because they've done it. Where angels, they literally don't give off that frequency at all. They have senses of humor, but they just aren't that been there done that sense of humor. So it's a very different frequency.
Now we all have what has been termed in some groups The Guardian Angel because their job is mainly to keep us alive. Where guides job is to help us with the stress of being an old soul. So I was explaining it to Duffy and I finally got to explain it. We've talked about the size of the radar dishes and the old souls have these giant radar dishes that taken a hundred thousand gigabytes of information for everyone than a younger soul takes it and it overwhelms the older soul, but those are the lessons.
0:30:51.7 Ashley James: You talked about how some people who are you calling sensitives or those who are older souls can become exhausted from doing things like going to a mall or going grocery shopping because they're taking in all the energies from other people.
0:31:04.9 Eric Thorton: They are perceiving it and where someone else has no perception of it. So they get exhausted and they need to learn and be guided to people that can hopefully help them learn about this radar dish or these perspectives that have might the m very sensitive. They're sensitive in the amount of knowledge coming in, but the stress of this massive knowledge has made their bodies very sensitive.
0:31:31.3 Ashley James: You say you work with a lot of healers. You like to heal healers. Help healers heal themselves so they can go on to be better healers for other people. Are all healers older souls that are more sensitive with the bigger radar dish because older souls are drawn to becoming healers or they have some of their gifts on or can younger souls also be healers?
0:31:58.3 Eric Thorton: Younger souls can be healers in a mechanical way. They can't be healers in an intuitive way. Old souls have that ability to feel energy and that sensitivity that is supposed to happen that physiologically changes as we get damaged as the change that takes place. We have the classic wounded healer. So if you're an old soul and you have this giant radar dish, it's too much information for the body. The body is made to take the small radar dish. We have the exact same body says younger souls in other words. But we got this huge perception problem and that we take in so much information. We become very, very, very physically and mentally stressed and it wounds us and it starts at birth or even before birth. And it starts wounding and when we get wounded slowly or suddenly, we go into what's called a hyper alert position and the amygdala, which is a gland above your both ears which joins at the frontal lobe, starts to work extremely fast. It already works extremely ast, it's the gland that's connected to the digestive brain, and you can look that up. The digestive brain uses the sense of touch only. The main brain uses the sense of touch, taste, sound – the 6 senses. The digestive brain is only touch. So if someone's staring at you with malintent, you need to know. Essentially the amygdala was formed and the digestive was formed for safety.
I was listening to Oprah at one time and what she said was the research on it, so I'm just quoting her, "That the amygdala can tell friend or foe in 30 millionth of a second." When you get wounded and you go on hyper alert, that particular aspect can speed up to a hundred millionth of a second. And it is in that if you think of millionths of a second, it's pure frequency. So if you can pick up frequency of friend or foe between 1 second and a 30 millionth of a second and you have that turned on, now to pick it up to a hundred millionths of second? That's where the gifts are – between 30 millionth to a hundred millionths of a second and even beyond that. That's where you start picking up the frequency of sound that's not in our physical word or in the 3D. You're gonna pick up guides, you're gonna pick up guardinals, you're gonna see things moving around you. We all do, but you're gonna see them more and you're gonna start seeing figures or something to help somebody with, may be an argument with a parent or something when they were young when you're working on their leg.
That information is there, but if your radar dish is picking it up at 30 millionths of a second, you won't be able to see it as a therapist. But an old soul therapist, then you're gonna pick that up and you're gonna go to a totally different type of session. So again, we're talking about stress and cultures.
So then you got someone we'll say as a massage therapist and they're working with someone that is a younger soul. What are they gonna do for that massage? Versus someone who's an older soul that's a massage therapist? What can be the difference in their techniques? The one from the old soul is gonna be much deeper because they can perceive what's going on and move to the places without even being told.
0:35:55.2 Ashley James: So we have this amazing chiropractor and we totally love him and just as a side note and I got to tell about this mattress. But since we got our new bed 35 days ago, we actually haven't needed to go back to our chiropractor.
0:36:12.0 Duffy James: Great bed.
0:36:13.2 Ashley James: I know. It's so amazing. We used to go almost weekly. Sometimes twice a week because I'd wake up with injuries and I'm not that old. Why am I waking up with a neck injury, right, or a lower back? And he thinks like a mechanic. I mean he doesn't follow intuition but he's amazing and we love him. I mean if we could adopt him, we wanna keep him, we love him. He's semi-retired right now so we're a little bit sad about that. He's gonna go into retirement soon, but he brought in a chiropractor to by his clinic and she is wonderful but doesn't do his same techniques and we kept asking why isn't she learning from you? You're almost 40 years in the business, what's goin on? He goes, "You know she has this intuition." And I keep asking her, "Why did you adjust that? Why did you do this?" And she goes, "I just know to go there." And he goes, "I don't understand her process. She just have this intuition, I don't have that." And he respects it which is great, then he's like going to a mechanic. He looks at your body and he goes, "Okay this muscle group is causing this but it's coming from here and it's this never bundle and this is why I'm gonna adjust this." And he can explain everything and you might come in with neck pain and he'll adjust your ankle and everything will come back into alignment because he thinks like a mechanic. So it's that possibly, he's a younger soul thinking more like a mechanic. It's a great adjustment. The other chiropractor who's taking over the clinic, pure intuition. She comes up and she just feels and knows where to adjust and she can explain why.
0:37:54.9 Eric Thorton: Well they might be old souls. One of them is taking the mechanics that all chiropractors learn and they learn themselves the order of it. Where in the chiropractic it's just you learn this move one day, this move another day, and this move another day. You learn that someone's need might affect their shoulder, but how do you assemble that as an individual and your practice? I'll be honest, the guy who's mechanical with it I can say is probably an older soul. He's learned the technique. He's taken this information and made his own technique with it and would tell that he works on people differently, individually.
0:38:37.6 Ashley James: He's pretty amazing. I think you're right.
0:38:40.2 Eric Thorton: He's looking at series of sequences that he's learned or intuited and he can plug that into this person, this person, and this person. Where the other one is more of an emotional thinker. So then she's taking her own soul status and using it to really feel the manusia in the body and different parts of it that are connecting these mechanical sequences because she's also moving the body mechanically. So it's just 2 different approaches to this massive knowledge that they're getting. So I wouldn't say either one of them is a young soul, unless I met them, then I could tell you. The young soul can do that but they're not gonna have the magic from it.
0:39:20.3 Ashley James: So I was a massage therapist in Canada and I was taking a course on craniosacral therapy and I had almost no experience with craniosacral other than I was told it was really cool to add to my tool belt.
0:39:37.6 Eric Thorton: And you have one of each.
0:39:40.2 Ashley James: I have a cranium and sacrum. Yes, yes.
0:39:43.9 Eric Thorton: So you have experience with it.
0:39:44.4 Ashley James: I do. I physically have those. I was in the course and working on a woman doing that basically. They taught the technique. My hands are on her and I'm doing the technique and I'm seeing and it really shocked me. I thought craniosacral was just manipulation of the body. I had no idea that there was a spiritual component to it. Lo and behold.
0:40:13.3 Eric Thorton: Yeah. Everything you have to do with humans has a spiritual component to it.
0:40:16.6 Ashley James: Yes right. We're learners now. And so I'm working on her and I can see trauma and abuse and what the abuse was and where it was still being held in her body. Sort of like I could see like in the CSI TV show how they put a blue light over someone and they can see old scars or old bruises. I could see them and I could see sort of which ones she's worked on healing wise and so I felt compelled to talk to her about it but I also felt really weird like, "Hey by the way while I was working on you, I saw that you were molested." And you know it's sort of a weird conversation. So I brought it up with her and I said what I saw these 2 areas. One that you've worked on this area and described another area that was still very raw emotionally, because she was very experienced with craniosacral, so I guess she knew that this is something that happens. And she goes, "Oh yeah, you're right. 30 years ago… such and such happened and I've worked on it and you're right those are old wounds but I've done on healing." It's sort of like the scar tissues are left behind but I've done the work and she acknowledged that what I saw – the new wounds that hadn't healed yet were emotional wounds that are still being held I think around the diaphragm area. That to me was amazing, when you can touch someone and actually get visions and see what's going on in their body on an emotional level – the emotions are being held in injuries in the body.
0:41:56.3 Eric Thorton: Right. That's why we heal healers. You have that ability and yet that was one of the first times you used it maybe. I don't know.
0:42:06.6 Ashley James: Yeah.
0:42:07.0 Eric Thorton: And so, if you took that person with these traumas held in her body and you released it and she's done with it, it's out of her body. It's done. If the practitioner releases it and they're still learning to do it, it doesn't go away. It will release it, the muscles will relax, you get some benefit from it and 2 weeks later it's right back. That's telling us there is a spiritual component to itself. So if that person that you've discovered that with still had the predatory energy from her attackers or molesters, if she still had the [inaudible 0:42:44.5], if she still had all these things going there, you would go to release the muscles then because you saw why they were tight but she maybe hasn't finished learning from it yet. So then a guy like me would take that and we would go through and see who, what, where, and why?
What you're supposed to be learning from coming to parents or people like this or having been involved in your life in some way and then we take that and we learn from it. We don't look at anything as positive or negative even that. What are we supposed to be learning from it? Yeah, do I think it's tragic? Oh heaven, yes. It's one of the worst things that can happen to a human is being molested when you're young because it changes your emotional status for the rest of your life. But that being said, if you turn it into a learning process, you can heal from it and we cannot just be a survivor, but become the person you're supposed to become because of it and then you are healed, and then you will find your pathway. Then you will find your meaning in life.
In the meantime on a major thing like that, you won't find it. It can stare you in the face and you'll think it's trauma. We call those cross wires. And someone associates love with being abused, manipulated, et cetera then out in the world, they're gonna look at jobs, they're gonna look at people for love equals abuse, manipulation, et cetera and so they're never gonna find what they're supposed to be doing. They can't ever see it until this work is done. And then they'll be out there doing something, it's like a new sense of smell like, "Oh that looks good." And they start to find their purpose or they start to discover they're actually doing their purpose but they could never settle into it because of these contrasts of what love or friendship or work means that has to do with people that they can't aligned with – the younger soul parents.
0:44:46.6 Ashley James: I like that you've mentioned in the past that, people who come too often have had health issues that they've seen everyone for and that it's only when they do the spiritual and emotional work with you that it's finally – it's just that last sort of pin that needed to be pulled out.
0:45:06.9 Eric Thorton: To make everything work. To make all their efforts work. It's so important to include everything people have done prior to seeing me. That is so absolutely important and it's mechanically important as well as spiritually and physically. You can even literally have mechanical work done on you 5 years before you see me and it won't take effect until the day we do the work. And then also they'll go home and they'll roll over and their whole back will realign, where it wouldn't it. You've mentioned the chiropractors. They'd do it, they keep going in and going in and it won't hold and they've done all of this work. I'm usually, unfortunately the last resort. [Laughter] It's too bad, because when you're the first resort you get things done a lot faster. You don't have to suffer as long, but we're stubborn. We don't wanna go into something that's the unknown or the mystery.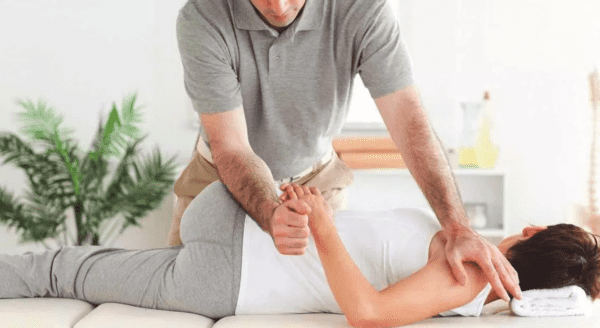 0:46:04.2 Ashley James: A question that come to mind that I wanted to ask you. This might be too generalized because I know each individual has their own reasoning. Tell us about autoimmune disease. Is there a common thread as to the cause and the common way to heal it or is it really individualistic?
0:46:27.1 Eric Thorton: It's very individual. It's very, very individual. Because like, we're talking about Duffy here. His immune system are coming from past lives that he's had and also his grandparents and what they did as individuals, those people did. That doesn't apply to other people with autoimmune systems today. So I don't have any precognition as far as, it's not the right word, but I go into the session innocently. Because we have a certain amount of symptoms. I think we have 280 something symptoms and we have 10,000 or 15,000 different diseases and abnormalities and things like that the human body can have, but only 280 symptoms. So if you go in there thinking that these symptoms specifically means this, you have missed the boat. So I go at it very innocently so it always gives me the perspective from the guides that the person needs right now.
So with someone like you Duffy, this was a huge anchor for some of your issues. So we released the anchor. You still have the issues, but the body's got to get used to not having that anchor, then we can start on the specifics. I tell people first sessions are very different than ongoing sessions because first sessions we gotta release the main bulk that you're carrying around. The body got to learn to that we're not gonna hurt it subconsciously and consciously and then it will let us in toward a much deeper level to where we get specifically you versus the effects of other people on you. What's actually happened to you specifically? Those come in generally, sometimes a little bit in the first session, but more in the ongoing sessions. And sometimes people just need 1 or 2 sessions or 3. Some people want ongoing. They want to really get their lives cleaned up but it's like, "Okay so we dig in" and each time I might have to see people for years because this is what they've worked with. And they're always get in to the next huge level and their bodies changed dramatically after each session. Very, very dramatically. They become completely different personalities because they're becoming their soul's personality instead of the injured personality. And that's where things come up like enlightenment.
0:49:22.0 Duffy James: Didn't you notice that my voice lowered, almost right away?
0:49:25.0 Ashley James: Yeah. That was something I wanted to say. So I wasn't allowed to be in the room when Duffy James was getting his session. I was all ready to come sit in the corner and be a fly on the wall. When I picked him up after his session, he comes out and I noticed that his voice had dropped I don't know how many octaves. I don't know what an octave sounds like but his voice dropped noticeably. Not fake, it wasn't forced but it was his real voice. I know when he's in his in a state of stress, his voice becomes higher, I mean within the male range of voice but his voice becomes sort of stressed and higher pitched and I hadn't heard that relaxed, deep voice for a long time. So I just noticed that that was a shift. I mean his energy shifted but his voice physically shifted.
0:50:18.8 Eric Thorton: Which shows the release of stress. Subconscious stress. When the body can acknowledge this, that's when it knows we're not gonna hurt it and then we start going in there. And we start getting these very specific cross wires. Most people want you to bring it up. They can go, "Oh yeah." And they can look at it then and they can change it. So like if love equals being highly critical, for example. Love is cross wire with all kinds of things, it's not always love but that's a real common one. And so if love equals highly critical, then you're on hyper alert to be critical because you love everybody and so you're stressed. And if you can release that, but love equals because you breathe which is what we ultimately want, your stress levels drop down. But that's a lot distance between love equals being critical and love equals because your present – I love your presence when you're breathing. I have no judgement. Those are a long, long distance away and we have to go in and get the specific cross wires that come up with love equals being critical. And then all of a sudden their voice changes, their being changes, their tones change and they may be very intelligent but they've realized that, "Oh, just because I know something doesn't mean I need to say it." And so the critical part goes away. [Laughter]
You've recognized that one? You're giggling. [Laughter]
0:51:57.3 Ashley James: Yeah, certain relatives of mine matched that. Can you remember that quote and we can read it back to certain relatives that shall not be named? [Laughter]
0:52:09.3 Eric Thorton: It's better that way. [Laughter] But you know, when you can change that, then people's perception of you completely changes too and you've changed complete frequencies. And so you don't even wanna hang out sometimes with some of the people that were hanging with you because of the negative interaction. You changed to a more positive outcome, a more positive being, a more enlightened point of view and all of a sudden these people don't wanna be around you anymore because they're still stuck in the negative points of view.
So when people do this work, I also sometimes we have to say you're gonna change enough now that friends aren't gonna like you anymore – certain friends, because you're no longer in alignment with them. You know people that have anger, hang out with people that are angry and so you're not angry anymore and you're gone. "I got this to do. sorry guys." And so it changes who you hang out with too.
So these perspectives are what vary between happiness and enlightenment. Happiness is a joke, it's a laugh. Enlightenment is joy and that you still have stress, you still have the human problems when you're in enlightenment, but you move to the place of joy very quickly. Instead of staying in this anger or frustration for years on and destroying families and things like that. So as you go through the process, our goal is enlightenment for people. Enlightenment being like we discussed on the last session. Enlightenment being a very simple definition – of being able to move through the problems in life instead of being stuck on them. So you have time left over just to exist and enjoy it and when you're enjoying it, you feel joy. It just comes to you and every person, how they get there is different. And that's why if somebody is a mechanical type, spiritual things don't work because it's the same practice for everybody. Just like aspirin, it affects everybody differently. So people got stuck in a practice and they're stuck, they're not enlightened.
So individually, we have to learn our own path to go into that place of joy and enlightenment and it's a choice. All of it is a choice. We can choose to be happy but we have to make choices consciously with intent to become enlightened where you find that joy, even when in the middle of an argument. We have to make those choices but like we talked about in the beginning of this, spirituality is so confused. The cultures are so confused – religious, spiritual, scientific et cetera and it just keeps people from actually getting there and you can apply that to many cultures. You apply it to the political realm, which we're not gonna get in to today but in the politics world, those cultures, if you confused the people, you got control over. It's the same thing spiritually. You confuse people and they can't get there, so you're controlling the enlightenment process.
0:55:42.7 Ashley James: You remind me of up until very recently in the Catholic church, I mean in history up until, I don't know exactly 100 years ago, 200 years ago, 300 years ago, whatever it was, that the bible was not printed in English and most people didn't know how to read. There was a considerable amount of people that didn't know how to read and that it wasn't written in English and so they trusted that the priest would give them the word of God which allowed – like it's that disconnect that they were reading for the spirituality we get fed to them and it kept them confused enough, because if they couldn't read it, they couldn't memorize passages, they couldn't be empowered by it.
0:56:31.8 Eric Thorton: Couldn't call the church on the crap. If you don't know what they're saying, you can't go. You can't raise your hand and go. You're taking that one a little too far. There's a lot of humanity in that instead of just the word and then they build on the humanity.
0:56:50.6 Ashley James: Right.
0:56:51.5 Eric Thorton: And it becomes this big political trademark instead of from the original information. And it's so very much on purpose.
0:57:01.6 Ashley James: In Quebec which is a province in Canada, the French saw that they were far outnumbered from the English. And so politically they told the churches to tell all the people that came that it was God's will that they need to have very large families.
0:57:25.7 Eric Thorton: [Laughter] Big Catholic family huh?
0:57:28.2 Ashley James: Right. So still to this day in Canada it's very typical to see a family of 12 children, if they're in or from Quebec or Catholic and that it is all politics. Right?
0:57:44.4 Eric Thorton: Right.
0:57:44.9 Ashley James: But this is just an example of how politics uses religion in the past to control the population and that's just an interesting example that because of that, Quebec was able to populate themselves very quickly enough to take over that region and it's still in control of the region to this day.
0:58:07.4 Eric Thorton: We have this same thing here with these abortion sites. We have work shortage, we have a labor shortage of people that can do that type of thing and we can limit our growth to 1 or 2 children, so that population isn't feeding itself. Population has to grow an economy to feed itself and so politically, they've politicized women's birth rights so that they can control the population. They did the same thing in China. They have too many people. "You women, you get pregnant. You're either gonna have an abortion because you only have 1 child. If you don't, you gotta pay us 20 grand or 30 grand or whatever it is, the government." And that's how they control the population because their's was too many. So it is, it is very politicized in these cultures and it's confusing and it keeps the spiritual growth from happening.
How did we get into this? [Laughter] Do you want to get in that?
0:59:15.8 Ashley James: Either way.
0:59:16.3 Eric Thorton: The abortion stuff or the political things?
0:59:19.7 Ashley James: I was more thinking about going down the road of how to help people find clarity in their spirituality even though there is a cultural intent to keep them away from it.
0:59:33.0 Eric Thorton: Okay. So to finish up the abortion issue, if you think for a moment that God doesn't know abortions happen or miscarriages, you're crazy. There's huge lessons from either one for both parents and those lessons are only good. Now, should abortion and my opinion be used for birth control? No. But there's huge lessons and women that have had it and the men that I've provided have worked with them, they have enormous gifts come from these things and yet our political system takes that knowledge and confuses it and makes people very guilty for doing this and it stalls their walk. Because the cultures have made them feel so bad that they die with guilt instead of joy.
So there's an extreme of everything that's human. I'm human too, I get it. But there's also a point to doing things correctly, in the right timing, and everything else. And if things are settled, then the couple or the woman alone can make a proper decision for themselves that they are at pace with and it's done and they don't have to carry this burden around their whole life that stops their spiritual growth.
1:01:09.6 Ashley James: I talked about this in a past episode but I worked with a woman which was back in 2005, 2006. It was right around New Year so I can't remember whether it was in 2005 or 2006, right around there. And this woman had had chronic pain – massive. She was on Tylenol 3 everyday for years, I think for over 10 years she was on this pain medication and she was a long distance runner and the doctors kept saying to her, "It's because you have arthritis from long distance running." And I knew it wasn't. I palpated her back, we did an 8-hour breakthrough session using NLP and timeline therapy and so I palpated her back and I felt her quadratus lumborum on one side – this is a square shaped muscle on the back, was cold and hard. Meaning there was no circulation there and then on the other side it was nice, malleable and warm. And I know that when we have unresolved emotions and we're not facing them, our body will manifest in the muscles.
We actually squeeze the muscles so tight it creates pain so that we listen, so that we pay attention. And as we were working through it took a few hours of talking like you do in your sessions to finally come upon the secret she never told anyone that she had an abortion. She was Catholic and she felt incredibly guilty. I had her tell me the whole story and she went into the session and the nurse came to give her the pain medication before the abortion happened she said, "No, I'm not taking any pain medication." And the nurse is concerned, the doctor came in and said, "There's really uncomfortable. You're gonna want to take it." And she said, "I have to pay for this guilt in pain." I nearly felt my tears, "Did you hear what you said?" I said, "You have been experiencing physical pain every day since your abortion because you're still holding on to the guilt of it and she said, "No, no I paid for it that day." I said, "Listen to your body. Where is your guilt right now and where is your pain?" And so she finally, like the light bulb went off and she realized that she was.
Everytime she felt guilt her back pain would flare up to 10 out of 10 and she'd take a pain med to numb it because she was stuffing down those emotions and so we did the emotional work and release the guilt. Her pain went to zero. I touched her back and the quadratus lumborum that had been previously hard and cold was red. It was like the circulation came back.
1:03:55.3 Eric Thorton: It's the circulation coming back.
1:03:55.7 Ashley James: Yeah.
1:03:57.5 Eric Thorton: And that's induced by culture.
1:04:00.4 Ashley James: The religious culture.
1:04:03.3 Eric Thorton: That's induced by man saying what God thinks.
1:04:06.3 Ashley James: We're not condoning. We're not saying, "Yay! Everyone should go get abortion."
1:04:11.8 Eric Thorton: No. No.
1:04:12.4 Ashley James: We wouldn't wanna use it as a birth control.
1:04:19.2 Eric Thorton: It's very hard for the female's body, physically hard. If you have so many abortions, then you can't carry children anymore.
1:04:26.7 Ashley James: There's a heartbeat, it's a human being that we're killing.
1:04:33.0 Eric Thorton: Right, at some point. This is where our discovery hasn't gotten there yet. A soul doesn't necessarily hooked to the body at physical conception. There can be a heartbeat, there can be brain waves and that soul is still not hooked to that body and that's not a viable egg yet. And there's many things that happen that people don't understand that has to do with karma, and souls, processes and things like that.
1:05:00.0 Ashley James: I think we have to go here now.
1:05:01.4 Eric Thorton: Okay. I'm gonna give an example. I know a lady, Catholic and in her 50s she got pregnant. Well the doctor said, "If you carry this, you're going to die." Because she was too old and she had too many children before and it just wasn't gonna work and so she reluctantly had an abortion and she felt guilty of it for years and years and years. And she had children and grandchildren born and she found out that one of those grandchildren was in fact hooked to the fetus that she had aborted. Because this isn't a waste. Souls wanna come into a family, genetics and if it doesn't happen here, it's gonna happen over here.
I have another client who's she miscarried her stillborn and that child, that soul that was hooked and went to full term and there was something that went wrong. Horrible, awful, and I'm not just counting any of the pain and suffering. But her second child, she had another one and then the next one is the same soul that was hooked to the one that was still birth. So see, God knows what's going on here, if you reason the word God. And it's ok, but man in their ignorance sets up rules that become part of our culture that make it so people can't grow spiritually. They have to stay as the follower, the sheep if you will, instead of becoming the shepherd. Because if they become the shepherd, they'll look at governments and go, "Uh-uh honey." [Laughter] And they vote for what's right instead of the latest cultural trend.
And so the cultures like these points of control and they keep people in the lives of discovery from finding who they are and being able to help the rest of population towards enlightenment.
1:07:24.5 Ashley James: So let's help those that are listening that are in their lives of discovery. Let's help them to gain clarity so they can find their spiritual path clearly without having cultural intent blind them or muddy the water. So what advice or what tools, what kind of homework can you give those listening who want to gain more clarity and freedom around their spiritual path?
1:07:58.9 Eric Thorton: Well we all have our soul's personality and our default personality which is the personality that's formed in childhood and our current personality. The current personality is actually a combination of both – the soul's personality or the soul's history and the default personality. And so within each person, there's a fight between the two, and old souls distinctly know it. So they go and they do this X,Y, and Z for a living or they get in these routines and habits wherever they are but something in them tells them it's not enough, it's not right, it's not this and so – and our culture say, "No, you have to do this." Well, pay attention to what something in you innately is going. This isn't enough, this isn't right. And then we throw in from our cultures the idea of success and what we're supposed to be doing bringing success.
Success to an old soul is joy. It's not cash. Yes, we have to have cash to live in the world but if you're doing something that's not at all going to bring joy in an old soul, or something if you're in the lives of discovery, it will bring you joy for a while and then the old soul will need to move on, so it stops bringing you joy. Well, that's a sign of your soul's personality – to pay attention to these things and go okay instead of fighting it because the old the old culture says stick with it, go, "Oh okay, this is coming to a close now." So I'm opening my eyes up. What's gonna show up and have me naturally easily gravitate over there instead of me having a big eruption and, "Oh my god, I lost my job and all of the stuff." Because you didn't pay attention to when it was telling you, "Okay, I need to move on." And then if you pay attention, you just naturally start opening your eyes up and you let the world manifest for you. If you get to the critical point where we discussed that you can't stand it, you can't recognize what the world is manifesting for you because you are too under the frustration.
1:10:21.7 Ashley James: That kind of sounds like being stuck in victimhood.
1:10:25.5 Eric Thorton: Oh yeah, that's part of our culture. Victim is an award in our culture and in the largest percentage or our culture. And because then, that's who you are, you become a victim. That's what we're taught we have to be and they keep changing the rules to keep us victims where old souls go, "Nope." But we need to pay attention to it early on. If you're an old soul and you have an obligation, like let's say, you have a family, as an old soul you can go, "Okay, I know everything that's gonna lead to something new and I can go get a job where I'm doing the mechanics to bring home a paycheck. And because I'm an old soul and relaxed, I can keep my eyes open from all the networking that's gonna happen in this job that I manifested."
If you keep going "I hate this job. I can't stand it but I'm doing it to support my family", you will never discover the networking that your guides will give you to find the next thing to do that's in your pathway. But our cultures say, "Stick with it no matter what" and then you missed the boat.
1:11:42.5 Ashley James: That's the golden handcuffs.
1:11:45.1 Eric Thorton: Totally, completely that.
1:11:47.4 Ashley James: This reminds me of a story my dad told me. My dad was the kind of person that had over 200 employees and he just would kind of fall in love with them and after they left, you know he wished then well and he'd like to stay in touch with them. He loved reaching out to people and help people with a really big heart and there's one guy who had worked for him for a while called him up crying and freaking out. He wasn't employed by my dad anymore and he said, "I don't know what to do. We just lost our house. I'm sitting in our car. I got my kids and my wife and we're homeless right now and I don't know what to do." My dad described him as being really stuck in that victim mentality unable to see, like you said unable to see the opportunities because he was so bought into the woes, "I can't get a job. I can't get a house, oh my gosh. We're gonna be homeless." He just kept focusing on the negative and not seeing the opportunity. And my dad said, "Didn't you tell me you had an aunt in the other part of the province 4 or 5 hours way who wanted to come live with her and be her caretaker so that she didn't have to go to an old folks home and she said that if you did this when she die, she'd leave you her house?" His friend had forgotten this opportunity because he was so wrapped up in the victimhood, he couldn't see something right in front of his face that when we're in victim mentality, we can't see opportunities.
1:13:34.5 Eric Thorton: That's very true. Guides understand our anthropology. So if you take the limited information I have in psychology because I didn't graduate with it. I didn't graduate with a master's. But it's about what we call anthropological psychology. In anthropological psychology they look at the entire human being through anthropology instead of through cultures. The guides don't care about cultures, they'll point it out to you – what in the culture is upsetting your anthropology. So in anthropological psychology, they break down the human existence to very simple, non-complex features. So in anthropological psychology you have the family group, the friends group, and the trading group. And if anything in those 3 groups is upset, you become obsessed and causing you mental stress. Victim is going to either take away your trading group, your family group and or your friend group and if he gets all 3, he lost his house, friend group goes away, he's got his family in a car – family group went away. And it started with the trading group. So that person had hit all 3 and your father found a way to bring him back to realize he was ok. He had someone to trade with – aunt. He had friends still – your dad was his friend to help him to keep his family safe. And all of a sudden you go, "Oh, my gosh." And if you can keep any of those 3 upset, you can control the entire person.
This is one thing they've learned with mass media. Last time we talked about energetic PTSD. Well, by keeping the political upset it keeps your trading group upset. It keeps it all in discourse and depending on your history, past life and current life is how much upset that is and then they can control the friends group and the family group. And that's one of the big ways they've learned to control populations – is by messing with those 3 groups.
1:16:14.6 Ashley James: Yeah. You've brought up based on this interview and also in past ones about there's a cultural meme that can control us, right? And so we as individuals would like to learn how to separate ourselves from the manipulation of the greater intent that's trying to keep us unconscious?
1:16:44.7 Eric Thorton: In the work we do, when we find the soul's personality and you start to recognize it in yourself, then you are automatically not affected nearly as much from these other groups that are trying to control cultures. So like with me, I do get a little upset because of our political situation because it's throwing everything into an odd place that we're not used to. I said if the current situation happened before Trump was elected, that was gonna be an interesting ride I didn't say he wasn't gonna be elected because there was a high chance he was gonna be elected and sure enough we are having an interesting ride. And it is a ride that we need unfortunately, because it has revealed a whole bunch of stuff in the under current that isn't okay and we just were ignoring it.
And so, you can look at it from the perspective of the soul and what the planet is learning from it or you can come back down and be a victim to it. That's up to you. That's a choice.
1:17:57.0 Ashley James: So to come back to the abortion discussion, a woman can be a victim of the abortion and hold on to the guilt and be stuck possibly holding on to a physical illness. Holding on to the emotions like my example with my client, so in any situation where something negative, bad, harmful has happened to us in our past – and it could be a natural disaster, it doesn't have to be someone doing to us or something that we chose to do ourselves, it could be something negative has happened. We can perceive it as negative and hold on to victimhood around it which not allowing us to learn, not allowing us to get to the [inaudible 1:18:48.3] not allowing us to heal our body.
1:18:51.9 Eric Thorton: It's a cascade of effects and it's not just one. So let's say the emotion, if you feel guilty, it damages parts of your body. What it's doing to the brain? Because the brain controls part of the body and that's one. Put the muscle on that lady you're talking about and it's like, "Well why is the brain feeding that to the body?" What is it that's there. So some of them maybe the Catholic yelt, but where has it caused problems all the way through their life that led up the need for the abortion? That's what we have to get to – it's what's leading up to that? So that you have to have the abortion, you manifest, that's a big deal. So that's a manifestation and what are you learning from it? How are you going from it? Let's remove the cultures and look at it for what it is and the benefits that you got or other family got. Maybe that the body that was aborted, the soul that might have been hooked to it is gonna go on to another family person or be yours again in a better situation.
Since we're talking about that, sometimes people will feel the need the need for an abortion because it's gonna be a defective fetus and they don't know that but they feel a need to have an abortion. This isn't the right timing because their guides are going, "Nope this isn't right." In other words, there are many reasons for things that our cultures overlook.
1:20:33.0 Ashley James: And again, I wanna say that we're being neutral. We're not being pro-choice or pro-life. We're not taking a stance in this because I want both sides. People who subscribe to either side and I think like you said, as we become older souls we have a problem with staying in that one box that holding on to a radical being in one position, right? Because we see can see it from so many angles.
1:21:06.8 Eric Thorton: And there's always tons of angles for everything and the cultures can't incorporate all of those.
1:21:13.4 Ashley James: So we're not being on either side, but we are saying for those women who've had that happen in the past that if they're holding on to the guilt and not gaining the positive learnings like you said.
1:21:31.5 Eric Thorton: Exactly.
1:21:32.6 Ashley James: Because in any bad experience, whether it's a tornado or an earthquake, it doesn't have to be abortion, any negative experience to which we're holding negative emotions, we can find positive learnings in order to let go, in order to learn or to grow, and in order to gain more spiritual health.
1:21:55.0 Eric Thorton: Well, just from someone going through a medical thing like an abortion or anything else, you gain a massive amount of compassion for it, if you're not a victim to it. And then you can actually help someone else who's going through something similar. If you're a victim, you can't. You'd try to help someone else, your victim energy is gonna come out and give them victim energy. Or if you come through it with no victim, then you can have that Godlike peer compassion that's not judgmental.
1:22:28.2 Ashley James: Just like abortion is a very hot topic, miscarriages are very, very common and yet it is so painful to talk about. Women feel shame and guilt, they blame themselves, they feel like they're broken or something's wrong them.
1:22:48.6 Eric Thorton: Again, culture is victimizing those women.
1:22:54.8 Ashley James: What could you say to the women who've had those experiences in their past and maybe it's still raw or still hurts or they're still holding on to negative emotions? What could you say to help them to heal?
1:23:06.6 Eric Thorton: First of all if they didn't have those emotions, why exist? The fact that they're good people, they have emotions and you need to embrace that emotion without the guilt or the fear. That's the very first step. It's realizing how wonderful a person you are because you can feel that and then be with it. It's like anyone died in the family, you don't get over it, you have to place it. If you go into the cultures that have to do around a miscarriage or an abortion, you're never going to find the value in the human being that you are that feels the things they feel because they are good, wonderful person. If someone has a miscarriage or an abortion and they feel nothing, what's wrong? If they feel, that's wonderful and they have to. And if they feel outside the culture, it can turn to compassion and love and turn to kind support for other women that are going through that and you can be an ear, you can be a therapist for them just in any given moment. If you truly embrace this good person that has these feelings, then you come to peace with it and then you can be used as a tool. If you're in the victimhood, if you're in the culture that keeps you from coming peace with it, it keeps you from learning them, then the guides cannot use you for your gift of compassion and love that you gain from these experiences. It never becomes that gift.
So that is the first and primary step. It's seeing what a wonderful person you are for having that, for missing the opportunity of this fetus. And the reason we feel so guilty is because we don't know that that fetus is probably gonna be born at some time down the line or that soul is still gonna come to you. But the soul is gonna come in an another fetus, that one more suited to that soul. Miscarriages and like I said earlier, abortions can be the impetus because it's not at an effective body for what that sould needs and it knows it will come in to give like this lady I talked to you about that was in her 50s. She had great learning from it. And when she learned that she didn't kill anybody, it will bring their life up to help others. That fetus wasn't meant to come to [1:26:02.8 inaudible] it was meant to teach her that this isn't a horrible thing. It took a number of years after the fetus for this to be revealed that it was her grandchild but it was like this is what was supposed to happen. It was a lesson in all of this then she realized, "Oh my gosh." The church doesn't actually know everything.
1:26:27.8 Ashley James: So is there free will? I mean could she have said no and move forward and had that child and this soul come in to, you know.
1:26:39.1 Eric Thorton: Of course and she might become very naive from it or died and those are valuable lessons as well.
1:26:45.7 Ashley James: So there's freewill at each step in the road, there are valuable lessons from our choices.
1:26:51.6 Eric Thorton: I look at it this way, this is what I've been taught. We have certain things we're going to do. Certain major blocks in your life much like in astrology, the major tangents. We're gonna do them, there's no choice and so everything's gonna lead to these moments. But the guides will use anything that comes up along the way to teach you. So if you make a choice, you have 2 choices like with that lady – either have an abortion and possibly remain healthy for the rest of her life or not and possibly dying and how it might affect is she lived and things like that. She's making a choice. The fact that the choice is there is what would be part of the Akashic record, karma, whatever words you might wanna use. Which choice she makes, then the guides will use that. The one that was supposed to which was the abortion and the other was, well, you have it you're gonna be sick and on and on or die and then the child's gonna be raised in these set of circumstances and probably if she would have had it, maybe that same son that that fetus was going to be born to would be raising that child from that point on.
We don't know these things and when we try to legislate them, it doesn't work. We mess it up. That's why it's not the fight for abortions, it's the fight for women's rights because that's the fight. You can have the choice to have the lessons from the choice versus having it governed. Since we're on the subject, that's what our forefathers put into our constitution – was the choices so that things could work out. Not according to a tyrannical government but according to freedom of choice. It makes them confusing, it makes it all muffled up. It's not clean, and nice and defined, but it still keeps free choice. So we have our lessons not something to dictated by somebody else because the lessons are much sweeter when they come from ourselves. When we can get in that soul's personality, it's amazing what you can do. The most tragic things can become the sweetest things that ever worked.
And just because the child might be born into another body – the soul, it doesn't mean you still won't mourn the one that disappeared for whatever reason. It was because you're a good person. Again back to that. That's a wonderful gift but they take it away with our culture so it keeps us from the enlightenment, from finding the joy. So it's a sad state of affairs for this occurred in my book, "The Removing of Freedom" our personal choices. Again, we had to look at that and that's why the current administration is in about what was happening underneath, it's that we're slowly taken away our freedom from both sides and we had to look at that and establish the things be well established of the next 10 or 15 years. A whole new way of existing in our country and it's gonna be with free rights. It will be with women's rights because we've realized that all rights – we've realized that this in the background is being eroded, taken away. And now everyone's going, "Oh heck. We don't know what we're doing ye but something is really wrong and we're gonna change it." And so it's gonna be changed. That's why I said it's gonna be interesting. [Laughter] And it continues that way.
1:31:01.2 Ashley James: What can we do to open our perception to hear advice from our guides?
1:31:11.2 Eric Thorton: It's that timeline, first of all. Everyone has things they can learn in each life. So by remaining in free will, by remaining and valuing who we are, we become a better tool for where our gifts are currently in our current life. So let's say we have people in the lives of discovery, these are the people I see most and they have what in some circles, we call it totem. The totem is a symbolic gesture that talks about maybe you have these different animals on the totem or an object on the totem and it's telling you that these gifts are available in this life. They've already done it in past life, they've earned it and they are available. When we're caught in our cultures, the negative cultures we've developed, you can't use the gifts well. When we come to the place of no judgement, that's the place of joy. When you look at things from that moderate point of view you can find the full value, then can those totem animals come to you because you're not caught in your pain and suffering. You're in joy and then you can look at things through those gifts from a neutral place.
If you're caught in pain and suffering, that is going to influence what we call the cognitive biases. So for example I worked with a lady, I'll just use her first name Lara for a couple for years side by side in tandem with clients, but only the female clients. She could not work with the male clients. Now she was a master but very injured and she works through it. So she saw everything in the male clients as something – because men have testosterone, so she saw testosterone as a very, very negative thing even though she had it to. So the male libido and the male imagination is governed by testosterone supposedly when you're young. And so men's psyche goes all over the place. You know they talk about boys and school about every 2 seconds, they gotta think about testosterone related things and she would see that in the man's energy filed and feel threatened by it. So these aspects of her totem could come out but a whole bunch more couldn't because of her own fears.
Well if we're asking to use our gifts, how can we do that coming from a negative victim place? Can't do it. You put cognitive bias to everything the guides say instead of being neutral.
1:34:24.6 Ashley James: That reminds me in Huna which is the spirituality that comes from ancient Polynesian and Hawaii. They have this image of 3 points – the higher self, the conscious mind, and the unconscious mind and it's like a vesica piscis where each one has a circle. So where the heart is the unconscious mind in this drawing and the one in the middle is the conscious mind and then one up above the head is the higher self where the information from guides would come from. And in this drawing in ancient Hawaii they would say that the information comes from the higher self into the unconscious and then the unconscious then gives it to the conscious. So kind of like eyesight of hearing, it is – all information to our 5 senses is filtered first through our unconscious mind and through the reticular activating system of the brain before it is filtered highly.
We think we're always aware of everything that our senses have, but we're not. Like you're not aware of the feeling of your feet in your sandals or your shoes until I mention it because your brain deleted that information because it wasn't relevant to right now. So our brains our always deleting or distorting information that's coming in to our 5 senses or unconscious brain, right? And what we don't think about often but what they illustrated in Huna is that the unconscious bias that filters the unconscious mind also filter the spiritual information coming through our intuition or our guides. And so if we have negative beliefs, our guides could be giving us really great information but because it's coming through the filter of our unconscious first, that it can be distorted. So I think that's what you're describing.
1:36:36.9 Eric Thorton: Exactly. It's very powerful. It has to do with your intent. So you sit here and if you are in fear on a subject matter, you cannot be clear about it. That's why people masters are all moderates. Yes I have my biases, I can't help it because I'm living a human existence. That's why the work is inclusive because I can't be used for everything. I have biases. I was born in the United States – that's a bias compared to being born in South Africa. And so it truly takes a village because of those very biases. It's like I can see the future through my biases, but you can't be predicting the future like Nostradamus by himself. You have to predict the future, people that can all do this come together in a group to get the full perspective around one subject. So someone may be over it at 10 degree perspective, some may be at 30 degrees, someone at 36 degree, et cetera looking at the same subject matter and then you get a full picture. Instead of like Nostradamus, the pictures were very vague and you could apply it to many things. Yes he was good, no question about that but it wasn't a full picture so we don't know what he meant. Now if you're working with clients everyday, you can't go into the don't know what you meant by your own cognitive biases. So it limits your healing ability to be used as a healer.
Now if you take the human subject as well just our who we are as humans, we're not satisfied with who we are for various reasons, injuries usually. We always want to be somebody else. So there's many healers we call wannabe because they want to be a healer because they grande sized that he's being someone important. Where are true healer, true master feel none of that. They literally feel like the most normal person on the planet. Or people who want to be and they seek out, much like becoming a doctor. They seek out these spiritual things, it's because we are spiritual beings we're curious about it. But a lot of times, I'm sure you've seen it, is it's the impetus for injury. And if that's the impetus, that limits extremely what your guides can use you for.
1:39:23.1Ashley James: Until you heal that injury.
1:39:24.6 Eric Thorton: Until you heal that injury then it expands automatically. I have many clients who have gone on to become spiritual powerhouses that you've heard of in our area and around the world because we've cleared up all these other stuff through their processes here and other people they've gone to and all of a sudden their past doesn't matter. There's a very well-known hypnotist and an animal talk person around in the areas and I've worked with them both before they even started the businesses up. They couldn't figure out what to do. They had these little gifts but it wouldn't come together and we found out who, what, when, were, and why and all of a sudden it starts manifesting for them. But without that healing maybe the animal talk person couldn't look through the innocent, it only looked through the injury and the fact that she loved animals and only animals because she couldn't trust humans. Then you're hearing from the animals all the negative things about humans and that's not useful to a guide. So she gets through the injury and all of a sudden she takes that same gift and can now expand it because you're coming through perspective. And she finds out all these wonderful things about animals now. She travels all over the world and we just solidified it for her.
Same with the hypnotist, she travels all over the world now doing things with people all over the world. She's amazing now. I get her newsletters and all that other stuff and it's someone you know. [Laughter] And I just solidified it for her. So I look at that and go, I was a little bitty part of her healing group that allowed her – and I don't take credit for it. It's just my little part to guide her to be able to go whack – there it is, her guides can then use her. And I know my part was just a little one but it's part of her village and I'd love to know the rest of the parts of her village. [Laughter] Because it's amazing what she's able to do.
So that's how you start using those gifts with totem. Then once you're using them all or a large portion of them, then you have demonstrated your spiritual growth and then new gifts start showing up. All of a sudden the clarity becomes solid or all of a sudden you're able to work with people that you've never ever dreamed of working with. A whole different direction to your human practice because you have gotten your psychology – has become healthy. So it's one step ahead of your gifts. If your psychology is behind you gifts, you're doing it out of ego. And we talked about that earlier, that's called a sorcerer or a sorceress. You're working out of ego and they have the same gifts as a healer. The healer probably has been a sorcerer at one time because they've learned that using things and doing things out of ego and desire can make you very vulnerable and go into areas of ego and desire.
It's very real. I've worked on a number of people – with local and distant sorcerers that are very serious. One time I've got into someone's energy and literally my legs were not under me. I could not stand as if my legs were gone and I collapsed to the floor and the person on the table jumped up, "Oh my god, are you okay?" "Yeah, I am. I just learned something." [Laughter] And sorcerers are the same as a healer, they're just using it as an ego. I mean I could technically do all those same things but I would never do it. I've entered mastery so that can't happen. Do I make mistakes? Oh, sure. But I don't do my work from a place of ego. I have to reckon with that as far as doing public work too. Just being on a radio show, is it coming from a place of ego or coming from a place of healer? And I had to think about it and work with it various times throughout my career.
1:44:00.3 Ashley James: But just the fact that you're asking yourself, I mean someone who comes from ego doesn't sit there to contemplate. Is this really coming from ego or this is you know?
1:44:09.5 Eric Thorton: They don't and that's what I had to reckon with because just getting to talking on your blog here, it could be an egoic thing or it could be a thing for healing and supporting other people. And that's where I have to learn to keep it there, if at all possible. Do I have opinions? Yes and it was like any other human. Do some of them stink? Oh you betcha. But the intent is to not create karma and just to remain integrity. And I have never sought any of this, it's just there. So yeah, I want people to understand what I'm talking here.
When people are egoically seeking to their healing that is also a good thing, it's just not mastery. When you seek to become a Reiki master, you are literally redefining by going to the process of how you feel energy and it's bringing it to you so that in the future lives, you can use that. So these processes are very important of ego seeking and trying to be a healer because you wanna be – it's an important part of it. Because you're discovering the various ways that God reveals itself to the world. It's just not a neutral thing that the master has. It's an ego driven thing. So in the lives of discovery, you maybe want to learn Reiki, you maybe wanna learn herbology, you want to do this and you have to apply it to make a living. So I'm not finding any fault with any of that. It's just not a master yet or you come in having access to all that information in a neutral way.
Great masters all have agreement set up that they do not create karma at all cost and how do you negotiate that is what the individual has to figure out because that's part of the lesson. So how I negotiate doing public work is an important lesson for me in how to so that. The ascending masters are amazing at it. They're great in the public, they're great in everything. They're just good at everything. They remain in that neutral spot. I'm learning that. I'm not there yet so I've had to find it within myself. And without wanting to do that, I would never have the experience of try it and finding those places. So I never preprove these things, when they take that and say that's it and that's end all for everything? That's when I find a problem because that's very high ego. So like Reiki, it's not the end all. You can't do everything being a chiropractor. You can't fix everything. You being an herb person or a Naturopath, you can't fix everything. And if so your ego drive to do that, and the ones I like are the ones that are open, they're amazing people. And the ones that are closed with it, they're not amazing. They still do good work, but they're not amazing.
So perspective and intent is everything and we have to have intent. And so with my guides I have set up situations with them and no matter what, I don't want to create karma and they literally cut me off, if I start to do that. Sometimes I have to do that in my life. I have to have my lessons too but they let those ones go buy. But the ones that I can screw up, they stop me from doing it so I don't create more karma.
1:48:20.4 Ashley James: So as our gifts come into fruition, our guides can help us.
1:48:26.5 Eric Thorton: Very much so.
1:48:27.5 Ashley James: And we can ask our guides to also help us not use our gift to disrupt karma or to create karma.
1:48:37.0 Eric Thorton: Right. Damage on a spiritual level. Because remember the bodies, they're wanting to play a lot but they are vessels for it. We're grateful for them, we need to love them. we need to respect them, we need to give them hugs, we need to say I'm sorry. Because of you spiritual pathway it causes strain to the body. We need to do all those things, they have to be very, very valuable and held very tightly but they are secondary compared to soul's pathway. And there's a convoluted pattern that takes place. You might say a series of venn diagrams where the cultural laws and the spiritual laws crossover and one creates spiritual growth and the other creates physical growth in these common areas. So spiritual pathways create human evolution. Human evolution in the form of all these laws and cultures create the incidences for spiritual growth. If it was legal to kill people, there would be no lessons if you are involved in a killing of another human being.
So we have to have those cultural laws to provide the spiritual growth. When you start giving the extremes, it's out of balance and that's in all directions. That's why healers or masters will always be in that neutral plays. Always, when they're working with people.
1:50:16.0 Ashley James: Yeah an idea came to mind when we're talking about needing to maintain women's rights and free will to choose to have an abortion or not. The idea came to my mind, what about laws like DUI or murder, why should we have laws to prevent us from doing other things that would take away a free will? So when one choose to drink and drive or choose to murder someone, those laws are imposing free will right? Just like abortion, to take it away would be kind of like taking away the free will. But what you're saying is that we need some laws and balance – we need balance. I'm talking very extremes here. We need the balance and the laws in order for us to create circumstances to learn from.
1:51:16.2 Eric Thorton: Correct. So like someone you mentioned, drunk driver. Well, we think it's wrong and it is. It's really wrong for the human body and I won't go there period. It's wrong. But is that drunk driver creating karma or is he playing a part in the drama in the karma that a van full of people half of them dying from an accident from the drunk driver hitting them or getting in the way? We say the drunk driver needs to be punished and it's all karmic or sin and this is that and the other. Well maybe they're playing a part that says, I have to hit this car so this many people die so that karma between them takes place and you're just a role. So then the person does have to be punished because he's driving drunk and because not every drunk driver is fulfilling the karmic role. And we also have to love the drunk driver because he may be playing a role that is fulfilling someone else's karma or it sets up in motion his or her karma.
1:52:34.2 Ashley James: And the circumstances allow these people to learn from to gain spiritual growth.
1:52:41.0 Eric Thorton: Right. The circumstances are the laws that say no and then it puts a punch into the growth. It shoves it over the edge. And if so you're a drunk driver, you will go to jail. You feel guilty maybe you killed 10 or 15 people on a bus or something like that but it was something you had to do but you feel so guilty about it because of our cultures that you go to jail and you learn all sorts of new things. And you feel guilty so you're interested in learning, maybe you get some psychotherapy, maybe you'll find Jesus or Mohammad or something in jail and you learn a whole different new way of existing. It would never have happened if you didn't drive drunk and kill a bunch of people.
1:53:27.9 Ashley James: I know 2 people, fortunately didn't kill anyone but I know 2 people who had DUIs who – that was the event that had them completely changed their life.
1:53:41.6 Eric Thorton: Exactly. Without the laws it would never have listed them into that. And then if you expand the picture, if they didn't have that event, it would have to amp up to get them to change and grow and their life. Then it may have been far more tragic.
1:54:01.0 Ashley James: This sounds a lot like in naturopathic medicine. We've had many naturopaths on the show even from day 1. The first episode of this show over 3 years ago, when we talk about physical health, the body speaks to us in symptoms and the symptoms start off as whisper. So maybe you have a little shoulder tension or a little tiny headache. Like really small, easy, manageable symptoms – the body is whispering. And if we ignore it or we self medicate, we take Tylenol or Advil or we drink coffee or whatever we do, over the counter or prescription wise, we look to self medicate, we look to push down the symptoms. We're not listening to the body or we don't realize that the body has this language is trying to communicate something. The more we not listen to the symptoms and keep going, the symptoms get stronger and stronger and stronger and also we're gonna get hit by the cosmic 2 by 4 and that's the body yelling at us. So if we can catch ourselves when the symptoms are small, correct something really soon. Like you catch something in pre-diabetes, type 2 diabetes is easy to correct anyway but by the time you are full blown diabetic, you've done damage to your eyesight, your circulation, to your heart, you may not realize it. So it's best to catch something when you notice a few weird symptoms like, "I'm waking up in the middle of the night to pee." Or, "Why am I angry and kind of hungry 45 minutes after eating?" Or, "Why am I really sleepy in the afternoon?"
You catch those symptoms early on, you can correct it. And what you're describing is like spiritual symptoms that if we don't learn and we ignore, it's kind of like the lesson comes harder and harder and harder until we do.
1:55:48.3 Eric Thorton: it completely amplifies. We do that, we talked about magnets in one of the previous talks where each incident around the wound, you main wound is your main magnet stuck to your belly and each incident is another magnet. And we will keep getting magnets until we get a huge pile of magnets that forces us to our homework or we can look at it when we start collecting the magnets. And they're designed to get us to search, search for growth, search for wisdom, search for God. It's a perfect system, if you're stubborn, you're gonna get a lot more magnets. You're gonna get a lot bigger and bigger drama and that's not enlightened. Enlightened is looking at each high and low of the day and go, "Okay what am I learning from that?"
Sometimes it takes a day or 2 or 3 to do that but not a year or 2 or 10 or 15. And when you get this huge pile, if you have a pile of magnets and you kept adding to it, pretty soon you're looking at apile of magnets. And if someone says boo to you, you look through the magnets and why the hell did you say boo to me? Instead of interesting.
So yes, very much so. We're designed to amped up in everything until we finally tell whatever happens that it's necessary. That goes back to the guides will use whatever happens to bring you to your lesson. And it's not all planned. The major things are planned, but the rest of them which can become major are not planned.
1:57:42.4 Ashley James: What kind of introspection or what kind of questions can we ask ourselves in order to gain the positive learnings?
1:57:51.3 Eric Thorton: "What is it that's giving me question?" So when a person's stuck for example, why? Let's say you want to break up with break up with someone you've been living with and or someone you have a romantic relationship with, you just want to break up when you think it's over. You know, "We're not married so it's an easy thing to do" for example. And you're stuck, you don't know whether to stay with him or not stay with him. Well, if there wasn't a problem, I mean you weren't afraid of being a victim and you weren't afraid of all the cultural things of being alone and all these different things. The fact that you're having a fight in you, is in fact your old soul going, "This person isn't for you." But the self, the one that wants to be with someone because of culture, security, money, whatever it is, it's going, "No. No. No." Well if your soul guides guides weren't telling you, you wouldn't have the controversy in you. So if you got the controversy in you and you have the thing tearing you apart, it's tearing the default personality from the soul's personality. You'd better pay attention because the soul's not gonna tell you to break up with someone, if it's meant to be. It will have you keep working through the problems that develop 2 people being together naturally are there. If the guides are telling you no, well don't pay attention to it.
We don't pay attention. If you're in the lives of discovery, our guides are constantly telling us what's going on by those knowings. But again, our cultures keep us stuck – being alone, being whatever it is. It keeps us totally stuck in every way. So listen to the truth no matter how painful it is. If you listen to it in the beginning, it is easy to work your way through it. If you pull in the cultures of "no I must do it this way", then it amps up and it becomes a very difficult thing to do. So, listen. That's how i told my kids the same thing. If it's just not there, listen to it. And if it is there, it will work out. So that's where we fight it.
2:00:37.8 Ashley James: Thank you so much. My last question, I think I asked this last time, but I really like this question. Is there a message that – because all the people who are now listening, in the future because there's no time to guides and angels. All the people are listening, their guides know that they're listening. Do any of them have a message that wants to come through or is there a message for all the listeners or a message for some of the listeners, is there anything that they would like come through that's important?
2:01:10.7 Eric Thorton: Well we talked about what to do today. The guides are big on this, we wrote the newsletter I'm recalling it.
2:01:19.4: Ashley James: Happiness is a choice. Enlightenment is deeper.
2:01:23.4 Eric Thorton: Happiness is a choice. You can go to a party, you can go to whatever but it is the intent that we have to have to go deeper to find who we are. We have to have the intent of not listening to cultures but listening to our souls knowledge that is coming through at all times. And it's very deep and it will keep you moving on in life. In the lives of discovery, that's the only way we're gonna be happy. So it's like in you, if you're supposed to do the radio show for the next 40 years, it will keep coming and there will be new things to keep you growing. If you're not supposed to, you'll find things that becomes redundant and you keep trying but the world won't won't be manifesting for you if that were the case. And you have to look at the writing on the wall. Okay what is it then? That if you do it early, you could either adjust your media access or change it, whatever it needs to be done and it's easy.
if you realize and you keep hanging on and trying and struggling, it's gonna become very difficult when the world slaps you in the face versus evolution. Guides will always, and this is something that the new age I don't think acknowledges real well. They will turn anything into development. So nothing is right or wrong and there's that takeaway today is to get to that place of the soul's personality where it looks at everything. It's not or right or wrong but as in what we're learning from it so that we can, yes choose to be happy but we can also choose to evolve with intent and then you have joy and then happiness becomes important but takes a secondary role. Because it is the joy that's 24/7.
So that's maybe a message for your clients today. It's learning to look at that intuition early on so the guides can help you.
2:03:44.1 Ashley James: Yeah. Listen to the whispers instead of waiting for it. If there's a bunch of drama happening in your life, it's possible that you haven't been listening to the whispers.
2:03:54.8 Eric Thorton: Just slightly possible, like huge. [Laughter]
I mean sometimes drama is part of our karma. Sometimes it's part of raising kids, it's part of your process. If you don't have the drama, you're not being a good parent, so you'd actually create karma. But where we take it like with the kids, if we take them, we resent our kids for creating drama, you're not in enlightenment, you're not there. If you think, "Okay this is the moment. This is the teaching moment." And 5 seconds later, you're in the next thing. I found it really fascinating with my kids because I'm not perfect but I have an interesting point of view in life. I would be sitting there having to have to discipline my boys or 1 of them and the others would come up to me and, "Are you done yet?" Right in the middle of it because they know I don't pull from one into another.
I can literally be disciplining and teaching this kid how to live in the world as best I can demonstrate to him and not be really happy and the next I can, "Oh so you wanted to play baseball? Okay good." Because I'm not carrying it.
2:05:16.8 Ashley James: You're not spilling anger at all of your kids because you're disciplining onw of them.
2:05:21.1 Eric Thorton: Right. I'm just disciplining one of them. Teaching them how to get along in the world from a perspective which teaches them to take in more perspectives and learn their own space. And if you don't, then your kid isn't gonna learn to so that. So you do that, but how carry that to the next? At least once in a while I'll go, "Nope I gotta be pulled away." It's like, "I'll answer that later." And end up that I'm right there. I can take each one of my kids on that day. Did I do it perfectly? No. Do I do it better than most? Hopefully. So far it seems to be working out that way.
Anyway, we have to look at the highs and lows in order to find the ego, in order to come to that place with neutrality in the center and then the guides literally could start opening up. How you get there is different for everybody. Do we help with that? Yes. Am I the one and only? No, not by any means.
2:06:30.0 Ashley James: Thank you so much, Eric Thorton. Listeners can check out www.ericthorton.com.Of course the links to everything that Eric Thorton does is gonna be in the show notes of today's podcast at www.learntruehealth.com. Definitely check out all the other episodes that Eric Thorton's been on. I'll make sure that we have that all listed and linked in the show notes of today's podcast. It's been a pleasure having you back on the show.
2:06:50.4 Eric Thorton: Thank you very much. It's been a pleasure being here. It's always fun.
2:06:54 Ashley James: Hello, true health seeker. Have you ever thought about becoming a health coach? Do you love learning about nutrition and how we can shift our lifestyle and our diet so that we can gain optimal health and happiness and longevity? Do you love helping your friends and family to solve their health problems and to figure out what they can do to eat healthier? Are you interested in becoming someone who can grow their own business, support people in their success? Do you love helping people?
You might be the perfect candidate to become a health coach. I highly recommend checking out The Institute for Integrative Nutrition.
I just spent the last year in their health coaching certification program and it really blew me away. It was so amazing. I learned over a hundred dietary theories. I learned all about nutrition, but from a standpoint of how we can help people to shift their lives and shift their lifestyle to gain true holistic health, I definitely recommend you check them out.
You can Google, Insttute for Integrative Nutrition or IIN and give them a call or you can go to www.learntruehealth.com/coach and you can receive a free module of their training to check it out and see if it's something that you'd be interested in.
Be sure to mention my name Ashley James James and the Learn True Health Podcast because I made a deal with them that they will give you the best price possible.
I highly recommend checking it out. It really changed my life to be in their program and I'm such a big advocate that I wanted to spread this information. We need more health coaches. In fact, health coaching is the largest growing career right now in the health filed. So many health coaches are. getting in and helping people because you can work in chiropractic office, doctors offices.you can work in hospitals, you can work online through Skype and help people around the world. you can become an author. You can go into the school system and help your local schools shift their programs to help children be healthier. you can go into senior centers and help them to shift their diet and lifestyle to best support them in their success and their health goals.
There's so many different available options for you when you become a certified health coach.
So check out IIN. Check out the Institute for Integrative Nutrition. Mention my name, get the best deal. Give them a call and they'll give you lots of free information and help you to see if this is the right move for you.
Classes are starting soon. The next round of classes are starting at the end of the month. So you're gonna wanna call them now and check it out.
And if you know anyone in your life who would be an amazing coach, please tell them about it. Being a health coach is so rewarding and you get to help so many people.
—
Are you looking to get the best supplements at the lowest price?
For high quality supplements and to talk to someone about what supplements are best for you, go to www.takeyoursupplements.com and one of our fantastic true health coaches will help you pick out the right supplements for you that are the highest quality and the best price.
That's www.takeyoursupplements.com
Be sure to ask about free shipping and our awesome referral program.
Get Connected With Eric Thorton!
Recommended Reading by Eric Thorton
Educating the Souls, Spiritual Healing and our Eternal Psychology
Recommended Links:
Episode 327 – Spiritual Healing
Episode 335 – Energetic Boundaries
Episode 336 – Energetic Boundaries (Part II)
---