Living Healthy Naturally
Living healthy is doable. Episode after episode, I have likewise stressed that achieving optimal health naturally is very possible. I have had so many guests on the show who shifted to Natural Medicine despite being trained in Western Medicine and my guest today is no different. Dr. Phil Carson is again joining us in this episode to share everything you need to know about living healthy.
Pharmacy Background
Dr. Phil Carson finished pharmacy school in 1985. Upon graduation, he worked for a pharmacy chain which turned out to be a very stressful job. Despite that, Dr. Phil Carson persevered until he was promoted to a managerial position the following year. His health issues started piling up, from gastrointestinal problems to taking so many medications despite gaining only temporary relief.
Until one day, while browsing books at a bookstore, Dr. Phil Carson saw a book about Natural Health. Apparently, there was a chapter on digestive issues. He started following the recommendations enumerated in the book and started living healthy. Those steps eventually changed his life!
Through his new lifestyle of living healthy, Dr. Phil Carson found the underlying causes of his health problems. It turns out that he had low stomach acids. All this time, Dr. Phil Carson was taking anti-acids when apparently, he should have taken acid supplements instead. This discovery hence led him to pursue a practice in Natural Medicine.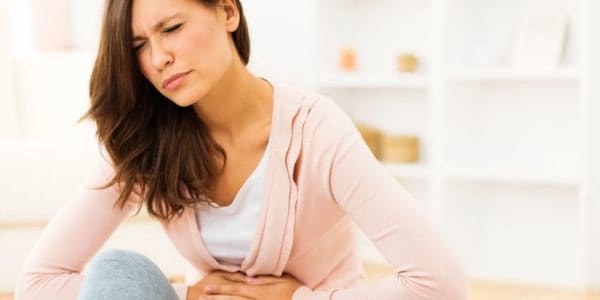 How To Live Until You Die Book
Dr. Phil Carson had a lucrative career in pharmacy for twenty years until a few years ago when his business went down the drain. Spending a substantial amount of time soul-searching and reflecting about his struggles, he eventually was able to find something more valuable.
"A few years ago after the crash of 2009, I lost everything. I was trying to build my business that time," recalls Dr. Phil Carson. "In those dark days, the content of the book came from long nights of thinking and praying. That's where the subtitle came from."
Dr. Phil Carson came to realize that conventional medicines only served a temporary relief. It just masked symptoms and gave only temporary relief. That is why a lot of people still suffer from various health issues. Consequently, Dr. Phil Carson realized that living healthy and being truly happy can only be achieved if you balance out your whole life.
Finding Your Life Balance
Dr. Phil Carson found his passion and calling to help improve people's quality of life. Inspired and motivated to heal people by living healthy, Dr. Phil Carson developed a plan aimed at helping people through seven key areas of their life.
First and foremost, Dr. Phil Carson stresses the importance of changing our diet and getting enough exercise. He recommends veering away from fad diets and establishing a regular fitness regimen.
"Eliminate white foods from your diet. Processed flour, sugar, dairy are detrimental to our health," said Dr. Phil Carson. "Then make an effort to exercise. We are not active enough. Just being able to move and being consistent about it is the key to jumpstart your goal towards living healthy."
Aside from nutrition and exercise, Dr. Phil Carson recommends drinking water often and getting enough sleep. Taking supplements is also an excellent way to make sure your body is getting the essential nutrients it needs to function well.
"Do not load our body with any food that is too acidic or too alkaline. As for water, spring water should be alkaline because it has minerals rich in calcium and magnesium. Acidic water can lower the body's PH levels to a certain extent," said Dr. Phil Carson.
Furthermore, Dr. Phil Carson recommends drinking water before you eat and drink a little water while eating. The rationale behind this is because when we drink water before we eat, water stimulates the production of acids in the stomach.
However, living healthy isn't just about the physical aspect. When our soul and spirit is nourished, Dr. Phil Carson says it resonates positively to what we look and feel on the outside.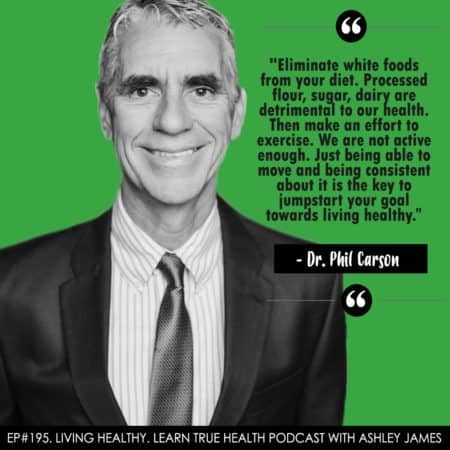 Wellness Program
Ready to take living healthy a notch further? Check out Dr. Phil Carson's six-month wellness program. A primary component of the program is helping people improve their nutrition.
Another essential part of the program is that patients are made to undergo a detox program to cleanse the body of toxins and chemicals that they have been exposed to over the years. This also helps balance out the body's PH levels.
"The type of detox that we do is not like the typical ones that you see. Two weeks, 21 days or 30 days is not enough time to administer a complete detox," explains Dr. Phil Carson. "It may apply to a colon or liver cleanse, but our detox program is for three months because we cleanse the cells of the body."
Dr. Phil Carson adds that apparently, people are too acidic, that's why many of us have health issues. However, Dr. Phil Carson says that when we take steps to correct that, it can make a significant difference in overall health.
Furthermore, he says that when we're continually putting acids in the body and exposed to high acidic chemicals on a regular basis, our body works hard to keep the PH balance. Therefore, the best place for the body to get the alkaline minerals it needs to maintain PH levels correct is from the bones and the cartilage. And when it does, that consequently contributes to health problems like osteoporosis and arthritis.
"That is why my wellness program aims to help people get off medication through lifestyle change," Dr. Phil Carson said. "Sometimes just some basic things like simple lifestyle change can change a person's life."
Too many Americans are living as prisoners in their bodies, held captive by bad habits that have drained them of their livelihood and sentenced them to a premature death. These harsh realities are what have kept Dr. Phil Carson passionate about practicing pharmacy since 1985.
After encountering many patients who were seeking answers when traditional medicine did not meet their needs, Dr. Phil Carson founded Carson Natural Health in 2005 with the mission of helping patients find the best natural solutions to their health problems. He is passionate about improving his patient's quality of life and encouraging everyone he comes in contact with to live healthier lives and transform their overall health into a blessing, not a burden.
Dr. Phil Carson shares many golden nuggets about how to thrive in health, along with breaking through tragedy and stepping into triumph in his book How To Live Until You Die.
Get Connected With Dr. Phil Carson:
Book by Dr. Phil Carson
---
Subscribe To Our YouTube Channel
▶ Living Healthy – Dr. Phil Carson & Ashley James – #195 ◀
---