Mandy Morris and Ashley James
Mandy Morris, author of "Love: It's How I Manifest" recounts her journey through her traumatic childhood and troubled teen/young adult years, and how she started making conscious choices to change herself and live an authentic and empowered life.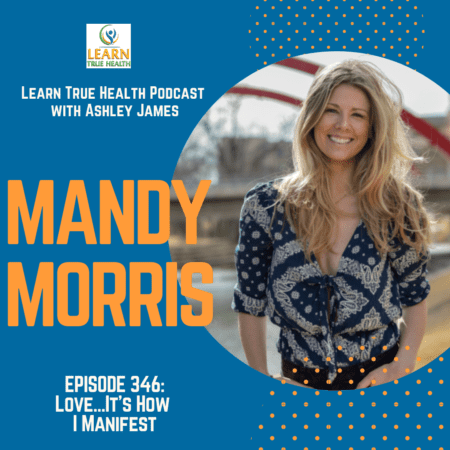 [00:00:00] Ashley James: Hello, true health seeker. Have you ever thought about becoming a health coach? I highly recommend checking out the Institute for Integrated Nutrition. You can Google Institute for Integrated Nutrition or IIN and give them a call, or you can go to learntruehealth.com/coach, and you can receive a free module of their training. Go check it out and see if it's something that you'd be interested.
Be sure to mention my name, Ashley James and the Learn True Health podcast because I made a deal with them that they will give you the best price possible. I highly recommend checking it out. It changed my life to be in that program, and I'm such a big advocate that I wanted to spread this information. We need more health coaches. In fact, health coaching is the largest growing career right now in the health field.
So many health coaches are getting in and helping people because you can work in chiropractic offices, doctor's offices. You can work in a hospital. You can work online through Skype and help people around the world. You can become an author. You can go into the school system and help your local schools shift their programs to help children be healthier. You can go into senior centers and help them to shift their diet and lifestyle to best support them in their success and their health goals.
There are so many different available options for you when you become a certified health coach. Check out IIN. Check out the Institute for Integrated Nutrition. Mention my name, get the best deal. Give them a call, and they'll give you lots of free information and help you to see if this is the right move for you.
Classes are starting soon, so you want to call them now and check it out. And if you know anyone in your life who would be an amazing coach, please tell them about it. Being a health coach is so rewarding, and you get many people. Have a fantastic day and enjoy this amazing interview.
[00:02:07] Ashley James: We are in for such a treat today. We have with us Mandy Morris, who has a beautiful mission and story. She's here to teach some wonderful things about how to use the special power that we're all born with to manifest the things we want in our lives.
Mandy, welcome to the show.
[00:02:40] Mandy Morris: Thank you so much for having me.
[00:02:42] Ashley James: Absolutely. I feel like you're about to uncover our superpower. We're going to find out that we were born on krypton, and we're all Superwoman and Superman, through your story and what you're going to teach today. You're going to help us to see that we have a superpower, so I'm very excited to dive right in and learn more about you and your story because you have a beautiful one.
Welcome to the show, and please start by sharing your story with us.
[00:03:11] Mandy Morris: Absolutely. This is a pretty good story, I would say. Let's go to the very beginning, and that was as a child, I was considered a child genius. I do not know what my exact IQ was, but there was a university that wanted to study me. My mother was really against it because I come from that lineage of individuals on my father's side — inventors and totally socially not there.
She's like, "I don't want that to happen to Mandy." She actually wouldn't allow for the universities to study me, but that part of me stuck with me. And so as life would have it, traumas, work experience, when I was 10, I wanted to live with my father — my parents are divorced at a very young age, and dad wasn't always around. Mom got a job, and she taught me how to be an independent woman and how to take care of myself.
Having a divorced family and going back and forth between households, different state lines, it takes a toll on a child. Tried to live with my father, did not win that custody battle, and something about that shut me off. It made me really angry, and I made the decision — unconsciously at that point — that if I could make myself undesirable, then maybe I can have what I want.
I hacked all my hair off. I turned the light down on my intelligence. I dropped out of my gifted classes. I remember when I was 13, that was the turning point. My father had called me. He had taken — I believe it was 48 Percocets. He was on his way out. He had called to say goodbye and to tell me to tell my sister that he loves her. It was such a defining moment obviously in life. Sitting there thinking I don't know where he is — we never really know where this man is. He's the elusive, most interesting man in the world. He's got so many crazy stories.
We were trying to figure out where he was. Thank goodness for my mom because she grabbed the phone, and her words were like, "If you leave the planet, you are a horrible human being. Do not do this to these girls. How dare you be so selfish?" She was screaming at him. He ended up telling her where he was, and he's alive to this day.
[00:05:55] Ashley James: Thank God. I'm in tears right now. I'm like, "Oh, my gosh!"
[00:06:01] Mandy Morris: It was such a beautiful thing. He's still alive to this day. It was such a defining moment where I realized he doesn't believe he can start over. He thinks that this is it. At 13, you're like, "How can I fix that in someone?" I didn't believe I could obviously, and at that point, we went out of the woods, and so I thought at any moment I'm going to get the call — it's not him calling, but it's someone telling me that he's gone.
It was such a catalyst in such a beautiful way if I look back at it now. It turned me into this punk of a kid. I was so angry at the world. I just had this true and true belief the world is not fair; it's not safe; it's not right; this is so messed up; people don't believe that they're worthy of life, and you can't even do anything about it.
That caused me to hang out with some really confused people — just as confused as I was — and I involved myself in drugs. Anyone who had gone to jail, I was friends with them. Drug dealing, all kinds of crazy things, just shut my light off, and I had extreme anxiety. I would eat lunch in the hallways because I was so afraid of being around with other people.
It was such a crazy life for myself that I had created out of these traumas that I had experienced. I carried those into adulthood through different forms of anorexia, bulimia, need for control, really unhealthy and abusive relationships and friendships, and trying to put a mask on and be someone that I wasn't over and over again.
[00:08:11] Ashley James: Wow. You paint that picture, and we can all reflect on our childhood and see those moments that were so traumatic in the moment for us a child. Hard to understand — a death in the family, a divorce, suicide, accidents, and how a child's mind wraps their head around it.
As a child, we take everything personally. That's just how we are as we develop. It's everything that's happening to us, and so it's easy to be victimized as a child and make decisions about the world — "The world is unsafe, and I'm not lovable. I'm not good enough. I can't have what I want."
You decided to make yourself less desirable because your mom wouldn't let you with your dad. We make these childish decisions as a child, but they become part of our programming that we're now still running as adults.
[00:09:21] Mandy Morris: Right. We see that with children, and I see that in my clients now. It's the craziest of experiences as to why their brain, for some reason, were wired that way that day in that particular experience, and they carry it forth throughout life. It completely sabotages our human experience sometimes because it snowballs into something so different than what it was just because we lacked the tools to see things from all perspectives or see things as they truly were because we're not capable of that as children.
[00:09:54] Ashley James: Sometimes it's something that, as a parent, we couldn't even know. I child can internalize something, and we don't even know it's a trauma. They can make a decision about maybe something they observed happened to someone else.
Like my son, who shortly after birth wore a teething necklace. He came to us one day and said, "Can you take this off me because I don't want it to be stolen by the other kids." To him it's a precious item; he wore it his whole life, and he had a dream that bullies took it away from him. I felt so helpless that day as a mom. I'm like, "How do we protect my son from bullies in his dreams?
Sometimes it something we don't even see no matter how good you are as a parent. We all, as children, internalized the world through a child's eyes. We're all going to come up with limiting decisions, negative beliefs about the world, and now as adults, we need to go back and make sure that a child's decision isn't running her life.
[00:11:08] Mandy Morris: Absolutely. You used the word programming. I love that so much because that's the core of it. It's based on our perceptions, sometimes our traumas and experiences, and also some of our memories that aren't really memories. We may have seen it on the TV, and it triggers such an emotional response at a young age, that we perceive it happened to us.
It's such an intricate thing our brains are doing at young ages and also into adulthood that is shaping a false reality for ourselves, and stunting us in becoming the best version of ourselves, or at least experiencing what we want to experience as humans versus what we feel is already laid out before us.
[00:11:47] Ashley James: Tell us what happened. Here you are, you're the grunge kid, or the emo kid, or the defiant teenager. I went through that phase, by the way. I ended up finding Landmark Education and went through all their programs. But I was dyeing everything black, listening to Kurt Cobain and Courtney Love. I was trying to be the greaseball, angry teenager because I was so hurt and scared inside. I put on that exterior layer of anger to protect myself because I felt so helpless and so alone as a teenager. If you're prickly, if you look like a porcupine, people aren't going to hurt you.
When I went through the Landmark Education program, I just got so authentic really fast. I realized how it wasn't serving me. I walked in looking like an emo, grunge kid and walked out looking like who I truly am inside — my happy self. We have those moments where we can't shed who isn't us anymore or all the armor that we think is helping us.
But what happened to you? After high school, you were in such a state. How did you get to the person you are now?
[00:13:14] Mandy Morris: It's so funny too when you say you went into that grunge phase. That was me in the seventh and eighth grades. I had a black shirt, and it had anything on it. I would turn it inside out, so it was only black. I don't know if I ever washed my hair. My face was breaking out. You can see my complete disconnection from my spirit. I wore it on my face. I was just so over reality already.
Carrying that through in the high school, getting myself into plenty of trouble and just making poor decisions for myself, and then when I turned 18, I got myself into a relationship with a guy who is about a decade older. I loved him very much — I think he taught me amazing things, but he was also extremely unhealthy for me. It facilitated the lack of self-love I already had within me — not thinking I was good enough — and that was when the bulimia and the anorexia started taking place and abusing Adderall or crazy fat-burning supplements. I was a stick, but I hated myself so much that I was like, "I'm not lovable. I am so broken. No one can know the real me because they will reject it, and I will be whatever anyone else wants me to be. I will give parts of myself I don't have to give and devalue myself.
I did that for years. I call it this re-wakening moment, where I saw what I was doing to my self. Not enough to change it — we have those moments, but we're like, "This is really not working." But I've built some certainty around it, and I've created a reality around it. I remember finding this [00:15:01] a friend mine. She became a close friend. A lot of that intelligence that I had shut off as a child sort of reawakening with her.
I still can't explain exactly why. It attracted all of these incredible doctors and scientists. People that I had seemingly (especially with how little I thought of myself) had a new business being around, and I started seeing metaphysics, quantum physics, psychology, and I was working three jobs. I put myself through school. I worked in a junkyard, almost passed out — I did pass out a few times in the sun — got hit with tires. It was working with gang members. It was a crazy experience.
But I was bringing forth that intelligence again and learning from brilliant minds — minds of people who have machines in their basements that cure cancer and they work in the government, and now they don't. I was in this underground world of intelligence and goodness, of people who were doing amazing things for the world that no one would ever know. It sparked this deep knowingness within myself that reawakened that child-like version of me that was loving, vivacious, intelligent, and caring.
It was those moments that I couldn't even pull all of it together to change my own life, but I started gathering information. It was a long journey for me to get back to myself or understand what the heck was going on. Through this work with this scientist and these doctors and these amazing, brilliant minds throughout the world, studying with them and just being a fly on the wall, absorbing information, but still wasn't creating a full shift.
I remember taking this moment — I had this horrible experience with this gal that I bought a house with. I was living in Arizona, and it was such a horrible decision, and we had a really bad living experience together that I just rode off the house. I just gave it to her, and I moved across the country to Florida. I was still working a corporate job and trying to keep my sad little life together. For thirty days I was broke. For thirty days, I sat in this little one-bedroom condo. I had no furniture. I had a phone pad on the ground and a pillow and a blanket, cupboard box turned upside down. That was my desk for about thirty to forty-five days; I was there with nothing.
If the neighbors walk by, they'll probably be like, "What is going on there? Is someone really living there.? I just sat there with my little ten dollar Walmart lunch chair that I bring into every little nook of the apartment, and I found myself. I was completely alone. I had moved away from my family, my friends, every unhealthy or healthy thing, I was just with me. I've always avoided myself. I was the person you can never be alone. It was the most amazing thirty days of my life.
I got to meet myself, probably the first time that I could ever remember, and I was so euphorically happy. Even if I'd wake up and my back hurts, and I didn't have any money, it was amazing. I, of course, let my programming kick back in, and the abusive guy that I was dating in Arizona followed me to Florida, and I let him back into my life.
For about four or five months, I lived in complete misery all over again. My entire reality that I was running away from followed me. All of the mental beliefs and all the junk came right with it. It was like it had never left. But it was so much harder because once you experienced the beauty of life, once you experienced your true essence, it's even more painful to have to go back. Ignorance is bliss; it's better that we don't know. That was the biggest I'd ever have in my life because that was when I realized, it could be different. I could love myself. I felt what it felt like to know me, to accept me, and to be with just me, and I was enough.
That was not the belief I had before, and so even though I might have someone in my face telling me I'm not, I was like, "No, this isn't true anymore." I felt the difference, and I know it's not true, and I dropped to my knees literally — sounds like a movie, but it was true.
I dropped to my knees, and I was sobbing, and I was praying to God, the universe, whatever. I said, "Please, I would do whatever I'm supposed to. I don't care if I have children. I don't care if I make money. I don't care if I'm never going to have a beautiful life or not, but just bring me peace. Let me do what I'm here to do, and let me feel the way I felt. I don't care about anything else."
There was such purity at that moment that everything shifted so fast. Literally within two weeks, I had removed the relationship, I quit my job, I had moved to the state of Florida, and I met my now husband. He became a dear friend of mine very quickly. All of it just showed up immediately. It almost seemed like a manifestation to support me. It was such a juicy experience after that, and that was actually the first time where I decided to let go of the fear; instead, it will never be the same again. I will not have a fallback, and I'm not going back. I'm simply not going to feel the way I felt anymore because I was at the point where I was either going to turn my life completely off for the rest of my life, or I have to give this a go and see if I can turn it back on or get it to amp up. That was the choice I made.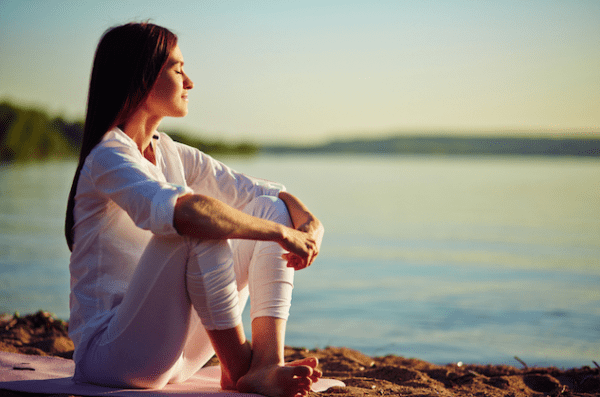 [00:21:17] Ashley James: That's brilliant and beautiful. I know we're going to dive into some actual steps to help listeners have their transformation. How do you help people to come to that point where they too can choose to let go of the fear?
[00:21:39] Mandy Morris: A lot of times people need to see the proof that it's possible — and this is what drives me absolutely insane, especially in the industry that I work in — you see this final product. Like when someone sees even me — I know I'm not a final product, but I'm growing every day — but they might see me and the internet has shown that they think that I maybe had a really beautiful life, that things are really simple for me. A life coach is going to teach them how to mantra their way into a better life, and we're going to do yoga. Those are understandable fears that show up when someone is trying to change their life. They'll look at someone and put them on a pedestal, or they'll say, "They're not like me," or "They can do it, but I can't do it," and a sense of unworthiness.
A lot of it is being able to see that it's even possible. And so, when I was in that part of my life and that journey, I had to look at people and go, "They had been in really bad situations. They had felt the way I feel. They have created the messes that I have created, but they were triumphant." And then I got really curious as to why–why were they so triumphant?
It was about educating myself. There's a trilogy to that whenever I'm talking to someone about these factors, and it's that science and the psychology, and then that kind of magic of the universe if you will — that kind of miraculousness.
When you combine all of those, you meet every need that the brain has to move forward because most often everyone can move forward. Everyone can change their life if they so choose. There's always a beautiful reason. Maybe it's because they perceive that there's a reward for it — "If I don't do this, then I'll be safe. It cannot be seen, or it won't be judged, but it's causing massive amounts of pain."
But the reward is seemingly so big because humans will only go towards pleasure or run away from pain. But once you see that it's not getting you where you want to go, then it's not so juicy anymore. It's not rewarding anymore, and so the brain starts looking for new ways to meet the need. And that's when you swoop in and start creating a healthier form of meeting the same needs that you had prior; they are just more consciously met.
[00:23:59] Ashley James: Brilliant. You met your husband. You finally were able to shed all that you weren't and embrace who you were. What happened next?
[00:24:13] Mandy Morris: It was a journey. It continues to be. That moment was so defining because it was the moment that I never had to go back again if that makes sense. You know how sometimes we get that roller coaster experience where we're like, "I'm gonna change my life," and "Oh, I'm back where I started," or "I was really good on my diet for a month, and then I failed." We feel like it re-solidifies our belief that we're never going to get "there," and "there" being like that beautiful place that we know in our hearts are somewhere within us. It's available, but it's so far away. Or like I say, it's like saran wrap between my soul and me. I can see it. It's just I can't truly touch it.
That was those moments that I never fully turned back, but there was still so much healing that had to take place. It wasn't like, "Life is chipper, beautiful, and perfect." It was like, "I'm going to do the freaking work now to figure out why I've built the reality I built; why I believed the things that I believed," and I finally loved myself enough and was courageous enough not to give up halfway through.
That was when I saw massive growth in a short amount of time. That was when I decided, "You know what? I'm actually on to something here." All of this information I've acquired throughout the years about the psychology or the neuroscience of the brain or physics and so forth — we'll call it manifestation because some people like that word. It sounds a lot easier than "I'll teach you neuroscience and how to heal your traumas." Nobody wants to do that.
Gathering all that information, I took that and started my company — Authentic Living — and started helping people. The ways that I was capable of at that moment, I'm so much more capable today than I was then.
There were certain people I could help then, and there's so much broader array that I can help now. Every day, I got better. Every day, my relationship with myself and just my dysfunctional behaviors in relationships, in general, began to heal. I was able to work through them with my husband. And then the traumas of my past, I was able to work through those and face them versus always shoving them down, almost like planting a dirty seed, and then it festers and grows, and you're like, I don't even know where that came from. I got conscious of what was going on in my thoughts every day.
And so every day, I got 1% better, and before you know it, it compounded. Life is completely different.
[00:26:49] Ashley James: I've heard in the past that having an eating disorder of control like anorexia and bulimia, which is different than feeling out of control. So there are eating disorders, but some of them are of control.
When you're anorexic, you have an intense amount of control over not eating or what you're eating. I've heard that level of control, that person is reaching out for that because they feel out of control in their life. They don't have control over external events, and so their anorexia is how they can feel in control and grounded in a sense and obviously in an unhealthy way.
As you were healing yourself and using neuroscience to heal the trauma, how did you shift your relationship with your eating so that it became healing for you instead of that mental-emotional issue?
[00:28:00] Mandy Morris: That was very much a gradual process because my anorexia and bulimia started when I was eighteen. That was a very unhealthy time in my life mentally. You're absolutely right — there was no sense of control in my outer world, even in my mental thoughts.
It was like this one thing I can hyperfocus on, and then I can meet my need for certainty right here and obviously overdo it and brutalize my insights in the process. But at least I've got this massive form of control, and no one else can be involved in it. In a relationship, you can't be in control, not in an unhealthy way. In your job, there are other areas of life that have more variability. But when it comes to what you consume, that's like the juicy one where you get to control every factor of it, and so it was so rewarding.
When I started seeing that I couldn't maintain it, the anorexia was actually easier than bulimia — just easier to not eat — but then I would get extremely impulsive behaviors, and then I would binge, and then I would throw it up.
Really seeing that for what it was and seeing that my body didn't look the way I wanted, there was a flipping point. I actually moved out of the apartment I was in and switched schools. There was a moment of clarity that I had where I found this chick online, and I said, "I want to look like her." She had all of her diet stuff, and she was by all means super certainty-based. She had all of her workouts and exactly what she ate and so forth, but it was actually eating, and that was the biggest step I could take at that moment. If I can look like that, maybe I'll be loved. Maybe the guy I'm dating will stop cheating on me because he likes the way that she looks, so I'll try to be like her. I'll follow her regimen.
And so it got me one step above. It's like when you're helpless, when you can't go into complete happiness and elation. Usually, the next step is going to be something like at least you can be angry, or at least you can be sad, or at least you can feel neutral, and you can go up the steps of the emotional leader. That's what I was doing with my health. There's no way that all of a sudden, I'm going to love my body completely, nourish it, intuitively know what it needs. But at least I can move towards actually consuming calories every day, exercising, and no longer bingeing.
And so, it was just that one step forward, and then I got to that point and started actually liking the way that I look, but I was still quite neurotic about it, and then took a little step further. It honestly wasn't until I met my husband that I would go out to eat, and I was okay with not everything organic, and this amount, and weighing my food, and had to look like that. I just completely flipped the script because I found self-love.
And so I went to the other extreme which was, "I'm not going to care for a little bit. I'm just going to see how I do and see if this guy.." It was really honestly probably me testing him because every man in my life I had perceived only loves me because I look a certain way, or only loves me because of this. So it was me saying, "Do you really love me? Let's find out."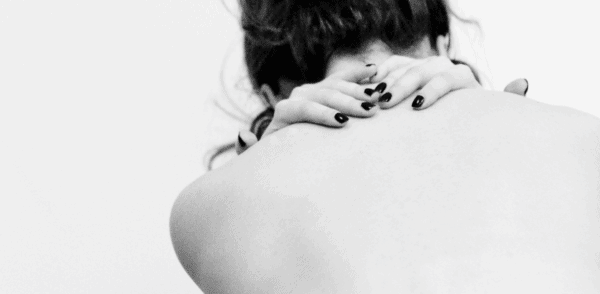 [00:31:26] Ashley James: How did you meet your husband?
[00:31:31] Mandy Morris: This is the Facebook story. He reached out to me on Facebook, and he said, "I love the videos that you create, but I can't figure out what you're selling." I was so appalled. I had my corporate job. I was like, "I'm just spreading love and talking about my journey because I was so lonely in Florida that my only connection to people was creating these videos and just talking about whatever I was learning." He said, "You should be."
I was like, "What?" For some reason, as soon as his face even popped up, I was like, "I just feel like I know him." He was so gentle. He was such a sweetheart. He was this amazing Filipino man, and I was like, "I don't care how, but I want you in my life forever."
I began to fall in love with him, and he didn't fit the archetype. He wasn't a jerk. He wasn't someone who cheated. He wasn't a football player or a jock or any of that. He was this amazing, beautiful, heart-centered man. I just had to keep working on every moment, but I would try to sabotage it. I would kind of wake myself back up, "Nope, we're not doing that, Mindy. We're going to work through this consciously. You found someone willing to do that with you," and it turned into a beautiful relationship and then marriage, and now our first son is on the way.
[00:32:58] Ashley James: Congratulations.
[00:33:00] Mandy Morris: Thank you. I'm sitting here, and I'm nine months pregnant. I'm like, Ashley, if I say I got to go, that's because the baby is coming.
[00:33:08] Ashley James: It's okay. The first one is always late. Don't worry about it. It's probably going to be like at 42 weeks.
[00:33:12] Mandy Morris: Oh, don't tell me that.
[00:33:16] Ashley James: [laughs] You got at least two weeks of Braxton Hicks, the false contractions, to go through. It's all good. If you expect him to come at 42 weeks, you'll be really happy when it's 39. Tell yourself it's happening at 42 weeks and you're good. Congratulations.
Was your husband in the Philippines, or was he in the States?
[00:33:38] Mandy Morris: Yeah. He grew up in the Philippines. He is the oldest of four girls, so maybe that's some of the reason he's such a great communicator. But he moved to the US when he was 18 and started studying personal development. He's an amazing sales marketer. He has a son, who is now my full-time son as well. We have an eight-year-old, just not with us — not my biological son.
[00:34:03] Ashley James: Born in your heart, not of your womb.
[00:34:05] Mandy Morris: Yes. And he's not happy that he wasn't in the womb, that's for sure, right now — seeing all the pregnancy go down. My husband moved over when he was 18, and then we met.
[00:34:17] Ashley James: That is wonderful. Tell your husband I think he's fantastic.
[00:34:22] Mandy Morris: I will. He'll love hearing it.
[00:34:25] Ashley James: I enjoy what you said — every step of the way, as you were doing your personal growth, you got to catch yourself. Your husband was that mirror, and you got to catch yourself while you were sabotaging it.
Carl Jung said something — I'm paraphrasing him, but something along the lines that we marry our unconscious mind and project on to them all of our unresolved material. And so if we can wrap our brain around the idea that we truly will never know anyone, and no one really knows us because we are constantly processing information through our unconscious filters, and we're always projecting our unresolved stuff at people.
Prime example, my husband and I, when we're first together, we were driving in a truck — I still remember. That was like eleven years ago. He turns to me, and he starts arguing with me, which is so not like him because he is a very cool-headed, easygoing person. I'm like, "Where did this come from?" I did not say something that should have had him react this way. I looked at him, "Are you reacting to me, or is this something from your past?"
He sat there for a minute, and he went, "Oh, my gosh. You know what? I was just talking to my ex-wife. Something you said, the way you looked at me, the tone of your voice, something had me completely get triggered by a past argument that I had with my ex-wife, and it had nothing to do with you." But at least we had done that break state because if we hadn't — if I had reacted, we would be just full on at each other's throats. Luckily, we paused long enough to realize that this argument has nothing to do with us at the moment.
And so so much of life is that — so I love that you caught yourself while you were with your husband, "Wait, this is my stuff from the past." He was that wonderful loving mirror that allowed you to do that personal work, that allowed you to safely bring things up to process.
[00:36:34] Mandy Morris: We created that space. He needed that space too, coming from an unhealthy marriage as well. It was like we were both each other's rock, but also each other's constant trigger. I love what you said about your husband bringing in the past because that's the filter. I just wrote an article about this on Conflict and Relationships, and that was the whole thing. That was what I was writing about. It's our past coming through. We have these constant filters that we're trying to process information through, and the ways that our brains will process based on traumas from the past, and so many different factors that are within that, when you take on that. Neuroscience, the psychology, and just the environmental factors, societal programming — everything.
Most of life, it can be our jobs, our view of money, our view of sex, our relationships — all components of if life is supposed to be easy or hard, they all come from filters from the past versus a conscious and limitless knowing of the now, of what can be created without all of that weight.
[00:37:37] Ashley James: Prayer had a profound impact on that moment that you dropped your knees. That was that turning point that you never went back. You have a background in science and understanding how we create reality — the neuroscience and the metaphysics of it. I love this idea of being able to marry spirituality and physics — being able to see that they have more in common than we think. How does prayer play a role in your transformation or your life now, given your understanding of neuroscience?
[00:38:28] Mandy Morris: I think that the reason I brought in the neuroscience and why I teach it instead of just teaching manifestation from a more woo-woo perspective is because I want to be able to reach every soul. Sometimes God is a programming for people. It doesn't resonate for them. They have to work on that relationship of what prayer means to them because again prayer might come from a programmed belief versus connecting to yourself or connecting to the universe or God — insert whatever word you want.
I remember doing this interview with a rabbi. I remembered him calling me the night before, and he's like, "I just want to make sure that we're not gonna fight on this interview tomorrow on my podcast. I just need to talk to you prior," and what we both came to a conclusion was that we were talking about the same thing; we just used different modalities to reach the same conclusion, which is to bring everyone back to a state of oneness. I call it love — love can be my religion, I suppose.
But when I look at prayer, it's the foundation. You can't teach a child psychology, but you can teach them how to connect to themselves, no their intuition, or learn about their version of a higher power. I grew up having a close relationship with that part of me.
I journaled since I was five years old almost every stinking day. I would write about everything, and the only reason that I can actually look back on my past and know that it doesn't come from crazy memories that didn't really exist is because I documented my entire life like a psycho. I don't know why I did it, but I wrote everything down.
[00:40:19] Ashley James: That's cool. I admire that.
[00:40:21] Mandy Morris: Oh, my gosh. It's been the most amazing thing because now I can go, "I'll go back, and I'll reverse engineer something, and that's actually how I helped myself because I can go, "Six months ago, things were not okay or were amazing. What was going on then and what preceded that? What came before or after? What really happened?"
And so it's reverse engineering process to me obtaining this consistent elevation in my life for the past ten years that I've had. It's always been on that constant positive incline. How do they do that?
I've always journaled through all that and find these incredible components and pieces of information, but even as a child, prayer was really how I stayed in tune with myself and how I brought love out to the world and was able to help people at such a young age.
We had kids that would come in with extreme behavioral issues in school. The principal asked my mom, "Can we pull Mandy out of class when certain children are really out of control, but she's the only one who can calm them down?" So I remember in first, second and third grade getting pulled out of class sometimes because there would be a kid throwing chairs, biting, and stuff. I would go in, and they would calm down, and then I'd walk with them to the principal's office. For some reason, I just kind of had that in me. I equate that to that centeredness and that connection I had as a child before I try to shut my light off.
Prayer has been the foundation, but the science, the psychology, and the way the brain works, it's interesting. It meets that science part of me, but it's also sometimes people need to hear that because they don't have that connection to themselves anymore, and so you can't serve them. They can't connect with you if you're only speaking from that one point of view. It's almost like religion where someone is talking about this one religion, and you missed out on touching so many people because people are already throwing their filters or walls up. I'm always trying to bring those down by keeping it open. The conversation can go any which way, and there can be many different perceptions. We're all talking about the same thing.
[00:42:34] Ashley James: If someone was in a tantrum now, a child or an adult, what do you do that helps to bring someone back down and have them calm down?
[00:42:47] Mandy Morris: It depends on the person. If I look at my son, if he is flipping out, and it's cool because he used to bite himself, pull out his hair. He had some really crazy behaviors when I first met him. And so there's this concept called mirrored neurons, and children do it a lot with their parents, but it can also happen adult to adult. If they keep receiving that information, basically the way that your neurons fire, they'll start to match that in their brain.
Staying in a calm state is one of the most seemingly important things. It absolutely is from an actual level of physics almost because if we can impact one another energetically, then the energy that we hold, kind of me being a high-powered battery and hugging someone sad and they kind of juice up, that's the same thing. We have the ability to electrically impact one another.
And so the state that we are in when we're serving someone, when we're trying to calm someone down is far more important than the words we use, or the actions we take. It's the unsaid that impacts them the most.
[00:44:04] Ashley James: You just described rapport in neurolinguistic programming. I love that you explained it, how the brain does it. When you want to help someone shift their state, you need to be in the state that you want them to be in.
[00:44:20] Mandy Morris: Yes.
[00:44:22] Ashley James: That is so cool. That's awesome. So here you are now. You've been with your husband who has helped you to hone in — because through his marketing and his personal growth, background, and you've honed in what you do now to help others. You've been working with people for years. What kind of services do you offer? I know you've got a wonderful book called Love: It's How I Manifest, and your website is mandymorris.love. Do you work one on one with people still? Is it over Skype? Do you do group coaching or workshops? Tell us about how people can work with you.
[00:45:04] Mandy Morris: I don't do any one-on-one coaching. This whole concept was birthed in the book as well. I was doing some work in Scandinavia with one of my cool scientist friends, and so my husband and I went to visit them. They're also friends. They own clinics throughout Scandinavia and really throughout the world — a very cutting edge technology.
When I went there, I was already coaching at that time, and I had dropped out of my Ph.D. I decided I am not going to work within the confines of therapy or clinical psychology, or psychiatry. It just wasn't something that I was interested in anymore. So I dropped out of my Ph.D. It's kind of like scratching my head because I realized that I wanted to become a therapist for egotistical reasons — so that I could prove that I was good enough because if you're just a coach, then anyone can be a coach. I had to push the ego aside because I didn't want the red tape. I wanted to be able to tell my clients that I care for them and to be able to hug them if I want to and to be able to truly help them get out of the chair. That's what I'm known for, and it was birthed in Scandinavia.
When I was living in Norway, there was a concept of getting people "out of the chair." I have so many friends who are therapists, and I trained therapists, I love them so much. Some of the red tape they had really sucked for them.
When I was in Scandinavia, we were working on psychosomatic illnesses, so basically illnesses that are manifested in the body through the mind, through thought. Allergies, for example, are beyond psychosomatic most often. Even colds — sometimes cancer and different diseases of different sorts — so many come true. And so many times that someone would show psychosomatic problem, and it wasn't strictly environmental, strictly physical, then they would ask for me to come in.
So I would go in, and I would sit down with the client, and we would have electrodes on them as well, so we're receiving brain feedback at the same time, and we're pumping biofeedback into the body to see how they're reacting to different frequency signatures.
Basically, I had a bunch of psychiatric nurses, doctors, and scientists going, "How are you getting their brain to release so fast. I'm not one to sit there and go, 'Why?" I didn't learn from anyone. I didn't take all of those courses. I have never taken NLP or any of that.
People were like, "You're doing all of those things that those people learn." I'm like, "It's coming out intuitively." "Then I stand behind whatever you're learning because it's great stuff."
Working through the weirdest of things — we had this particular individual, for example, with a heart disease. You'd think, heart disease, it's showing that it's psychosomatic, which means that, of course, again her thoughts, the way her brain is wired or firing right now is causing the heart to shut down.
And so about three hours into the session — and we had a translator — a lot of the folks that flew in to see me can't speak English. So that made it all the more interesting because then I can't really feel all of the energy when I speak which is a huge component of being able to tune in intuitively. It took us about three hours to get to the root.
She had experienced extreme trauma when she was 18. But she went to therapy after, the therapist did their job, and she was not registering any hidden trauma from that. I'm like, "That's so interesting because you think that it's going to be in the obvious places, especially something as serious as heart disease." It turned out that her mother was dying of cancer, and her mother was the only form of unconditional love that she never received, so she was trying to get her body to shut down to die with her mother.
I remember sitting there thinking if this is what people can do to themselves because they lack love, we have so far to go in the world of therapy. It just woke me up to truly creating change in someone's life. When these individuals would shadow me in these sessions, I'd be like, "What are you doing?"
It would drive them absolutely insane because they have the scientific mind, and I know the frustration of that. I would be like, "It's because I love them. It's because I pour love into the room." They would be like, "What the–?" They were so irritated. But it was true. I was really speaking from my heart. I'm not kidding. Obviously, I don't have a methodology. I can't give credit to someone that I learned this from. I'm telling you, I go in, and I pump up my intuition. I ask to serve the highest level possible. I remove all parts of my ego, but I pump in the unconditional love.
Because what happens is that certain form of love — it's a very specific vibratory level. But that form of love gets the subconscious to relax and release. So what it does, or has the ability, I should say, to rewire the brain to create new neurological pathways, when someone believes trust and feels that truth coming from another individual, they meld with that energy, and it can change their neurochemistry.
That created my whole methodology. I was such a control freak about it — here comes the control — that I couldn't teach it to anyone. I wouldn't want to put my stamp of approval on something until I know every component of how I'm doing this.
It took me about a year and a half. I ended up creating the first certification program for life coaches. We have a lot of therapists and psychiatrists and counselors that also go through it to teach us methodology. So that's one of the cool things that we have going on now, and then events and a lot of the coaches are now running these events. I take the backseat and get to see the ripple effect of my work out in the world.
That's been amazing and so beautiful. I'm always creating something new, and whatever the world needs, we're at the beck and call of it, so we answer to that. I call it an answer to the highest good of all. That's my phrasing. I try to teach people how to bring that form of love and understanding so that they can truly help people and change the world.
[00:51:56] Ashley James: That is so cool. Did you ever get to measure the frequency of that specific kind of love that you're using? Is it measurable and hurts?
[00:52:05] Mandy Morris: I'm sure it is, but that wasn't something that we're doing specifically because we've been looking at the brain, and we've been looking at how it's firing any emotions that would be coming up. There are some amazing technologies out there. I could be talking about love, and someone has a negative connotation of what love means to them.
And so then, maybe like the energetic signature or the frequency signature of anger or jealousy, and then we can be like, "What is that? What's that jealousy thing that's showing up? What's that anger thing?" Obviously, it's great, but there's a technology that can do that because then it's a little bit more full-proof. But humans are quite comparable to technology if they're in that same mental state, that you can get so much done even without hooking someone up to a frequency meter basically.
[00:52:57] Ashley James: That is so cool. Can you teach us some techniques today so that the listeners can have an experience of shifting their life?
[00:53:09] Mandy Morris: Yes, I would love to. There's a few that I wanted to talk about, if that's okay. They seem a little more woo-woo, but I think it's applicable.
[00:53:17] Ashley James: Let's woo-woo it up.
[00:53:18] Mandy Morris: Let's go woo-woo. This first concept — everyone has heard of it, but I think it's that whole saying, "When the student is ready, the teacher arrives." Sometimes we have to hear it from someone specific, or the frequency in which they send it out is the way we needed to receive it, and then it finally clicks. I love that all of us are saying the same things sometimes, but finally, when someone is embodying that truth, it gets in, and it solves the problem for someone.
It's love versus fear. A lot of my clients who aren't into the love versus fear, they've got a negative relationship with love at that time, will say like, "light versus heavy." It's this idea that's piggybacking off of the second thing I wanted to talk about, which is living consciously.
Love versus fear is this idea of, in as many moments as possible throughout the day, how can we, in our decisions, our thoughts, and our reality choose something that feels light, or choose love.
This is based on an intuitive decision that we make. It's great to start in the morning with it because, throughout the day, we snowball into our personas and our other personalities, and meeting everybody else's needs. We lose ourselves, and it's a great place to stay grounded.
In the morning, it might be something as simple as, "Does it feel lighter to me, or does it feel like more in a space of love to me to eat breakfast outside or inside? Some people literally have to start, and this is the square one for them — Do I eat outside or inside? Do I go for a walk? Do I stretch? Do I pick up that phone call or does that phone call feel heavy because it's my dad calling and I know my dad's going to ask for something that I don't want to give him?
It's just making these sometimes courageous or simplistic decisions that bring us towards a space of light. Because what that does is allow for us to keep shedding all of the weight — the energetic, emotional, or psychological weight that we carry of all the roles that we feel we need to play throughout life or the people that we need to be to get our needs met. It's just instead, "I'm going to do what feels truly good."
We can even look retroactively. If I look back at most of the jobs that I've ever worked, did I choose that job out of fear or out of love and excitement? Most often it was of fear. I was afraid that I wouldn't be able to pay the bills. I was afraid because I had been homeless before. I was afraid because I couldn't eat, and so I had that extreme scarcity. Was that wrong or right? Maybe it wasn't so right. Not that I had the tools to change at that time, and I loved myself through it, but then you can start seeing, "Wow, my entire life revolves around making decisions from fear. No wonder I'm so unhappy."
And so when you take that component, and you take it to the second piece, which is living consciously — living consciously is, in as many moments as possible, similarly to love versus fear, but you're just aware.
Eventually, these become so natural. But a lot of times I see folks who will set alarms on their phone every hour. It drives you insane at first because if you put an alarm on your phone, and it says, "How do you feel right now?" or "What's your dominant emotion?" and you realize that you're pissed most of the day, you're like, "Wow, I'm screwed."
So you have to come at it with acceptance and some love towards the experience. But it's just figuring out how do I feel most of the time. The chemistry in our brains and the particles that affect it — our energy impacts particles. Our consciousness impacts particles in the air.
When people say, "I want to change my life," "I want to manifest this, I want my soulmate to come in," "I want money or whatever thing they want. The first thing they need to do is start consciously living so they can understand how they are currently interacting with the particles in their environment.
This is physics, and it's not to say that physics is always a yes and no answer. Quantum especially — there's a lot of room for hypotheses in there. But when you are looking at how am I impacting my environment, which means that I'm the epicenter of my environment, and I can take and assume responsibility for where my life is at, which is also a choice we have to make. Then in each moment, I become more and more conscious of what's going on. Kind of like when you and your husband were in the car, and you were able to be conscious enough to be like, "I don't think this is about me." And you were able to ask him, and he was conscious enough to be like, "Oh, crap. Sorry, that wasn't about you."
We keep taking steps backward before inception point to where before he was even about to blow up, he'd be like, "Oh, you know what's weird? When you send that, I got triggered, and I almost blew up on you, and I was thinking about that." And then we've completely changed our reality at that moment because let's say that you were having a bad day too, you might not have been able to consciously bring that out of him and then what would have happened to the relationship dynamic for the next hour or something?
People lose relationships over this stuff. Not because they're not a beautiful couple, but because they're not living consciously. They are so swarmed up with fallacies of their past, perceptions, false beliefs that they can't live consciously enough to see things as they truly are, which is that silly saying "Live in the now." But it's true that each moment is a new moment, and the past doesn't need to be brought in for protection or solidification.
[00:58:50] Ashley James: That's so beautifully said. Right now the divorce rate is about 50-50. So many of us are unconscious, and our unconscious, unresolved material is wreaking havoc on our life. So you're helping people to get conscious and choose love and gain a lot of clarity and a lot of healing in that way.
[00:59:14] Mandy Morris: Right, and we have that with all of our relationships. It could be an intimate relationship. It can be with our boss, or mom or dad, or siblings and so forth. I grew up with nine different divorces — throughout my step parents and parents and so forth. It was like love does not exist, and it sure as heck doesn't last. That was a very core belief. I never thought I was going to get married. That wasn't on my dock because, at some point, things are going to hit the fan or someone's going to cheat enough that you're going to leave –it's just not going to happen.
It wasn't until I started getting right with myself and finding my authentic self and the truth within me that I was able to bring forth someone who could consciously work through that with me as a life partner, and then I was able to let that bleed out into my relationships with friends and family.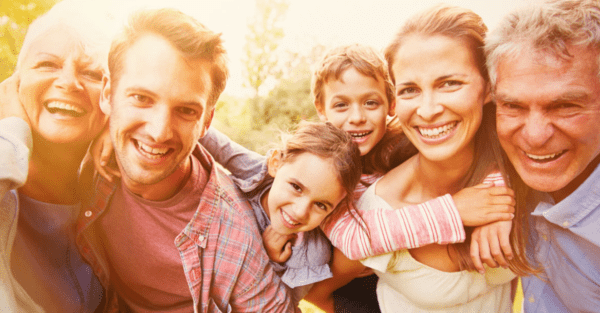 It wasn't until I started getting right with myself and finding my authentic self and the truth within me that I was able to bring forth someone who could consciously work through that with me as a life partner, and then I was able to let that bleed out into my relationships with friends and family.
[01:00:04] Ashley James: It all starts with us. When we're pointing the finger at other people, that's when we realized these three fingers are pointing back at us.
[01:00:11] Mandy Morris: That's the biggest part too, and that's a part of the action steps I wanted to share today — assuming responsibility. It's such an annoying one for all of us, but we get all the power back. We're talking about certainty and control. If we can assume responsibility for our life, and again I say this more in the Western world — things are happening in parts of the world that I would not ever tell someone that they created for themselves. But when we look at, "I don't like my job," or "My husband doesn't talk to me the way I want him to," there is typically a beautiful way for us to heal that if we assume responsibility for the role we play in it.
[01:00:51] Ashley James: Even things that are horrific. When we talk about being at cause versus being at effect, being responsible for life versus being the victim, there's usually someone in the crowd that goes, "What about rape? What about incest? What about molestation?" — all those horrific things that could happen. It's not that we're saying that it's your fault. Fault isn't the word we ever use. It's taking responsibility for your entire life to gain back control and or become empowered. Because if you're responsible for your life, then you have the power to change it.
I look back on the dark things that have happened in my life; I am so grateful for them now because they're part of the person I am now. I've done a lot of healing work to get to where I am; I can embrace who I am now. If I had to do it all over again, I probably wouldn't want to relive those bad experiences, but I can be so happy and take responsibility for that. All my unconscious and conscious choices in my life led me through those experiences, led me to where I am now, and I get to choose who I am in the moment. I get to choose to be who I am now, so that allows me to be at cause.
Again not the word fault because people get upset when we say "take responsibility." It's like forgiveness is not saying that the act is okay, like if you forgive someone for harming you or harming someone you love. It's not saying it's okay that they did that. That's not what forgiveness is. Forgiveness is ending their past discretions from hurting you in the present.
[01:02:57] Mandy Morris: Yeah, reliving it.
[01:02:59] Ashley James: As long as we're still angry about something bad or negative that someone did, it's like we're still letting them hurt us in the present. When we take responsibility, that allows us so we can do things like forgive, that allows us to stop the past from hurting us in the now.
[01:03:16] Mandy Morris: I so love that you bring that up because I had been raped twice, and I blamed myself. If I look back to what happened in my very early adult years, if I look back on those moments, that was playing into the same environment that I'd created of "I'm not good enough," and "I'm unworthy." Just give people what they want; they're going to take it anyway. It was ultimately, a deviation that led to a reality and experiences that were so painful and not something that a human really should have to experience.
But there was an inception point, which was years prior when I decided that I didn't love myself and I wasn't worthy of being honored. If I'm floating around in that reality, in that mentality, in that energy, then I brought forth these particular circumstances. Because I knew these people, I brought forth that energy and the reality of that. And me being able to say, "You know what, I think I did create that, and that's okay, and I can heal from that now."
As we just said, we don't have to relive it every day, or hate the person, or be angry so that it never happens again, so that I feel safer. Instead, just let it be a part of the human experience without so much emotional charge, and it was coming out of neutrality: "I can move forward in my life, and my now isn't affected."
[01:04:44] Ashley James: For people who've never done that shift. It's like turning a light bulb on and off, being a cause versus being an effect. So being at effect is you turn on the TV, you turn on any mainstream media, and they're pumping out an agenda to keep us at effect. There's very little media out there besides podcasts and interviews like this, but there's very little media out there that want to put us mentally in a place of empowerment. Because when we're at cause in our world, when we're 100% responsible for our world, and when we're empowered, we don't have a hole of void in our life to fill with their products that they're trying to sell.
Watching TV, even Netflix and Hulu, and all the things we like to watch, and listening to the radio, all that media and magazines that media has designed to keep this facade of this world in which we are at effect. And we are helpless as individuals, especially around the news. I'm sure we could do a little fun experiment where we hook ourselves up to meters that register our stress levels.
[01:06:09] Mandy Morris: You don't want to see it. Trust me.
[01:06:12] Ashley James: Watch five minutes of the six o'clock news and see what happens. But yeah, there's very little out there that has us do that shift — to get that we're a cause. Almost like being in The Matrix, there's a lot invested in keeping us as victims and out of our personal power. For those who've never really tasted being at cause, can you help us to get to that place of personal power where we're coming out of the matrix and seeing the world through the eyes of someone who's empowered?
[01:06:51] Mandy Morris: It's so funny that you bring up The Matrix because the creator of the Matrix, Sophia, is a dear friend of mine. Every time we sit down, she's filled with, obviously, this truth. We talk about TV programming like television is visually programming you, and reading is fundamental. It's "fun to mental," right?
[01:07:12] Ashley James: [laughs]
[01:07:13] Mandy Morris: I know. Silly, little play on words.
[01:07:15] Ashley James: I love it.
[01:07:16] Mandy Morris: And so when we look at that, we've got to stop and say, "What am I absorbing? Is it really true?" The easiest way goes back to that love versus fear thing "Do I feel good?" If I don't feel good, I'm suspect. I've trained my brain to feel that way, that if I feel off, I'm hyper-focused on it. I'm not trying to numb it out. I'm not trying to ignore it. I'm not shoving it to the side saying, "Just deal with it later." I'm like, "What is it? Why is it here?" Because it doesn't belong.
And so it's training ourselves that "If I don't feel good, I will figure out why. If something doesn't feel good, I will remove it, or I will figure out why." When I look at all of this saturation of horrible programming that we're pumped with and we're fed with so that we can continue our crazy consumerism, it really is a control thing.
I have way too many friends that are in and out of the government — I'll go crazy on this topic but keeping it a little bit more light. When we look at the need to maintain a status quo in our societies, and that is every small factor in the society, it can be the relationship we have in our household. It can be culturally. It can be with media. It can be in the embodiment of our country or the entire dominant frequency of planet earth. But it's dominantly negative.
But it's shifting, and I want to remind anyone who listens to this that although the world is seemingly in disarray, the light always wins. Light being information, being the truth. We see this happening a lot in media where if someone's got skeletons, or if someone's doing something shady, it's coming out.
That's the beautiful component of social media — things are so viral and spread so rapidly, sometimes completely untrue information as well. So that's where our intuition needs to come into play. But that saturation is starting to balance itself out because it's happening both ways. There's not that same control factor of it all being fear-based. So now we regained a little bit of our control, a little bit of our personal power and saying, "What do I choose to read up on? What do I choose to view?" It becomes more and more of a conscious choice versus an unconscious choice.
Generationally speaking, the newer generations are waking up to this truth of things are not as they seem. Things are not in place in the same way that people say they are, and they're questioning it instead of blindly following. It's like the book "Outwitting the Devil" by Napoleon Hill. He talks about this so well, where there's like the drifter personality, and the drifter is just someone who blindly follows things versus questioning and saying, "Is this right for me? Is this true? Is this what I want to focus on?"
I even do that when I see like protests — individuals who are fighting against something versus trying to love through and bring community to something. There's no right or wrong either way, but I have my personal take on it. So when someone says, "Mandy, can you put this on your platform? We need to stop this horrible thing from happening?" I'm like, "We do, but we're going to do it in a way that comes through with love versus continuing to create separation." I think that from a societal standpoint we're
realizing that the separation that we've created within ourselves and within the horrible lies, or just the disgusting programming that we've received through some of those outlets, that we don't have to pick it up.
We can just keep it down. We can just set it down even if we've already picked it up, but then it doesn't have to be for us. It's through that that we get to the root of creating change on a global scale versus continually perpetuating that sense of anger for being misled by different people, or media, or social outlets and so forth. Instead, we create a knowingness within, ourselves and that radiates outwardly, and that can't be penetrated. It's far more powerful.
[01:11:36] Ashley James: For those who are thinking there's no example of where love has made major political shifts. I invite you to seek out the history of Gandhi because everyone just knows him for his hunger strike, which is like just one tiny thing that he did, but he rallied a nation to use love and peace to make a change, which seems like — don't you need force and anger? Aren't force and anger the only ways to make change?
So he used a very feminine energy and made a major shift in his country. It's so beautiful when you dive into the details of the whole story. It's a perfect example that we can make beautiful changes in ourselves, in our society, in our family and our relationships, and we can use the highest power, which is love.
[01:12:35] Mandy Morris: Yeah, because think about it — if someone were to sit right now and consider the embodiment of love. Maybe not love that they have with their spouse if it's unhealthy or the perception of "My parents didn't love me." Those aren't really love. Those are completely different things.
I hate it when we have to use that word incorrectly. But when you imagine that true form of love, it's almost like a sense of peace. It's like an expansion of energy versus a constriction. When you imagine being in that space, what happens to the body? What happens to the cortisol levels? What happens to the brain? It gets out of primal mode.
And so we literally can find better solutions. We tap into a different part of ourselves through maintaining that state or that frequency of what I call unconditional love because there are many different forms of love that are a little bit not so much love. But if you think about what that actually does to the human, to their mind, to the state in which we are in, of course, it's the solution because we can find so much information and tools in that mental state and in that heart space that it gets us in that, of course, it's the answer.
[01:13:44] Ashley James: What can we do every day to raise our vibrational state physically, mentally, and emotionally? What could we do every day so that we're bringing ourselves closer to that frequency of love?
[01:13:57] Mandy Morris: I would say that the first thing is to understand how to tap into your intuition because just like programming — how programming is created in so many weird, crazy ways and it's different for everyone, so is the intuitive dance in getting back to our sense of self. Even like the oneness that we carry with the collective universe if you will. When you can start tapping into your intuition, then you can tap into naturally that love-based vibrational state, but also even higher states than that. Enlightenment is actually, from a frequency standpoint, higher than a love vibration. They're very close, but it is a different form of vibration.
Love is like a gold color, and enlightenment is like a silver, platinum color if you will. They hold different vibratory levels. But when you are following your intuition, when you can listen to the inner voice, and the best way to begin that process again is asking yourself questions, very simplistic ones, seeing how you feel — Do I feel like I should be going for a walk right now? Do I feel like I need to speak my truth to my partner right now? What needs to happen? How does that need to look? When you exercise that intuitive muscle, it gets so strong, and that intuitive state is your authentic self if you will. It's that naturally love-based state, and so much more so you can tap into it on call, just sitting there tuning in.
It doesn't have to be a meditation. I'm not great with meditating myself, but being able to say, "How do I feel right now? What does my intuition say I should do right now?" "How do I feel and what do I need to do?" — asking your intuition to get to that state of love because it might be different every day. Every day I wake up, maybe I'll have a loop in my head, and I feel off because I'm thinking about something that I dreamt about, or I went to bed carrying the weight of. I might say, "I should go take a cold shower. That's what I should always do every morning." It might not get me into that state, and so instead, I have to sit for a second and say, "I'm trying to get here. I want to go to the love vibration. I want to feel good. What do I need to do?"
My intuition might say, "Go have a cup of tea, or do 20 squats, or take a cold shower," and then I have to use my intuition to figure out which one do I need to lean into, so that one, I feel like I'm honoring myself, and two, I'm finding solutions that actually work. I've talked to so many people who are like, "I do affirmations every morning," and then they'll go through one of my programs and they're like, "I don't do affirmations at all anymore because I realized that I was just doing it cause I thought it was supposed to do it, and it doesn't even do anything for me." I'm like, "Awesome! Glad that your intuition came out and said, 'Hey, you're using that improperly,' versus 'I was just blindly following what the guru said to do.'"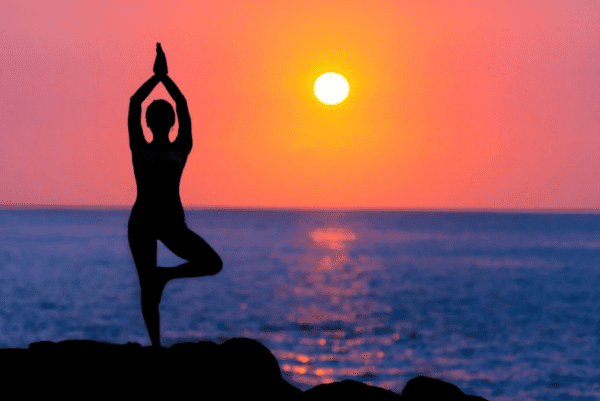 [01:16:52] Ashley James: Affirmations was described to me once like putting icing on a mud pie. You're just trying to tell your mind how it is instead of listening to your unconscious.
[01:16:52] Mandy Morris: Yeah, and if you tell your brain something that it perceives is a lie, you take five steps even further from that truth.
[01:17:09] Ashley James: Do you think affirmations are ever a positive thing to use as a tool or is it best to focus on asking questions and look into intuition?
[01:17:22] Mandy Morris: I think affirmations are awesome. I think it's really hard for someone to write an affirmation for you unless they are literally embodying the energy. Just like when you learn from someone — they better be not just speaking of what you're trying to obtain, but they better be embodying it. You can feel the difference.
You can feel when you're talking to someone, and you're like, "Man, they're saying all the right things, but something's missing." And then you hear the same thing from someone else, and you're like, "I freaking get it." It's because they're embodying in which they speak.
It's the same thing with affirmations. If I sit there every morning when I wake up and say, "I'm amazing. I'm this. I'm that." Great. Do I really feel it? Am I bringing in the true frequency of it, or am I sending out the energy of "I am so not good enough. I'm not worthy." My subconscious is feeding the energy outwards, but I'm verbally saying that when I'm creating a whole another mess.
That's something that we talk about a lot with manifestation. We're all manifesting all the time. People always say, "What are we going to manifest? Can you teach me how to manifest?" And I'm like, you are like everything. You already did it, but obviously, you don't like it.
So what we need to figure out is what you're unconsciously manifesting. What is your subconscious sending outward? What's happening in the gray matter of your brain that you're telling yourself you're not worthy of all these things, that you're sabotaging all the stuff you say you consciously want. That's where the juice is. That's where we want to find all the information. Your conscious mind processes like 0.0 1% of data or something like that and your subconscious processes so much more. So that's where you're getting all of your responses, your perceptions, all that crap. So you got to do all the work on the subconscious, not on the conscious affirmations. Which is why I'm like, I like affirmations, but if you're not doing the actual work on figuring out why life is showing up as it is, and what you're manifesting currently and why, there's no information that's going to save you.
[01:19:19] Ashley James: I hadn't had a great experience with affirmations because of what you just described. And then I went through this neat little personal growth program. At that time, I found it very difficult to get to the gym. There was just a lot of resistance, a lot of unconscious resistance. It was very uncomfortable. The entire process from putting on my shoes to driving there, everything did not feel right. What I realized is that I'm right there back in junior high and everyone's judging me. In my mind, it's unsafe. I'm vulnerable. Everyone's judging me. Everyone's like, "Look at the fat girl. What the heck? She doesn't belong here. Look, she just tripped."
So it was very unsafe in grade seven. Everyone's hitting puberty, and it was a very unsafe place for me and for a lot of the girls to be. It was ridiculous because all the boys were picking on us. I decided it's unsafe, you're being judged, and of course, as we know, feeling socially judged in our mind is as dangerous as someone holding a spear and running at you. We perceive it as a physical threat to our survival probably because we had to live in a tribe to survive for thousands of years.
So I equated unconsciously going to the gym with like someone running at me with a spear. Of course, I was pushing. I was like Sisyphus pushing the boulder uphill consciously trying to fight — "Here I am." Just like you said, the conscious mind is like 1-2%; the unconscious mind is the rest. It was consciously trying to push myself, but every day my unconscious mind is going, "No, it's so unsafe."
And then it was like, "How do I shift this conversation?" Here I am, I'm now in my 30s, I know that no one's running at me with a spear, and even if every single person at the gym did judge me, no physical threat would happen. I was breaking it apart, dismantling this, and understanding it. And the next thing was, "Let's just assume everyone is not judging you because everyone is actually afraid of each other anyway, and we're all just like running around, worried about what each other thinks about each other."
If that was the case, because we're all just a bunch 13-year-olds really, unconsciously afraid of what everyone else thinks of us, so everyone in the gym is actually looking at you, worried about what you think of them, then what are you there to do and how can you shift it, so it's a positive experience? I came up with this affirmation, and it hit me. I started crying because my life's mission — I really got it at that moment — is to inspire people.
The conversation changes from, "Look at that fat girl. What is she doing here?" to "Wow, look at her. She got to the gym, and she's doing it. Look, she's even sweating. That's so awesome. Now I'm going to push myself harder because I see how much she's giving it."
And so that was my mantra. As you said, if it's an affirmation someone else made for you, that doesn't help. But if you do some healing work and then create an affirmation to keep you present to your shift — and so as I'm putting my running shoes, I like to say, "I'm going there to inspire people. I'm obviously helping my body, but I'm going there to inspire people."
Getting in the car, the resistance would still be there a little bit — a little uneasy. Again, I'd have to tell my unconscious mind, "No, I'm going there to inspire people. There's no one coming at me with their judgment. I'm there to inspire." Sure enough, I'd look around the room, and obviously, there's no one, judging me. Everyone is just head down trying to do their own thing and not worried about what everyone else thinks. I held my head higher after that. I felt more in touch with my purpose. I'm here to inspire people, and of course, help my body too.
So that mantra — repeating that affirmation became part of the healing, but I had to do the work first. I think that's what you're saying — do the work and then use your mantra as a way to keep yourself present to the self-love and your mission.
[01:23:57] Mandy Morris: Yeah. It has got to resonate with you. You have to use the energy in which you are striving to wrap around, just like words hold frequency. If I say the word 'infidelity' or 'cheating,' there are certain things that some people are going to attach it to. There's already an energy attached to it because each word holds a vibratory frequency, and so does affirmation.
We've got to make sure that they're attached to the right energy. They are in resonance with what we're talking about. I have to say this too, that sometimes we have negative affirmations that we're unaware of to get to things. So we've got to address that. When you're talking about the gym, it resonated so much with me.
In my early twenties, I would get cystic acne, like honking things, and they would hurt so bad. They were very stress-induced, and it would just perpetuate my "I hate myself-ness." That was the time where I was like, I'd go to the gym and brutalize myself at work out as hard as I possibly could, and I was eating a certain way and all that. When my husband and I moved to Laguna Beach, I stopped doing those really hard workouts. We decided we're going to get a personal trainer — "We're in California. We're going to be in shape," right before I get pregnant. And so, uh, I had a short bit while we first moved here and, I was doing some training, and my body would hurt so bad after the workout, so it just felt different.
Maybe because it's I'm older now or whatever, I was in the middle of a squat — a very hard squat, mind you — and as I pushed myself up, I heard my inner voice say, "I hate you." I stopped and I put my weights down, and I said, "I'm leaving." I actually had to leave. I stopped working out, and I sat there for about two hours that day, just trying to shake it off. For some reason, I didn't fully go and dive into it.
The next day I had two cysts on my face, and I hadn't had them in years. I was like, "Did I release the same neurohormones or whatever chemicals that create the cystic acne?" I released it just from me going back into that old state where I was in when I could barely push through the last of a workout. I would use that "I hate myself energy to push through to make myself "good enough."
[01:26:24] Ashley James: Wow.
[01:26:26] Mandy Morris: Isn't that crazy? So I was like, "I'm done working out. We'll do yoga." I'm not pushing myself like this anymore.
[01:26:37] Ashley James: Wow. It's awesome. There you go again with "We are always manifesting." But we have to clean up that windshield. We got to clean up the unconscious filters, the unconscious programs because that's where we're manifesting from.
[01:26:53] Mandy Morris: Right, always. It's always showing up for us. If we can figure out the conversation we're having with our environment and our mind, we are unstoppable.
[01:27:05] Ashley James: That's why I said at the beginning we all have a superpower, and Mandy is going to teach us how to tap into it.
[01:27:12] Mandy Morris: Literally, it is in knowing yourself. It was Socrates, I think, — know thyself. If you can truly start understanding your thoughts, be willing to hear them and why they occur, you have like the power of the universe in your hands because that's how you create your holographic reality regardless.
If you can understand how you perceive the world and what's going on, kind of that part of assuming responsibility and not being a victim, and realizing that you don't have to be in control, but you can be in charge, and those are two very different things. I'm not in control of every component of my life, but I am in charge of my reality and everything else. The chips fall perfectly every time, far more than I could ever control them. Understanding what triggers me, what upsets me, what causes me to shut down or tell myself that I don't like myself — if I can start understanding those pieces, then I can start stopping them in their tracks, which means that my brain's wiring is going to start to shift. Certain neurological pathways are going to start pruning, and new ones are going to start growing. Wouldn't it be funny if the new ones that start growing are, "I'm amazing. I believe in myself. I deserve to be a multimillionaire. I deserve to find my soul partner. I deserve love." Guess what always shows up? Exactly what we expect.
We're changing our expectation by understanding what our current expectation is. Through that, our purpose work, whatever sets your soul on fire — you call it a superpower and so much love — all of that births itself naturally. It's a part of your authenticity. It's a part of your truth. You don't have to search for it. It's just going to unfold.
[01:29:02] Ashley James: What homework can you give us so that we can allow our authenticity and our authentic self to begin to unfold in the coming days. ?
[01:29:13] Mandy Morris: This is something that probably a lot of people have done, but I want to take a twist on it. First that belief inventory. Maybe start with the areas of life that suck. Let's say money. Everybody cares about money, right? So you could do money; you can do relationships and career. Just write down — not your beliefs because sometimes we think we have beliefs, but we don't. Like for myself, if you ask me consciously years ago, "What are your beliefs of love?" I'd be like, "Love is so beautiful, and love is great." But you'd look at my relationships, and it would show love doesn't last. Love is completely unsafe. Love is unhealthy, and love is self-sacrificial.
And so we have to look at our environment. When you have those areas, write down how your environment looks in those areas, and then that will establish your true beliefs. So then you'll know, "If I'm in an unhealthy relationship, or I'm devalued at work or whatever the thing is, then the belief is probably this, that or the other." Now what you'll see is that there's usually a theme.
If I took multiple areas, actually just before we jumped on, I was talking to a couple of therapists that I'm certifying right now. And when we were on the call, we know we were talking about this concept of what is actually going on here. The underlying theme for one of them was the "not good enough-ness." In all areas, it could be as a mother; it could be as a therapist, and also the other side gigs that they had going on, there was this constant stream of "not good enough-ness."
So once you see, "I do not like myself," you ask this question — it's like a five-year-old. You know how five-year-olds are like, "Why, why, why?" You ask yourself why until you get to the root.
You can say: My job sucks.
Okay, why? Because people don't value me.
Why? Because I don't value myself.
Why? Because I'm overweight.
Okay, why? Because of something that happened in seventh grade.
What was the belief it was created from that? Why?
Well, my mom didn't love me.
Why do you think your mom didn't love you?
Because I'm unlovable.
Okay. Now we've reached a pretty big root, and kind of what you were saying when you cried because you had the aha moment, it's amazing what happens when the brain realizes it's hit on something.
You'll know when you're like, "I don't know. Is that it? It's not it." But there's this incredible aha moment that happens every time someone starts hitting a root. What you're looking for are the roots. What are the roots of your belief? Sometimes you might reach an event that you remember, but what you're looking for is the underlying belief. You might say love isn't safe, but there's something deeper than that, and it always has to do with the self.
So when you write down that belief inventory, your actions, and then you find kind of that core belief — there might be a theme. It might be the not good enough-ness runs through in all areas. Now you've got to look for lies, basically broken parts of the reality, so that's two-fold. One is to look at all of the rewards you receive for holding onto that belief.
So if I go back to that "I hate myself" energy in the gym, my reward was that I would look a certain way because I would make sure that I kept working out because I thought that if I worked out hard enough, eventually I'd love myself. And then I also got to keep — I thought at least — the guy that I was dating around because maybe he liked the way that my body looked. That was the only thing I had to offer. That's a perceived reward. It's obviously not a healthy reward that I should hold on to, but it's a reward that's keeping me from changing.
But once you pour awareness into it, it's not so rewarding anymore. You're like, "Oh, crap, it's not even getting me where I want to go." Once the brain knows the path I am using will never get me there, it doesn't want to keep doing the same thing. So then you get to start breaking down that wall and build through to the new reality.
If I want to be a millionaire, or if I want to be with my soulmate, what does that version of me do in these situations? How do they perceive life? What actions do they take on a daily basis and how can I kind of push that back into me so that I can create that reality too?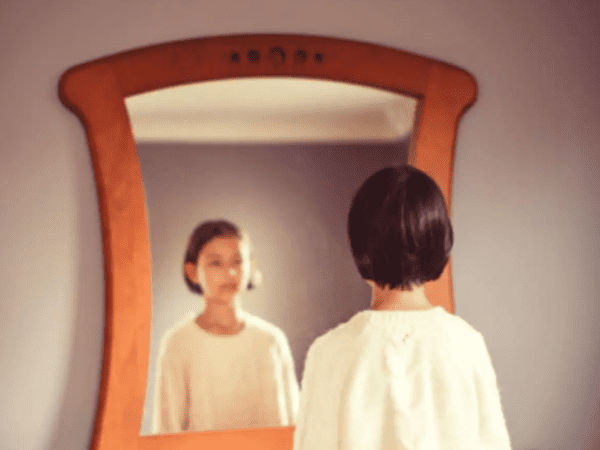 [01:33:51] Ashley James: Brilliant. It's beautiful.
[01:33:54] Mandy Morris: Thank you.
[01:33:55] Ashley James: I like that you're coming at it from both ends, digging into the now and getting to the root, but then also doing the future pacing, looking at you after you have manifested what you want and what are you doing, what are you thinking to yourself, what are you feeling, and seeing.
The one that you haven't mentioned is what about someone who wants better health? Let's say running a marathon — it would be, "I'm a marathon runner."
I don't think I've ever run five miles, so I like to say that I'm a marathon runner.
[01:34:38] Mandy Morris: The brain would be like, "That's not true."
[01:34:40] Ashley James: Right. Me in the future as a marathon motor, what am I doing every day? I'm getting up early. I'm drinking a smoothie. I'm going for a jog. Oh, wow, those are activities I can start to do now. What am I thinking to myself? What are my beliefs about myself?
[01:34:56] Mandy Morris: It's calling upon our future self basically. When I do sit through my very short meditations, I'll ring up versions of me. I've rung up my billionaire self, and I'm like, "I need some business advice," or I'll ring up the version of me that has figured out the problem with my husband or with my kiddo, and I'm like, "What's going on here?" And really what I'm doing is I'm just opening up another part of my brain that I might be in a primal state or a triggered persona and it can only see through one lens while I'm shifting my perspectives.
When you can shift some of your perspectives, but the information still comes from within, then you're tapping into that part of yourself that already has the answer, that knows the whole process in which your crazy brain is going to want you to go, and then it allows for it to flow. It seems intuitive, but you're just meeting all of the brain's rules that it has to achieve the thing.
[01:35:49] Ashley James: You reminded me that we have 10-11 possible neurological connections. That is more potential than every grain of sand on every beach in the world. That's more potential than every known planet and star in the universe. When you get how many potential neurological connections are in our brain, and our whole body's neurology has, you see that we have this machine inside of us for manifesting and tapping.
I love this idea of tapping in by ringing up your billionaire herself, your marathon runner self, the self that has resolved conflict with your husband, ringing up that person, and talking to that part of you that has resolved it already is tapping into this dormant part of you, your superpowers, waiting for you to use them.
[01:36:57] Mandy Morris: Yes, we already have the answers.
[01:37:00] Ashley James: That brings up the idea that there's that level of intuition that people connect with guides and angels, they're tapping into sometimes more than themselves by asking these questions and being open to the answers.
[01:37:16] Mandy Morris: Absolutely. You can look at it any way you want. You can say that it's your guide. You can say that it's your angel. You can say it's god. You can say that it's just your brain opening up certain parts and giving you the information. If you ask yourself a question, you are going to always get the answer. It's just a matter of what filters or what lenses do you have on. Are you even willing to see the answer that's right in front of you?
[01:37:39] Ashley James: It's beautiful, Mandy. Now, your book "Love: It's How I Manifest" — who should read that book? Is that book for therapists or is that book for lay people? Is that book for everyone? Who should read it and, and what do we get out of reading your book?
[01:37:55] Mandy Morris: If you had asked me when I first wrote it if it was for therapists, I would say no. But I've had a ton of therapists say that they love it because my section of methodology is the missing component in therapy is what I hear. That's the feedback that I receive, and I'm very humbled and honored by that. But I would say that it's the starting guide for someone who wants to start digging in on a kind of a high level, in my opinion, into 30 different concepts. It's kind of a month-long journey. I broke it up to where you can read a chapter a day, and you'll take a little bit of homework from it if you will. There is a little prayer to the universe for those who love those affirmations.
I sat every time I wrote the book, and I wouldn't even let the editor touch it. I was driving them insane. I actually chose to self-publish for that reason because I was like, "I wrote the book in three months. I'm inspired one day, and my mind said, "You will only write when you're inspired, and you will pour so much love into every word, and it can't be changed." And so I honored that. At the end of those three months, I was like, "I'm sorry to every poor editor who has to look through my grammatical incorrectness here, but it's got to stay this way and stay intact because there's something to it."
I don't know that everybody has read the book, but the feedback that we get is that they can feel the energy because I tried to stamp it into each word. It's like a high-level guide of a 30-day journey of diving into yourself, understanding yourself, and figuring out all the concepts that we talked about — love versus fear, living consciously, assuming responsibility, how to know yourself, and how to find that version of you that is that piece. That's my ultimate goal — that people can be brought back to that piece, that love, that oneness, and to remember their incredible power to create.
That was the whole reason I wrote the book because as soon as it was done, I was like, "I did it. What's up next universe? Do I need to do anything else?" I forgot about the book for a while until it was released to the public. It's a beautiful book filled with love, but I would say that it is an incredible starting point to a journey.
[01:40:18] Ashley James: Brilliant. Well, I'm excited to have the link to your book in the show notes of the podcast so all the listeners can check it out. Are you going to do an audio version of your book?
[01:40:29] Mandy Morris: I keep saying that I will. I think my support told me there's like ten emails just from today asking if they can get an audio version, so I will be doing it. I feel like it should be from me. I'm hoping that in the next maybe 90 days, we'll have one out. But right now it's just Kindle and hardback.
[01:40:50] Ashley James: Nice. I'm looking forward to that. It's so great when the author herself reads her book. I love audio books as much as I love reading, but I love it when the author goes off script because they get inspired. So they're reading their book, but then they're like — you might feel like doing that, going a little bit off script. There are a few great authors like Janine Roth. When I listened to her audiobooks, I'm like, "She can't be reading. This feels so real." Her message is pouring through, and you're like, "This can't be a book." I feel like she's just sitting here talking to me, like talking to myself as an individual. It lands so powerfully. There's something very–
[01:41:32] Mandy Morris: That will be me.
[01:41:33] Ashley James: I know it will be you, Mandy. I know it. I just know. I feel like you're just sitting there right there with me listening to your audiobook. But until then, we'll get your physical book or the Kindle version.
Like you, I was surprised at how many therapists enjoy your book. I have been pleasantly surprised at how many holistic health professionals are listeners of the show. Because these are people who I sometimes put on a pedestal and honor and love learning from, and then it turned around, I get fan mail from them. I'm like, "Oh, my gosh, naturopaths listen to my show, and acupuncturists, nurses, and traditional Chinese medicine practitioners, health coaches — so many wonderful holistic health professionals."
Thinking about going through your program, tell us a bit about the mechanics of going through your program as a health coach or a doctor who wants to implement your tools. How long is your program? How much does it cost? What format is it? Is it just audio, or is it video calls or reading case studies? Can you unpack it a bit, so we understand a bit more about your online program?
[01:42:59] Mandy Morris: Absolutely. We have many digital programs, but if someone's looking to get certified in some of my methodologies, it's a four-month program. That's as of right now. We have now three graduating classes. I finally created this program, and like all programs I create, I want a lot of feedback, and I want to make it so juicy that it's unstoppable.
We've actually done three classes, and now we have three graduating classes and amazing outcomes even from the very first class. But I like to leave it open to say, "Hey, guys. I might add a lot of bonus content," and anyone who's gone through the program prior, they get access to all that too because I want the best versions of themselves out there.
As of right now, it's a four-month program. The first two months are actually on them working on themselves. I don't go into methodologies — not directly at least because my idea is, if we want to get people out of the chair as soon as possible, if I can sit there in three hours and get someone's heart disease to reverse, then we've got to be able to create change within 30 days and so forth, which is not the typical model. Sometimes it's totally appropriate to work with someone for six months or ninety days, or whatever that looks like. But I want them to at least have the tools that they can do that. A part of that is that if you are consistently growing and working on yourself, you will constantly acquire tools without having to pay to learn them from someone else.
So I kind of worked myself out of a job, if you will, because the world needs to be healed. That's my first and foremost goal. That program is for the first half of it is them just hammering in on themselves with an accountability partner. And then we jump into methodologies, practice calls. I or one of my Academy-based coaches who've been through years of training with me, they will be on a call, and we provide feedback there. They learn a lot of the methodologies that are love-based, and we go into some personality styles.
We don't touch on any mental disorders and so forth because again, I'm not a certified therapist or psychiatrist. I decided not to go that route, so we don't touch on crazy red tape. But every therapist that has gone through the program and really just any practitioner in general — we do have a lot of Reiki healers and just different versions of holistic health as well that goes through the program — and all of them say it either totally enhanced something that they've learned, or it was what was missing all along.
But it's delivered in an online format, so it's digital. We've got folks from all over the world — really cool. But different times zones if they're in Australia, the UK, or Thailand, we can all pop on live. And then we do Q&A and try to work that around schedules so that some people can jump on live, but they're recorded regardless, and then they get access to. I would say it's probably maybe two to three hours a week of training. When they hit their practice hours, it obviously amps up quite a bit.
[01:46:09] Ashley James: Absolutely. Now you have other programs as well. Can you touch on that? Do you have programs for people who want their personal healing?
[01:46:19] Mandy Morris: Yes. So there's a program called authentic creation. It's like my baby program. I built it years ago, and it's such a wonderful –I don't know. I rant and rave about it cause I love the concept. It's for thirty days. It's short, like five to ten-minute videos every day and then a PDF and homework. It's really digestible, which is for me, my attention span — I tailored it for someone like myself where I'm not going to sit for five hours and do a class. Everything digital kind of follows that modality for the most part, and then we have a mastery program and that is instead of the thirty-day program, it's a, uh, two-month program, and we extend it two extra weeks usually, so we do about ten weeks. That is a deep, deep, deep dive into rewiring our beliefs. It's hard work. It's a lot heavier work I would say. But it's incredible.
And then I just released a Health for Higher Consciousness program, how can you impact your consciousness level through health. It's not a diet program or a fitness program, but it's truly impacting our cellular vitality and some of the stuff that I learned in the clinic back in the day.
And then we're about to release a parenting program. I partnered with an amazing doctor, and she's very much into the neuroscience, behind the child's brain, and has the whole brain methodology. And so her and I partnered together to create a parenting program because my folks kept asking for it, and I was like, "I don't think I'm the best parent for this, but let me bring in someone who is. She's an expert."
[01:47:58] Ashley James: That's awesome. That's so cool. I love when you were talking earlier about the mirror neurons. It reminded me of my son. My husband, who's normally a very cool headed person, like any human, will become overwhelmed from our four-year-old. We have a wonderful four-year-old boy who is just bubbly and just the light of our lives. He will also be a wonderful boundary pusher because he's assertive, and he's a great negotiator. We just applaud him.
He's definitely an Aries. He's just out there, and he's going to be a leader and take charge of the world. But at every turn, he will do his best to get his way, which is perfect for an assertive person. We have to learn how to navigate that without totally squashing him. Our stuff comes up, and my husband will be caught in his frustration, and that'll be out there.
A typical example, my husband will drive home with our son, and he'll be on the phone with me, and he's like, "Okay, we're in meltdown mode. You know, I don't know what to do with the kid." The kid in the back seat is just like freaking out, throwing his shoes, yelling, and my husband is at the same level. You could hear it. Our son and my husband — both the frequency happening. Just a few years difference between the two of them.
I'm on the speakerphone, I start talking to him, and when you said that about mirror neurons, I'm like, "Oh, my gosh, it's what I do with him. I'm like, 'Okay, I'm the calm, loving energy.' It doesn't matter whether he threw a stick or hit a kid or whatever, part of me wants to discipline him. The mom in me that thinks, "He did something wrong. We need to immediately correct it," that voice has its place over here, but that's not where I'm coming from right now. I'm coming from just love and getting him calmed down and talked to him. And within a minute, he stops crying. He stops throwing his shoes, that kind of thing. And my husband's like, "How do you do that? I don't understand." I keep saying, "We have to stop reacting, and we have to act how we want him to act." We can't just tell him; you can't tell someone calm down. It's like shaking them, "Calm down. Calm down." We're not calm. Why do we think they're going to be calm?
And so it's just so funny that it works to help to bring them down and make them feel safe. And that works with adults too. It works with children. But I love that you're partnering with a parenting expert because, of course, you can bring all your tools of bringing love to the situation and teaching the mirror neurons and helping us to catch ourselves when our stuff is coming up from our past. And cause I can see it in my husband's. It's easy to see it in others. I've got some of my blinders. It's so easy for me to see like, "Oh yeah, I can see that how you're treating our son right now is totally from your childhood when you were 12, and your dad did this." I can just see it.
But of course he can't write, but I'm sure he can see my stuff, and I can catch myself sounding just like my parents. I'm like, "Oh, my gosh. I'm bringing conflict that I hadn't resolved from when I was six with my parents, and I'm bringing that to the current situation with our son."
Your lessons to help us to catch it — to pause, to stop reacting and to be able to process, so that we are being authentic in the now with our children rather than projecting our past unresolved material onto them or our negative belief systems about the world onto them, and when they're reactive, they're coming from the energy that we're holding at the moment. Kids don't do what we say; they do what we do.
[01:52:14] Mandy Morris: We got to look at that. When we're in a heightened state of anxiety, we're in fight/flight, freeze/faint, and children go into that primal state even faster because they lack the tools to be like, "Is this a normal feeling or not?" And so if we are in a state of stress or even worse — and this one is, it's no guilt or shame to any parents." We've got to get out of the whole mom and dad guilt thing. No one can perfectly not program their child in some way. That's not what happens. That's okay. But when we get ourselves into that state of, "I'm calm with him right now," but you're raging on the inside, again they can feel it. And so then what are we teaching them? Yeah, we might not blow up on them — that's great.
But there's another step we can take to that, which is we have to resolve what's going on internally within ourselves so that we don't project the next belief on the child, which is they try to get the love and connection in an unhealthy way. They can feel something's wrong, but they don't trust their feelings because mom says she's fine, but I don't feel like she's fine. I must be wrong in the way I feel. We create a crazy program in our children without realizing it in our attempt to love and serve them. It's okay to be like, "I'm really frustrated buddy, and I'm going to take a minute. I need a brain break," or "This is what I've got to do right now to take care of me, and that's it." Just being honest and authentic in front of our children is far more important. It holds us to a higher standard than just pretending that it's going to be okay.
[01:53:44] Ashley James: That's beautiful because you're teaching them emotional intelligence.
[01:53:48] Mandy Morris: Yes. Versus shutting them off and not trusting how they feel. Where does that go in life, right?
[01:53:55] Ashley James: Now, the program you talked about right before we talked about the parenting one, that piqued my interest greatly. Can you tell us a bit about that one — the one about healing physically?
[01:54:05] Mandy Morris: Yes, Health for Higher Consciousness. This was a program that folks have been asking me for a long time. One, because of course my personal journey into finding true health, but also the work that I did clinically, I understand the physical body at such a deep level and the cool scientists and doctors that I got to bump brains with. And so I created a 21-day program, and this was just released. So again, I'm going to be adding to it and making it much fuller as time goes on. But I released it to just a few folks, and somehow it spread, and so many people bought it. I'm like, "Wait, I wanted feedback first."
They're currently going through the round of it, and we've had amazing feedback for it. It's this 21-day journey. It could very well in the next few months turn into a thirty-day or something different. Again, we want to tailor it to how do we create change. But as of right now it's twenty-one different lessons on different factors — kind of hidden factors a lot of times to obtaining true health that also elevates our emotional, mental, psychological states.
And you know, I say elevating our consciousness, all of those factors that we don't think about, we think it's as simple as exercising and eating right. If you're just on looking physically a certain way, and perhaps that's the case, but there's so much more that comes into play in our health and just like bodily self-love, and things that we don't think about or that we don't practice as often as we should. And so it's kind of a deep dive into crazy different factors spread out into different realms that sometimes people are like, "I didn't even think that this would be in a health program." But it's in there because it does play a huge vital role in our brain health or just our consciousness.
[01:55:54] Ashley James: Brilliant. I'm interested in learning more from you. I love all the work you're doing. I so believe in that. I so believe in the power of the mind to heal and the power of the mind to create disease.
[01:56:10] Mandy Morris: Thank you so much.
[01:56:11] Ashley James: Absolutely. You've been helping people for years and helping people to heal their body, heal their mind. He'll heal their emotions, get to a place of manifesting what they want and then stop manifesting what they don't want. So that's just wonderful. Um, your superpowers, love, and now you've taught us how to start to use our newly found superpower. Thank you so much, Mandy Morris. Your website is mandymorris.love and listeners can go there, check out all the wonderful programs, and of course, we'll make sure that the links to everything that Mandy does are in the show notes of today's podcast at learntruehealth.com.
Mandy, is there anything you'd like to say to the listeners tapping into your superpower? Is there anything that you'd like to say to wrap up today's interview?
[01:56:56] Mandy Morris: I would and going off the cuff here, but whenever someone looks at their superpower or the thing that they want to create in the world or the perception of what they are, it's always so much grander and so much bigger than the human mind can ever conceive. And that's why living in that heart space, and that genuine authenticity, that authentic livelihood that we all have within ourselves when you tap into that, and I hope that everyone who's listening never, ever gives up on the journey to continuing to discover those parts of yourself. It's a constant growth and evolution. It's not a final destination. If you've reached your final destination, you're probably six feet under, so grant yourself the beauty of the journey, of the growth. Know that you're getting 1% better or more educated or just discovering more of yourself every day, and it's a beautiful, beautiful and incredibly rewarding thing to do, and I am rooting for you 100% of the way you deserve a beautiful life, and anything else that you experienced is suspect.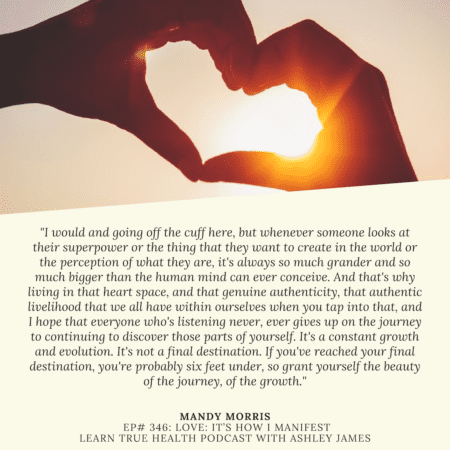 [01:58:03] Ashley James: Awesome. Mandy, thank you so much for coming on the show, and you are welcome to come back anytime you'd like a platform and an audience to convey your lessons. We'd love to have you again and continue learning from you.
[01:58:17] Mandy Morris: Thank you so much. You're so amazing. I had so much fun. I appreciate it.
[01:58:20] Ashley James: Are you going to optimize your health? Are you looking to get the best supplements at the lowest price? For high-quality supplements and to talk to someone about what supplements are best for you, go to takeyoursupplements.com, and one of our fantastic true health coaches will help you pick out the right supplements for you that are the highest quality and the best. Be sure to ask about free shipping and our awesome referral program.
Get Connected With Mandy Morris!
"The Secret Formula" Training with Mandy Morris
Book by Mandy Morris
---
Subscribe To Our YouTube Channel
Love: It's How I Manifest – Mandy Morris & Ashley James – #346
---