Parasites And Lyme Disease
Parasites live in different areas of our body. Even the healthiest person is prone to getting parasites. In fact, Lyme disease and heavy metal toxicity are correlated to parasites. Much as we can't completely get rid of parasites, my guest, Dr. Jay Davidson will teach us how to do a parasite cleanse and why it is essential to do so.
Sick Wife
Dr. Jay Davidson shares that it was his wife who was sick with Lyme disease at the age of 7. She was given medication since she had many other health issues until she was 18 years old.
They met in college when they both went to chiropractic school. Dr. Jay Davidson's wife was still struggling with Lyme disease until their daughter was born while he had massive parasite issues. Medications didn't do much, so they both sought out natural alternatives.
"Lyme disease has several strains. It is a bacteria and loves to drill into tissues and joints. Because it does not necessarily flow into the bloodstream, it is often undetected," said Dr. Jay Davidson.
He adds,"Lyme disease has an interesting defense mechanism. Upon taking antibiotics, it can change forms. When it develops into a cyst, it becomes resistant to the antibiotic. It also has an autoimmune effect."
Causes of Lyme Disease
Medical literature lists the cause of Lyme disease is commonly from infected black-legged ticks. The same ticks can also transmit diseases to animals.
According to Dr. Jay Davidson, because the ticks are so small, the bites are hardly noticeable. The insect's saliva has an anesthetic-like substance. That is why one would initially not feel the bite.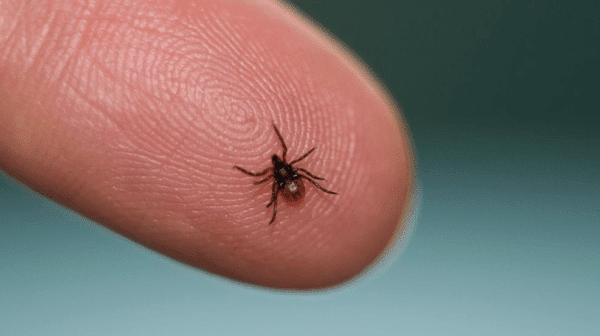 Curing Lyme Disease
Symptoms of Lyme can be anything from flu, aches, and fatigue. Severe symptoms include chronic pain, nerve system problems, and even Bell's palsy. Other symptoms include inflammation of the eyes and liver.
However, Lyme disease can be cured when it is detected early. Dr. Jay Davidson says the key to finding a solution for Lyme disease is understanding how it works and how it affects our body.
"You don't have to manage it. It is just because you're not peeling down the layers. We are given an immune system that is amazing. All we have to do is to identify all factors," Dr. Jay Davidson said.
He adds, "Our immune system can get over Lyme. Often, it is triggered by emotional stress and mold exposure. Essentially, Lyme is a clinical diagnosis and not a lab test diagnosis."
Parasites And Its Effects
Dr. Jay Davidson believes that parasites are such an epidemic. It is because there is not much effort to teach people about parasites. That is why he advises his patients to do a long parasite-type cleanse to empty out the stuff that's in us. Then remember to do a cleanse once every six months for maintenance.
Dr. Jay Davidson further explains that bugs love trauma. And when there's trauma, the immune system gets suppressed. Hence, there's a chance that bugs can flourish.
Health conditions like pelvic pain, ovarian pain, bladder pain, pain during intercourse and labor pain are just some of the examples where bugs can be prevalent. This is because the immune system diminishes in those areas of surgery. Apparently, bugs go there because it is an easier environment to take over.
"Anything you are doing to kill parasites, you're going to do two things—kill the parasites and release heavy metals," said Dr. Jay Davidson. "So it is also important to have some binders. It is so simple to do but effective."
Heavy Metals Toxicity
According to Dr. Jay Davidson, heavy metals toxicity is the direct impact of the parasite. Symptoms include anything from headaches to fatigue. We can get infected through our environment, food and even the water that we drink.
The most common heavy metals are lead, mercury, aluminum, arsenic, and cadmium. One way of reducing the risk of having heavy metals toxicity is by changing our dietary habits.
"If you have heavy metals toxicity, your body is more likely to keep those parasites around. Parasites absorb heavy metals. Mold spores can live inside parasites. If parasites are around, we would never be able to detox heavy metals," explains Dr. Jay Davidson.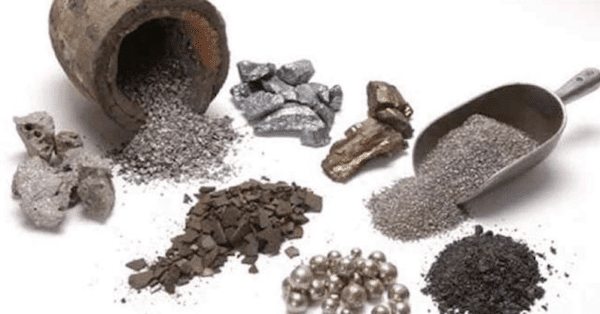 BioActive Carbon Supplements
The body is pretty much water and carbon. That comprises approximately 96% of molecules in the body. Dr. Jay Davidson adds that when you have carbons to donate, those are building blocks for the cells.
So to help get rid of toxins in the body, Dr. Jay Davidson offers two kinds of supplements—BioActive Carbon 1 and BioActive Carbon Plus. Both are available on his website.
BioActive Carbon 1 is a supplement for heavy metals and environmental toxins. It is not from activated charcoal and instead, comes from multiple sources of humic acid and fulvic acid.
BioActive Carbon Plus, on the other hand, is a systemic biotin binder. This means it can support binding biotoxins like mycotoxins. Mycotoxins are usually associated with ammonia from bacteria, mold, parasites, fungi, yeasts, and viruses.
"It binds toxins very well. So if there is an excess of toxicity in the body, it could potentially cause irritation, and you can feel agitated or anxious," Dr. Jay Davidson said. "Vast symptoms can occur when you start detox too fast. Start with half a capsule twice a day for one week or two. But usually, one capsule twice a day is the recommended dosage."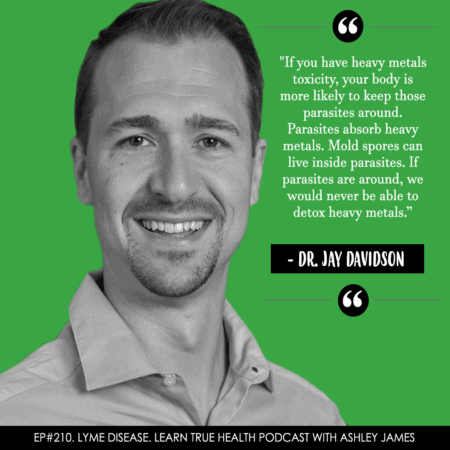 Formula 1
This supplement is a support for anti-parasite. It contains a combination of three herbs that contain organic neem, organic vidanga, and organic clove.
Dr. Jay Davidson suggests that it is advisable to do periodic cleansing every six months. He assures that his supplements are safe because they do not use fillers or additives. It is also GMO-free, gluten-free.
"Periodic cleansing keeps the numbers down. The goal isn't to kill every single bacteria, parasite, and virus in our body because our body is vastly made up of these things," said Dr. Jay Davidson.
Bio
Dr. Jay Davidson D.C., PSc.D. completed his undergraduate studies at University Wisconsin La Crosse Majoring in Biology with biomedical concentration and chemistry minor. He received his doctorate of chiropractic degree at Northwestern College of Chiropractic in Minnesota.
Dr. Jay Davidson focuses on functional, natural medicine. He is a husband and a father. He is also a popular speaker and a two-time #1 international best-selling author. He was the host of the Chronic Lyme Disease Summit #1 and Chronic Lyme Disease Summit #2. He was also the host of the Parasite Summit and a co-host of The Detox Project, which had over 50,000 participants.
Dr. Jay Davidson is admired for his ability to bridge the gap between the scientific health community and the layperson. His holistic approach encompasses the mind, body, and spirit. He works with his clients to formulate a simple, straightforward plan for restoring health. This has gained him tremendous respect among the Lyme community and his colleagues.
Dr. Jay Davidson is an ambitious researcher and clinician in the health world. He and his team of well-trained doctors work with clients virtually around the world! He is also the Co-founder of Microbe Formulas, the premier parasite supplement company at MicrobeFormulas.com.
Get Connected With Dr. Jay Davidson!
Books by Dr. Jay Davidson
How To Fix Lyme Disease


5 Steps To Restoring Health Protocol

Recommended Reading by Dr. Jay Davidson
4 Hour Workweek by Timothy Ferriss

---
Subscribe To Our YouTube Channel
Lyme Disease – Dr. Jay Davidson & Ashley James – #210
---