Making Peace With Food
Women are built in all shapes and sizes. And modern society made a lot of women think that being thin is and should be the end goal. However, my guest, Geneen Roth says that losing weight doesn't necessarily mean it is good for us. In this episode, she will explain why we must delve into the root cause to make peace with food.
The Desire To Be Thin
Like most women today, Geneen Roth was obsessed with being thin. As young as 11 years old, she was made to believe that her worth depended on her weight.
Trying out every diet and diet pills, Geneen Roth used to be on an endless search for the best way to lose weight. She was a compulsive eater. It was likewise her coping mechanism whenever she was troubled or stressed. Consequently, Geneen Roth was blind-sided that she was at peace with food.
"I defined myself by the size of my thighs and belly. At a very young age until my late twenties, I was constantly on radical diets and diet pills," shared Geneen Roth.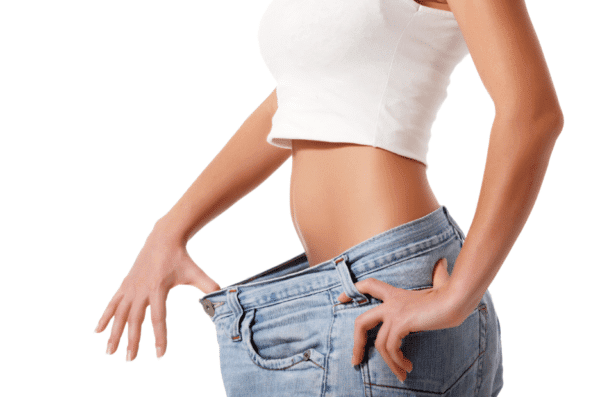 Downward Spiral
When Geneen Roth started gaining weight from all the food she was eating, she decided it was time to lose weight. You'd think by this period she was at peace with food, right? Wrong. It became worse.
On a downward spiral, Geneen Roth jogged 4 miles a day. She also thought that if she could just eat a total of 150 calories a day, it would make her lose weight faster. And it did. However, dropping down to 80 pounds was certainly not a healthy weight.
Not knowing how to find peace with food, Geneen Roth eventually became suicidal. There just seemed to be no way out from her anorexic state. She harbored feelings of guilt for not being "good enough," and was ashamed of being overweight.
Rising From the Ashes
During her period of soul-searching, Geneen Roth came across a book. According to her, that book opened up her eyes to find her real worth. After being burdened so many years battling low self-esteem, Geneen Roth slowly healed and eventually found peace with food.
"Sometimes, when we lose weight, we still feel like crap," Geneen Roth said. "Because whenever we think that something out there is going to fix something in the inside of us, we're always disappointed."
Ultimately, Geneen Roth could finally say she found peace with food only when she embraced her true self. Realizing the unhealthy mindset of being dependent on others for love and validation made Geneen Roth able to heal from anorexia.
Paying It Forward
Now that she has healed from anorexia, Geneen Roth embarked on a mission to help others who were in the same situation as she was years ago. Helping others get into the right mindset ultimately results in being at peace with food.
"I teach people how to disengage. Individuals who are struggling with food, often feel like they're not supposed to sit down," explains Geneen Roth. "Hence, disengaging from that voice is very important."
Being In The Present
Having the right mindset spells a big difference on the road to finding peace with food. Food neither has to be feared or shunned. According to Geneen Roth, once you learn to listen to your body and love yourself more, your relationship with food gets better.
Consequently, it's all about accepting yourself and that women are not built the same way. While it is essential to keep your weight at a healthy level, it should not dictate your self-worth.
"I have discovered that most people aren't present most of the time. Because we're always thinking about the next thing," said Geneen Roth. "Sometimes being aware of your right hand and feeling the life force in it can help you come back to your body. It's a great way to be alive."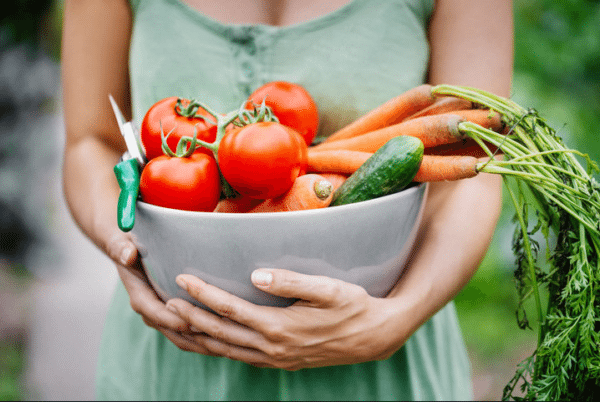 Make Peace With Food Workshop
Geneen Roth has an excellent workshop coming up next month. The Make Peace With Food workshop will show you tips and tricks on how you can attain your natural weight. Furthermore, the workshop will empower you to practice a healthy relationship with food and be more mindful of what your body is saying.
Divided into three segments — Vitality, Radiance and Weight Loss, Geneen Roth's workshop is the complete package to a better you!
"We eat the way we live. You find out everything you want to know about yourself by looking at your relationship with food," said Geneen Roth.
6-Day Retreat
Now, who doesn't love a quick getaway? Well, Geneen Roth also offers a 6-Day Retreat to heal your body, soul, and spirit. The retreat will explore avenues where you get to reset your mindset into being more in tune with your body.
In just less than a week, you will emerge refreshed, enlightened and empowered to live life with pure joy and happiness. Goodbye to the old and hello to a new you!
Geneen Roth's Books
You will just love browsing through Geneen Roth's website where you'll see links to all her published books. Ranging from food to soul-searching and finding true happiness, there's even a coloring book!
Women, Food and God coloring book, is a stress-buster. Containing pages of quotes and images to color, it is a #1 New York Times bestseller and currently available for pre-order on Geneen Roth's official website.
Geneen Roth is the author of the #1 New York Times bestseller Women Food and God. She has appeared on many national television shows including The Oprah Show, 20/20, The NBC Nightly News, The View, CBS Early Show, The Today Show, and Good Morning America.
Articles about Geneen Roth and her work have appeared in numerous publications including O: The Oprah Magazine, Cosmopolitan, Time, Elle, The New York Times, The Chicago Tribune, and The Philadelphia Inquirer. She has written monthly columns for Good Housekeeping Magazine and Prevention Magazine. Geneen Roth is the author of nine books, including bestsellers, Lost and Found and When Food Is Love.
Get Connected With Geneen Roth!
Recommended Reading by Geneen Roth
Big Magic by Elizabeth Gilbert

---
Subscribe To Our YouTube Channel
▶ Making Peace With Food – Robyn Openshaw & Ashley James – #177 ◀
---