Reaping The Benefits Of Medical Marijuana
We have heard many benefits of medical marijuana. However, there are still some skeptics regarding the effectiveness of this plant, and many others still regard marijuana as an illegal drug. My guest today, Dr. Karen Munkacy, will shed light on why medical marijuana is better than conventional medicine.
Breast Cancer Survivor
Dr. Karen Munkacy is a breast cancer survivor. Upon being diagnosed at the age of 40, she has undergone 28 radiation sessions and a double mastectomy.
During the four months that she was undergoing aggressive chemotherapy treatments, a friend suggested taking medical marijuana. Munkacy also heard about medical marijuana's benefits. But not wanting to break the law, Munkacy refused the treatment.
Although Munkacy is grateful to be in remission, going through a plethora of surgeries, radiation and chemotherapy treatments were not easy. Hence, Munkacy resolved to find ways to help other cancer patients ease their pain and suffering.
Medical Marijuana Research
Not forgetting her friend's recommendation to use medical marijuana, Munkacy researched about the medicinal benefits of cannabis supported by scientific evidence and medical support. Her medical background gave her the perspective to assess her findings.
Munkacy also began to began to speak publicly about her experience with cancer. This way, it could encourage lawmakers and health care professionals to support legislation, allowing the use of medical marijuana to alleviate patient pain and discomfort.
Passing the Bill
Eventually, Munkacy was able to get the medical marijuana bill passed in Massachusetts in November 2012. The bill passed with 63% votes. That encouraged Munkacy to lead an organization creating the best medical marijuana medicines.
With a pioneer staff of 16 employees, Munkacy's primary aim was to uphold the highest standards to cultivate medical marijuana and educate patients as well. Investing a lot in lab equipment also assures patients that the extractions and dosings of the medical marijuana are exact.
Primary Benefits
There are many other benefits of medical marijuana. Aside from the alleviation of pain and discomfort, medical marijuana also works for nausea.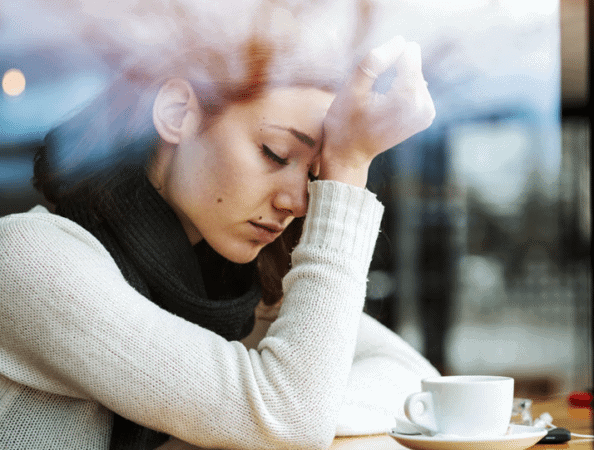 "It's the only anti-nausea medication that also stimulates appetite. It works for anxiety, depression, and inability to sleep," said Munkacy. "Medical marijuana is very safe with no side effects. Hence, it is the perfect medication for people in hospice care."
Unfortunately, some hospitals remain to be hesitant in the use of medical marijuana. Munkacy recalls a female patient wherein using medical marijuana significantly eased her pain, anxiety, and depression.
That patient was able to sleep at night, had an appetite, and her nausea decreased. However, when the hospice found out that she was using medical marijuana, she was forced to leave. Consequently, her family had no choice but to take over and oversee her treatment.
Father of Medical Marijuana
Dr. Raphael Mechoulam is known as, "The Father of Medical Marijuana." The title was given to Mechoulam after he discovered the endocannabinoid system.
Consequently, studies show that medical marijuana inhibits the vascularization of tumors. It binds to receptors in our digestive tract. Hence, it can help with inflammatory diseases and problems like Chron's disease.
Despite that, Munkacy acknowledges that it is still hard for doctors to write recommendations. Consequently, doctors rely on top medical literature to declare effectivity of a drug or treatment before recommending it to patients.
However, Israel has a different take on medical marijuana. Munkacy reveals that the Ministry of Defense in Israel pays for soldiers with PSTD to get medical marijuana.
Unfortunately, for those in the United States, medical marijuana is not readily available for American soldiers with PSTD. Indeed a sad plight for people who serve our country.
How The Body Processes Marijuana
According to Munkacy, if you use medical marijuana everyday, you can have withdrawal symptoms if you just abruptly stop it. So it is best to do it under a doctor's supervision.
"Medical marijuana is processed through the liver. There are different effects when you inhale it vs. when you swallow it," Munkacy said.
Munkacy says that when you inhale medical marijuana, it goes into your lungs and right into your bloodstream. On the other hand, when you swallow it, it gets absorbed in your digestive tract, and the blood flow from your gastrointestinal tract goes right through your liver.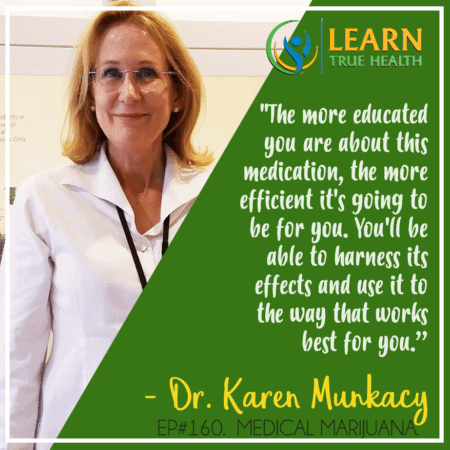 "The more educated you are about this medication, the more efficient it's going to be for you. You'll be able to harness its effects and use it to the way that works best for you," said Munkacy.
Garden Remedies Products
Under Munkacy's Garden Remedies product line, there are a variety of medical marijuana products that patients can use to treat their various health problems:
Flower Strains
• Bruce Banner #3
• Chem 4
• Commerce City Kush
• Cornbread
• Longs Peak Blue
• Girl Scout Cookies
• Granddaddy Purple
• Scott's OG
Premium Rolls
• Bruce Banner #3
• Cornbread
• Longs Peak Blue
• House Blend
Vape Pen Selection
• Otto#2
• Tangerine Kush
Concentrates
• Star Killer Rosin
• AJ Sour Rosin
• RSO
• Taffy Distillate
• Keif Bar
Edibles
• Medicated Honey
• Fruit Drops
• Medicated Sugar
• Medicated Finishing Rub
• Stone Hard Candy
• Dark Chocolate Coins
• Caramel Sauce
• Caramel Chew
Tinctures
• THC Tincture
• CBD + THC Tincture
Capsules
• G-Caps
Garden Wellness Spa Products
• Medicated Relief Lotion
• Mediated Lotion bar
• Garden Immersion Bath Salts
• Lip Balm
• Bath Fizz
Munkacy's lab constantly looks for the best ways for patients to ingest medical marijuana. Products that are taken orally do not taste great. But Munkacy assures that every product they have is made from high-quality ingredients.
Changing Lives
Munkacy shares that people with terrible migraines benefit from their products. Some even commit suicide because of the severity of the pain brought about by migraines. Hence, medical marijuana is a miracle for many because it changes people's lives.
"We teach patients that the joint you're getting on the black market is probably different from what you're buying from us," said Munkacy. "Ours is more powerful and works better."
In addition to that, Munkacy says statistics show that cancer cases did not increase with people who smoke medical marijuana for long periods. However, hobby smokers usually develop chronic bronchitis. But if they stop, lung function goes back to normal within a month. Now, that's awesome!
Facing Challenges
There are currently over 40 states in the United States that have legalized marijuana in different forms. However, Munkacy says it is still difficult to get the right type of medical marijuana.
Unfortunately, the University of Mississipi is currently the only place where you can get medical marijuana. Hence, researchers have had a hard time getting the types of strains that they want to study despite having several cases of success.
"There was a study published in the New England Journal of Medicine. This study documented that CBD, which is one of the compounds in medical marijuana, treats intractable pediatric epilepsy," shares Munkacy. "This compound doesn't make you high, but rather it controls seizures."
Looking Ahead
Despite the challenges promoting the use of medical marijuana, Munkacy remains unfazed in her mission to have more people use this treatment. Since pharmaceutical drugs have proven to be a failure for a lot of individuals, Munkacy offers her products to anyone who needs it.
"Our most common patient problem is a severe chronic pain. You can keep using more of it until your pain is under control," Munkacy said. "Unlike narcotics, there is no fatal dose in medical marijuana."
Furthermore, Munkacy assures that each patient is given immediate attention as well as ample time for consultation. Rest assured, Munkacy is confident that her life's mission will eventually be realized one step at a time.
Dr. Karen Munkacy's medical experience is extensive. In addition to her background as a board certified anesthesiologist and pain management specialist, she is a former faculty member at UCLA and USC Medical Centers in Los Angeles and has worked as a researcher and international medical consultant.
Munkacy was trained in pain management and received her medical degree from the University of Michigan Medical School. She is also an active proponent in the public arena of the use of medical marijuana.
In this role, Munkacy is a member of Americans for Safe Access, the largest organization of patients, medical professionals, scientists and concerned citizens promoting safe and legal access to medical marijuana. She was a leader in the successful ballot campaign for the legalization of medical marijuana in Massachusetts and helped persuade the Massachusetts Medical Society to sponsor a physician education program on the medicine.
Munkacy currently brings all her energy and integrity to Garden Remedies as it launches its efforts to deliver to patients the safe, compassionate and proven relief they deserve.
Get Connected With Dr. Karen Munkacy!
Official Website
Facebook
Instagram
Twitter
Recommended Reading by Dr. Karen Munkacy
Marihuana: The Forbidden Medicine by Lester Grinspoon

---
Subscribe To Our YouTube Channel
▶ Medical Marijuana – Dr. Karen Munkacy & Ashley James – #160 ◀
---