Dr. Allan Christianson and Ashley James
The Metabolism Reset Diet is something people can significantly benefit from in order to secure the metabolic nutrition they need for optimal health. It balances your metabolism by repairing your liver, avoid the storage of fat and makes you naturally shed those unwanted pounds. To tell us more about what the Metabolism Reset Diet is all about and everything about how to optimize liver and thyroid health, I have bestselling author Dr. Alan Christianson on today's episode.
Early Interests
For many years, Dr. Alan Christianson's passion has always been about helping people reverse thyroid issues and adrenal issues. He has also helped many people gain balance back to their metabolism for many years.
But it wasn't always that way. Back when he was younger, Dr. Alan Christianson says he was initially inclined towards astrophysics. It was his biggest interest as a child up until adolescence. But then it was not long after that he realized how his health was a barrier to how he thought life should be.
Health Barriers
When he was a kid, Dr. Alan Christianson was born with complications from cerebral palsy including seizures. So, he didn't have the coordination skills or have the capability to get into sports.
As a result, Dr. Alan Christianson became obese. According to him, his social life was most affected. Rather than go out, Dr. Alan Christianson spent time reading health books. He was also figuring out ideas on being deliberate about lifestyle. Hence, he was able to make radical changes.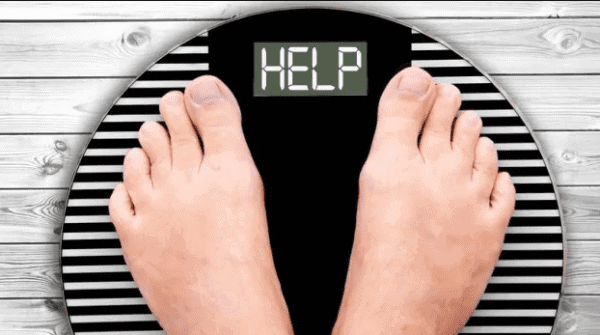 Making A Change
From the advice of those books, Dr. Alan Christianson's first steps were cutting out bread with meals and processed sugar. He started taking protein shakes on a regular basis. Then he started exercising. He signed up for football one time, but he blacked out on the first day of practice. So, he took it slowly like running and doing weights.
"How your body works and how your health was can be one of the biggest factors for whether or not you can be happy and fulfilled. I had seen some doctors about health issues and weight as well nothing was helpful," shares Dr. Alan Christianson.
He adds, "That's why I wanted to get into healthcare and medicine. I learned about the Naturopathic profession later in my studies. There were new schools in Arizona, and it was the perfect fit."
Seeing The Difference
Dr. Alan Christianson saw a lot of differences between conventional and natural medicine. There was a big rift between conventional thyroid care and other alternative models.
"I saw many examples in which the alternative models would help a lot, and some did not. It impressed upon me that there were these hormones that were just huge factors as an intersection between lifestyle and health," said Dr. Alan Christianson. "They were off in some ways. A lot of the struggles that people had were struggles like I had myself."
He adds, "But the things that I would have just done or that I did do wouldn't always make a difference for them. Unless they had their hormones corrected and back to a good place. So, it just became a calling for me."
Hashimoto's Disease
Hashimoto's is a disease in which the immune system breaks down some essential structural components of the thyroid. And leaves it just unable to produce enough hormones.
"About 26% of the time, Hashimoto's goes away. It completely stops by itself and reverses. And a person who experiences that has a higher risk of developing other versions of thyroid disease over time. But for many of them, they're done with it," Dr. Alan Christianson said.
Graves' Disease
On the other hand, Dr. Alan Christianson says Graves' disease is like a short circuit on a doorbell. It's also an immune attack.
"The thyroid is always opening the door and pouring our hormones even if your body quit asking for it a long time ago. It ends up producing too much thyroid hormone," explains Dr. Alan Christianson. "And the part that's not intuitive is that it's almost the same disease like Hashimoto's. They're so close to each other in terms of what gives rise to them and a lot of steps on how to treat it."
He adds," Graves has a much higher rate of remission once you can pull someone out of the thyroid being overactive. So, once you can stabilize your hormone levels, about 95% of the time, Graves' disease quits within about 12 months."
Dr. Alan Christianson also says that despite the similarities of Hashimoto's and Graves, they're often different on how they play out their symptoms. And they overlap. A lot of people have both of those conditions.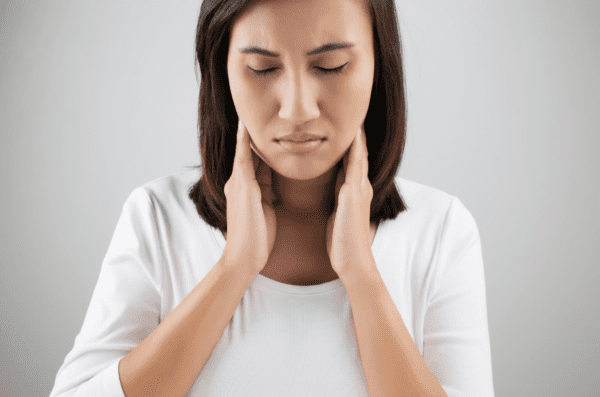 Blood Markers And Tests
Blood markers are useful and are useful tools. But Dr. Alan Christianson says the main drawback about them is that we've got these reference ranges which come from just averaging the scores from people who get their test done.
"Other tests or markers are just population averages. You can cut off points to where you exclude two and a half percent that defines a normal just statistically. And that's where the high and low ranges come from for thyroid markers," said Dr. Alan Christianson.
He adds, "And the drawback about that approach is most people who get thyroid tests have thyroid problems. That's why they are being tested. Many of them are already on treatment. And once you get tested, the most who are on treatment are not stable."
Analyzing Results
Dr. Alan Christianson reveals that people who have healthy thyroid scores contribute less towards that averages. And the standard becomes more represented among those who have thyroid disease. So, the implication is, you have to be at an unusual level to get flagged in that context.
"If you look at a couple of different values for the thyroid, the main one is called TSH which is your brain telling your thyroid to work. So, what happens is that the healthy people have much lower TSH scores than people who have thyroid disease," Dr. Alan Christianson said.
Regarding numbers, Dr. Alan Christianson says between .4 and 4.5 is normal. But there have been studies done in people who don't have thyroid problems. Those tests show that they don't have scores above 1.9. And according to Dr. Alan Christianson, that is a little unusual.
"They also don't have low scores. Many say that it's okay to be below normal or to take medication to make the TSH low and that's dangerous," said Dr. Alan Christianson. "Another pitfall is that there is an antibody test that can show if there is an attack against your thyroid. And if that's there, it completely confirms Hashimoto's or Graves' disease."
In the case of Graves' disease, Dr. Alan Christianson says only about 0.3% of people with Graves' disease do not have measurable antibodies. Hence, it's a pretty good correlation. But with Hashimoto's, it's not like that. About half the people with Hashimoto's do not have measurable antibodies.
Important Components
His core health issue was Dr. Alan Christianson's main focus when he was younger. He recalls it resurfacing a few times during adulthood.
Now that he is in the medical profession, Dr. Alan Christianson makes it a point to always ask his audience about their significant needs. According to him, there are three things we try to line up– energy level, weight, and appetite. And it is vital that we have to control all of those components.
Dr. Alan Christianson believes that people have different ideas on what healthy diets are. Everyone knows if they do something extreme, they will lose weight. They do things ranging from cut out all animal foods, eat non-paleo foods, or go on a ketogenic diet.
But most of the time, it doesn't last. Because we end up not feeling well and our energy tanks in the short-term. Most of the time, our appetite also goes out of control. Ultimately, the trick is how you can balance out your energy, appetite, and weight again.
Liver Health
Dr. Alan Christianson says the main glitch that's out of place for most people is the liver function. None of us get exactly the amount of food we need for a given day. We always get a little bit more or a little bit less. It's never precise. And when we're healthy, it's our liver that buffers all that.
"If your food intake is above your needs, your liver can't easily store that. It stores it as toxic fat inside the organs," said Dr. Alan Christianson. "On the other hand, if you had too little food intake for the day, your body will crash. Your food cravings will show up; you'll have brain fog and many other consequences. The liver is a big part of how you regain that."
The Metabolism Reset Diet
The program where Dr. Alan Christianson applied the metabolism reset diet was initially for reversing type 2 diabetes. He learned that as people were developing this condition, the liver gets clogged with fuel that we can't hold anymore. And that's why blood sugar is higher. It was making blood sugar out of their liver as they were sleeping.
Dr. Alan Christianson says there are some specialized tests where you can tell which part of someone's blood sugar came from the liver and which parts came from a recent meal. Most people who have diabetes risks will also have high blood sugar after a meal. But when you break it down like that, Dr. Alan Christianson says almost all the blood sugar comes from the liver and not from the meal.
"But the liver is a very resilient organ. In theory, you can lose 80% of it, and it can grow back again. It's not so much about the goal to have a diet that makes you continue to lose weight. And it's important and helpful to do so, but it's a strain on the body," Dr. Alan Christianson said.
He adds, if you go longer than six weeks, you can start harming thyroid function and impairing metabolism. So, it's not good to be in a weight loss mode for too long. Plus, it's essential to have adequate amounts of protein during that phase."
Ketogenic Diet
As for the ketogenic diet, Dr. Alan Christianson explains that anytime you're at a deficit of fuel, your body will convert a little bit into ketones. And it's been a debate about whether the ketones are helpful or if they just happened to be around while other positive things are happening around the body.
Ketogenic refers to a state in which the body can only make ketones because it got so little proteins and carbohydrates coming in. In that case, Dr. Alan Christianson says that's a separate variable than being in a state that could cause loss of weight or loss of body fat. So, you gain weight when you're ketogenic, and you can lose weight when you're not. It's all a matter of total fuel intake.
Recommended Diet Program
Dr. Alan Christianson got a bias towards plant proteins. A big one is because of the ph effects. He believes that when our body goes through a detox phase and pulls out old wastes from the liver, there's a lot of things that can concentrate like uric acid.
But if there's also a substantial ph challenge, then there's a considerable risk for things like gout or gallstones. So, Dr. Alan Christianson says it's essential for the body not to have many acids to clear.
"There are three main parts to the program like two shakes in one meal. I do strongly encourage vegetable protein for the shakes," Dr. Alan Christianson suggested.
He adds, "Phytonutrients are phytotoxins. They're actually poisons, but the amount they get in food can be strategic. And they can actually make the liver work better in ways it can be useful."
Resistant Starch
There's also a lot of resistant starch in Dr. Alan Christianson's diet program. He believes resistant starch does an excellent job in helping the liver have less strain from the intestinal tract. Plus, resistant starch is the best side of carbohydrates and fiber but the worse of neither.
"The best part about carbs is that you can fuel the body and create healthy blood sugar from that and the negative part is that you need hormones to manage it," said Dr. Alan Christianson. "And the best side of fiber is that you can fuel good bacteria, but the bad part is that it can cause mineral malabsorption. It can also create imbalances in bacteria."
He adds, "The cool thing about resistant starch is that you got fuel and you can make it into glucose. But unlike every other food, it's not absorbent in small intestines. It only absorbs gradually in the large intestines."
Dr. Alan Christianson says you can get resistant starch from regular white potatoes when they are boiled. The same goes for white beans and bananas. With bananas, however, once it is ripened, you lose a lot of resistant starch.
There are also supplements for you to be able to get the recommended daily requirement for resistant starch. But Dr. Alan Christianson says it is better to get it from food. And remember to go slow and check how you feel whenever you eat something.
There have been many success stories of people who tried Dr. Alan Christianson's diet program. Many had weight loss, but waist loss was dramatic. Dr. Alan Christianson shares that many people have waist loss of about 2. 5 inches within 28 days. Some have even reversed their health problems.
The Metabolism Reset Diet Book
Dr. Alan Christianson's The Metabolism Reset Diet book contains a wealth of information on how to do this four-week cleanse naturally and effectively. The Metabolism Reset Diet book is slated to launch on January 29, 2019. It is currently available for pre-order Amazon so definitely check it out and order a copy.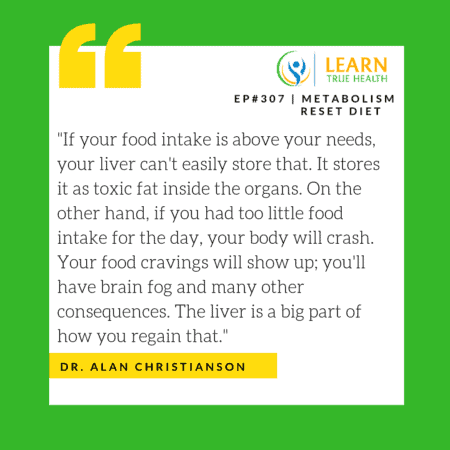 Bio
Dr. Alan Christianson is a Naturopathic Endocrinologist who focuses on Thyroid function, adrenal health, and metabolism.
Dr. Alan Christianson has been actively practicing in Scottsdale since 1996 and is the founding physician behind Integrative Health. He is a NY Times bestselling author whose books include The Metabolism Reset Diet, The Adrenal Reset Diet, and the Complete Idiot's Guide to Thyroid Disease.
Dr. Alan Christianson regularly appears on national media like Dr. Oz, The Doctors, and The Today Show.
Get Connected With Dr. Alan Christianson!
The Metabolism Reset Diet Book
Books by Dr. Alan Christianson
---
Subscribe To Our YouTube Channel
Metabolism Reset Diet – Dr. Alan Christianson & Ashley James – #307
---