Molds
Molds can significantly harm our health. More often than not, we take it for granted, or we spray chemicals on it which makes the situation worse. That's why I'm thrilled to have Green Home Solutions CEO Jeff Panella on the show because he says there's a safe way to rid of molds and even odors naturally.
Helping Others
Jeff Panella shares that ever since he was a child, he has always been more about helping others. He fulfilled that passion when he had an opportunity to join the effort and initiative of creating a healthy indoor air environment through a lot of different avenues.
"I quickly learned that although I do like to make money and I like to have a career, I was interested in doing more than that. When I realized I had a knack for leading people, I wanted to lead them in the right direction," said Jeff Panella.
Personal Experience
Jeff Panella shares that before joining the Green Home Solution company, his mother-in-law who was 83 years old then got very sick. He describes his mother-in-law as a very Holistic person.
The following winter, she got twice as sick and got pneumonia. So, Jeff Panella called Green Home Solutions who did a pre-test at her home. Sure enough, they found the worse kinds of molds that cause migraines and respiratory issues.
That situation happened four years ago, and Jeff Panella's mother-in-law never got sick again. Because of that positive development, Jeff Panella was thrilled to join the Green Home Solutions team when the founder Russ Weldon asked him to come aboard and help grow the organization.
Green Home Solutions
Jeff Panella eventually worked for Russ Weldon who founded Green Home Solutions. According to Jeff Panella, Russ Weldon was a visionary because he created things and created a business that no one has done yet.
Like Jeff Panella, Russ Weldon had an incredible passion for people and helping others. So together, they help people feel better by helping them with their indoor environment and live better lives. Eventually, his passion became Jeff Panella's passion.
"When he came into the company, we were actually at the time a mosquito company. We were trying to get rid the environment of mosquitoes naturally. It was very hard without using chemicals in that business," Jeff Panella said.
Russ Weldon didn't want to do anything with these nasty chemicals, so Jeff Panella sold out the mosquito business. Green Home Solutions then evolved over the years and offered guarantees ranging from two to four years.
"About 98% of what we do is done in one day. The homeowners can be confident that when they go back into this environment, the environment is clean and sterilized," said Jeff Panella.
Franchise System
Jeff Panella came aboard to continue to facilitate the passion for helping people all over the nation. Building the business was challenging but fulfilling. Jeff Panella says the great thing about their franchise system is that they have local people helping their fellow local people.
"Every franchisee starts a little bit slow and testing the water. They come from all walks of life. We help them through the initial start-up phase. On the third month, franchisees are not only into testing but also remediating molds. It's very likely they have probiotic work then also bacteria work," Jeff Panella said.
He adds, "But on the fourth month in business, there are usually several paying clients by then. We show them how to network to different verticals like realtors and holistic doctors, etc. Ultimately, we have a business model that's like a recipe for success."
Serious Issue
The public is now just starting to be educated about the severity of molds. According to Jeff Panella, almost every real estate transaction usually has a mold test done, including a pre-test and post-test. These tests can show the severe impact of molds on families.
"This issue with molds and odors is a global issue. With the movement around conserving energy, so not they are not losing heat, we cut off the air circulation," said Jeff Panella.
He adds, "Homes were designed to breathe. And the better they breathe, the less molds they might have. Regardless of what season it is, people can get very sick if molds are present."
My House Is Killing Me
For those who want to have a good reference reading up about molds, Jeff Panella recommends the book; My House is Killing Me by Jeffrey May. The book talks about everything from molds, odors, allergen to dust mites. And Jeff Panella said it helped him to create this passion as well.
Myth Busting
Jeff Panella reveals that the biggest misconception is that bleach kills molds. But what happens is when you spray, the particles of molds go up into the air. He says you can wipe it dry, but the molds are going to grow back because molds grow with water.
"Another thing is, you introduce another chemical into your home that doesn't necessarily need to be there. Our products are natural plant-based products and specifically our mold product is an enzyme that eats molds until the mold is gone," said Jeff Panella.
He further explains that the enzymes break down the peptide bonds in the spores. And it cracks the shelves, turning the inside and outside into a non-allergic inert dust.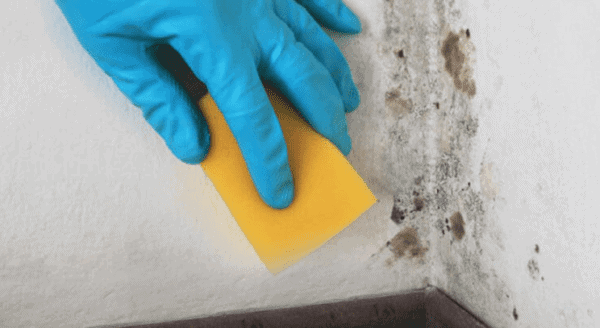 Remedy Steps
Jeff Panella shares that they address molds with three main steps. First of all, they use a plant-based enzyme product to remediate the mold. Then they use a hospital-grade remediation machine product to kill nasty bacteria.
The third step involves reconditioning the home. Because Jeff Panella says, the first bacteria that gets in the home will be the bacteria that grows the fastest. And you want that bacteria to be good bacteria.
Jeff Panella also assures that they make sure none of the off-gases are coming up to the house. That's why they recommend re-conditioning with probiotics long-term effects.
Encapsulation
Encapsulation encapsulates all of the off-gases by placing a liner very specifically installed and professionally installed through the entire crawl space. This way, Jeff Panella says none of the off-gases get into the home.
"If you take care of the water intrusions and remediate the molds, molds should not come back. But if the molds come back, it's an indication of another problem. We have several warranties, so if anything happens we can go back in," assures Jeff Panella.
He adds, "There is no statistical data yet about probiotics preventing or killing molds. But if we keep our environment as healthy as possible with good bacteria, it's going to prevent other bad bacteria from getting in there."
Furthermore, Jeff Panella shares that when they go in and remediate a home, they seal off different rooms and make sure they are not cross-contaminating the house.
Jeff Panella also says that the kit has to be in the right place. That's why they do a series of tests including the use of a canister that sucks in all of the environmental particles that are in the air. Only then can they determine what exactly is going on in that home.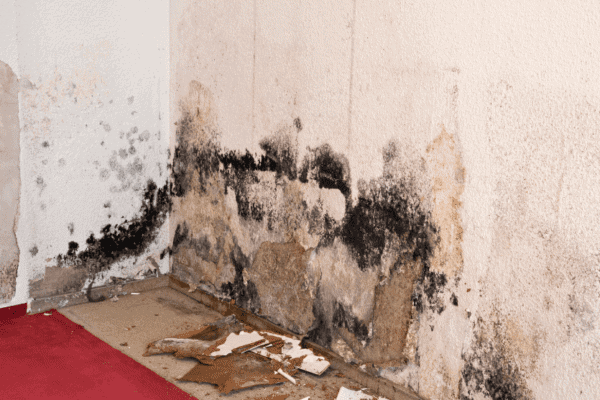 Main Products
Jeff Panella says their company has three main products: enzyme treatment, peroxide treatment, and probiotic treatment. Using these products, Green Home Solutions performs a pre and post-test in every home.
"We do our protocols precisely. Following the protocols is necessary to clear all the molds. We have a 2-year guarantee. And because of our belief in probiotics, we'll extend that guarantee to a four to five-year guarantee if you're running probiotics regularly."
Green Home Solutions had probiotics in the system for about a year. Jeff Panella says he even tested the probiotics in his own home.
He further explains that doing tests and treatments in homes, their clients who have the machines installed in their homes have a three-month cartridge. Once the cartridge runs out, Green Home Solutions can do a one-year supply.
Overall, Jeff Panella claims that they have happy clients because they can feel the difference. And that means the product is working.
Making A Difference
Jeff Panella reveals that one of the leading causes of children missing school is asthma. And one of the leading causes of asthma is molds. So, schools are also very conscious about molds and budget concerns.
"The fact that we're fast, affordable and effective, we helped people and businesses and schools be more attracted to our concept. Joining our team creates this passion for helping people," Jeff Panella said.
Affordable
Green Home Solutions uses a third-party lab to obtain testing results. Jeff Panella says while some testing is inexpensive, it can cost up to hundreds of dollars depending on the severity of the place. It can cost you anything from a hundred dollars to a couple hundred thousand dollars.
"Where the home has the mold is also a big influence on price. And the attic is most impacted by molds. Plus, molds cause stains, but we do have peroxide products to address stain issues," said Jeff Panella.
Jeff Panella says Green Home Solutions also has odor products similar to the enzyme products that they use. The products can penetrate surfaces and address odors issues as well. Because according to Jeff Panella, odor issues are tough sometimes. And apparently, the hardest odor to deal with is cat urine.
Mold Exposure Effects
Ultimately, molds affect our immune system. Jeff Panella reveals that even a healthy person can feel the impact of molds, odors and other allergens. So, he says it is essential to do a full test to understand past present and future.
"Molds affect people in different ways. But the reality is, the longer that someone lives with molds, odors or allergens, the more likely that cup is going to get full, and you're going to experience issues," said Jeff Panella. "We are out to make the world a better place and will do it one client at a time. and we're going to continue to do that."
Bio
As CEO of Green Home Solutions, Jeff Panella is responsible for implementing the long and short-term strategic growth plans for the franchise system.
Jeff Panella brings more than 25 years of experience to his role as Chief Executive Officer of Green Home Solutions. Jeff Panella, along with his wife Joan, is very active in the community. The couple spends much of their free time volunteering and serving on boards for local charities. He also serves as a coach to several community sports teams and is active with the local Boy Scouts of America troop.
Before taking the helm at Green Home Solutions, Jeff Panella led the team at The Famous Toastery, a rapidly growing restaurant chain. His experience in multi-unit franchise sales and operations, as well as with small, medium, and Fortune 500 businesses will prove invaluable to Green Home Solutions.
Green Home Solutions has always been committed to helping franchisees succeed, and Jeff Panella fully supports that commitment. He is a Certified Franchise Executive and is passionate about ensuring that franchisees are satisfied and supported as they grow their businesses.
Jeff and Joan Panella have two children. Tim, the youngest, is a senior in college. Their daughter, Sadie, is a Sergeant in the Marines and has served three tours of duty.
Get Connected with Jeff Panella:
Book Recommended by Jeff Panella
My House Is Killing Me – Jeffrey May

Recommended Links
Learn True Health Episode 156 – Finding The Root Cause of Diseases – Trina Hammack
---
Subscribe To Our YouTube Channel
Molds – Jeff Panella & Ashley James – #306
---