Dr. Ginger Nash and Ashley James
Natural hormonal balance without hormone-replacement is possible and something every woman needs to know. It is vital for women because it helps us regulate our period, deal with menopause and helps us deal with reproductive issues better. To explain how we could have natural hormonal balance, Naturopath Dr. Ginger Nash dives into that in this episode.
Backstory
Dr. Ginger Nash's journey of being interested in ways of attaining natural hormonal balance started in the 90s in Portland Oregon. She studied in a school called National College of Naturopathic Medicine back in the day. Now the school is called the National University of Natural Medicine.
"My journey to Naturopathic Medicine started with a background in the history of medicine. When you go to Naturopathic Medical school, you have trials you have to get through. It's not the easiest profession to make a success of," said Dr. Ginger Nash.
But Dr. Ginger Nash also reveals that she didn't have that insecurity that a lot of other people struggled with. She was always interested in issues around women's health even when she was studying history. That eventually led to her current focus on teaching women how to achieve natural hormonal balance.
"So, I came to the profession with such deep respect for the mysteries of the body and the complexity of the body. And I think that works well for a Naturopathic philosophy," said Dr. Ginger Nash.
Personal Health Issues
Dr. Ginger Nash had major abdominal surgery back in the 90s when she was a graduate student and didn't have health insurance. She had a 30-centimeter ovarian cyst destroying her ovary and fallopian tube and had irregular cycles. It was apparent that she didn't have any idea of how important it was to have a natural hormonal balance.
"I was taking oral contraceptives for six or seven years and came off a year before this crisis erupted. The day I was released from the hospital when I was 25 years old, I had an epiphany," Dr. Ginger Nash said.
She adds, "I decided I wanted to go to Naturopathic medical school and learned what a Naturopath was because of my job as a research assistant. That's why I wanted to be a doctor. So, I applied right away and threw myself into the study of medicine. It was a radical shift."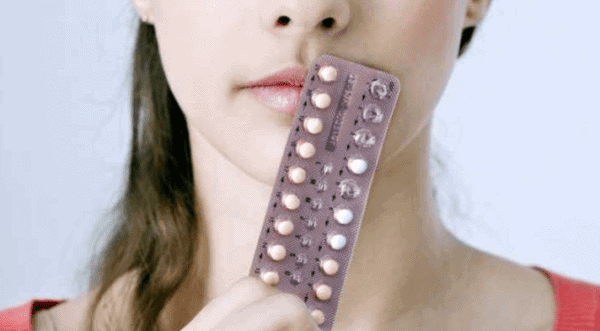 Career Challenges
Naturopathic Doctors are still struggling to get a Federal law to be legitimized in larger institutionalized circles. But Dr. Ginger Nash says the beauty of what they do is that so many people in the grassroots level want this type of approach to their health.
"Naturopathic doctors are important in really helping people with complex issues that involve various parts of the body and various organ systems. There are so many different aspects to the way we can work with somebody," said Dr. Ginger Nash.
She believes that one should see a Naturopath if you have a chronic disease and you have to keep taking drugs to manage symptoms. Dr. Ginger Nash says the solution would be to get to the root cause causing the chronic disease process. As for diet, she says there are a lot of tweaks they can make nutritionally which has tremendous benefits on a person's health.
Lymph System
The lymph system is the waste system of the body. Dr. Ginger Nash says we all have this tremendous exposure to the thousands of chemicals that comes to our environment daily. And research shows the lymph system has to work adequately for us to eliminate toxins.
"It is the lymph system that picks up the toxins after they exit the cell and move it around the body. Ultimately, you don't want to get it stuck in other parts of the body but rather dump it into the gut so that you can eliminate it," said Dr. Ginger Nash.
There's a lot of issues with lymphatic health. Dr. Ginger Nash says if you have a chronic infection, your lymph will slow down and become sluggish because of that. This is because the lymphatic system plays a huge role in our immune system and the body's ability to eliminate waste products.
"It moves all the white blood cells around the body. And acts like the scavenger for some pre-cancerous cells," said Dr. Ginger Nash. "The lymphatic system also plays a role in our hormone system because the minute amounts of hormones that are moved around the body to target tissues are extraordinarily important."
She adds, "Most women these days are progesterone-deficient. And the lymphatic fluid attracts progesterone more readily. So even if you have adequate progesterone, you might not be moving it around the body well enough. But if you have low progesterone, your lymphatic system can help balance your hormones indirectly as well."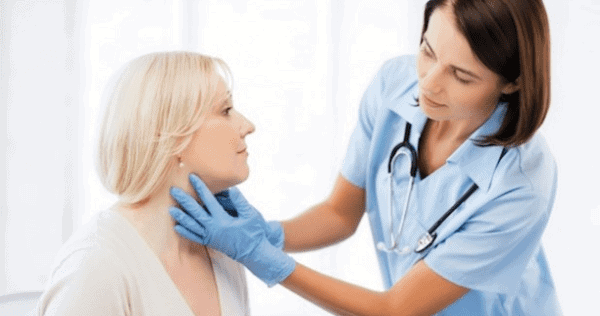 Progesterone-deficient
Dr. Ginger Nash reveals that many women are progesterone-deficient and that hampers natural hormonal balance. Because chemicals in the environment play a big factor. A lot of plastics, toxins, and chemicals mimic the effects of estrogen in our bodies.
"It's not a true progesterone-deficiency, but you get relatively higher estrogen levels or estrogen activity. Many women also do not have proper ovulation cycles each month. If you are taking any synthetic hormones or contraceptives, you are suppressing that ovulatory function and your body's natural production of progesterone," said Dr. Ginger Nash.
Importance of Progesterone
Progesterone is essential to balance out the effects of estrogen. Dr. Ginger Nash says estrogen, on the other hand, is a growth hormone and it creates cell turnover. It's an excitatory hormone for the brain. So, you can have a lot of anxiety and stress.
Dr. Ginger Nash further explains that progesterone has a calming effect in the brain. It also has a bone-building effect. While it has a little impact on your libido, it affects the whole symphony of the female lunar cycle or monthly cycle.
"If you're suppressing that natural monthly rhythm, you are suppressing your relationship with yourself in a very deep way. Although these hormonal fluctuations can make us feel out of balance and off-kilter, it does connect us with our bodies in a very deep way," said Dr. Ginger Nash.
Dr. Ginger Nash likewise shares that synthetic drugs deplete b12 and folic acid. That's why for women who are taking the pill, they should be taking certain B vitamins that are depleted by the use of the pill.
"That can make your cervix more susceptible to cervical cancer. There's absolutely a connection between oral contraceptives and synthetic hormones on a woman's mental health," Dr. Ginger Nash said.
Barrier Method Vs. Natural Methods
When you're taking the pill, you're not protecting yourself from sexually-transmitted diseases. So, Dr. Ginger Nash stressed the importance of using condoms or a cervical cap.
Cervical caps now come in silicone. And you can get fitted for those, or you can get a prescription. It gets fixed right over the cervix, and you can use it with or without spermicide.
"For those of you who had abdominal surgery or have lost an ovary, don't be concerned because ovarian cysts are so common. There's very little change in fertility rate even if you have one ovary," Dr. Ginger Nash said.
Dr. Ginger Nash also says women at menopause are now being put on the pill. Because so many women are afraid of hormone replacement therapy for a good reason.
That's why Dr. Ginger Nash makes extra effort to educate women. There are options and other ways of achieving natural hormonal balance besides just suppressing your natural rhythm.
"You have to find out what the cause of the heavy flow is. Is it fibroids? Or is it estrogen dominance? Curcumin is effective for heavy bleeding. Check your diet also. Ultimately, you shouldn't be debilitated with your monthly period," advises Dr. Ginger Nash.
Dr. Ginger Nash also clarifies that some women may need bio-identical hormone replacement. But that should eventually be weaned off because she believes that women aren't meant to have these levels of hormones into an advanced stage.
"Any rapid change in hormone levels is going to produce temperature dysregulation issues potentially. Sometimes when you are estrogen dominant or when you have a big jump in your estrogen levels, you can also get hot flashes when your estrogen goes up," Dr. Ginger Nash reveals.
She also adds that sometimes, irregular sleep patterns might be the reason for a woman's cycle to be off. The same goes for those who exercise compulsively.
Menopause Program
Dr. Ginger Nash has an excellent program for women. Feminology is the art and science of female hormones. It aims to help women better understand themselves and the working of their bodies, especially the subtle orchestra of our hormones.
The program is focused on primary hormone balancing and repairing damage caused by hormonal contraceptives. It is combined with cleanses like a post-holiday cleanse in January, spring cleanses in spring, and a fall cleanses in October.
Dr. Ginger Nash deemed it best to launch her menopause program around those cleanses, so women can start with a 10-day food-based cleanse. This way, they get to dive deep on what's the best diet for them regarding hormone balancing.
After doing the basic three modules, women get to focus on what's possible for them at menopause. Dr. Ginger Nash loves to call menopause the age of wisdom and strength. Because she thinks women at this age learned a thing or two about themselves. And hopefully throughout their lives.
"When they are ready to face a new life stage, hopefully with some empowerment and support through the program, they can figure out what they want and what is going to make them feel the best," Dr. Ginger Nash said.
She adds, "It's never too late to make a little step in the right direction for your health. If you had a lifetime of bad habits, food issues, and food hang-ups, it is never too late to take steps to ensure great health, longevity and enjoy the quality of your life."
Bio
Dr. Ginger Nash graduated from The National College of Naturopathic Medicine in 1998 and her 20 years of clinical practice has worked with thousands of women on natural hormonal balance without the use of hormone replacement. Complex homeopathy, herbal medicine, and nutrigenomics are the therapeutic cornerstones of her practice.
Dr. Ginger Nash taught at the University of Bridgeport's College of Naturopathic Medicine clinic for six years and had taught seminars for other healthcare professionals throughout the U.S. and Canada for over a dozen years. She is a sought-after speaker and has recently launched online health programs for women through her umbrella organization called "Feminology: The Art and Science of Female Hormones" with her colleague Dr. Tara Nayak. These doctors interweave the scientific knowledge behind natural medicine and the art of helping women heal.
Get Connected With Dr. Ginger Nash!
Recommended Readings:
Our Bodies, Ourselves – Judy Norsigian
Wild Feminine – Tami Lynn Kent

Pussy: A Reclamation – Regina Thomashauer

---
Subscribe To Our YouTube Channel
Natural Hormonal Balance – Dr. Ginger Nash & Ashley James – #317
---