Radical Metabolism
Radical metabolism is a book that may be the answer to your health woes. Most of us experience symptoms and jump on the chance to mask it with drugs. But there is a need to dig deeper into the cause of our health ailments and treat it naturally.
Ann Louise Gittleman is a respected Nutritionist and a bestselling author of more than thirty books. Join us in this episode as she talks extensively on radical metabolism and everything there is to know about healing digestion.
Way before writing the book Radical Metabolism, I first came to know Ann Louise Gittleman at 13 years old when my mom bought her book, Guess What Came To Dinner. It influenced my childhood by educating my family about parasites and teaching us how to adapt strategies for long-term health.
Finding Her Mission
Ann Louise Gittleman was named after her paternal grandmother Anna. Her grandmother died at the age of 42 from a mysterious illness after a trip to the mountains. Because of that family tragedy, it triggered Ann Louise Gittleman's yearning to research all about finding the root causes of diseases.
Growing up, she pursued a Ph.D. degree in Holistic Nutrition. She went on to write books and to date, has written over 30 books that have helped a lot of people understand the real cause of their illness.
"My mission is finding the underlying causes of mystery diseases. The answer is lying somewhere. I want to give people hope and healing," said Ann Louise Gittleman.
Caring For Your GI Tract
Caring for your GI tract is very important for your health. And according to Ann Louise Gittleman, if you're feeling sick, there is most likely a sneaky glitch in the GI tract that may be distracting the thyroid glands.
"I discovered that people with reduced bile flow are almost ten times likely to suffer from hyperthyroidism. It slows down metabolism and is very important in keeping our immunity at a high pitch," said Ann Louise Gittleman.
She adds, "So I'm trying to bring back the bile and gallbladder function into the forefront. Because sluggish bile can slow your thyroid. And 85% of us over 40 suffer from insufficient or poor-quality bile."
Connection Between Thyroid and Bile
Ann Louise Gittleman says the dietary fats in our body supply us with raw materials that are very necessary to produce thyroid hormones that are activated. And when that fat is stored in cells that aren't broken down by bile, the thyroid doesn't get the message to get the building blocks it needs.
"So, when bile is released, it can not only break down dietary fat, but it seems to trigger the increase in the production of the particular enzyme that converts T4 inactive thyroid into active thyroid hormone which is T3," Ann Louise Gittleman said.
Role of Bile
Many of us forget that bile plays a significant role in our health. We often overlook this part of our body, when in reality, having healthy bile can solve many health problems.
"Bile is a critical detox method from the liver. And we have forgotten that. So many of us are exposed to toxins," said Ann Louise Gittleman.
Ann Louise Gittleman says the following are some signs that your bile needs attention:
If you feel bloated especially after a fatty meal, you may have inadequate bile flow or sub-optimal bile which could be affecting metabolism and overall health.
Feeling dizzy
Having grey or light-colored stools
Insomnia or middle of the night sleep disturbances
Radiating pain
We get dizzy because we are not able to moderate the production of the bile when we eat certain foods. So, our blood sugar is not adequate. On the other hand, insomnia is also related to blood sugar issues.
"Without bile, you're losing your abilities for omega 3, or omega 6, 7 and 9. Some people have all kinds of ear ringing. It has something to do with the clogged gallbladder meridian when the bile becomes congested," Ann Louise Gittleman explains.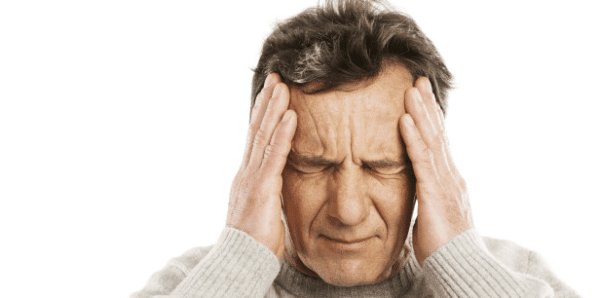 Radical Metabolism Book
Ann Louise Gittleman's Radical Metabolism book is a recommended read for anyone who wants to improve their digestive system, autoimmune issues, thyroid issues, weight loss issues and many more.
"My book helps your metabolism, allows you to lose weight, it's good for skin and the immune system," said Ann Louise Gittleman. "With a better detox method, you can reduce the inflammation that could be the underlying cause of some autoimmune issues. We've had wonderful results of people undergoing radical metabolism and solves problems such as Hashimoto's."
Radical Metabolism Plan
The Radical Metabolism plan recommends a 4-day Radical Intensive Cleanse which targets the healing of your digestive tract, detoxifies your body, and restores your mitochondria. Once the initial program is done, one must follow it up with the 21-Day Radical Reboot & Maintenance Plan.
Under the 21-Day Radical Reboot & Maintenance Plan, you'll be taught what food combinations are best for you to see significant results. And Ann Louise Gittleman attests that a lot of people have successfully benefitted from her program.
"When you got the right bile by eating the right foods and supplements, it's very lubricating for the intestinal tract," said Ann Louise Gittleman.
Radical Metabolism Gifts
When you buy Ann Louise Gittleman's book, you'll also get three gifts:
25 recipes to get you started
Returning your kitchen by teaching you how to plan and prepare foods the right way.
Crushing Cravings for a Radical Metabolism. It's a report listing three unique cravings-busting tools to decrease your hunger while increasing your metabolic firepower.
That's not all! Upon checkout, you'll also get a 30% discount to buy Ann Louise Gittleman's special coffee which is formulated as an energy blaster and a detox element, as well as good for the heart.
Bile Builder
Ann Louise Gittleman created Bile Builder about four years ago. She produced this supplement because she wasn't able to find all the nutrients that she felt could effectively thin the bile and make that bile flow adequately.
Producing the product, Ann Louise Gittleman then made a trial on clients, and their thyroid started to normalize. Bile Builder contains choline, taurine, beetroot, pancreatic lipase, ox bile and Collinsonia root.
"Make sure you have adequate bile. So, we need some gallbladder support just like people who had their thyroids removed. You need some hormonal support," said Ann Louise Gittleman.
She adds, "First is to digest and assimilate fats. Make sure bile is being congested because estrogen sources surround us. And excess estrogen is prevalent in contraceptives and food additives. It can raise cholesterol levels in the bile which makes that particular digestive fluid even thicker and prone to becoming so much more congested."
For Those With Hashimoto's
For those suffering from Hashimoto's, Ann Louise Gittleman assesses that there could be some retroactive viruses. That's why she recommends going gluten-free. She also suggests taking liquid iodine, potassium, and manganese. This is to get the thyroid functioning the way it needs to.
"Take a high dosage of omega 6 and 1 to 2 tablespoons of unprocessed hemp seed oil to build the cell membranes and protect it against bacteria, virus, and toxins," advises Ann Louise Gittleman. "Walnuts are high in omega 6 and sesame oil is also good. Pine nut oil is also great to heal the digestive tract."
And speaking about omega 6, Ann Louise Gittleman says deficiencies of omega 6 include health conditions like eczema, psoriasis, joint pains, and menopause. She also says to be aware of heavy metals. Because apparently, heavy metals can leak into your food via certain utensils.
Loving The Bitter Flavor
We're so used to dishes that are salty, sweet, sour or spicy. Seldom do we favor foods that taste bitter but according to Ann Louise Gittleman, bitter is better. This is because the taste of bitter is vital to stimulate digestion. Ann Louise Gittleman further explains that bitter foods increase the tone of your lower GI tract.
"It is important to detoxify your system, get the digestive juices flowing and enable to heal a leaky gut," said Ann Louise Gittleman.
Begin Your Health Journey
Ann Louise Gittleman says one way of beginning your health journey is taking a high amount of vitamin C to withstand the stress of all the toxins that we have to fight off all day. Her blogs on her website is also an excellent resource for information.
"We can all find unusual ways of detoxifying our system. And eating for better metabolism, getting better health in general and warding off all these autoimmune challenges that seem to be plaguing us in this day and age," said Ann Louise Gittleman.
Bio
Ann Louise Gittleman, New York Times bestselling author of more than thirty books including The Fat Flush Plan series and Before the Change, has been revolutionizing the rules of health and nutrition for more than three decades. Her latest book is called Radical Metabolism.
She holds an MS in Nutrition Education from Columbia University, the title of Certified Nutrition Specialist (CNS) from the American College of Nutrition, and a Ph.D. in Holistic Nutrition. Ann Louise Gittleman has also served as the Chief Nutritionist of the Pediatric Clinic at Bellevue Hospital and is the former Director of Nutrition at the Pritikin Longevity Center in Santa Monica, CA.
Ann Louise Gittleman currently sits on the Advisory Board for the International Institute for Building-Biology & Ecology, the Nutritional Therapy Association, Inc. and Clear Passage, Inc.
Get Connected With Ann Louise Gittleman!
Books by Ann Louise Gittleman
The Complete New Fat Flush Program
---
Subscribe To Our YouTube Channel
Radical Metabolism – Ann Louise Gittleman & Ashley James – #284
---