Real Time Pain Relief
Real Time Pain Relief products have helped thousands of people to address their pain issues. I have personally experienced it that's why I'm so excited to have Real Time Pain Relief founder Tim Flatt on the show to explain more about this revolutionary product.
How It All Began
The company behind Real Time Pain Relief is celebrating its 20th anniversary this year. Tim Flatt recalled that way back in 1998; there was a report by the Institute of Medicine where it discussed the side effects of over-the-counter-drugs and prescriptions for painkillers.
Tim Flatt personally witnessed it while he was coaching a junior high basketball team back then. He noticed boys as young as 13 to 14 years old popping painkiller pills, and that impacted him a lot. Those pills affect the kidneys and cause intestinal bleeding.
Something Needed To Be Done
Tim Flatt felt the urgency to address the problem. So, the concept ingredient-based therapy was formed with Tim Flatt teaming up with a doctor and a chemist.
After three to four tries in the laboratory, they began giving away their product to kids. When it clicked, Tim Flatt and his team decided to start selling the product to other people.
Product Expansion
According to Tim Flatt, word of mouth was the most powerful part of his journey. They initially just planned on being in the sports market but what happened in the next five to seven years was not a business for them but more of a passion.
"We looked at our demographics and ended up being predominately for people in their 50s, 60s, and 70s using it for arthritis. The market demanded it moves that way. Our goal was to provide a way for people to try it first and see the results and make the purchase," said Tim Flatt.
They initially promoted their Real Time Pain Relief product line in fairs and marathons. It was a home business at first, but Tim Flatt and his team called it to leverage wholesale marketing.
Leverage wholesale marketing was a little different from network marketing because the focus was on selling products. Tim Flatt did that for seven years and always planned that it would be a temporary part of their business.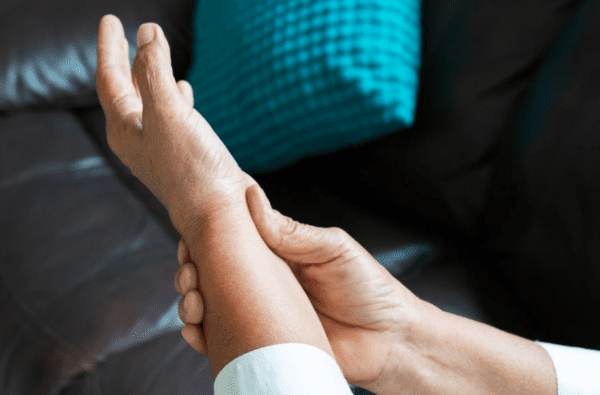 Business Shift
In 2017, Tim Flatt converted the business to a wholesale rewards program. He says a lot of the people who were part of his home business, continued to be vendors in their program.
"We have never had one complaint of side effect using our product in 20 years. Because we're committed to the use of menthol at a much lower level than most companies," Tim Flatt said.
He adds, "Most companies believe that one way to stop the pain is to mask it and to freeze the pain. We believe that it shouldn't be that way. Hence, we use only a maximum of one and a half percent of menthol in our products."
Product Ingredients
Tim Flatt explains that when you start using products that are 3, 5, 8, or 12 % menthol, it causes a dependency on painkillers. That's how people move up to the prescription levels. So, there is indeed a significant danger.
"For people in the 50s, 60s, and 70s, we saw the results when they started using our product," Tim Flatt shares. "Before using our product, they stopped doing what they loved to do because the pain was just too much. It's exciting to help people get their lives back."
Real Time Pain Relief products are effective in addressing so many pain issues. Among these are inflammation, migraine, insomnia, headaches, muscle, and joint pain. It is also useful in treating eczema, plantar fasciitis, arthritis, fibromyalgia, and chronic pain.
PainkillerAwareness.org
Tim Flatt regards PainkillerAwareness.org as his passion project. The month of December is PainKiller Awareness Month, so there'll be a lot of posted information on painkillers throughout the whole month.
"In 1998, there was a report revealing that almost a hundred million people were living in chronic pain," shares Tim Flatt. "The report stated that during the year, a hundred thousand people are hospitalized for intestinal bleeding. And 16,000 of those people don't come out of the hospital."
So, in 2012, Tim Flatt and his team decided to put out a website called PainKillerAwareness.org. He says they did some good, but at the same time, Tim Flatt admits they had the wrong philosophy.
Some immediate questions of the group were:
Why were doctors were writing out prescriptions for opioids?
Why does the government not protect us?
Why do drug companies produce lethal doses are available over-the-counter?
Why are there three drug lobbyists in Washington, D.C. for every member of Congress?
"In 2013, it fueled our fire because the Institute of Medicine came out with another report, which was a follow up 15 years later," said Tim Flatt. "Instead of doing a new study on the people that were going to the hospital and dying, they took the same report with the same numbers 15 years later."
He adds, "We decided that we needed to take a different approach. So, we created a Painkiller Awareness month. We picked December because there was no other major awareness month through that time frame."
Moving Forward
This year, Tim Flatt is focusing on helping people take responsibility by knowledge and through knowledge for what they are taking. Because he says, only you can make a difference in your health. And you can make a difference if you know what you're doing.
If you are on pain meds, Tim Flatt says the most important thing is to get an exit plan. He shares that in fact, there was a study wherein six universities were involved in the research. In that study, more than half the people who have taken opioids along with topical pain relief eventually eliminated the opioids.
"When we see someone, who is struggling with mobility, we get excited. Because we know that our product can have a dramatic difference in a short period if they apply it on a regular basis," Tin Flatt said. "Once they start moving, we know that the blood flow in the body helps a lot as well. And those are great success stories."
There have been many great testimonials over the years. Some of them claim to sleep better and go back doing the things they used to do after using Real Time Pain Relief products.
Pain Cream For A Dollar
When you link to Dollar Pain Cream, you get a sample Real Time Pain Relief. Shipping is even free! That's how much Tim Flatt can vouch for the effectiveness of his product.
The pain cream lists 17 different ingredients which all help to decrease inflammation and pain in the body. There is currently a recent product with more than 17 ingredients because it contains hemp.
"We had 9 in our original product. And then through the years, we added. When you sell a topical pain relief, the FDA does not allow you to make any claims about fighting inflammation. But we use 14 ingredients that are known to fight inflammation," Tim Flatt said.
He adds, "For the most recent one, we started using wasabi extract. It sounds hot, but there is no heat to it at all. The main focus for us right now is to see what is out there, investigate, and test."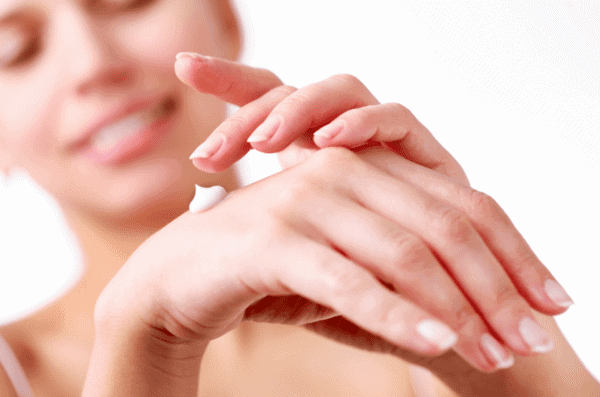 Other Products
There are more amazing products under the Real Time Pain Relief line. For the foot cream, the company added tea tree oil. This is because a lot of people have fungus. Hence, it functions more like a moisturizer and helps address cracked skin.
"A lot of people use foot cream on the back because it feels a little bit stronger than pain cream. It can be used anywhere," said Tim Flatt. "A lot of people like to layer our product. We don't have any scientific proof that this works differently. It all comes down to what your body reacts to."
He adds, "The FDA does allow us to say it relieves pain for arthritis. There are around 160 diff types of arthritis. The state of California recognizes fibromyalgia as a type of arthritis. So, we are free to talk about any arthritis."
Another product is the eczema cream which recently just came out and has hemp oil as well. However, Tim Flatt says their bestseller is a product called MAXX. MAXX delivers fast Pain Relief to persistent, intense pain including deep muscle pain, cramps and over 100 types of arthritis. Loaded with peppermint, MAXX provides a powerful burst of fast, minty pain relief."
"Our hemp oil product is the only product that is federally legal for pain relief. It is an isolate that has a 0.0% THC and comes from industrial hemp. And almost all products contain MSM, which is a plant-based painkiller," Tim Flatt said. "Our four main products are the hemp, Maxx, pain cream, and foot cream. And our medicated lip balm is fantastic for alleviating pain and cracks."
Real Time Pain Relief products are primarily available in the United States. It is available also on Amazon Canada. Making it available on Amazon UK is currently in the works as well as shipping their products to more countries. For more information about their products, do check out their website.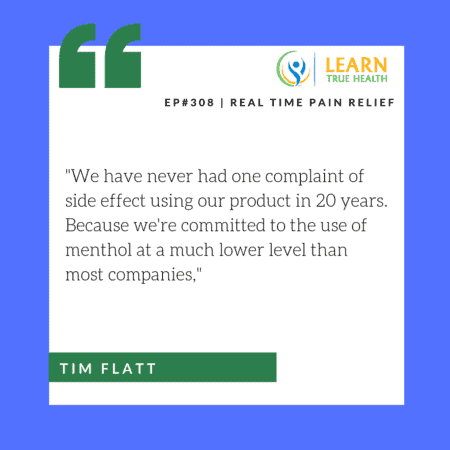 Bio
Tim Flatt is the Executive Director of National Christian HomeSchool Championships and founder of Real Time Pain Relief.
Get Connected With Tim Flatt:
Recommended Links
Learn True Health – Episode 257 – Sheri Weaver
---
Subscribe To Our YouTube Channel
Real Time Pain Relief – Tim Flatt & Ashley James – #308
---