Troy Reicherter And Ashley James
Highlights:
Know that it is possible to achieve world peace and it starts with you
Science, quantum physics and it's role in the world and people's lives
Spiritual and religious freedom while creating a tight-knit community
Multi-dimension understanding of the universe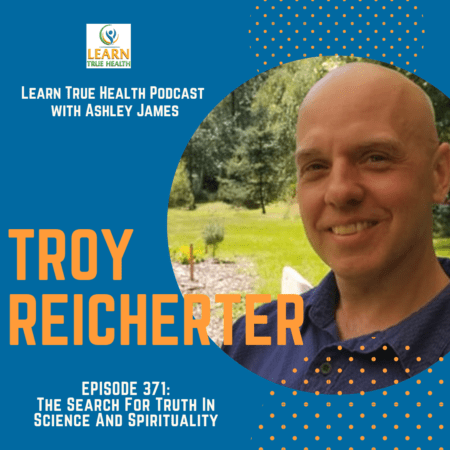 Is world peace achievable? If everyone has their own voice and enforcing their opinions on other people then peace will never come. In a world where war is at par, today's episode can help us further realize why we need to invest in the quality of life, respecting each other's freedom and most importantly, what we can do to help each other achieve what everyone wants in their life- peace.
[00:00] Ashley James: Hello, True Health seekers and welcome to another exciting episode of Learn True Health podcast. You're going to need to strap on your seatbelt for this one. It is quite a ride. I have a really great interview for you today. First, I want to make sure that you know about this free docu-series. It's available this week only. It starts today and for the next 9 days. You are definitely going to want to check it out. It's called iThrive. John has in the beginning of this docu-series, he is well over a hundred pounds overweight. He has type II diabetes, heart disease, high blood pressure and he is essentially is getting towards his deathbed. He's only in his 50's and he hits a brick wall emotionally and physically realizing that he's going to be a statistic. He's probably not going to make it into his 60s. That's when he deiced to film himself going through his transformation. Now if you suffer from all those things you know how hard it is to turn that around. He decided to put cameras in his face and go to, I believe he consulted 44 holistic health doctors and worked with them and to pull the great information out of them and he followed a program that's natural and that's science-based. It's wonderful are the results that you see. If you go to learntruehealth.com/iThrive. That's learntruehealth.com/iThrive all one word. You can put your name and email in and then the next video it shows you is him. His before and after. It's so cool and then, of course, the 9 days, every day they release another episode and you follow his journey and you learn from him. From his struggles and from him as he has his Aha! Moments with this holistic health doctors that showed him how to adjust his diet and lifestyle and how he can get his body back to be a hundred percent healthy and off all medications. That's right. By the end of the docu-series, he's no longer diabetic. He no longer had high blood pressure. He no longer has obesity. He no longer has heart disease. It's all reversible. It's wonderful to watch. It's great to learn from. Please go to learntruehealth.com/iThrive. Check it out. That link will also be in the show notes of today's podcast. Share that link to all your friends. We've got to get this information out there so we can help as many people as possible to learn true health. To learn what it feels like to their body to have true health. Excellent. Enjoy today's interview.
[03:12] Ashley James: Welcome to the Learn True Health Podcast. I'm your host, Ashley James. This is episode 371. Well, here we are again in the garden with Troy Reicherter. He was in episode 138 and more recently in episode 369. We discussed when you first came in the show two years ago in our backyard so we'll continue the theme of having you out here. It's such a beautiful day. You discussed a few projects you're working on. At that time, it was the Seattle peace project. Where you were getting groups of different churches and different people from around the Seattle area to meditate and pray on peace to see if we could make an impact and the crime rate because there has been experiments done that I've shown that getting enough people to meditate and pray on peace that it can lower the crime rate. Another thing that you have been passionate about for the last few years is testing the toxicants in your body while you are doing detox methods like sauna, fasting, eating organic and taking different supplements and seeing how many pesticides and different toxicants you can lower in your body by using these methods. We just finished a follow-up interview episode 369. Now we're going to talk about a book that you've published and this is, did you say 26 years in the making?
[04:42] Troy Reicherter: 26 years, yes. Started about the same time I started fasting it was 1993. I was a 23-year-old living in Taiwan. Oh, no this is after 23 but I got to Taiwan when I was 23. Anyway, the same group that introduced me to fasting. Well, they were psychics. A lot of psychic people. They had centers they were building around Taiwan including up in the mountains of central Taiwan and doing meditation and all kinds of purification methods. Their goal was to bring about world peace through a kind of a new religion exactly but just an understanding of all the different religions in context with one another so that you see it as one giant mosaic. When I was with them, I started to find a lot of answers to question that I had when I get to Taiwan, which led me later to study Chinese medicine. After understanding how these things work how chi and in and yang how they really work and what they really are. It led me to start writing it was almost like automatic writing. Where you just feel like my hand just wants to write. I wasn't even hardly thinking of what I was writing I just started cranking at everything that I had written. Another thing that happened really soon on was after listening to them talk and talk about things that they saw and people's auras and different colors and different symbols that were important, I started to I just went back and started re-reading the new testament. So all of these notes that I took, they turn into a paper and then I just felt the need to write another one and another one. I wrote one about science. One about Jesus. It just went from there. Then I needed to connect these papers together. It provided an answer to a question that I've been asking since I was a kid. How do we get world peace? How do we look at the world in a way that makes sense so that we don't have to fight anymore? So that we could have a sustainable way of life, environmentally sustainable, peaceful. Do that so there's no more wars with people looking at each other from different religions saying, "I don't understand how you fit into this picture. I can understand my religion but I don't understand yours and I don't respect you and we need to have a war about it to see who wins and who loses." Since having been studied history I knew that religion was one of the main forces pushing wars that seem to be a crucial part of the puzzle is to figure out how what is it the nature of reality at least to the point where we can agree on some common ground. Agree to disagree about certain things and then agree to agree about other things so we can be close to each other but still without surrendering our own beliefs. Then have world peace. I've been thinking about these questions for a long time. What will that look like? Then reverse engineer if you just think realistically about what we have to change for saving the environment? What we have to change to end the culture of warfare? What we have to do to be close enough to our neighbors of different faiths and ethnicities that we can end conflict. What does that look like? How do we do that? Where do we begin? I've been wrestling with those problems those questions for my whole life. The people that I met in Taiwan didn't have all the answers but they had a lot of answers and they started me writing what turned into this book 26 years ago. That's what I've talked about. The book is called Utopia found: A Blueprint for Spiritual Renaissance and World Peace. That's exactly what it is. It's unlike any book ever written. I think. It's a little bit like a cartolase, a new earth but it is a blueprint for spiritual renaissance and world peace because it's a plan. It's a path of logic and then it reaches a point to where you can't prove everything. We go beyond logic you might say go into the spiritual realm a little bit and yet we can observe similarities from around the world to come up with the points of agreement that we need to make communities of the future that will work for all the different parameters I just mentioned. Yes, so that's what it is. I've been doing other things in the past 26 years besides just sitting in the room writing this book. I've been going to school, acupuncturist, teacher, couple of master's degrees in Chinese medicine education but that has been, I consider my magnum opus really. Whatever else I do in my life that proving we can detoxify our bodies of cancer-causing chemicals or what not to belittle any of that but in my own mind. I think that this book is like a trunk of the tree and all the other things are branches of that trunk.
[10:20] Ashley James: Take us back to where you were in Taiwan. How long did you lived there? Do you speak Taiwanese?
[10:25] Troy Reicherter: Mandarin Chinese, I speak. My wife is from Taiwan and I didn't really take the time to learn the dialect because it's only when you're there that you'll use it. Sometimes I'd like to not understand what they're saying I just want to tune it out. I was in Taiwan for about 5 years all in all. I've gone back to visit periodically. It was from 1991 until I left at the end of 1996 and I came back to the States a couple of times in that time period. I stayed in Mainland China for a period learning Chinese medicine. Taiwan is a very unique because they still use the full from Chinese characters and they never underwent the Cultural Revolution that they did in mainland china. You'd find a lot of very interesting cultural relics. It's more like ancient china than anywhere else in the world. I would say. There's nothing quite like it. Every street you go down is just temples. Like crazy. Temples of all different religions and mixes between traditional Chinese, folk religion and Buddhism and Taoism and Confucianism. You find a lot of people there that are really into spirituality. A lot of psychics too. A lot of people whom I've know had the same experiences in Taiwan. They'll meet someone who'll tell them something about the future that comes true. It happens all the time. You may have to go out of your way to look for it but it's an amazing place. I was lucky enough to meet some really good teachers who I'm still in contact with. Although the group is no longer existing as it used to be. I think at the moment, they want their privacy. That's where the answer started to come for me. My parents were a product of the '60s. They started to question organized religion soon after they got married. By the time, I was born in 1968, they didn't go to church. They didn't believe. I was raised there's just no mention of religion in our house. On my own growing up in American culture. I just got noticing what was in TV. Noticing what's in the wind and the way people started to celebrate certain things like Easter and Christmas. I started to say, "Who's this guy Jesus? What's He all about?" My parents never talked about Christ and all. I went back and read the bible myself and actually joined a couple of churches in Sacramento area when I was a teenager. I went through the whole admission process and was baptized. Believed very strongly on it. Then when I became older then I started to question like, "Well, what about the seventh day Adventist? What do they have to say?" They have a pretty good argument. "What about this? What about that?" Eventually, when I was in college I had a lot of questions and I reached the point where I wasn't so sure about my faith. Then as I got closer to the time I went to Taiwan I started to meet more and more people who are telling me things that I couldn't accept but I really respected the person. It was mostly about reincarnation and miracles. They would tell me about just over and over that reincarnation is a fact. I couldn't accept it. I didn't believe it. I thought it was ridiculous and yet it was very ironic because those were the people who I respected the most and yet I doubted what they're telling me. People were talking professors at Sacramento State University, for example, we're talking about Indian religion, Hinduism, meditation. They talked about miracles that people could perform if they done enough spiritual practice. I started to open my mind to that possibility as well. So then when I went to Taiwan, that was kind of the frame of mind I was in. I was a history student at that point and had all these questions about how does that world really work? Are these things real? Are they not real? Can physics and chemistry explain everything or not? That was a crucial question to me because if they could, then that meant that there's no afterlife, there's no spirit. All those things that people in the spiritual realm are telling us. They can't be true. Which isn't. I not to say if those things are true the we can't use science anymore, of course, we can use both. I really had a lot of questions about the fundamental nature of reality and I was trying to answer the question of how are we going to live in the future with this large population dwindling resources, pollution, wars, global warming. All that things that are facing us. What are we going to do? Seriously. Not just what am I going to do? How am I going to get by but we as a species going to do? We better do fast or we're in big trouble as we can see. That was my guiding motivation the entire time. My girlfriend who's now my wife at that time she was my girlfriend. I decided I was going to study Chi Gong. Energy control basically. Controlling your chi. She happen to have a person at their work who that's just one of those things that were my karma matched the karma of the situation, it was like a lock and a key. She from some person she had never met before just got a note saying, "Why don't you take your boyfriend to this place." so I went. She said two things I thought were irresistible. One is, "These people are psychic and they know why you came before you come there. They know you're coming. They'll expect you and secondly, they won't charge you any money." I couldn't say no to that. Sure enough, they said, "Didn't I tell you there's this foreigner who going to come down here." Anyway, I joined the group and learned a lot from them. All those things from my earlier experience with the new testament, Jesus came to the fore because half of what they're talking about was Jesus. And they weren't Christian. They would describe his energy. They would say I can feel it right now. If you get to the stage where I'm at you can just feel it. You call out. You sense out that vibration, you can sense his energy. He's omnipresent. He's everywhere. I thought that was really interesting. It caused me to go back and read the new testament over and over and over. I started to take notes. It was funny because the things that I was hearing from my teachers in Taiwan were exactly the same things that Jesus Christ was saying 2,000 years ago in Israel. I started to look at the whole thing in new way. That becomes one of the components of the book. The book is laid out in a specific order. It's a like a path you have to go follow to get to the end with the answer you might say or the pieces of the puzzle laid out for you to put together. Or you can think about it like a rubik cube. I got into an interesting debate with a science-minded friend of mine because he was saying that I was a critical of science in the first part of my book. He say, "Why did you even start talking about science?" it's not the biggest problem we have. It's not like science does do anything accusing a problem it's in and on itself. I had to rewrite the beginning of the book to explain a little bit better that it's like solving a rubik cube. I'm not good at rubik cubes but I see that there's a set operation. A series of event of operations that you have to do. You have to begin with number 1 then go to number 2. So you can't move certain colors to where you want them to be unless you do that first initial twist. It's knowing when to do that is part of the key. The book starts out talking about science. There's five sections of the book and the first part is science and the search for truth in the west. The way most people think is there's this assumption that science and technology are leading to progress and that progress is going to make things better and solve our problems. In that first section, I go back through the history of the origin of science. Talk about the Greek philosophers briefly and how science started from a search of moral truth. In the beginnings, Socrates was trying to look for the right way for people to live. He likened it to a cobbler making a shoe he said, "If you don't know what a shoe is, how can you know the right art to make a good shoe." So we have to know ourselves. We have to know our spirits. And so he said the famous line "Know thy self." Socrates was talking about things like this and he was coming after a long line of pre-Socratic philosophers who are always looking for the nature of reality. Then along comes Plato. Plato didn't exactly say that the world as it exists is real. He says that we should study the world through abstractions and we should use things like geometry. We should use the Socratic method of question and answers but then we should also use things like geometry because geometry forces us to rise above the mundane and go to something that can be measured. We're talking about number and abstractions like lines and points. We're no longer talking about the real world which may for all we know be an illusion. So it's very interesting that how that turns to Aristotle coming along and say, "Let's not worry about the question if it's an illusion or not. Let's just assume it's real and measure it and just be empirical about it." I can see this, I can taste this, I can measure this." and don't make any assumptions and just stick with the fact. This is the origin of science basically. Following on Thales and his ideas that things can be explained. Aristotle says, "Stop worrying about the world being an illusion. Stop worrying about some higher levels of consciousness that may make this seem like an illusion. Let's just stick with the facts." This is what later on in the renaissance and the enlightenment turns into science. It's getting back to Aristotle's philosophy. The first section of my book is talking about how this has led to amazing advances that we can all see but it has basically left behind the original quest of how people live. Science can never really answer all the questions that we have. As Douglas Hoff Stetter said in his book because in order to do that you'd have to have a system that could make reference to itself. When a system becomes so big that it can have self-reference it can no longer be objective. There's a trap there of logic. That we imagine that we're going to go figure out everything there is to know through science somehow but it can't. It is not necessarily leading us to a better world because every time we get a new technological invention like cellphones for example. Well, give me an hour and I could tell you about a lot of things cellphones are doing even just in the classroom that are very, very bad. Not to mention all the environmental effects and everything else. So the assumption that we're making about science. That science and technology are leading us to a better world in and of themselves is not true. It could but the question is do we have the wisdom to use it properly? Because it's really a tool. Just like a knife, a knife can be used to do great things like cut up these strips we're eating here or it can be used to commit mayhem, right? It's all in the way you use the tool. That comes down to something you can't really measure we call wisdom. You can have the greatest scientific minds in the world and they can be employed to make weapons of mass destructions, or work for the Nazis or for Stalin or for Kim Jung-un. It doesn't matter how smart they have or how much technology they have if their wisdom, if they're building something that shouldn't be built in the first place then there's a problem. So that what I point out in the first section we shouldn't be making this assumption that science and technology are solving our problems by themselves they could if we employ them the right way. That comes down to a question of wisdom and lifestyle. The second section of the book is – feel free to ask a question anytime you want there.
[24:10] Ashley James: Oh no, this is great. I'm enjoying the ride. I like it.
[24:17] Troy Reicherter: The second section is called towards a multi-dimension understanding of the universe. What I realized in my experiences in Taiwan and elsewhere is that there are things going on that can never be explained by chemistry and physics. There are those who believe that and there are those who don't. The ones who don't are in the realm of science. They don't usually talk to the people that don't believe that and the people who don't believe that usually don't talk to people that do believe that. I'm trying to bring the two sides together and make both sides understand what's really going on and be willing to see the other's point of view. Scientists would take this an attack may be to their position but it isn't. It just fine-tuning our understanding of what's really going on so we could use this tool of science and technology more rationally because right now we're assuming things that aren't true. When I had a physiology class before it thought it was really interesting in the opening few pages of a book they said, "There's two ways of looking at the world. There's the mechanist view and the animist view. Animist view assumes that there's things like spirit, energy and intangible things out there that have something to do with the way the world really works. They pointed out really clearly, this book doesn't believe that. This book about physiology believes that humans are biological machines. There is no spirit, there is none of this just forgot about all the idea, romantic idea. There's anything else going on expect just anything that can be explained by chemistry and physics any thought you have is just synapses in your brain, chemicals. Something like that, something that can be expressed in some kind of chemical and physical formula. That's called the mechanist theory. It's that everything is mechanical. If you really believe that as most scientists do right now it would seem and I just heard someone he wrote a book about consciousness [00:26 Inaudible] just in the last year he was basically saying that as time goes by he thinks more and more that he's not making any decision. If someone asks him where he wants to go that night, if he thinks of what he wants to do, everything that he's doing is predetermined by everything else that happened up to that point. There is no free will. That's kind of where you end up if you believe that. Through my experience, I've just been collecting. For the last 30 years, just been collecting anything that disproves that because I just saw more and more evidence as time went along that these things aren't true. Some for the evidence is like, like the evidence that I know that my teachers in Taiwan were psychic. I can't really prove that to you. I could tell you some stories and anecdotes and you could go through and say, "Well, that doesn't really prove anything." No, it wasn't in a clinical setting but I know for myself and so I have been looking at those things that were so overwhelmingly persuasive those pieces of evidence that I can include them or else things that were a result of an actual study where there's really no question about it. That's the second section of my book. Toward a multidimensional understanding of the universe. I just present all the evidence that falsifies the mechanist theory because this mechanist theory doesn't say that most phenomenon can be explained by chemistry and physics, they say all phenomenon, everything. All phenomenon the entire observable universe, everything that exists can be explained through chemistry and physics and I'm saying no, can't. They're wonderful chemistry and physics. I was collecting things from the news, I was collecting things from my own research and I started out being the weakest part of the book but over time it basically becomes the strongest point because I have so many cool things that I go through. I think the first one is about near-death experiences. I won't go through all of them you can read them on the book but near-death experiences have been researched by a number of researchers and everyone who's looked into it has found this amazing degree of correspondence between what people say they saw happening when they were clinically dead. According to the mechanist theory, their brains couldn't be working and yet they saw things, heard things. Even people who have been born blind could describe the colors of things. How could they do that? This is a so pretty impressive section with several researchers who were very skeptical of it and they look into it they came away complete believers because they couldn't explain that they discovered. There was a big death study done, a dutch study [Inaudible 29:19] in 2001, I believe. The researchers said in the end, "There's no physical explanation for near-death experiences and scientists may re-think their theories on the nature of human consciousness." Was their conclusion. That was 18 years ago and yet I don't think there has been a lot rethinking on the nature of human consciousness since then. A lot of these conclusions are put out there and they're not acted upon and the people like me collect them but the scientific community and the world at large needs to face the facts that this research has been done. There's a reason to believe these things. Also, I found a lot of evidence about reincarnation which I came to believe in because of my own experiences but I found a number of other examples and some of them by researchers who described things that they could not possibly have known about and which were looked into. Including a case of a woman who claimed to have been killed in medieval England. She said she was Jewish and she was killed in this church, in the crypt of the church. The researchers looking into it and said, "Well, Okay. It could have to be this church based in what she said the problem is there was no crypt in the church." A little later on some workman were doing some renovation they found actually there was a crypt that they didn't know about underneath the church. I have a score of these kinds of things collected in my book basically proving as well as we can prove that people are able to say things in certain cases that they couldn't possibly have known about previous lives. That prove to be true when you investigate it. There's a couple of instances I found Dr. Ian Stevenson looked into about people who began speaking a language they had never learned. There was one where a Swedish woman started speaking German and a woman in India she took on the personality of a Bengali woman and suddenly started to read, write and speak Bengali. Language shed never studied. In the other case, the woman from Sweden she started speaking German and then she basically became the other person. Here is another one, in Hungary, there was a 15-year-old girl who suddenly started speaking Spanish and then she lost the ability to even read or understand Hungarian. There may be other things involved there like I don't know phony's word possession I'll just call it unlearned language ability. Someone almost starts speaking a language that they never learned. Researchers investigators looked into his case they can find no explanation for it. Yes, this happened in 1933 but you know, people weren't stupid then. They were able to do investigations. Sometimes we think before they had cellphones nobody could think. There's a number of other things in the book including the effectiveness of traditional Chinese medicine including pulse diagnosis. Having gone through the curriculum for traditional Chinese medicine I have a number of accounts of people that I met. They're miracle curers for things. Like in one case, there was a doctor at ACTCM where I went to school in San Francisco. She had a patient who was told he had to remove part of his colon because he had Crohn's disease and there was no cure but after a year of acupuncture, he was completely well. Cases of people told they would never walk again, walking. People who couldn't hear, hearing again. There was a famous study from the journal of the American Association where 260 pregnant women had breached presentation where the fetus was in a head-up position not ready to go into the birth canal. They randomly divided the women and one group just got moxibustion which is applying a heated herb. They light it on fire kind of like a big cigar to an accu-point in a little toe which is supposed to in Chinese medicine theory make the fetus go into the proper position. Sounds crazy, right? But in the controlled group, there were only 81 women who had a cephalic presentation at birth but 98 women from the moxibustion group did. The researchers said, "We cannot foreknow physical explanations for these results we can only comment that the mechanism of action is not clearer and more investigation is warranted."
[33:58] Ashley James: When I was pregnant, 32 weeks I was breached it's kind of normal still safe but definitely wanted to turn the baby. My midwife has sent me to an OBGYN who I thought for sure she's going to be allopathic against good natural medicine. I nearly fell off the table she said, "I want you to go see an acupuncturist because your baby is breached." and she said, "Yes, there's a study. As OBGYNs would be a fool not to believe in it because they've shown most cases than not without any side effects reverse the breach naturally with acupuncture." So I went and it was like aliens. My baby's head pushed up and I could see him turning. He turned half the way during the one-hour session on the table with the moxi and the acupuncture points and then he turned the rest of the way in the next 24 hours. 24 hours after getting one acupuncture session my baby was ready basically presenting with his head down ready to be born at 40 weeks. He came out when he was already but it was perfect. It was brilliant. I totally believe in acupuncture.
[35:22] Troy Reicherter: I heard people laughing in the radio saying I'm sitting here holding this burning in my little toe and this was supposed to do something? Because it was in dama, people believed it. I don't know if they're still giving that recommendation but it appears to work. How can we explain such a thing? Chinese pulse diagnosis it doesn't make any logical sense and yet I've seen again and again that it works so well that Brian Laforcia at a seminar I attended explained how he wants just by doing pulse diagnosis he was able to tell that a mitral valve of a woman's heart had a problem. Or that someone else was developing a tumor on a particular lobe of their liver. There was one person who just by pulse diagnosis alone Dr. Leon Hammer was able to say, "You are locked in an attic when you are young." and the person said, "Yes. How did you know?" He could tell from the pulse. Yet some people would say like author Liane Saytel who wrote a book about traditional Chinese medicine he wrote pulse diagnosis shows even though this is about traditional Chinese medicine he says, "Pulse diagnosis shows a disregard for modern knowledge about the structure and function of the human body." See that is the mainstream attitude is that it can't possibly work. This is ridiculous and yet it works. So there's Chinese medicine which I have many examples then extrasensory perception many studies done, many cases of people knowing things they couldn't know, predicting things they couldn't predict. Experiments where Dean Radin calculated if you put all these ESP experiments together for a card prediction they were done between 1882 and 1939. You wind up with the odds against them those results being a billion trillion to one. It's just fantastic remote viewing exercises and the stories there by Dr. Russel Targ describing how he and a psychic Pat Price were able to discover where the getaway car for Patty Hearst was put. He was describes how they walked into the Brooklyn police department and he just Pat Price said, show me your book of mugshots and flipped through it and said, that's the guy who kidnapped Patty Hearst, Donald Defreeze. He had nothing to do with the case. So, again and again, we find all these amazing examples of the extrasensory perception isn't just a myth but then it's true. knowledge of future events many, many times people have made predictions which I've been collecting that we couldn't explain another way except to say that somehow they could really see the future. Nostradamus I have quite a number of Nostradamus quotes that are actually quite impressive. I could read a little bit of it but you really need to get into the book to get in the heart of it. So many things. Nostradamus wrote in century 1 quatrain 25 he refers to Pasteur. He says the last thing will be discovered – Pasteur also means it comes from the word pasture. So some people have said maybe he was just talking about a field. He says Pasteur will be celebrated as a demi-god. A god-like figure and the last thing will be discovered. Then Pasteur shows the world that microscopic organisms were the cause of disease which seems to have been understood by Egyptians and even by pre-historic people because they were eating things off the trees that had anti-biotics in them. There's one example. There's quite a few of them. Nostradamus seems to have predicted the rise of Hitler. He says there will be a second anti-Christ. The first one he says was Napoleon. The second one he says is Hifter which is close to the spelling for Hitler. It's also another name for the Danube river near which where Hitler was born and raised. He says he'll be born of poor people and by his tongue will seduce many. He mentions what he translates as a crooked cross of iron in connection with the pontific sending his power to the Danube. Hitler, of course, have the swastika. His actions were condoned by Pope Pious the 12th. On and on about Nostradamus. I know Nostradamus is very controversial. A lot of people have said that you can't prove, because you can't prove everything then there's no point at looking at those ones that seem to correct. The final one I had was century 1 quatrain 70 Nostradamus wrote that wars in Persia would not cease. Too much trust or faith will betray the monarch and the end commences in France. This seems come to pass when the Americans stalled Shah of Iran who's overthrown on 1979. Too much faith could refer to the shah having too much faith in the US ability to stop the uprising and the strong fundamentalist religious belief of the revolutionaries. He says that the end commences in France. Well the shah, the end of the shah did commence in France because was in Paris [Inaudible 40:51] until the revolution was over. There's many things if you read carefully about Nostradamus that he talked about the fleet traveling underwater, he talked about people traveling by air, he describes what sound like missiles, a dart from the sky. He says the world will get smaller. There'll be peace for a long time, people would travel safely over land sea and air. Then he says wars will start again. Very, very interesting stuff. Telsomatics is where one person can suddenly feel what someone else is feeling. There's a few cases of that recorded very carefully.
[41:27] Ashley James: I was just talking the other day to a naturopath who I'm actually interviewing tomorrow about that. Last week I'm was talking to him about that. I called my mom up when I was about 19. She was in Florida with my dad that time and I was in Toronto going through massage therapy college. I was like I have this pain and I thought I had thrown out a rib because I had pain radiating from the front of my liver to the back of my liver. My mom goes, I can't remember which one of us told the other one first but, my mom said I have this pain I just did yoga class and I had this pain so we both thought we threw out the same rib the same day. It turns out she went to the chiropractor to fix the said rib. That chiropractor said I want to do an ultrasound I guess that chiropractor had an ultrasound machine for some reason. That night she flew back to Canada to Ottawa and was in an MRI machine that night. That's when she found out she had stage 4 liver cancer. The pain she was feeling was her liver end of life liver cancer and I was feeling it. I called her to tell her I felt the same pain. I didn't injure my back, I was feeling her pain. The same pain she was feeling. To talk about that and it was long distance she was in Florida I was in Toronto. I was going through college. To have that same pain I wouldn't say fake but mine was energetic there was no psychological explanation for mine. Hers was real. Hers was physical.
[43:08] Troy Reicherter: It's amazing isn't it if we start comparing our stories and we could say, "Oh that's just this, that's just that." We start to look at the sheer volume of these things and usually, we keep it all to ourselves but every now and then it gets documented and then we can compare. So just to summarize there's other things in here like dowsing examples, magnetic field alteration, effects of meditation the unexplained reason of why people have religious faith seem to be more healthy, powers of healing that people have demonstrated over time, distance healing. Well, there's the whole idea of disempowered spirits or what we call ghosts. I have many many examples of this kind of ting even one of my own. With my grandmother at my parent's house where myself and others experienced the music box started playing by itself, we'd hear footsteps when there was no one there. It just so happens that one of my teachers from Taiwan the female teacher who I was halluting to earlier she was visiting in the year 2000. It was really strange because my father was going through this period were for a couple of years there he thought he was going to die. His energy level had dropped to zero. He'd been to see all the doctors no could explain it. My grandmother had passed away in the house in 1995. Well, my teacher spent the night there. The next day she at the end of the day she says, "Can I have some wine. Like what do you need the wine for you don't drink?" She says, "I need to drink something so I can sleep." I said, "Why?" then she says, "Well, I guess I have to tell you. There's this woman downstairs." I said "There's no woman downstairs." she says, "No, there is. There's an old woman walking around with a walker. She got a pink sweatshirt on and she doesn't have any hair. It's your grandma's ghost basically." She's in the house she hasn't left. She can't bring herself to leave the family. She said that my mother's spirit was pointing at this thing on the wall, my teacher doesn't know any English at all. Yes and no. That's about it but it was a tapestry. My grandmother had woven it and it said to the tapestry "Reach out as far as you can and God will reach down the rest of the way" she says that all night long when the spirit starts to realize that she could see her. She wouldn't leave her alone. She's trying to get attention. She kept pointing in the tapestry. My teacher said it sounded like "Samy. Samy." which I can only guess "Save me. Save me." Because she didn't know where she was and what was going on. It was kind of like the sixth sense. My teacher said, "Look, we need to talk to the spirit. Let's all get together and my grandmother you need to go tell dad when he's asleep communicate in his dream, go to him tell him you need to leave. We told her she had passed away, it wasn't that we were ignoring her it was because she was dead. She needs to leave the house because she was sucking all the energy out of the living in the house and it was affecting my dad." So we did that and then next time I talked to my dad he was fine after like two years having such low energy that he really thought he was at death's door. He was fine. I've talked to other people who had the same exact experience about just the idea of being in a house with a spirit takes all your energy out of you. It all seems to correspond.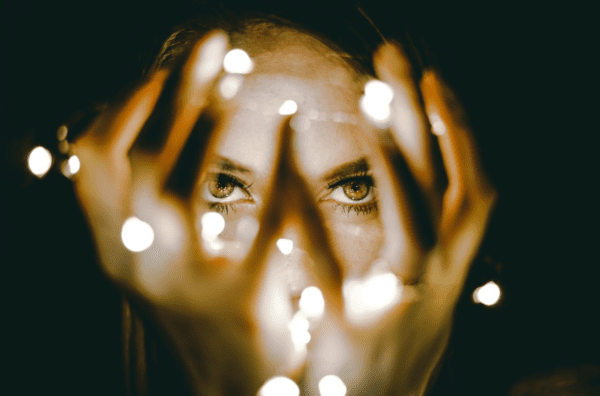 [46:30] Ashley James: Going back to what you said about having a connection with the people in your past. A listener of the show who became a client of mine had an experience where and I'm saying hi to her. I won't mention her name but, hello. She was born and raised in the United States doesn't know another languages. She was I think this happened in Ireland. She was walking around and a man behind her said something cheeky about I guess her butt or her breast or something and she wiped around and in Gaelic replied to him and everyone else all of the people that are with her, "What did you say?" she was, "What do you mean?" She knew what she'd said and she didn't know Gaelic. She's like, "what's going on,?" she had that every instant like she understood what she said, in Gaelic, she spoke he was whispering to his friend about how good looking she was and she wiped around and kind of told him off and it was all in Gaelic. She's like "what's going on?" Then there was another time when she was driving around, she's never been to Ireland but her grandmother was from there. Who had since passed. They were completely lost no GPS and she knew exactly how to navigate. She knew all the streets, turn left turn right, she knew everything. It turned out the whole area which felt very familiar to her was where her grandmother was born and raised. Little events happen to her like that that made her feel like her grandmother was with her. She was somehow connected to her spirit. But to be able to talk in Gaelic and understand it. It doesn't happen to her all the time but to have that experience of knowing with no scientific explanation.
[48:27] Troy Reicherter: Yes, it is amazing. If only we could compare note wed find out a lot more. Although you could always say it's just an anecdote but so many anecdotes put together it has force. There another thing about the effects of consciousness. There's this thing called the global consciousness project. They've been doing for some time now. Where they've got this random event generators when something global catastrophe happens they find that they tend to what they consider the negative. It's like an electronic coin flip but they're doing thousands of time every second at centers all around the world and they're recording and you'd expect them to be at a certain bell curve but they're not. Overtime when something good happens like a whole bunch of people got together and pray, New Year 's Day, interfaith events. You get things going more to the positive side. The results basically up until to 2015, it started in 1998 and so up until 2015 they calculated these results that they got as being about one a trillion. Less than one in a trillion.
[49:33] Ashley James: So you're saying that the chances of every time a large group of people gets together and does something very positive that it, for example, affects the crime rate in the area, right? So you're saying that if there's just no odds that could possibly explain why obviously there's something there.
[49:53] Troy Reicherter: Science, the idea's that everything can be quantified. It's very hard to do with social sciences like crime rates but they try. They try as best as they can. Like in that Washington DC study in '93 that I was trying sort of replicate here in Seattle having people pray for peace. Dr. Dean Radin has done some amazing work in he's found that just having people basically focus on a laser light inside a closed box. They can change whether the light is a particle or a wave. So when you're not observing things it's a wave then when you start to observe it, it's a particle but this observation in question is doesn't from a distance. They don't even have to be even in the same room as the box. People are doing this online in his website where they just focus for a few seconds and then they press the button as they're focusing and he measures is it a particle more often than it's a wave. The answer is yes. People are affecting it with their consciousness. He's found basically he describes this as a sigma effect of between 4 and 8. Which is so great that there is really no possibility of this being due to chance. There's a lot of experiences like this done like Princeton engineering, anomalies research program and other places where we definitely showed that consciousness has an effect which is not something we can explain with chemistry and physics. Homeopathy was studied and found to be effective in 81 out of 105 trials in Glasgow by Dr. David Riley. Then there's getting back to epigenetic effects. Jock Benveniste, if I'm pronouncing his name right. This is in the book The Field by the way by McTaggart, very good book. She cites that the scientist in France found that you could take these antibodies and dilute them like a homeopaths would dilute their active substance. Diluted down to the point where there's basically not a single antibody left in the vial but the water will still produce a response from immune cells. At a certain point, the response after the 9th dilution, the response gets stronger the more it's diluted. Then in 1988, they published this with this big editor's caveat saying that "There is no physical basis for such an activity and although he was discredited by a bunch of quack busters, Professor Madeleine Ennis of Queen's University in Belfast headed a large pan European study which showed that it completely validated his results. Except that was not trumpeted as much as the fact that this is a fake, this is a hoax and then they left it at that. Nature magazine never printed a retraction or the later research. Although it's been shown that this is really happening. One thing I find really interesting is in 2013 at Emory University in Atlanta, they had a mouse where they conditioned him to dislike the smell of acetaphino smells like orange blossom and artificial cherries by giving him a shock after smelling this odor. The did basically test-tube babies for the 2nd generation and the third generation. They've never even met. The kids never even met their father, grandfather and then they check the mice and they also had that trait. This is not a genetic trait. The question is how did they get passed along? How is it that 2 generations down the road they're afraid of the smell he was afraid of? No one can explain this. There's a lot of amazing stuff going on. What scientists generally say when they don't want to open their mind to this possibility that the mechanist theory doesn't explain everything. They'll say, "Extraordinary claims require extraordinary evidence and we're still waiting for more evidence." As I say in here if you really take a look at what we know now and have known for a long time abut physics. Quantum mechanics cannot be explained by anybody yet we know it's true. If you go back to the arguments between Einstein and Niels Bohr basically what they'd covered is consciousness is forming the universe. When you're not looking at the moon, the moon isn't really there. That drove Einstein crazy. He says, "I like to think it's there when I'm not looking at it." Right? Because if we are in a mechanical universe then everything is just running on its own mechanically. But what we found is our consciousness is making things happen. There was a consciousness exercise from the body of this section I didn't mention also where fascinating I thought they had random sounds that were generated on a tape or some kind of a recording device. It would make a sound completely random. Either on the right or left headphone of a listener for the next day to listen to. This is thing is generated completely randomly and if a person flipped a coin that morning as to whether they wanted to hear more on the right or left. In the morning after the recording has been made, they did studies and they found that the person sits there and focuses "I want to hear more on the right or the left" based on the random flipping of the coin the day after the recording was made. They're actually influencing what happened the day before because they can actually either make the sound go more to the right or go to the left. That's just numbers so they could look very clearly at the statistics and say, "What's the possibility of this happening?" It is significant. We can't change things from the past as long as no one's seen it yet. The whole uncertain difference, right?
[55:40] Ashley James: It's like when I hold on to my lottery ticket and I didn't check the numbers that night. I'm like, I held it before I'm like, "Schrödinger's lottery ticket."
[55:49] Troy Reicherter: Schrödinger's Cat. Yes, exactly. In the case of a cat, I don't think it's going to work because a cat is a conscious entity but if it's a card from a deck and you flipped it over without looking and the next, "I want it to be queen. I want it to be a queen." You'll have more of a chance of it being a queen even though it's already been flipped.
[56:05] Ashley James: The question is do we know somehow know that it is a queen or is the quantum physics it isn't a queen until you flipped it over and it's observed?
[56:16] Troy Reicherter: That's true. Yes. Which came first? Is it the chicken or the egg? Quantum physics, light can travel through two slits and strike a surface to form an interference pattern. So it's either a particle or it's a wave. Its usually a wave but when you look at it, it become a particle again. It's a totally different pattern. That's called the wave particle duality of light and no one can really explain that. How it can go back and forth from one to the other. When we look at all this, we're finding that It has huge effects on all kinds of things. Like in biology they've discovered that there is a particle called exyton. Its energized by a photon of sunlight and then it seeks the enters reaction center in the leaf. It's spread out as wave but then when it strikes the nearest center that collects that energy then it becomes a particle at that point. It'll be like one of us looking for the nearest gas station we become a wave and go on all directions at then same time then when part of that wave finds a gas station you appear at that point. That's basically what leaves have been doing since the beginning of time and we haven't known it. Things can't be in two places at once.
[57:28] Ashley James: I really like the movie about the book "Do we know?" I've talked about it in the podcast before. I highly recommend everyone watch that wan watch it twice. When I first watched it I was bawling my eyes out at the end and I got it and I immediately hit play again. It was back when DVDs. This was like 2004-2005 and I just immediately hit play again. Stay until two in the morning I had to watch it twice. I got it. It hit me. It really did. This how much control we have over shifting our reality. At that time, I was in Canada. I really wanted to go to the States and study NLP. It was going to cost a lot of money and I had no options for making that happen but after watching it, it hit me that I can change it. I know so many people go they put up a brick wall and go, "Oh, I can't do this because I'm out of money or I can't do it because I'm not skinny enough. I can't do this because I don't have a car. I can't do this because I don't have this or I can't do that because I don't have kids or I do have kids." Whatever. Just people making a reason if it's like that mechanical view of the world. "Well, I need this for this so I guess I can't do it." Then they just stop. They stop exploring how to create the life they want. After watching that movie with the book Do We Know. I went "I can change even though there's no possibility right now." There's no logical explanation for me being able to raise this money. And I went into the "I don't need to know how am I going to do it. I just need to know this is the sole thing I'm focusing on so I going to get this done." In days, I had the money. It was like $25,000. Within days, I had the money. It's a matter of shifting consciousness first. That's where if you want to create if you shift your consciousness first. It was that exactly what you're talking about that helped me to realize that the reason why I wasn't creating what I wanted in my life was because I believed that I couldn't. It was a really big wake up. So yes, I love what you're saying.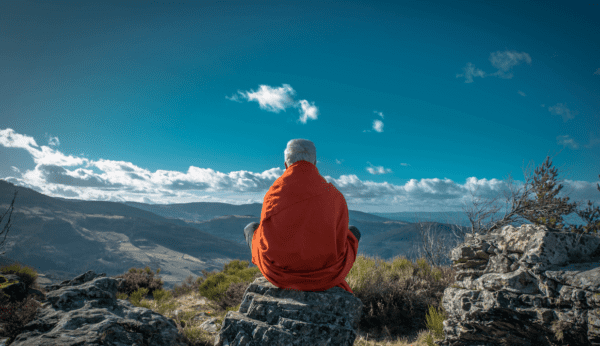 [59:49] Troy Reicherter: Some other thing about quantum mechanics is that a particle go towards another particle and then instantly appear on the other side of it, it's called quantum tunneling. No one could explain this. When two sub-atomic particles became linked close together, no matter how far apart they are after that, one particle instantaneously affect the other particle. This is called quantum entanglement. Two particles can be on opposite sides of the universe and they will instantaneously faster than light be going the exact same things at the exact same time. They remain twins forever. No one can explain this. And when you think about the fact that the whole universe came from the big bang. This infinitely small thing you realize at some level everything's is quantum entanglement with everything else because we were all in that little microscopic thing. To freak out at the thought of telsomatics or ESP or clairvoyance or me being able to communicate mind to mind with you, it's not that far. If you remember of course, again, that consciousness is the things creating all of these. Even as physicists are saying, again, the observer effect light behaving as a wave when it is not observed as a shower of particles when it is observed blow people away. Einstein didn't like that at all. Max Planck the physicist wrote, "I regard consciousness as fundamental. I regard matter as derivative from consciousness." That was over a hundred years ago. Consciousness is different from everything else in the universe. It's not just chemical reactions in our brains. It's unquantifiable, inexplicable thing. It's the foundation of all reality. Physicist Werner Heisenberg wrote, "The atoms of elementary particle themselves are not real they from a world or potentialities or possibilities rather than one of things or fact." We're all talking about finding a physical explanation for something that scientist have said doesn't exists. There is no such things as physical stuff basically. What they're doing is kind of absurd. Einstein didn't like this idea at first. He fought against it in 1935 he co-wrote a paper criticizing this idea of quantum entanglement saying it's spooky action at a distance. Later he was forced to admit that it worked. Actually, I guess it was later that it was proven. In 1968, John bell the physicist he found a way to test quantum entanglement and by 1982 it had been absolutely proven that it was true. Einstein did change his way of thinking. By 1954, he said, "I must confess I was unable to find an explanation for the atomist character of nature. One must find a way to avoid the space-time continuum altogether. Although I haven't the slightest idea of what kind of elementary concept could be used in such a theory." A month before he died he wrote, "The distinction between the past, present, and the future is only an illusion. However the tenacious the solution maybe." They've done a number of experiments that showed all kinds of crazy things like John Wheeler, he did maybe the most interesting one of all. He did one where he was looking like a giant experiment with the double-slit only he was looking at the light coming around distant galaxies. Light from a quasar it bends around galaxies. It either takes the right path or the left path to get to your telescope so he made two telescopes. One pointing to the right, one pointing to the left depending on how you chose to look at it, it changes back and forth from a particle to a wave. But the light was sent billions of years ago. So how was that possible that light from that star before we even evolved here before the earth was even here as going right or left based on whether or not we're looking at it today. Yes, that's what he came up within the end. It's almost like it's going back in time but remember there is no time. Time is just something that we're inventing. It's like Einstein said, "There is no difference between past, present, and future." and in 1979, Wheeler had made fun of parapsychology saying, "It's a pseudo-science we shouldn't be studying the stuff." By the 1990's he said, "We live in what we call the called it a participatory universe". Reality is created by the observer and he coined the term participatory anthropic principle to describe the way the universe is shaped by our observation of it. That's completely repudiating the mechanist theory. It's already basically been debugged. I'm just putting all the pieces together and showing you we need to stop acting as if it's still there. Of course, I'm not saying we can't use science and technology definitely we should. We should use it in a wise way. We should be aware that it has basic limitations of explaining the universe. It's never going to explain everything. We have the power to change the universe by changing our thoughts literally. Not just by believing in yourself and trying harder but literally, you think something and that send ripples instantaneously throughout the whole world to the whole universe. Your good thought or to your bad thought. Your thought for someone's betterment. That's basically my section 2 where going the fact that there's more than chemistry and physics. That leaves us in a funny place because where do we go from there, right? To develop wisdom you need to talk about spirituality. The third section is where I basically I go through and try to show what in the preface to section 3. If you just look at the mechanist view what it's assuming you know there's no such thing as free will, no such thing as ESP, metaphysical powers don't exist, religious teaching is all just imaginary, there's no purpose in life except just to go on living and to reproduce. There's no reason to believe that there'll be blissful or happy ending for any of us or the earth or the universe. The universe is just going to turn cold and dark someday and everything is just going to end in oblivion. That's the mechanist theory but if you look at what I'm going to call the yoga world view which is yoga in an expanded sense the yoga of all worldwide traditions all combined. Of course, I used the word yoga because the Indian system is the most systematic and the first to put it all into one big ball of wax. The yoga worldview says everything happens for a reason. Things aren't random. You have free will. You have a consciousness that is special and separate for the material world. The material universe is created by the thoughts of all conscious beings. Ordinary chemical and physical rules can be breached. Magic and miracles are possible. And on and on. It's not just wishful thinking. This is really based on all those scientific things that we just looked at. I know this is hard for some people to. This is where some people in the scientific realm will have a hard time and they may have some personal experiences with some of these paranormal things so to speak before they can make a jump to accept this. From here on it's pretty much just talking about spirituality. Section 3 is called Jesus Christ and the worldwide traditions of yoga. Where I'm going to explaining to I've learned about trying to put together all of the things that I learned about Christ and that I believed about Christ with all these other religions that are out there. I was in a situation where it was all or nothing. Either you believe in Christ and you go to church and you believe that everyone who doesn't go to church and believe in Christ is going to fry in hell forever or you just don't believe at all. You can just be an atheist. How do you reconcile? I couldn't believe that Christ was just a regular man but on the other hand I couldn't until I had my Taiwan experience. I couldn't explain how these stories about Christ and his teachings and his miracles how they fit together with all the other religious teachings of the world. This section goes through and explains how if you adopt or brought a perspective and not just view Jesus within the Judea Christian tradition but look at Him within the context of spiritual traditions worldwide. His teachings and the powers that he seems to exhibit in his miracles. They're not just unique to him but they common to other masters of yoga. And Christ's message is fully in keeping with the message the philosophy of yoga. Yoga is a Sanskrit word it means attaching. Yoking yourself to the universe around you. There's various forms of yoga abut the ultimate aim of each one is to control the fluctuations of the mind reach a state of transcendence and the individual self merges with the absolute infinite reality that we can call God. That's what this book is about. This section of the book is about is where I go through and basically just take right out of the new English bible or the world English Bible right out of the new testament and some quotes from the old testament and say what Jesus said and then explain what he might have meant if you look at it from a brother perceptive instead of just maybe what you're told n Sunday school. And how everything fits completely with the other teachers of yoga.
[01:08:58] Ashley James: One thing we haven't talked about in detail, you've told me before we hit record and so I want to go through that is that your purpose was instead of which I think what our focus is right now is looking at what difference. Like what's different between Christians and Muslims? What's different between yogists and Christians? What's different? We're always so fixated on what's different because what's different is the threat. That's why people feel threatened by other ethnicities, races, and religions because we're afraid that they are going to take away our freedom. We're afraid they're going to this unknown if they have a difference than us then they're going to impose their difference on us. It's going to take away our freedom it's looking at this fear. It's a fear-based world that we're living in. where people are afraid of other races and other religions because we're afraid of what's different. And what you're doing in your book is looking at what's similar. What are the similarities? Where do all religions meet? Where can we all have common ground? Through your book, you want to create a world where we can be close to our neighbors and instead of be afraid of the color of their skin or the religion they practice. We can see the commonality and go, "Wow we have so much in common and celebrate our differences and there is actually nothing to be afraid of because we have so much in common." I'm hearing that in your book you want people to start to see and open their minds whatever religion they've been practicing or studied that they can actually see that isn't wonderful that there's commonalities that Christianity has commonalities in other religions? We can look for these commonalities in order to celebrate and grow our own spirituality?
[01:11:05] Troy Reicherter: Exactly, yes. I'm trying to be benevolent altruistic but it's also very practical. We live in a world with other people. We're not all going to convince them that our way is the right way. We may feel inwardly that we're right but we have to learn to live with others. We just have to and our kids have to. As Martin Luther King Jr. said, "Man must put an end to war or war will put an end to mankind." Almost all I found was just similarities when I delved into it. A lot of people will say Christ didn't talk about reincarnation for example.
[01:11:39] Ashley James: This is interesting you bring this up. I've talked to people one of which has been underneath the Vatican on the private libraries and what has been understood is that reincarnation was taken out of Christianity that it was actually believed but it was taken out because they didn't want people to think that they had more than one chance at life because if you have more that one chance maybe you won't be a good person in this one. Whatever. I'm just going to, I didn't know what but they have this idea they could control people where it's like listen, It's like raising a freaking 4-year-old. I've got a 4-year-old. "Listen if you don't do it right, you're going to hell." If you look at the they way they created Christianity it's like, "If you don't do it right you're going to hell so you better do it right now. That's like if you don't clean your room you're getting a time out." It was very authoritarian but there's multiple sources that are saying that reincarnation was actually a part of early Christianity.
[01:12:44] Troy Reicherter: Well, like in John 16:12 Christ said," I have yet many things to tell you but you can't bear them now." There's quotes like this from Him and from Mohammed also saying there's lots more that I have to tell you people but you couldn't deal with it so I couldn't tell you we don't know what ekes they wanted to say. As you say, yes, a lot of early Christians were Arians which means Arianism after Prince Arius of Alexandria, not the Arian race. They considered Jesus to have been just a man who then became Christ through practice. They didn't believe that He was part of the Trinity. This pre-existing Holy trinity which that came later. The council of Nicea and the council of Constantinople they sat down this creed saying, "This is not right. Reincarnation is not right." Reincarnation so many people believed in it. Yes, that's right a lot of these early beliefs got snapped out into one flavor fits all religion. Then it just became the religion of the Byzantine Empire and the roman empire so then they used that to justify "well, in order to predict Christianity we have to have this war" even though Christ said to turn the other cheek, don't hurt anyone, love your enemy. That's nice but they went ahead and had their wars anyway and called it Christian. This whole idea of his was just like a guru in a forest in India. It's not what it became later as a justification of every western empire that's existed where we say we're doing this to spread Christianity or to save Christianity or whatnot. Christ's teachings were really no different from Buddhist teaching any important way that I can see. I have some of that in the footnotes here, in the end, some comparisons between some of the miracles of Christ and others and his references to fasting, of course, the importance of fasting. This is section 3, is pointing out how to view the teachings of Christ in a larger way so that you see it as part of a worldwide tradition to yoga not just limited to the Judea Christian interpretation of Abraham and the one God and the ten commandments all of those rules which basically tells everyone who's outside of that circle you're going to hell and you're going burn there forever. I think it's much more accurate all the more useful for getting along with other people. So that's section 3. Section 4 is the biggest section of the book. It's called the unified section culture.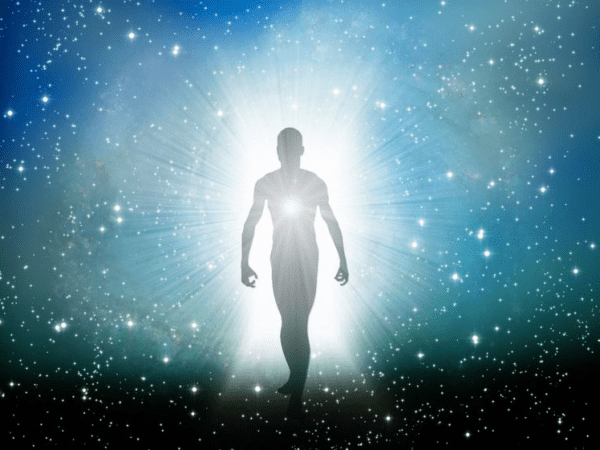 [01:15:22] Ashley James: Before we go into section 4, you're starting to tell me before you hit record about being in Taiwan and finding the book in the library.
[01:15:38] Troy Reicherter: Yes, thank you for reminding me. When I was basically researching what became this part of the book and the other part, I was praying constantly. I felt reinvigorated. Like I hadn't felt since a teenager going to get baptized. Okay, if Christ is omnipresent if my teachers in Taiwan in a basement in Taiwan can feel his spirit why can't I? So I made this call saying, "Christ, I know you're out there and I really believe in you now." After having believed and not believe and believed again. "I want to tell the true story about you, please help me find what I need." Someone told me about a book which led me to another book. So I was looking for the book The Nag Hammadi library which turned out was in my school library at the National Taiwan Normal University. There was one floor at that time devoted to English books. I was looking for it. I found it in the card catalog. I went upstairs to get the book it was a reference book so it couldn't be checked out. I went to the spot where it's supposed to be but it wasn't there. I didn't go ask for help yet but I just thought what are the odds that I can find this book on my own. Unless someone has left it lying out. It's like a needle in a haystack. It's not the biggest library it the world but still considerable. As I was leaving, just almost felt – I didn't hear a voice exactly but it's like someone was tugging me saying "Come look this way. Come look this way" and remembering my prayer that I made. I just followed my instincts and I was walking around thinking I'm looking for something but I don't know what and I'll know it when I see it. I made several turns and I was looking at a big line of books, 6 feet high and one book caught my attention. It had nothing to do with the subject that I had been looking for and I don't remember what it was. The very first book I reached for because it got my attention, I pull down, looked behind it and hidden behind it was the book The Nag Hammadi Library that I had been looking for.
[01:17:47] Ashley James: What is the Nag Hammadi Library?
[01:17:49] Troy Reicherter: It's a compilation of gnostic texts from Egypt from about the 4th century. They were discovered right after World War II in clay jars in the town of Nag Hammadi. So they called it that the Nag Hammadi Library. I have the most amazing quotes from it in my book.
[01:18:09] Ashley James: What is it? What are these texts from the 4th century about?
[01:18:14] Troy Reicherter: It's a Christian sect that was basically stamped out. They don't go into reincarnation so much but I can read you a little bit of it from my excepts. What I did with section 4 was, I basically realized in my studies of comparative religions that there's certain number of principles and practices that are common to most religions. Not everyone has all of them. I came up with the number 30. 30 principles and 30 practices that I go through, I delineate, and that's pretty much my systems for inclusion in this section. I go through beginning with indigenous peoples and then Jewish traditions mostly by the age of the tradition in question. There's a section of each one just going through this 30 principal and practices which they're basically yoga ideas that we could all agree on. Like, get to the right part here. Like the first principles is, for example, people should focus on love and compassion above all. These qualities are the basis of all yoga practice. They dissolve the imaginary divisions between self and other and motivate one to move forward so they can help all suffering beings. Number two, an omnipotent omnipresent force exists. No names or images can adequately describe this power because this is infinite and exist in dimensions outside time and space. Number three, multiple agents of God exists. These divine agents which could be called gods, buddhas, Bodhisattvas, angels. They can in one sense be viewed as independent entities but in another sense, they remain integral parts of God just as different hand puppets may be filed and animated by the same puppeteer. These agents exist around us and within us speaking with us according to how available we make ourselves them. Number four a spiritual force exists within all things. And so on. There's the principles and then practices. 30 practices which begin with meditation and prayer. Number two, contact mindfulness to repel evil thoughts. Number three, constant control of one's temper and emotions. So then in each section as I go through each different tradition I'm just highlighting things that fit from those. It's way too complicated to put a footnote with each one because sometimes in a single sentence you'll have connection to maybe four different principles and practices but if you got them all in your mind you can read through and recognize as we go. There's a lot of things we're talking about 26 years of research. Involved and studying everything from things that very few people know about. The Incas the way they look at the energy in the body almost like the way they do in India or China or the Nag Hammadi library from the Christian section. What I found also is that in the major religions or the major monotheistic religions there is an esoteric aspect to this one. In Judaism, they've got the kabala where they believe very clearly in karma, reincarnation, the whole idea of a bodhisattva, a being who keeps coming back again and again to help people. There are Jews who believe in these things. This is just not the mainstream Jewish version. There are Christians who believe in these things. In the Islamic tradition, there is Sufis who believes in these things which we would normally consider to be sort eastern religions. There is a hidden inner part to these larger religions that really are almost exactly identical what they're saying one with another when breathing practices, meditation, the terminology that they use, the stories that they tell. It's a very rich section. I enjoyed writing it although it took forever because of all the great stories that I've came up with. This section on Christianity is actually the largest because that is the religion that I the found most on that very few people know about. Like the sane gospels that might have been, you're referring to about the hidden library underneath the Vatican. Couple other things like that. Get to it first then I could tell you the name again. Things about India and China more people know about eastern religions but the monotheistic western religions they generally keep those things more hidden. I would like to quote to you from the Nag Hammadi library a little bit since you're asking.
[01:2319] Ashley James: I want to know what they had to say about Christ.
[01:23:23] Troy Reicherter: Yes, they were Christian but they call themselves children of the light basically. Each one is a different text. Here's one called the prayer of the apostle Paul. Paul calls out for help saying that the ultimate truth is his mind and his repose. The disciple asked for the perfect thing that is beyond his grasp. There's a text called the treaties on the resurrection. Where it says, "The resurrection is no illusion and is more fitting to say that the world is an illusion." There's a text called the tripartite tractate where they say "God is the form of the formless, the body of the body less, the word of the wordless and the wisdom of those made wise." My battery just died here. If I could plug it in your house, I could quote for more of it. The Nag Hammadi Library has Christ also saying things that aren't in the new testament that are quite interesting. The whole idea of it is that people should be constantly mindful and praying and saying prayer themselves at all times and that there's an effect from every thought that you have. Just like what you see in the Islamic section with roomie and his teacher saying that every single thought you have affects everyone in the whole world. The principles and practices were used as the guiding principle for writing this section. It goes all the way from indigenous people up to I added an elven section for Bhai because it figured it a large enough to merit that. I hope that by reading it gives people the principles and practices aren't just academic. Just to say isn't that interesting that they have these similarities but it gives us a common ground that we could in the future. Make intentional communities where we by intention and design focus on spiritual living, focus on sustainable living, environmentally sustainable. Plan our communities so we'll have much more interaction with our neighbors so that were close to them and have friendships with them and yet not go down that religious path of either making a new religion or having religious warship. On the actual living space so that it doesn't become, its spiritual community but not a religious community in a sense that everyone has to agree on this is the right way. That's been one of the main tricks in the world up to now as I see it because we have this fights over religion and yet we want to be friends with people of all different religions so we don't. How can we live closely with them and still have common ground and yet have your own freedom? The fifth section of the book is called creating a spiritual renaissance. That is where we take all of the stuff that we learned up to now about the nature of reality. The fact that our consciousness determines our reality. The fact the science and technology are great but we need is wisdom to make a livable, sustainable, peaceful world. The fact that no one religion has all the answer but they're all part of this larger whole, the yoga of worldwide traditions. If you look the boundaries, we draw on the map. The political boundaries are just invented by us and so are the boundaries between the religions. They really are all the same as the Sufi say. So looking at that way and using this principles and practices to guide us is something that we can just agree if employed the right way can be beneficial. It doesn't mean that everyone has to use each one. For example Muslims and Jewish people they're not going to use statues in their practice it's just against in their religion but one of the principles or practices is that statues can be used so that they can just agree that, "Okay, statues can be used. So my Hindu neighbor, my Buddhist neighbor, my Christian neighbor they might use the statues that they pray to. I'm not going to do that but neither am I going to insist that they stop doing it." These are things that are reserved for each person just like we all have the right to freedom of expression but it doesn't mean we have to go out and use it every day. Almost like a bill of rights that things people can agree on. From there, looking at the teachings of the sages that produce these traditions the first place. You look at the way they told people to live in groups. It almost always the same. Large groups are self-sufficient. Where the focus is on spirituality where they share common meals most of the time. Whether they have little or few possessions. At least to say they're not materialistic, try to be as welcoming as they can. Each one has its own rules on what and what it cannot do. We design a whole new type of economics which I would call cooperative economics. Coops aren't new and neither is cooperative economics but the way I'm talking about it is a new thing.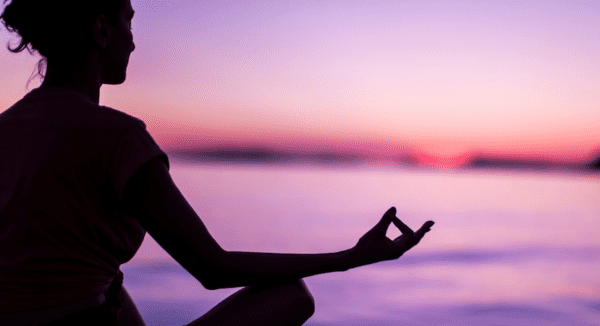 [01:29:00] Ashley James: I'm friends with someone that lives in a farming coop and actually a few people in Manitoba. It's a whole community everyone has their own house or large building with several apartments. They all run a farm together and when you call everyone just has one phone number and there's an operator with an extension and you tell what house, what family member you're trying to reach and they have business hours because they run this whole farm and this whole coop. Yes, they live together as a community and it works really well because they save money together. The whole community gets together and will buy solvents in bulk or buy grains in bulk or something so they can get together and save money that way. They can all take turns cooking. It's neat. It's a level of community that we really have lost but we had it a long time ago.
[01:30:12] Troy Reicherter: Yes. Definitely. I miss it. I was in Taiwan and I grew up kind of like that. It was like one big family. Based on the success and the failures of the group that I was in, I've learned a lot of lessons. Mine was a spiritual group and it had certain spiritual leaders and the group I'm talking about would be something three would be a spiritual leader per se but everyone would have to sign on to I think the way to build it as I say in my book is to start with associations. People could create associations with certain by-laws and the 30 principles and 30 practices would have to be something that would be agreed upon by everyone and then one of the goals of the association would be to build up coops. That you get a group of people together saying, "Okay, we actually want to live together in this way, on this piece of land. We'll do what it takes to get the capital, to get that and to make it happen." It would be an intentional community where I think looking at the lessons of the past, it should be as sustainable as possible, try to grow your own food, everyone should have a hand in growing food being close to nature and trying to eat more together more often. That's one of the lessons that they found in kibbutz in Israel that's like, when people aren't eating together then they just start to stay at their house all the time but if people are eating together then it's like a big family. That closeness is something we've completely lost. Most people have completely lost in the modern world. Where we barely know our neighbors and we don't have much in common with them. When we do know them sometimes it's scary. If you're in a community like this but it can be multi-racial and of course, many different religious groups they're all together. There has to be other rules which I've included in the book based on my experiences and thinking about it a lot. Like you couldn't have a religious institution that coop property they would have to be on the periphery. If you have communities based on, a coop unit of I think 300 is a nice number. Larger than that you get to have so many people there that you don't remember all their names. Then next door, you can have another one, another one with up to that number. Then for those people in that regions coops who are Hindu, they'll set up some Hindu temples nearby but not on the coop. Of course, in the future the way I see it things are going to go ways that I can't predict of cause. Just like Martin Luther King, he nailed his 95-thesis challenging the Catholic Church to a debate. He had no idea he was starting the revolution reformation. He wound up other people took charge and they just ran in different directions. Things will happen and of course, not everyone's going to make coops the way I foresee. There could easily be Christian coop over here and a Muslim coop over there and an atheist coop over there. I think that for the future, if we want to really peaceful sustainable world then we need to live in some kind of close-knit communities where we can make decisions about the products that we buy, the things that we do to the earth rather than have it be all spread out so that you and I make decisions based on preference, convenience.
[01:33:36] Ashley James: Amazon rating.
[01:33:37] Troy Reicherter: Amazon rating. Once in a while, we try to do what's best for the planet but most of the time we're like, "Well, everyone has a cellphone I need to get this." If we could be in large groups and say, "What kind of paper should I buy?" In the book, I make the example for toilet paper. Probably the best for the planet will be something complete recycled something brown, something rough, something that can go easily into a compost toilet and go back to the land. And yet we don't see those on sale. What you see is nice fluffy bleach right with lost of chemical in it not good for the environment. Yet there's no demand for the right thing because it's not pretty. It's going to be harder to make. Who wants something not wrapped in plastic because wrapping it in plastic seems so clean? Making those decisions about what to buy, how to affect our environment and our world. They need to be made in a way that is wise and that hold each other accountable. We can't say this is the right thing to do but we're doing to the wrong thing anyway because no one else is doing the right thing and it doesn't really matter and I'm only one person. We make all these excuses. Letting demand just guide things the way it is right now isn't really working out. We need to have more thoughts and responsibility and accountability if were going to do what they say we need to do by cutting our carbon emission so quickly, so dramatically. There's no real action taken around the world to do this. When we come out to the end of the tunnel and I'm very optimistic that we will do all of those one way or another. When we come out to the other end of the tunnel, we will be living in communities that are sustainable and that are peaceful otherwise we won't be here. I'm assuming we will be here so I'm saying we will. So by reverse engineering what we have to do to get to that point that's how I came up with all of these. I think in the future people will take them for granted they'll say what took him so long to realize these things and to start living that way.
[01:35:43] Ashley James: Your book sounds fascinating. You're talking about living in communities and that reminds me of a town in Italy where they couldn't believe the heart disease was almost non-existent and compared to the rest of Italy, compared to the rest of the world. They were just one of the lowest rates of heart disease in the world in this one region of Italy. This American scientist went over to study them. And to figure out what is it their diet or they're eating differently? Is it the olive oil that they get in this region? What is it that's going on that has these people so healthy? Almost no heart disease. Almost just like a disease, rates are really low. He went over there and he watched them marked down what they ate. Him and his whole team went over amber and like, "Okay well, they're eating the same meatballs. Probably the same recipes been passed down from grandma to grandma. The same meatballs, the same pasta, they're drinking the same wine, everything was the same as the rest of Italy. What genetically different about these people and it took them a while to figure out that in this whole town was pretty poor as an area. They weren't ever rich. Most of them worked in the factories but after a hard long day working in the factory they on the walk home they stopped off four different friend's houses and sit around and drink wine together. He noticed that it was a totally different social pattern that they have. Everyone knew each other and they had a multi-generational families who'd have three generations in every household because they were poor so they had to. The kids were always around aunts, uncles, grandparents. There was a large support structure. Children always had loving people surrounding them and anytime you've had a stressful day you can rely on the friends you grew up with. You can go to their house and have some wine on the porch and then walk to your aunt's house or walk to your mom's house whatever. He figured out it had nothing to do with their diet nothing to do with their gene expression. Non-genetic but maybe gene expression is triggered by low stress. Even though they were very poor to our standards they had very little stress because they had the support of the community. If someone's house burnt down the entire village would get together and rebuild. If someone fell in hard times, they would immediately have a support system. They had low stress but also a support system they always knew was there for them. As time went on, the world has become our transient and the people in the town moved away and jobs changed and within one generation, the disease rate rose to be the same as the rest of Italy. He figured out that it was, in fact, the community was the reason why they had such low disease rates.
[01:39:06] Troy Reicherter: Yes, it sounds like the Roseto Effect. It was a town in, I think Pennsylvania. Similar thing with research in it seems to be the lack of stress. There a book that came out recently I can't remember the title right now. My computer's battery died. We're in a garden here but I think it was called lost connections. It was on democracy now. That was the author's what he was finding was people were mostly unhappy about their lost connections with each other lost connections with nature and just the whole idea of always having to work over someone richer than you and being in a society where you're not valued. Billionaires are valued and common people are just not. It constant stress and belittling feeling and isolation and when you put all those connections back together in a more sane kind of socioeconomic system, where you have those friendly loving relationships with all your neighbors and friends and family and you see them all the time. Your levels of stress drop way down, you don't have to worry what's going to me if this happens and that happens and you don't always feel like I need to go out and do something and compete with somebody else. You know you just have time, they've proven just time and nature makes people feel better. It does all kinds of good things to your body. I think it's crucial that people get back to farming themselves. We're so used to just going and getting the food we need. Less than 1 % of the population think is farming right now in America. I really admire the fact that you're planting some stuff back here. I have some beds in my house that I've been meaning to plant for a long time but I keep getting caught with these experiments of mine. It's really important to teach people not just "Oh yes, this is what a tomato looks like but this is where it comes from and this is how to prepare it and to grow it." If you're every other food. Education should be a big part of the coop system. Valuing education above all. Above all the things that we're doing and every kind of education. Moral education. Spiritual education. Yes, to self-sufficiency, environmental education. Teaching people how to appreciate all the ancestors who came before them and to live in peace with others and to pass it forward. Pay it forward. As we set an example if the elderly were totally focused on teaching the younger generation instead of going cruises to Alaska and you know then that will show them, "Oh this is what I'm supposed to do when I'm old. I'm supposed to take the stuff that I've learned and teach them to the younger generation instead of just flying around but that what our culture teaches people right now that's the to do and if you go to a school and say can I help out they'll just look at you funny and like you don't really fit in here what are you talking about. We have to restructure so many things and I think a lot of those answers were common sense answers if we're able to sit down in a round table discussion with our neighbor and say, "Well, doesn't it make sense to do things this way? Yes, it does. Why aren't we doing this way? I don't know" then well suddenly make that shift. There's so many things we're trapped in our current socioeconomic system that's driving us into this massive defense spending so every country can be armed to the teeth against other countries. If we keep down this path, you see what going to happen. Not for a minute besides just the global warming aspect of it. China. What if China decided they want to have all the nuclear submarines that we have? Just so they can have parity with us. What if then India decided and then Pakistan decided they want all those. Look at all the close calls we had just with the United States and a few other countries having nuclear-equipped submarines. Then the long-range bombers. We can't keep doing this every country can't have all those stuff. We really need to tone our spending on military way, way, way, way, back and invest in things that really matter.
[01:43:06] Ashley James: Invest in the quality of life.
[01:43:08] Troy Reicherter: Quality of life, education commonsensical things like that. Infrastructure and above all I often think of it like that movie Apollo 13. Where those guys were stuck in space and they weren't sure if they make it back or not so they made a little replica of the unit down on earth they said, "Here's all you guys have to work with. Make it work just keep figuring out until we figure out how we're going to make that space ship get back here." Well, we're in a spaceship, spaceship earth. We've go to figure out how to make it with what we've got. They're telling us within another decade or so if we don't do something we may have passed the point of no return in terms of carbon emission. That's just one thing. Look at the pollution we were just talking about earlier. Just think about in what is the last 40 years, sperm count has dropped to 50%, keep going at that rate who's going to be able to have kids anymore? There's a lot of things that were just getting worse exponentially and we need to stop it right away. As that teenager, Greta Thunberg said in Sweden the girl who's refusing to go to school one day a week because there's not being done about global warming she says, "You have to treat a crisis as a crisis and right now, we're just not treating this as a crisis." My book is many things. It's philosophy, it's an explanation of what we know about the way the universe really works. It's an explanation of how all the religions relate to one another and they're really all one big thing that can live the adherence which can live together in peace and should. It's a blueprint for getting to work, make associations and one day cooperatives that people can live on to make that world peace start to come about. If that becomes a dominant model, it's spiritual based self-sufficient coops around the world instead of everyone kind of "every man for himself. I'm going to get a job. I'm going to get that paycheck. Get a big house and environment be dammed while I'm driving my gas cars around and everything else totally unsustainable system. It's not going to be pretty and so we have to think about not just today and tomorrow but our kids and our grandkids and our great-grandkids what are they going to inherit from us if we don't start to thinking seriously about these bigger issues because the bigger issues are there right on our face now. The future is now. We can't say, "Oh, we'll do it in the 22nd century." Can you imagine what kind of bad dystopian science fiction movie you've seen that look likes the world is going to look like? Like Elysium or one of those other ones where the whole world is basically just a giant or Wall-E, where the world is just garbage. That's kind of where we're headed unless we do something seriously to change. That's what this book is. It's a serious attempt to make a blueprint. So it's called utopia found and it's coming out just about 500 years after the original book. Utopia. Yes, almost exactly. It is as it says a blueprint for spiritual renaissance and world peace. So I hope you'll give it a try. It's on Kindle. The introductory price as we speak is $5.00. May change later. Oh, that book you can print that one up. It's $16.00 currently for a print version. I just ordered two so I can have one of my own but if you prefer the printed version it cost a little more to make them one at a time and that's $16.00.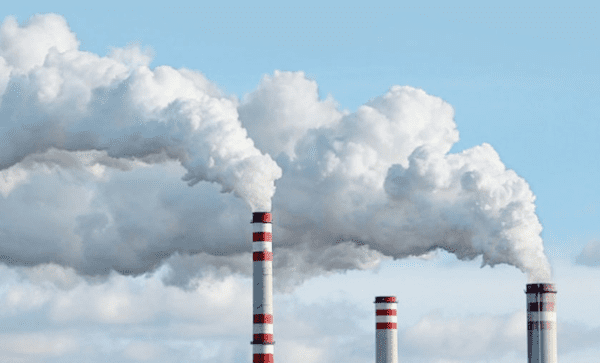 [01:46:56] Ashley James: That's on Amazon?
[01:44:57] Troy Reicherter: Amazon kindle, yes. Amazon yes, kindles like that electronic version and the print version is also there.
[01:47:06] Ashley James: Yes, on Amazon. We'll make sure the link to Utopia now? Found? I knew it. Utopia Found. I want to say it's now.
[01:47:16] Troy Reicherter: Remember Eckhart Tolle's the power of now. A new earth. It's little like those but I'm not so focused on what each individual person needs to do like in their own spiritual practice exactly. I'm talking about the generalities of the big picture of how things put together. How each religion recommends you do the same things. How we can have a path connect the dots. A path moving forward to actually building communities is that they have to look like if we are going to survive.
[01:47:48] Ashley James: To allow each individual to have their own spiritual practice and not step on anyone's toes and allow everyone the spiritual freedom, religious freedom. While creating a tight-knit community.
[01:48:02] Troy Reicherter: Yes. I think there will definitely people who will say, "Well, I'm Christian. I only wanted to be around another Christian." that's fine but not if we divide the world up into and if everyone did that and you just have Muslims over here and Christian over there then were almost down into like mini civil wars where people would be able to see eye to eye with each other. I think the best thing is that the majority of people or the center if you will, the center has to be able to see all points of view and be as inclusive as possible to other people. That was also in mind when I designed this.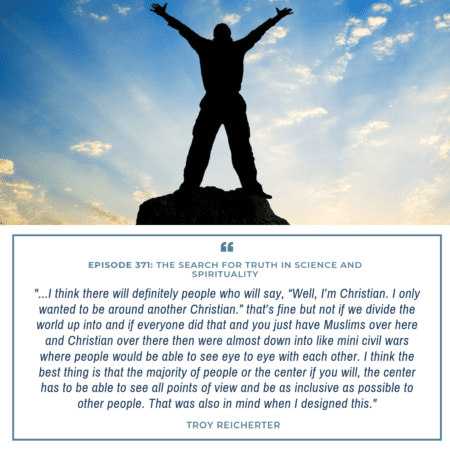 [01:48:41] Ashley James: Awesome. It's been so wonderful having you on the garden today. Is there anything you'd like to say to wrap up today's interview?
[01:48:48] Troy Reicherter: Well, again the book is called Utopia Found. I've spent 26 years writing it not that it was all I was doing this time. 26 years of research and thinking and experience. Some of my own experiences and at the end of it, there's a lot of very positive prophecies. I've got over 2 dozen prophesies that I've collected for every inhabited continent about the future and they're all very bright. They all say that there is this new age coming. It would appear some of them are very specific saying like right now in the 21st century this will happen. They all do say that we're going to pass through a very difficult period but they all say that we're going to come out of it in a great state where there will be world peace. I'm talking about from the bible to Nostradamus to Islamic to native American. I have many, many prophesies that I've collected. I draw my strength from that when times are tough. I do believe that they could see the future and they're all saying essentially the same thing that all people from all races will be living together in peace as if they're members of one big family and even one Chinese prophesy says, past and future will be joined as one and there won't be cities anymore. As if everyone had gone back to the land self-sufficiently. People of all colors will be living together. I have a lot of hope that that will happen but we have to have a bit of sea of change in our thoughts. Thoughts lead the way and then our actions can follow. We can actually build this better future. So please check it out. It's called Utopia Found. I'm Troy Reicherter. You can see my author page at Troy Reicherter. It's R-E-I-C-H-E-R-T-E-R.net with links to the books and same information and links to my other projects.
[01:50:46] Ashley James: I'll make sure all those links will be in the show notes of today's podcast at the learntruehealth.com. Troy it's been a pleasure having you here today. Thank you so much.
[01:50:53] Troy Reicherter: It's been fantastic Ashley, thank you so much.
[01:50:57] Ashley James: Hello, true health seeker. Have you ever thought about becoming a health coach? Do you love learning about nutrition and how we can shift our lifestyle and our diet so that we can gain optimal health and happiness and longevity? Do you love helping your friends and family to solve their health problems and figure out what they can do to eat healthier? Are you interested in becoming someone who can grow their own business, support people in their success? Do you love helping people? You might be the perfect candidate to become a health coach. I highly recommend checking out the Institute for Integrated Nutrition. I just spent the last year in their health-coaching sort of vacation program and it really blew me away. It was so amazing. I learned over a hundred dietary theories. I learned all about nutrition but from the standpoint on how we can help people to shift their life, to shift their lifestyle to gain true holistic health. I definitely recommend you check them out. You can google Institute for Integrated Nutrition or IIN, or give them a call or you can go to learntruehealth.com/coach and you can receive a free module of their training. So check it out and see if it's something that you'd be interested in. Be sure to mention my name, Ashley James and the Learn True Health podcast because I made a deal with them that they would give you the best price possible. I highly recommend checking it out. It really changed my life to be in their program. I'm such a big advocate that I wanted to spread this information. We need more health coaches. In fact, health coaching is the largest growing career right now in the health field. So many health coaches are getting in and helping people because you can work in chiropractic offices, doctor's offices, you can work in hospitals. You can work online through Skype and help people around the world. You can become an author. You can go into the school system and help with your local schools shift their programs to help children be healthier. You can go into senior centers and help them to shift their diet and lifestyle to best support them and their success and their health goals. There's so many different available options for you when you become a certified health coach. So check out IIN. Check out the Institute for Integrated Nutrition. Mention my name. Get the best deal. Give them a call and they'll give you lots of free information and help you to see if this is the right move for you. Classes are starting soon. The next round of classes are starting at the end of the month, so you're going to want to call them now and check it out. If you know anyone in your life who would be an amazing coach, please tell them about it. Being a health coach is so rewarding and you get to help so many people.
Are you looking to optimize your health? Are you looking to get the best supplements at the lowest price? For high-quality supplements and to talk to someone about what supplements are best for you, go to takeyoursupplements.com and one of our fantastic true health coaches will help you pick out the right supplements for you that are highest quality and the best price. That's takeyoursupplements.com. Be sure to ask about free shipping and our awesome referral program.
Get Connected With Troy Reicherter!
---
Subscribe To Our YouTube Channel
The Search For Truth In Science And Spirituality – Troy Reicherter & Ashley James – #371
---