Jeremy Koester and Ashley James
The vibration of Beliefs And Frequency of Emotions is a way of gaining control of our body. It is healing and unleashes the human potential. The person who will help us understand the power of vibration is my guest, Jeremy Koester.
Traumatic Past
Jeremy Koester, who is an educator has a truly inspiring story. Aside from losing over a hundred pounds, he was able to bounce back from a traumatic childhood and helping people who need a solid support system.
Jeremy Koester was born into a lot of generational trauma. His grandmother was abused and raped when she was a teenager, so she ran away from Galveston at the age of 17. She went to Hollywood to be a starlet and met Jeremy Koester's grandfather who came from Germany.
The trauma that Jeremy Koester's grandmother brought with her was passed down to Jeremy Koester's father who ran away from home when he was 13. As for Jeremy Koester, he shares that he did better coping than his elders but still had a lot of mental health genetics and behaviors passed down to him.
Personal Struggle
Jeremy Koester was morbidly obese at age 33 and was depressed. He felt he was trying to be something outside of himself that wasn't authentic. And thought that he was doing what someone else told him he had to do.
"I felt there had to be something more to life than this. So I decided to change the way I use food. This was in August 2010. I made better food choices. It took two years to lose 100 pounds," recalls Jeremy Koester.
During this time, Jeremy Koester started seeing mental issues. He got divorced, but his kids motivated him to keep going. It was never really about losing weight but instead being passionate about his life.
"Going through those things, facing those things allowed me the opportunity to develop myself into this guy that I am now," Jeremy Koester said. "Getting to live life passionately, and help people by teaching them how to be advocates for their health."
Advocating Your Health
Jeremy Koester advises starting with the things that are picking up at the moment. He says the most important thing is what's present in that exchange. For Jeremy Koester, everything is vibration. It's about the information being passed to the things that we believe is coming from our nervous system. And they are making meaning instantaneously through their prior associations.
"Most of us are locked in this choosing framework. What we're choosing is based on a belief system that was mostly handed to us," said Jeremy Koester. "I open up the space to observe their choices. And I open it up with gratitude. Having an internal dialogue when you make choices is important. You have to ask yourself what you want."
He adds, "We all have completely different genetic makeups. And we all have different habits that brought us to today like bloodwork or our environment. The beliefs that we have set up the behavior of how we show up and choose in the world."
Vibration
Jeremy Koester says it is scientific that it is the vibration of our body that we pick up on each other. There is a vagal nerve tone that's resonating from our bodies. And looking at the spaces to be able to make those shifts is what he is so passionate about helping people be an advocate for themselves.
"The happy chemical serotonin, 95% of that is produced in your gut biome. It's about balance and getting back to homeostasis," Jeremy Koester explains. "The main storyline to my experience is how impactful my diet is to my emotional life. Every one of us is a unique bag of science. We are all completely different."
He adds, "We have a lot of opportunities right now especially in western culture to eat well and to do right by our chemistry."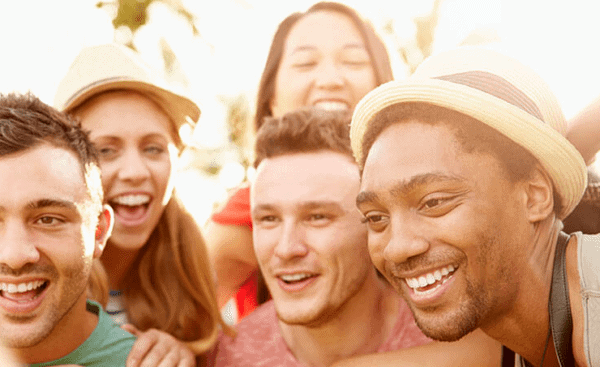 Home Frequency
Jeremy Koester says the emotions we feel are a frequency that we are putting through our body and cells out into our environment. It specifically goes into the spaces of what we are holding space to happen in our life.
An example is when we struggle to wake up as soon as the alarm clock goes off. We then think of a lot of things, like the feeling or struggles we have to face.
These things are vibrations of our belief system. It courses through our body and out into the things that we are doing, being and feeling into the all the spaces we go in to.
Getting Started
One of the things Jeremy Koester teaches in his course is diaphragmatic rhythmic breathing. He likes to pair it with his meditation practice which he learned from Emily Fletcher at www.zivameditation.com. He says it's the closest thing to sleep breathing and to be able to get his nervous system reset.
Jeremy Koester also says diet is a significant benefit to help this practice be more effective. If you can calm your nervous system and get your body into alpha waves, you will feel calm, present and centered and clear. Only then can you choose with intention about what you want to do.
"It's the vibration that's reinforcing our nervous system. We get the opportunity to look at things that are uniquely human such as feelings," Jeremy Koester said. "Also, we have this opportunity to look at the fact that these things are our vibration. And that's filling all of the things that are happening around us."
He adds, "This vibration is actual scientific energy. It is an authentic experience about ourselves, that are vibrating."
Rhythmic Breathing
Rhythmic breathing pairs well for Jeremy Koester with meditation but not necessarily. It's getting into a comfortable position where his back is supported. He advises being seated to have some grounding. Your feet have to be on the ground, the back is supported, and the head is free. Do what you want with your hands and close your eyes.
"Simple nature of it is belly-breathing. A very specific belly-breathing in a gentle and relaxed state. Breathe through your diaphragm. Allow the stomach to pouch out. It's an opportunity to be vulnerable and trusting," said Jeremy Koester.
Ideally, you should breathe in for 5, hold for one. Then breathe out for 5, hold for one. While doing that, relax your shoulders and head. Get your mind to be present to what your body is saying. The length of time to do this varies, but Jeremy Koester practices it for over 20 minutes.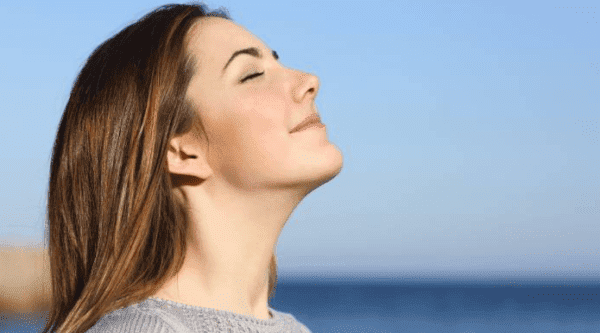 How To Make A Change
First of all, Jeremy Koester advises coming into observation of it. It is the beginning of all change. Because frequently, he says when we're thinking about making those changes, we're not in the middle of it. So, you have to learn gratitude.
"Because if you feel depression, it's a vibration that's in your body. It's a vibration that has a genesis. And if we look at it, all of it is something we have chosen in the past that has been brought to now," said Jeremy Koester. "It's looking a completion that I say is a vibration. And gratitude is that vibration. It's a call for love is another way to look at it."
Jeremy Koester also suggests not to hide from it. But instead get present with it. At times it can be overwhelming but try to give as much gratitude as you can. You will gradually feel you have enough space within you to feel that vibration.
Belief System
When you have mastered the art of feeling your vibration, start looking at this automatic language which is the belief. The belief about yourself. And according to Jeremy Koester, the wording is specific.
"When people say the word should, it is a projection of expectation. And 'should' has a place. It's the application of wisdom. There are dependencies where 'should' works," said Jeremy Koester.
He adds, "But when in projection, especially in beliefs and language that we have programmed in our neocortex that is a trigger based on the vibration and the feeling that comes up from our bodies, we have the opportunity to re-program those things."
Learn To Smile
A smile is a powerful thing to do to both yourself and others. Because of this, Jeremy Koester tells people to smile until they are happy. He says it feels weird because it's as if you're choosing a behavior that is empathetical to the way your body feels. But it shifts your body. And your body will listen to your decision that you're making.
The actual choice of gratitude doesn't have to be a vibration of gratitude. You can choose to say thank you or welcome. And you'll start seeing that you can choose to dance while you're not feeling good and then you start feeling good. That choice to no longer resist the irritation but to welcome it, is a natural choice you're making. You make the time to sit and allow that feeling to be there.
"You might still feel that frustration, but that's okay. That's the beauty of gratitude. It's saying this feeling is okay," Jeremy Koester said. "This is your opportunity to love yourself. And this is your opportunity to give this actual biological vibration the thing that it's looking for which is a completion."
Negative Choices
Negative choices are people having a neuro experience. Their nervous system has this thing where they are not catching what they're doing. They are just reacting. Instead of pointing out what they did, acknowledge that they're having an experience and try to find out what is going on. Try to find a way to support them on how to be kind when others are not showing that.
You don't have to choose to perpetuate that choice of being rude or mean. You can create a different experience. Getting into that practice of validating their emotions and getting into this space is seeking understanding of the other in that environment.
Morning Rituals
Jeremy Koester says he plans his morning rituals with blocks. And allow himself as much choice as he wants in his morning rituals. There are common ones which are non-negotiable wherever he is in the world. His diaphragmatic, rhythmic breathing paired with his meditation is a must-do. And he's been doing it for two years now.
Jeremy Koester also does different aspects of journaling. One is gratitude journaling, or doing The Artist's Way morning pages which I got from the Artist's Way Morning Pages Journal. It's about getting the mind to be present, focused and to slow down.
Jeremy Koester also has a lot of sounds that he incorporates into that space called ohming. To him, it's about the vibration he makes. It's about the power of the human voice.
"If I can choose the way I feel, then my voice and the words that I say are the choices of the vibration that I put out in the environment," said Jeremy Koester.
Empath-x.com
If you want to learn more about how to be more connected with yourself, check out Jeremy Koester's website. His coursework is all about body, mind and energy practices which will significantly change the way you look at yourself and life in general.
Vibe My Tribe Online
According to Jeremy Koester, there are two applications of artificial intelligence. One is military, and the other one is advertising. Some bots are programs that are on the internet making fake profiles and selling things to people.
So, he says the way of our future is this idea of authenticity that people can tell there's a vibration of the human on the other side of things. Look at the concept of current marketing practices. We go in this space and ask these questions that often are predicated with bias because the person that's asking is wanting to sell you something.
"I help people launch an online community where the people that want to be a part of what they're doing in the world gets you engaged on their level. And you get to set your framework of how you want to show up in the world," said Jeremy Koester.
He adds, "As my parting words of wisdom, keep going. Whatever it is or whatever you're facing, don't give up on yourself. There's somebody out there who can support you."
Bio
Jeremy Koester's background as an educator and entertainer set the stage for the massive behavior change he's created in his life. His accomplishments around his weight loss, the pursuit of mental health and living to one's highest human potential inform his work as a community builder and his leadership of Resonant Sovereignty students in their personal growth. He co-creates new realities for humanity in our collective.
Born and raised in the foothills of LA into a mix of religion and mental health instability, Jeremy Koester joined the Air Force after high school. After moving to San Antonio, he taught middle and high school students. Three amazing kids later, his life was still defined by his hidden depression, workaholism and living out of integrity with what he truly believed in.
Knowing there was a rich, connected life of authenticity that he was disconnected from, he set out on a new path to right his direction and connect deeply with his intuition. Jeremy Koester redefined his belief systems and took responsibility for how he showed up in life. He made massive changes in his life, leveling up his career so he could make huge positive impacts in the world, losing over 100 pounds and keeping it off (for over six years now). He built a support group for reversing diabetes and obesity, actualizing his decade of field research into human connection, community and engagement.
Jeremy Koester's Resonant Sovereignty coursework shares his lessons, practices, and insights for a bold and intuitive life well lived. Standing on the shoulders of giants, the latest bio-geometric epigenetics research and his success in behavior change, he offers an engaging, empowering and transformative experience.
Get Connected With Jeremy Koester!
Book by Jeremy Koester:
Being An Empath (Publishing soon!)
Recommended Reading:
Transparency by Penney Peirce
Recommended Links:
Artist's Way Morning Pages Journal
---
Subscribe To Our YouTube Channel
Vibration – Jeremy Koester & Ashley James – #321
Episode 320 – Relationship With Food – Heidi Schauster